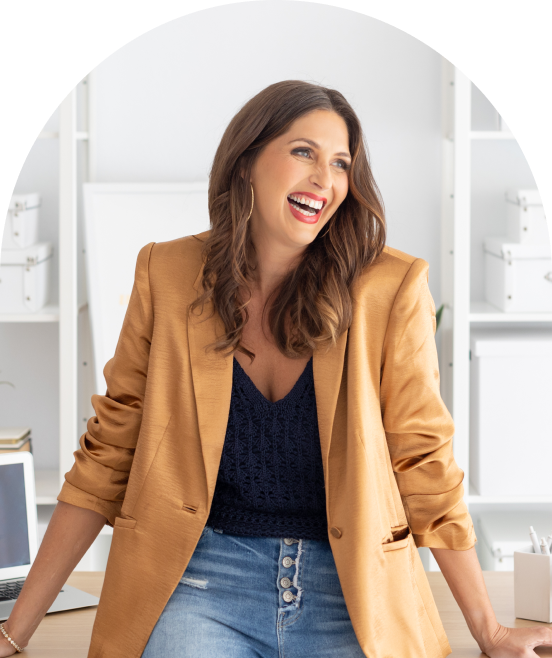 I'm a wife, a mom, CEO, a New York Times bestselling author, and the creator of Thinlicious™, which is all about helping busy women like you get healthy and lose weight by learning how to reset your metabolism, balance your hormones, and heal your body from the inside out.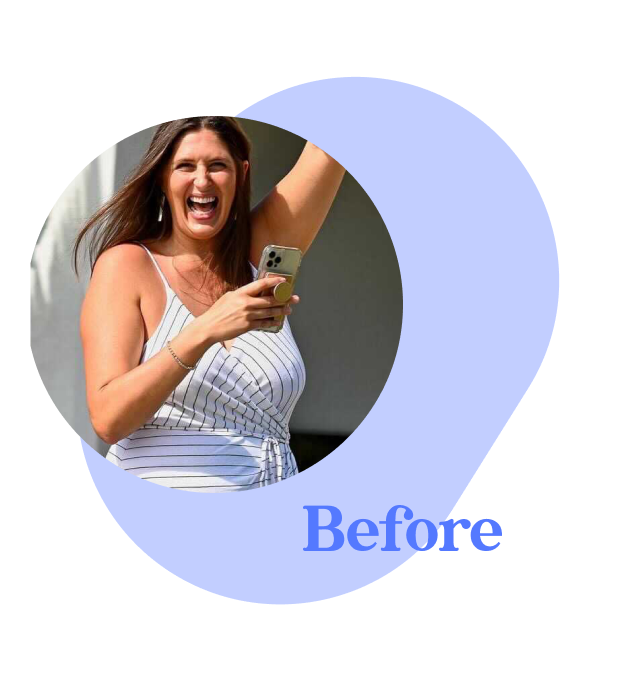 And I struggled with my own metabolism for years.
Like so many other women, I had tried and failed to lose weight more times than I can count, jumping on every diet bandwagon that came my way. I'd lose 5 pounds here, or 10 pounds there, but then always gain it right back. . .and then some.
It wasn't until someone else snapped a candid photo of me 40 pounds overweight that I finally realized that something had to give. It was the heaviest I had ever been. I weighed more than I did at 9 months pregnant. I weighed more than my husband (which was humiliating!).
But more than that, I just didn't feel good.
I had no energy. My joints and back hurt constantly. My skin was dull and flaky. I was hungry all the time. My blood pressure was sky high. I felt older than my years.
But I also knew that if I was going to get serious about losing weight, I'd have to start thinking differently, because everything I'd tried up to that point had failed.
And so, for the first time I started digging into the actual science of weight loss.
What I discovered shocked me, because I discovered that so much of what we've been taught about health and weight loss is flat out wrong.
It turns out that all those things I had been hearing all those years, like "just eat less and exercise more," and "calories in, calories out" were totally and completely wrong.
We've all been sold a pack of lies.
It turns out that losing weight–and keeping it off–is far more dependent on balancing your hormones and reversing insulin resistance than on the amount of calories you consume, and how much you exercise.
And understanding the root causes of why we gain weight in the first place, then learning how to heal my body from the inside out is ultimately the thing that set me free from the diet shame spiral I had been on for so long.
I lost 40 pounds in 6 months and completely transformed my health
I look and feel better than I have in 20 years. I have more energy, better skin, and way more confidence in myself. I'm happier. I sleep better. Even sex is better! Not only that, my blood pressure and cholesterol are lower than ever.
All while running a small business, being a mom to two teenagers, eating out regularly, feasting on delicious food, and continuing to socialize.
There was never a moment where I felt like I had to give up my life in order to get healthy.
Instead, I got my life back.
And now my goal is to help others do the same.
Because what my own experience has taught me is that our health is literally at the center of everything else we do. If you don't feel good, nothing else really matters.
But when you can take control of your health, you literally open up unlimited potential.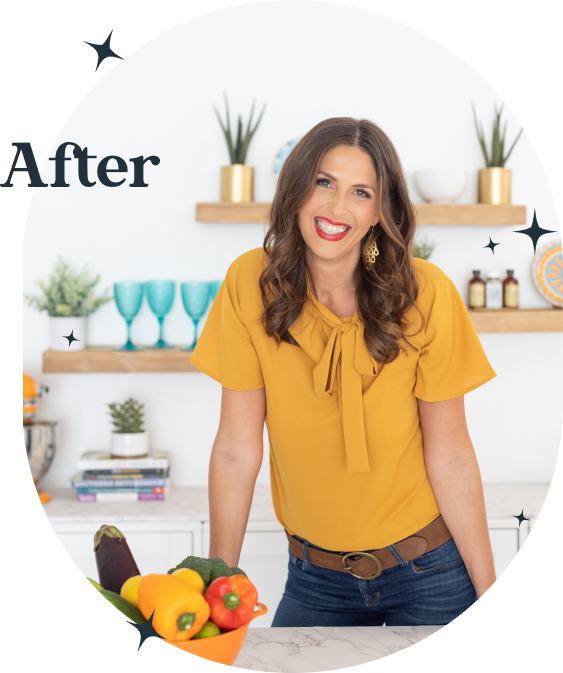 And ultimately, that's what Thinlicious is all about.
Yes, it's a program designed to help you lose weight and feel great.
But it's also so much more than that.
It's a way of living and eating that will help you love your life again.
So welcome, friend. I'm glad you're here!