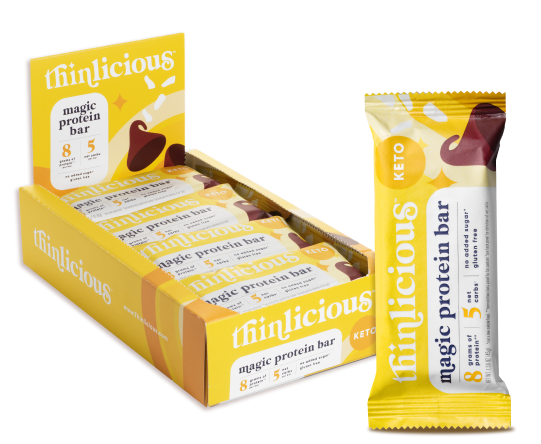 New Thinlicious
Magic Protein Bars
Finally a snack you can feel good about that actually tastes good too! Our Magic Protein Bars are the perfect guilt-free way to stay healthy on the go!
Check out the products we think will make your low-carb lifestyle easier and more successful! All of these products are endorsed by Thinlicious.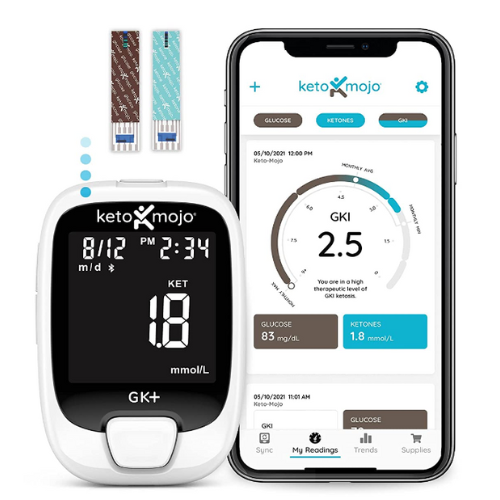 GKI+ Bluetooth Glucose & Ketone Testing Kit—it's an essential tool for anyone following a keto or ketogenic diet for weight loss, diabetes, general health benefits or therapeutic purposes. Dial in your ketogenic diet by accurately measuring your level of ketosis.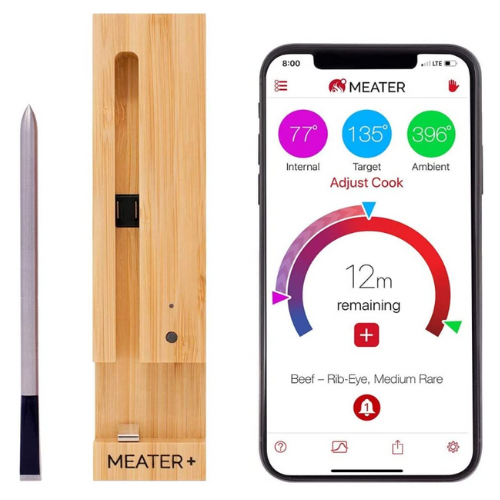 Never undercook or overcook your meat again with the MEATER wireless thermometer. Whether you love cooking indoors or outdoors, MEATER works with all major appliances.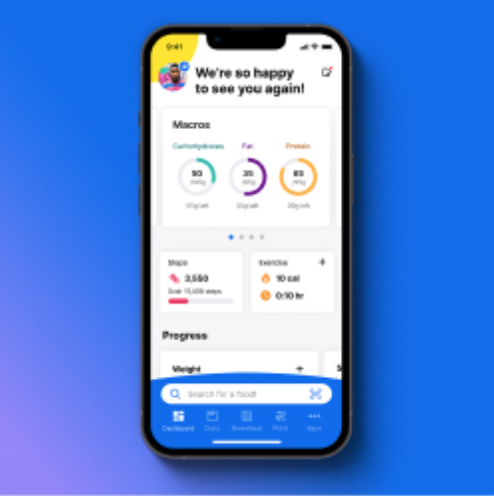 Make tracking your nutrition easier with MyFitnessPal Premium. Easy bar code scanning lets you skip the search and quickly log store-bought foods with your smartphone. Get 10% off Premium and start scanning when you use code 10AFFILIATE22 at checkout!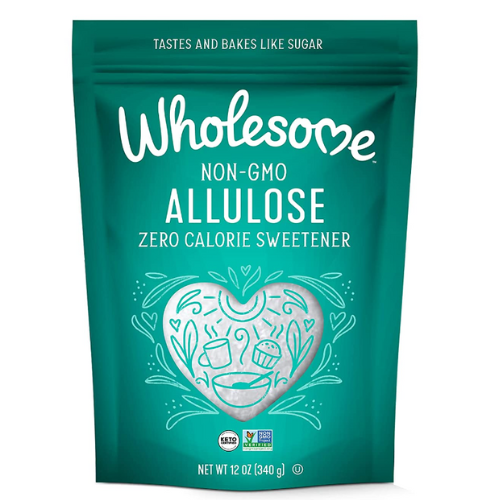 Allulose Sweetener
Wholesome Sweeteners Allulose Zero-Calorie Granulated Sweetener, No Glycemic Impact, Non- GMO, Gluten Free and Vegan, 12 oz.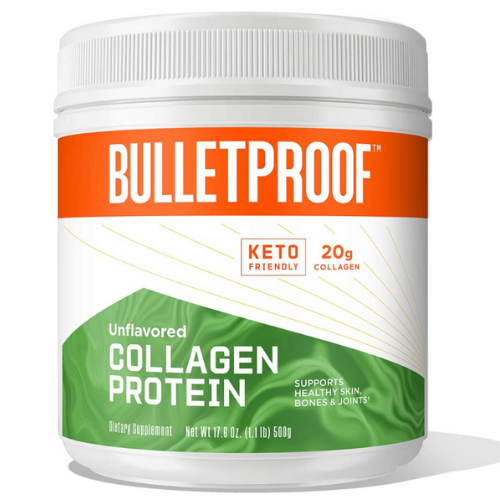 Bulletproof Collagen Protein
Unflavored Protein Powder, Keto-Friendly, Paleo, Grass-fed Collagen; Amino Acid Building Blocks for High Performance (17.6 oz.)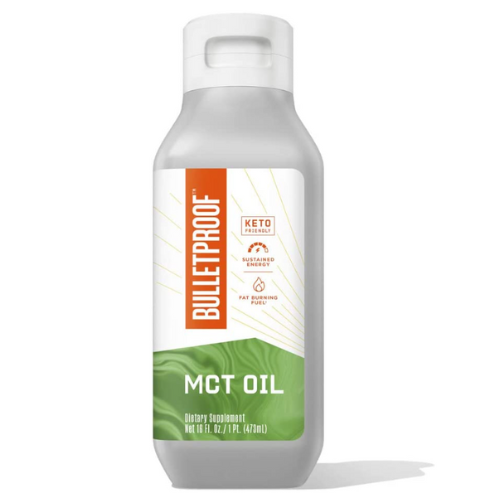 Bulletproof MCT Oil
Make tracking your nutrition easier with Keto Supplement for Sustained Energy, Appetite Control, Mental and Physical Energy; Non-GMO, Vegan and Cruelty Free.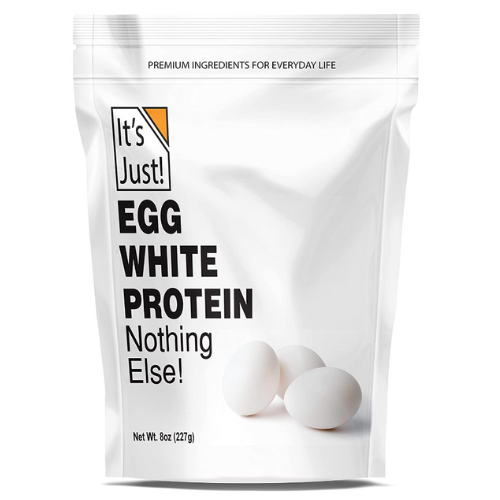 It's Just Egg White Protein Powder
A must-have for our Magic Protein Low-Carb Bread recipe. You thought that bread was a thing of the past? Think again!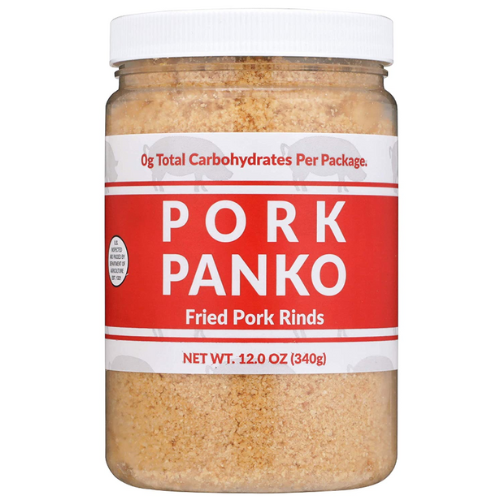 Pork Panko Pork Rind Crumbs
Substitute in just about any recipe that calls for breadcrumbs, such as our Parmesan-Crusted Low-Carb Pork Chops.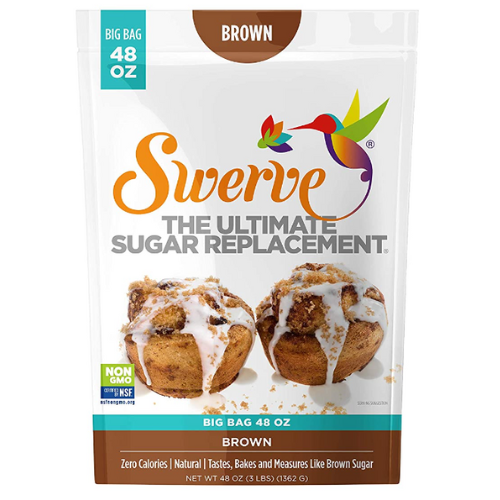 Swerve Brown Sugar Replacement
Let's be honest, not all sweetener replacements are created equal—which is why we LOVE this brown sugar substitute. Deliciousness without all the carbs!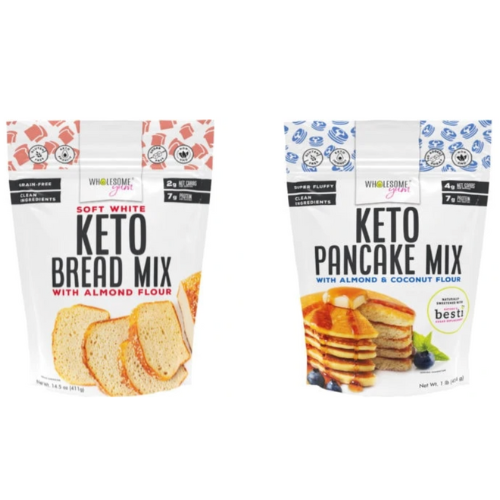 Wholesome Yum Baking Mixes
New keto baking mixes, for low-carb baking made easy (and they taste just like the real thing)!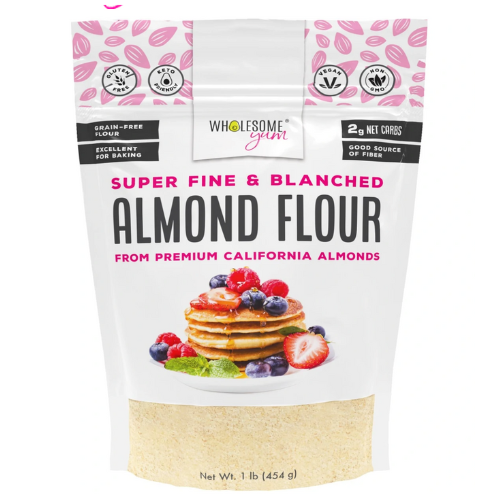 Wholesome Yum Flours
Low-carb flour alternatives are the highest quality and have a super-fine texture, for the best tasting baked goods without the guilt.
Wholesome Yum Sweeteners
Natural sugar-free sweeteners: Besti—Nature's Sugar Replacement. Choose from premium, non-GMO pure allulose, erythritol or their signature monk fruit blends.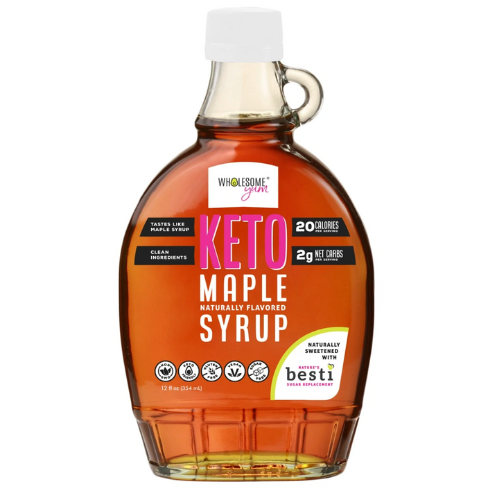 Wholesome Yum Syrups
Sweetened with Besti, their natural sugar substitute, and always naturally flavored, too. Drizzle our sugar-free syrup on your favorite foods, stir them into drinks or use them in cooking and baking.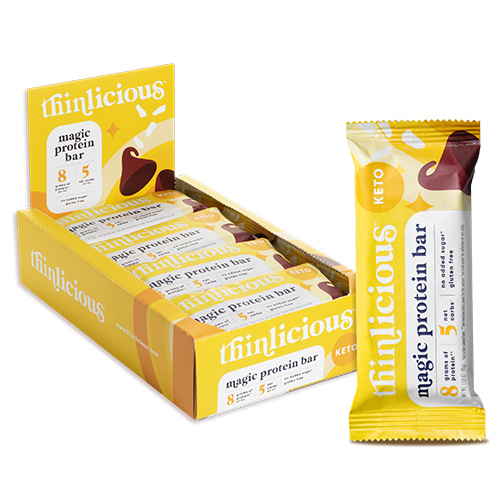 Magic Protein Bars
Copy here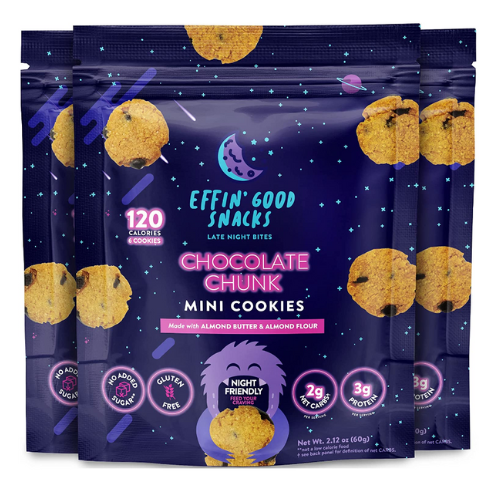 Effin' Good Snacks
Keto Chocolate Chip Cookies, just like your favorite childhood cookies but with an upgraded ingredient list you'd be proud of.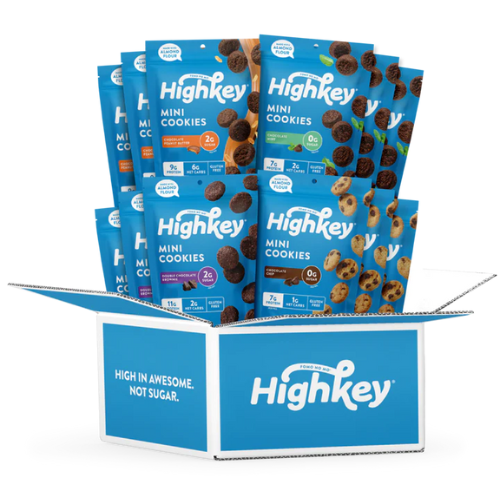 High Key Snacks
All the snacks you crave, without all the sugar. A variety of cookies, crackers and chocolates.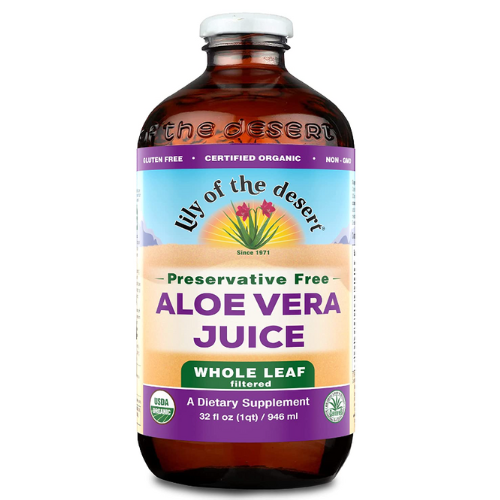 Lily of the Desert Aloe Vera Juice
Feeling dehydrated or unwell? Maybe it's the keto flu, or just a simple cold—either way, we love Lily of the Desert brand Aloe Vera Juice! Drink to stay hydrated or add this to our Thinlicious Lemon Electrolyte Low-Carb Drink for a little pick-me-up.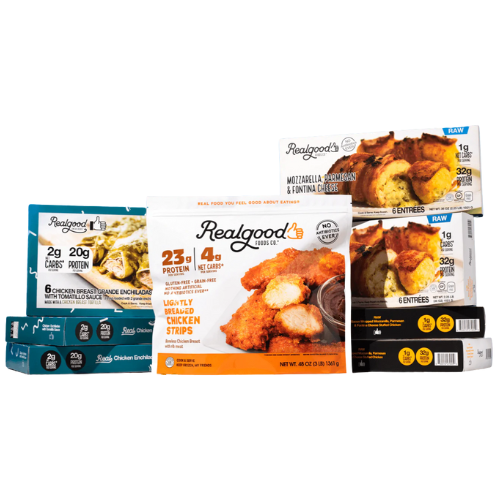 Real Good Foods
A variety of delicious foods with fewer carbs, more protein and made from REAL food ingredients. Always free from processed grains and completely gluten free.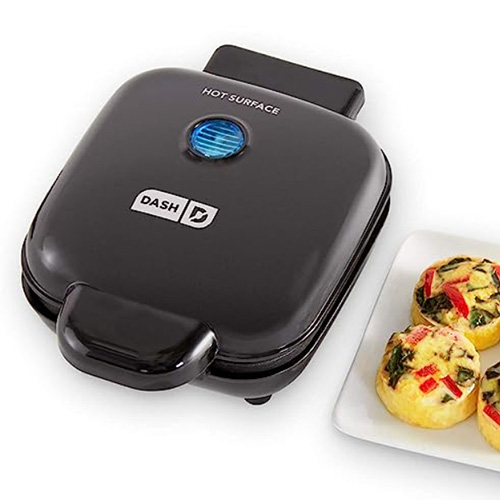 Egg Bite Maker
This little appliance gives you perfect, sous vide style egg bites at home, every time.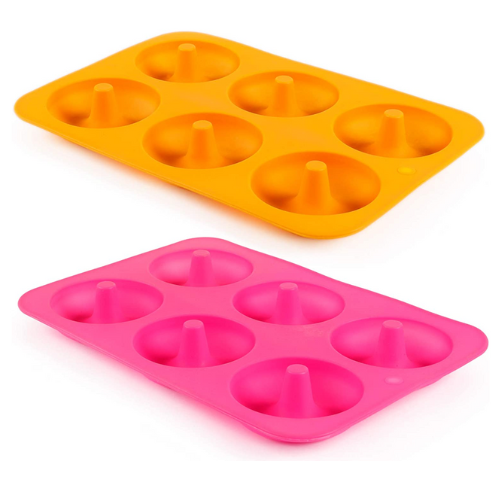 Silicone Bagel Mold
Non-Stick Silicone Mold for 6 Bagels. Use with our favorite Low-Carb Bagel Recipe—they're to die for!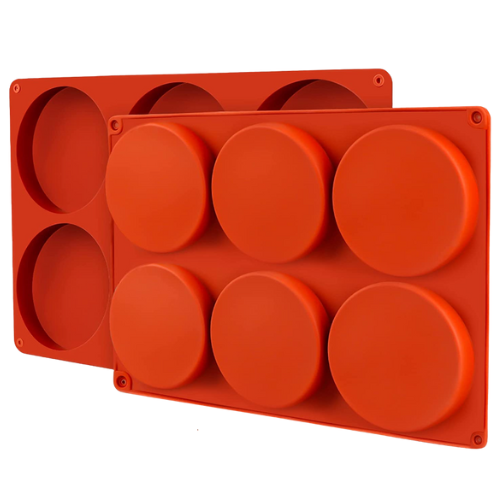 Hamburger Mold
2 Large Non-Stick Silicone Molds for Baking; perfect for our Magic Protein Low-Carb Hamburger Rolls.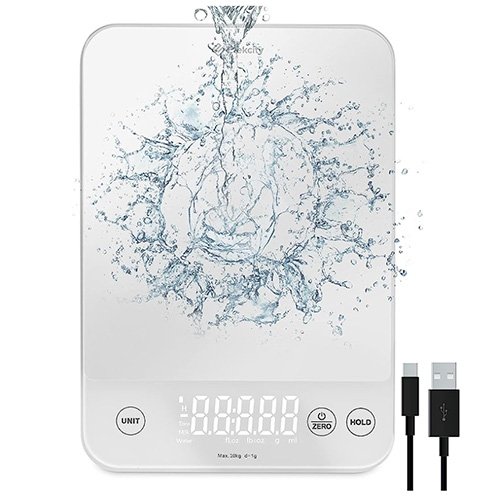 Kitchen Scale
Digital, waterproof and tons of settings make this affordable kitchen scale a dream!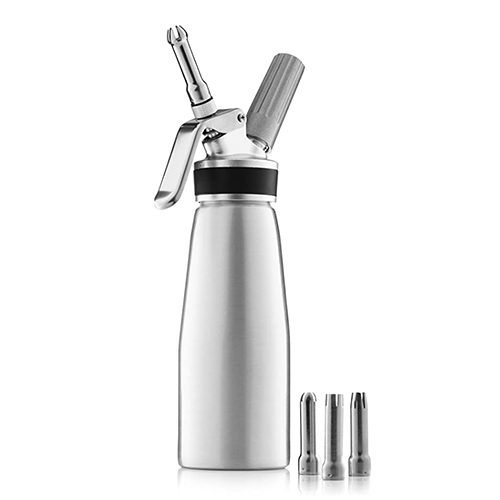 Whipped Cream Dispenser
The right tool for light, homemade cream created with homemade ingredients, tastier and healthier than its store-bought counterpart.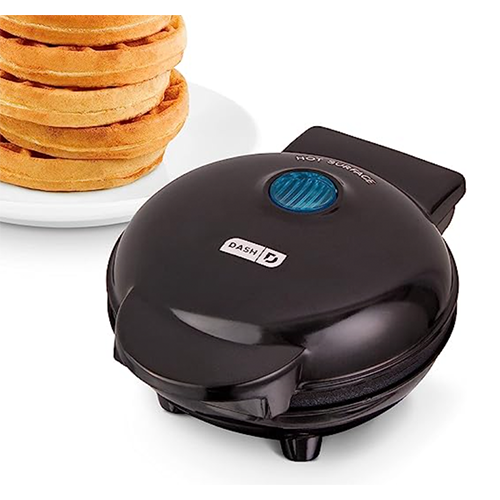 Mini Waffle Maker for Chaffles
We recommend making our famous Chaffles with this—anny batterr will "waffle" into single serving portions.