This healthy chocolate avocado mousse is the perfect way to add more avocados into your day, into your children, and still stay sugar-free.
This simple blender recipe is amazing AND it's only 3.5g net carbs!
I'll even teach you how to freeze avocados.
Chocolate Avocado Mousse
Could your children spot the hidden ingredient? The hidden avocados?
Ready to lose weight and get healthy for life without dieting, drugs or making yourself miserable?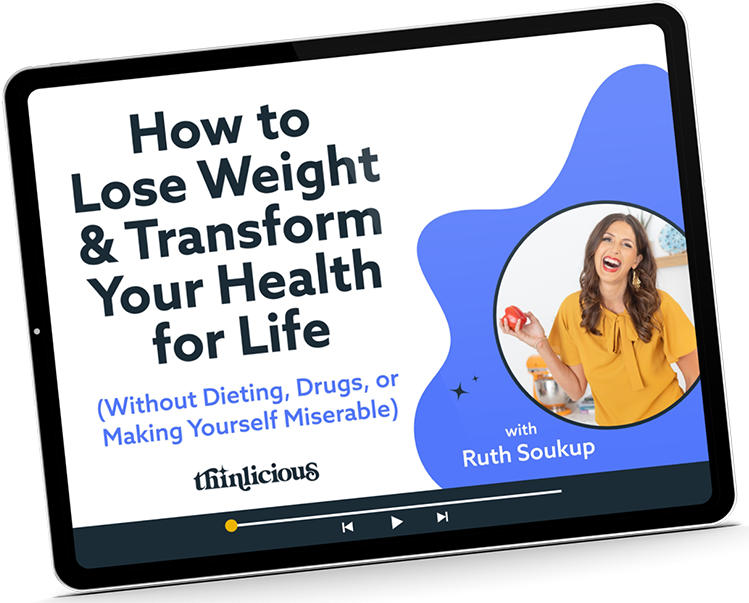 Our free on demand video training will help you understand why it's been so hard and what do to about it.
The only way I can get one of my boys to eat avocados is to make my chocolate avocado mousse.
Avocados are packed with fibre, vitamins E, C, B6, A, calcium, iron, magnesium, riboflavin, thiamine, niacin, folate, zinc, and potassium.
My daughter and younger son, however, love avocado salsa. Read that post about why avocados are such a powerhouse of nutrition.
Easy Chocolate Avocado Mousse
This easy chocolate avocado mousse can be made in 10 minutes.
If you are very sensitive to avocado flavours, my top tip is to refrigerate after making and it is best served on the day it is made.
How To Sweeten Your Healthy Chocolate Mousse
Remember to adjust the sweetener and vanilla to your taste. These two ingredients can really help overpower the avocado if you are not so much of a fan as we are.
if you are new here and are confused about which sweetener to use, I explain in my Ultimate Guide To Low-Carb Sweeteners, which I love and which I avoid.
How To Make Your Chocolate Mousse
Making your healthy chocolate mousse is pretty easy.
Time needed: 10 minutes
Making your healthy chocolate mousse is pretty easy.
Assemble your ingredients.

Get everything ready to go.

Throw it all in the blender

Get your scraper ready.

Blend until smooth

Scrape the sides of the blender, blend again.

Serve into individual glasses

Place into the refrigerator.
How To Serve Your Sugar-Free Mousse
Why not serve with whipped cream, cacao nibs or blueberries for garnish?
Place into individual dishes or your child's favourite cup and get them to decorate the healthy mousse themselves.
How To Freeze Avocados
Why would you want to learn how to freeze avocados?
Because if you have ever bought reduced price avocados in bulk, or like me, have an avocado tree that is laden with avocados, you need to learn how to freeze avocados or find a variety of avocado recipes. And fast!
Learn how to freeze avocados and recipes to use them.
YOU MAY ALSO LIKE – Mint ice cream made with avocado with a sugar-free chocolate topping. Take a look.
Get our FREE guide to finally fix your metabolism!
Losing weight & getting healthy is never easy, but lately you might feel like it's suddenly become impossible.
Our Flip the Switch guide will help you clearly understand what's been going on, as well as exactly what you can do to get your metabolism working again so that you can look and feel your best—it's easier and more simple than you think!