Everyone needs to watch the video diary of a diabetic kid, especially if you need better blood sugar control.
This video diary shows when what it's like to be diagnosed with diabetes, what he was told to eat for diabetes, and how he improved his blood glucose control by ignoring the guidelines.
The most common question is why are diabetics continued to be told to eat what they like, then medicate for it?
"Let food be thy medicine – Hippocrates"
Are you ready to create the ultimate 12-month blueprint for reaching your health & weight loss goals this coming year?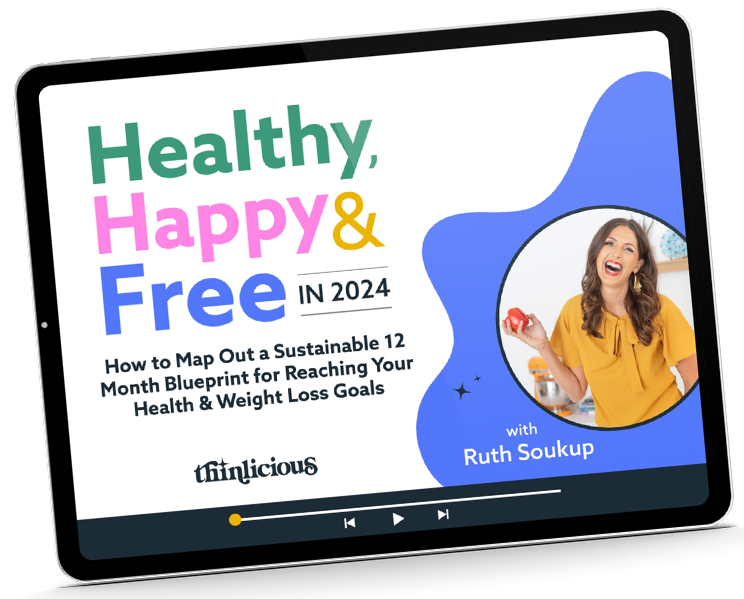 Our free on-demand video training will walk you through how to make 2024 THE year you set health goals…and keep them.
What's wrong with diabetic advice?
The problem with the current advice for how to eat with diabetes is the recommendation to eat a large number of carbs at every meal and snack, then medicate for it to bring your blood sugar levels to within the normal range.
But those with diabetes (type one, type two, or gestational diabetes) are all intolerant to carbohydrates.
The more carbs you eat, the more insulin (or medication) you require, and the increased risk of insulin resistance.
What is insulin resistance?
When cells are surrounded by high levels of circulating insulin, they become resistant to insulin.
When cells become resistant to insulin, they will require more insulin to have the same effect, which in turn creates hyperinsulinemia.
Read the guide to insulin resistance (and how to eat for diabetes).
The law of small numbers (for diabetics)
When you have to calculate your carb intake, there are so many variables that can be very inaccurate.
The carb value in meals and snacks depends on guessing the correct weight, the correct number of carbs in food (which all vary from one meal to another) then insulin requirements need to be calculated (and measured).
Every step of the way, there will be a margin of error.
This has incredible room for error at every step of each calculation and administration.
Remember the law of small numbers. Eating a lower carb diet requires less insulin, which will result in fewer and smaller errors.
Hanna Boethuis – T1D and diabetes expert
"it's not a solution, it's covering up the real problem".
"I tried and I failed, I tried and I failed, I tried and I failed, following the guidelines I got from my doctors, because they are supposed to know?"
"if you want stable blood sugars and not have to correct every 3 hours, then eat because you're low, then correct again because you ate too much"
"even people who can produce they own insulin it isn't good to eat this much sugar and carbs, then why should I who cannot produce any insulin eat 60% carbs with every meal"
"my total insulin I use each day is one-third of my previous basal rate"
What to eat for diabetes
If you are intolerant to carbohydrates, the first set is to reduce all sources of sugars and reduce the carb load of your diet.
A diabetic diet will give lower more stable blood sugars and reduce the need for excessive medication.
You must do this with the medical supervision of a Low-Carb Practitioner or your usual medical professional.
More diabetic resources
Get our FREE guide to finally fix your metabolism!
Losing weight & getting healthy is never easy, but lately you might feel like it's suddenly become impossible.
Our Flip the Switch guide will help you clearly understand what's been going on, as well as exactly what you can do to get your metabolism working again so that you can look and feel your best—it's easier and more simple than you think!