The essential guide to making sugar-free, egg-free and dairy-free ice cream so you can cool down this summer.
This simple frozen dessert is quick and easy to make, and no one will guess it's sugar-free ice cream!
UPDATE – scroll below to watch my new quick cooking video. It shows you exactly how to make this delicious no-churn ice cream.
Is ice cream keto?
No, regular traditional ice cream is not keto. It is full of added sugars and often other nasties such as colours, preservatives and additives that we tend to avoid.
Ready to lose weight and get healthy for life without dieting, drugs or making yourself miserable?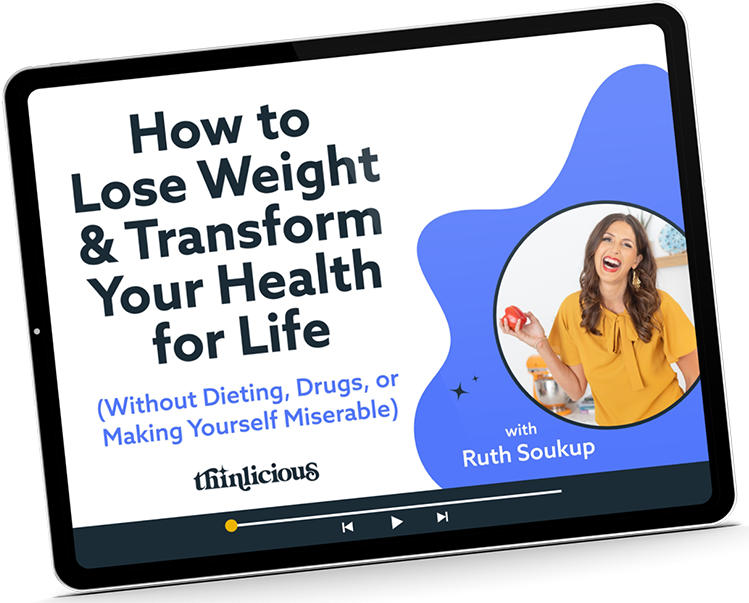 Our free on demand video training will help you understand why it's been so hard and what do to about it.
When you discover how much sugar is in a tub of regular ice cream, this homemade sugar-free version will help you stay on track with your sugar-free diet, low-carb diet or keto diet.
Either way, it won't raise your blood sugars and help you stay within your calculated macros for the day.
Ingredients
The healthy frozen dessert is egg free and is drizzled with the most incredible sugar free and dairy free magic shell (finally, a recipe for magic shell that actually works – I know, I've made this three times already).
Oh, and did I mention this is such a sneaky way to get your kids to eat avocados?
There are 2 whole avocados hidden in here, and no one in my household even noticed. Avocados are so nutritious and packed with vitamins, nutrients and fibre.
You only need 6 grocery store ingredients for this sugar-free frozen dessert.
Substitutions
As with all recipes, please only make 1 substitution. Recipes take a long time to develop to make them perfect. Each ingredient is tested. Each quantity is tested.
If you replace too many ingredients, then you will begin to make an entirely new recipe and I cannot guarantee your success.
Avocados – you really need these to add bulk and the creamy smooth texture
Almond milk – you could substitute for your favourite milk or dairy-free alternative
Double cream (heavy cream) – you could use coconut cream. it would add a subtle coconut flavour to the ice cream.
Sweetener – or sugar replacement of choice
Lemon juice – or lime juice.
Mint essence – or mint flavouring.
Storage
Once the homemade ice cream has been made, you may store it in the freezer for up to 2 months.
When it's time to eat, simply place it at room temperature for a few minutes to make it just soft enough to scoop into your chosen serving dish.
Drizzle with the sugar-free chocolate magic shell and eat immediately.
More sugar-free desserts
The perfect way to cool down this summer is with sugar-free and low-carb ice cream recipes. Stay cool and stay sugar-free.
If you love blender no-churn ice cream recipes, then you will love the peanut butter ice cream, layered berry cheesecake popsicles, sugar-free berry popsicles (covered in chocolate), and coconut ice cream.
And your whole family will fall in love with the no-bake keto chocolate lasagna. It's perfect for summer celebrations, parties, and holiday get-togethers.
Get our FREE guide to finally fix your metabolism!
Losing weight & getting healthy is never easy, but lately you might feel like it's suddenly become impossible.
Our Flip the Switch guide will help you clearly understand what's been going on, as well as exactly what you can do to get your metabolism working again so that you can look and feel your best—it's easier and more simple than you think!