An easy homemade dairy-free chocolate recipe that's sugar-free and at less than 1g net carbs per piece, it's keto chocolate too!
This creamy delicious sugar-free chocolate is made with a few simple ingredients and only takes a few minutes to make.
Easy Paleo Chocolate Bark – sugar and dairy-free recipe
If you love chocolate but are looking for a healthier alternative, decent sugar-free chocolate is hard to find.
They are generally ultra-processed and filled with questionable sweeteners (especially when they only use the sweetener number on the label, not its recognisable common name).
Ready to lose weight and get healthy for life without dieting, drugs or making yourself miserable?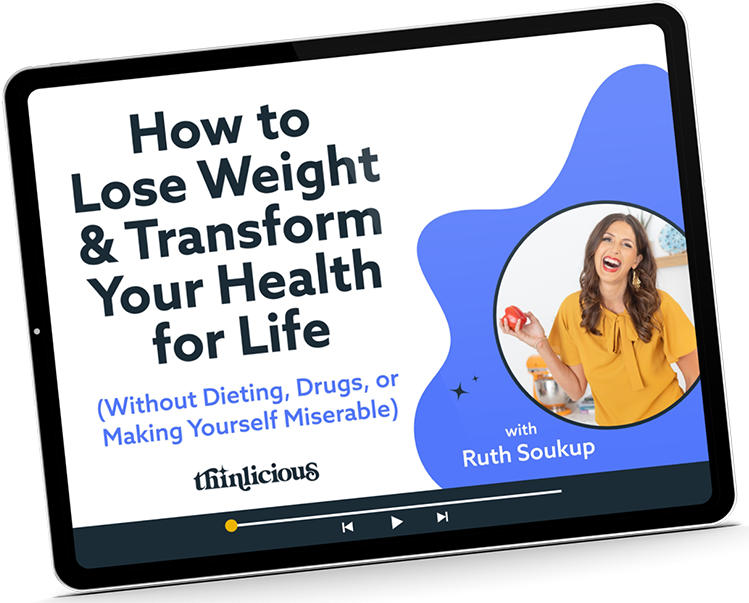 Our free on demand video training will help you understand why it's been so hard and what do to about it.
And if you want dairy-free chocolate, well that's almost impossible to hunt down.
Luckily my new easy Paleo chocolate bark recipe ticks all the boxes.
Acceptable sweeteners
Dairy-free
No preservatives
Raw cacao butter
Raw cacao powder – see notes below, cocoa powder can also be used.
Nuts, seeds and coconut
Ingredients
Homemade Sugar-Free Chocolate
Making your own sugar-free chocolate is the safest and cheapest way. I also like the dark taste of Lindt 90%, which is generally my go-to chocolate, but I cannot find chocolate that has that high enough percentage AND a selection of nuts.
So I make my own sugar-free nut chocolate (or rather, my kids do).
What Is Paleo Bark?
Chocolate Paleo bark is an amazing dairy free chocolate slab, that is sprinkled with nuts and seeds (hence the name because it ends up looking like tree bark). It is allowed to set, then snapped and broken into pieces. Yummy.
You can add any combination of nuts and seeds you prefer, and any flavouring you love. I have since made a chilli Paleo chocolate bark, by simply adding a pinch of chilli in step 1. You can also sprinkle with salt once it has set completely, to make salted Paleo chocolate bark.
There are more options in the notes below.
Why use cacao butter and coconut oil?
Great question. Why do I use cacao butter AND coconut oil? Because cacao butter is generally very solid at room temperature and the addition of coconut oil adds two major benefits.
The amazing health benefits of coconut oil
It softens the hard cacao butter and gives the keto chocolate that "melt in the mouth" melting point and blissful sensation.
Keto Chocolate Variations
You can actually press anything into the bark. Macadamias. Coconut. Bacon pieces (yes, I have seen this). Cinnamon. Salt. Spices. Chilli.
Make it your way and experiment with all the flavour options. Just remember to sweeten it to YOUR taste buds. And depending on how strong your cacao powder is, you may or may not require extra flavours such as vanilla, cinnamon, ginger, etc.
Cacao vs Cocoa – what's the difference?
Cacao generally refers to any product that has originated from the raw cacao bean.
The raw cacao beans are processed to remove the fat (cacao butter) and the powder (cacao powder). Think of it in a similar fashion to coconuts. The fat is extracted (coconut oil and coconut cream) to leave you with desiccated dried coconut meat.
Cocoa powder results from roasted cacao beans. Some say there is a loss of nutrition, antioxidants, and enzymes with this roasting. But there are no clear studies on the effect cooking has on raw cacao powder.
You may interchange cacao powder with cocoa powder, but you may need more flavourings and more sweeteners with the raw cacao powder. The cocoa powder (generally found in most reader's pantries) is roasted, dark and rich.
NOTE: Feel free to use cocoa or cacao powder but please check that your cocoa powder is unsweetened AND not drinking chocolate. Many have made this mistake.
More sugar-free recipes
SaveSave
Get our FREE guide to finally fix your metabolism!
Losing weight & getting healthy is never easy, but lately you might feel like it's suddenly become impossible.
Our Flip the Switch guide will help you clearly understand what's been going on, as well as exactly what you can do to get your metabolism working again so that you can look and feel your best—it's easier and more simple than you think!