Tangy Keto BBQ Sauce will surprise you with how delicious and easy it is to make! Sweet, spicy, smokey, and tangy.
At only 1g net carb per 2 tablespoons, you will soon be adding this easy homemade sauce to many of your family meals.
If you are bored with beef side dishes, pork sides, BBQ recipes, or keto chicken side dishes, why not add some tangy keto BBQ sauce for a punch of flavor?
Is BBQ sauce keto?
Store-bought BBQ sauce is not keto. It is high in added sugars. Homemade BBQ sauce is keto. It has no added sugars and is extremely low in carbohydrates.
Are you ready to create the ultimate 12-month blueprint for reaching your health & weight loss goals this coming year?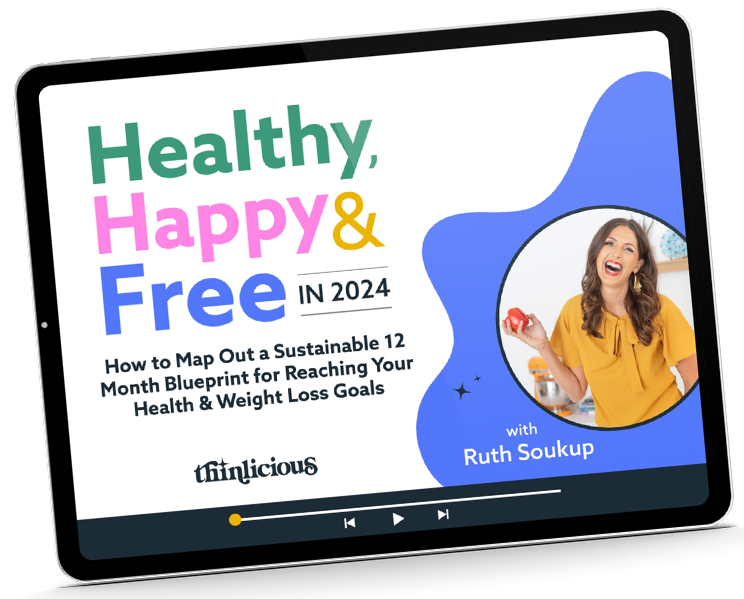 Our free on-demand video training will walk you through how to make 2024 THE year you set health goals…and keep them.
You can definitely eat this tangy sugar-free BBQ sauce recipe on the keto diet. But avoid the store-bought barbecue sauces. They are incredibly high in added sugar. In fact, some BBQ sauces have more sugar than caramel sauce. Imagine that next time you pour it over your meal.
Most BBQ sauces you will find in stores are loaded with refined sugars, glucose syrup, or corn syrup. Even a low-carb BBQ sauce (or sugar-free ketchup) that claims to be sugar-free may use sweeteners that will impact your glucose levels.
So if you want to eat a storebought sauce (or any dipping sauce) you will need to look closely at the nutrition label. Avoid the ones that contain maltodextrin and maltitol.
Method
To make this traditional homemade sauce you will first want to get out all your ingredients and measure them. This recipe goes by quickly so it is best to have everything ready to go.
Now that you have your ingredients measured you can make the sauce. To get started combine the olive oil, spices, and sweetener together in a saucepan over medium-high heat. Mix the sugar and spices until it starts to melt.
Then stir in the rest of the ingredients. Bring the sauce to a boil then reduce the heat and let it simmer for 8-10 minutes. That's all! You now have delicious homemade BBQ sauce.
To make the tasty and tangy sauce just right for you, you can easily adjust the taste with more or fewer herbs, extra black pepper or chili (if you like it hot), and more or less sweetener depending on how tangy you like your barbecue sauces.
Just keep tasting and adding a few more spices and sweetener as it thickens and the water evaporates. If you evaporate the liquid too much, and the sauce becomes too thick, you can always add a little water or apple cider vinegar to the sauce.
Nutrition
This tangy recipe is about 1g net carb per serving making it low-carbs. The serving size is 2 tablespoons per person.
Store-bought BBQ sauces can range from 12g – over 20g carbs per serving depending on the brand. So an easy homemade sauce is great for managing your carb intake.
Sweeteners
Typically, there is a lot of processed sugar in BBQ sauce. This Keto BBQ sauce is considered sugar-free though. There is no sugar added to this sauce, any sugars you find in this recipe are natural sugars from the tomato paste and coconut aminos.
The sugar in regular ketchup (tomato sauce) or barbecue sauce is there to flavour, sweeten and thicken the sauces. But in the case of this easy recipe, you simply use a brown sugar substitute and simmer the liquid away to make a delicious thick tangy low-carb sauce.
You can learn more about the type of sweetener used in this Keto BBQ sauce recipe in the next section.
Ingredients
These simple, easy-to-find ingredients will be in your regular grocery store. Most of the ingredient list is herbs and spices to give the tangy barbecue sauce that authentic smokey tangy flavour. The perfect sauce.
All quantities, ingredients, and instructions are in the recipe card below.
Tomato paste – to give your sugar-free sauce the base
Water – to give the sauce volume
Coconut aminos – this tastes similar to soy sauce or Worcestershire sauce. A dark coloured and deep flavoured flavouring.
Apple cider vinegar – this is what really give many sauces (even ketchup) that authentic tangy taste
Sweetener (brown sugar substitute) – gives that brown caramel sweet flavour that brown sugar traditionally would. These are my favourite keto friendly sweetener (s).
Oil – adds a lovely texture and thickness
Spices, chili powder, smoked paprika (you could also use liquid smoke), onion powder (you might also want to add extra garlic powder), cayenne pepper, salt and pepper – you guessed it these are the spices that give a barbecue smoky sauce the complex tangy, chili, smoked, taste.
Alternatively, you can use the quick and easy homemade keto taco seasoning mix recipe.
Substitutions
If you head to your pantry and don't have some of these simple ingredients, there are a few easy substitutions you can make. For example, if you don't have apple cider vinegar, you may try using red wine vinegar or lemon juice instead.
Which type of sweetener should I use?
You need brown granular sweetener when making sugar-free bbq sauce. It melts easily and helps bring out a smokey/charred flavor in the BBQ sauce.
You can typically order this online if you are not able to find it in stores. However, feel free to use whatever sweetener you prefer. You can learn more about different sweeteners by reading through my Ultimate Guide To Low-Carb Sweeteners.
TOP TIP: As with ALL recipes here, ALWAYS taste your batter BEFORE cooking to ensure you have added enough sweetener to suit YOUR tastebuds. Read the Ultimate Guide To Low-Carb Sweeteners.
Can I replace the coconut aminos?
Coconut aminos are used in keto BBQ sauce recipe not only to deepen the color of the BBQ sauce but also to provide more depth of flavor. However, depending on where you live coconut aminos can at times be difficult to find or expensive so I want to provide you with some substitution options.
You can replace the coconut aminos with strongly brewed black coffee. You may need to increase the amount of sweetener in your sauce if using black coffee. So, be sure to taste your BBQ sauce and adjust accordingly.
You can also use soy sauce, however, many people avoid soy sauce so this may not be suitable for you.
How to thicken a homemade sauce
As the sauce simmers and thickens, it will naturally thicken. If you prefer your homemade sauce to be a little thicker, you may add some xanthan gum.
But remember to whisk vigorously throughout to avoid a lumpy sauce.
How much does this recipe make?
This recipe will make approximately 1-quart (940ml) of sugar-free BBQ sauce. I find that I am able to use both jars of sauce before it expires especially when grilling.
However, if 2 quarts is too much for you can easily split the recipe in half so that you only make 1 jar of BBQ sauce.
Storage
After your BBQ sauce has completely cooled you store the sauce in an airtight container or jar in the refrigerator for 7-14 days. I like to use old glass jars or a mason jar to store my tangy sauce.
I have also had success freezing the BBQ sauce in large ice cube trays, then storing the frozen cubes of BBQ sauce in a zipped bag in the freezer. Frozen BBQ sauce will stay good in the freezer for up to 3 months.
How to use BBQ sauce
This delicious and smooth sauce is perfect for Keto Slow Cooker Pulled Pork, Keto KFC Chicken, pork chops and Mini Meatloaf Cupcakes. It's also perfect to serve with chicken, pork, beef, and of course, burgers.
I also like to use it in burritos, chicken salads, keto pulled pork mac and cheese and when it's grilling season, I brush (baste) chicken wings and chicken thighs in the low carb barbecue sauce for an easy healthy family meal. Quickly throw together a simple Mexican lime coleslaw, and you're done.
The wonderful thing is once you make this easy yummy recipe you will never want store-bought sauce again. This sauce is sweet and tangy. It has some spice and a little kick to it (don't worry you can adjust the kick/spice if you want to).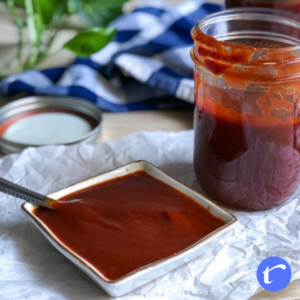 Tangy Keto BBQ Sauce Recipe (sugar-free)
This easy tangy keto BBQ sauce is so delicious it will become your go-to for all your grilling and barbecue needs.
Print
Pin
Rate
Want to lose weight and get healthy for life—without dieting, drugs, or making yourself miserable?
We can help! Tell me how!
Equipment
Measuring cups and spoons

Saucepan

Whisk
Ingredients
12

oz

tomato paste

1

cup

water

¼

cup

coconut aminos

1

cup

apple cider vinegar

⅓

cup

brown sweetener of choice

or more to your taste

1

tbsp

extra virgin olive oil

⅛

tsp

ground allspice

½

tbsp

chilli powder

1

tsp

smoked paprika

1

tsp

garlic powder

1

tsp

onion powder

½

tsp

cayenne pepper

optional for heat

½

tsp

salt

½

tsp

pepper
Instructions
Prepare and measure all your ingredients so that they are ready to use. Then combine the oil, spices, and sweetener in a saucepan over medium-high heat. Stir until the sweetener starts to melt. This should take 1-2 minutes.

Once the sugar is melted mix in the remaining ingredients for your BBQ sauce.

Bring the BBQ sauce to a boil then reduce the heat to low and simmer for 8-10 minutes. Stir occasionally to prevent to bottom from scorching. Remove the bbq sauce from the heat and let it cool completely. Once the sauce is cool it can be poured into an airtight container and stored in a refrigerator for 7-14 days.
Notes
Makes approximately 1-quart (940ml)
Nutrition
Serving:
1
= 2 tablespoons
Calories:
8.7
kcal
Carbohydrates:
1.4
g
Protein:
0.3
g
Fat:
0.3
g
Sodium:
85.2
mg
Potassium:
60
mg
Fiber:
0.3
g
Sugar:
0.7
g
Vitamin A:
122.1
IU
Vitamin C:
1.2
mg
Calcium:
2.8
mg
Iron:
0.2
mg
More recipes you may like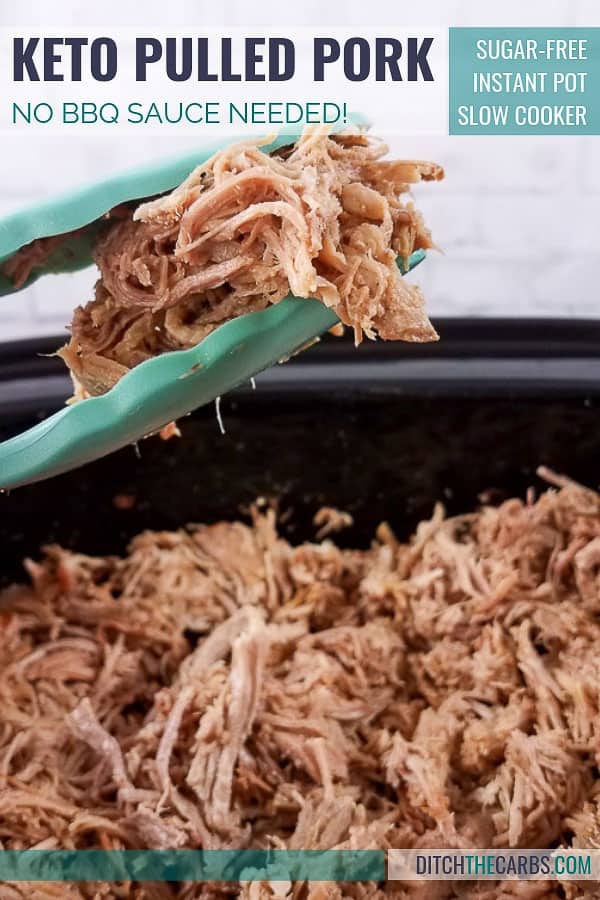 Get our FREE guide to finally fix your metabolism!
Losing weight & getting healthy is never easy, but lately you might feel like it's suddenly become impossible.
Our Flip the Switch guide will help you clearly understand what's been going on, as well as exactly what you can do to get your metabolism working again so that you can look and feel your best—it's easier and more simple than you think!