These crispy keto taco shells are just what you need to enjoy Taco Tuesday!
The quick 5-minute recipe has less than 1g net carbs.
You only need 1 ingredient and a wooden spoon.
Fill the crunchy cheese taco shells with your favorite taco ingredients—ground beef, shredded chicken, guacamole, and spicy salsa.
Ready to lose weight and get healthy for life without dieting, drugs or making yourself miserable?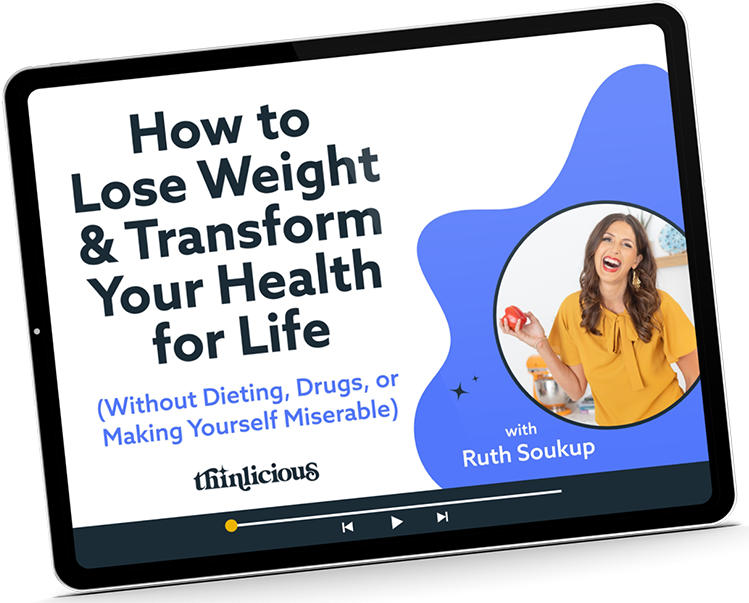 Our free on demand video training will help you understand why it's been so hard and what do to about it.
These baked cheese taco shells are crunchy heaven and will be loved by everyone at the dinner table, whether they follow low carb or not. This is the perfect low-carb taco healthy keto family meal.
I love cooking delicious Mexican recipes because you can base your family meals on fresh, vibrant, healthy ingredients. I used to love crunchy traditional corn taco shells, but I don't like the carbs or the bloating afterward. So, I decided to make homemade baked low-carb taco shells.
Are taco shells keto?
No, most traditional taco shells are made from ground corn and flour which are both high in carbs.
Is Mexican food keto? It depends. The fresh healthy vibrant vegetables and high-protein meat fillings are a wonderful way to enjoy Mexican food. If you are on the low-carb diet or keto diet, just avoid the unnecessary high-carb sides such as flour tortillas, nacho chips, and wraps.
Ingredients
There is only one ingredient in these crispy keto taco shells…shredded cheese!
I use pre-shredded cheese from the grocery store to make it easier on myself, but you can certainly grab a block and shred your own cheese too.
There are a lot of different cheeses that will work, and you can even do a combination of your favorite flavors. Some of the ones I recommended are:
cheddar cheese – baked cheddar cheese taco shells are mild in flavor
parmesan cheese – for a strongly flavored taco shell
mozzarella cheese – when you make cheese taco shells using mozzarella cheese, this is the most neutral flavored taco shell
Monterey jack -cheese shells made with Monterey jack cheese is mild, slightly sweet
Mexican blend
I usually make my keto taco shells from shredded cheddar cheese as that's the mild cheese flavor I prefer the most.
What is the best keto cheese?
Most cheese is low-carb, moderate protein, and can be low-fat or high-fat depending on the varieties you choose.
These are my top tips for choosing keto cheese.
Check the ingredient list. Cheese should only have 3 ingredients:
Milk
Cultures
Salt
Check your cheese nutrition labels. Try to find a cheese that has less than 1 gram of net carbs per 100g.
Some pre-shredded cheeses have a high carb content, indicating they have added starches such as potato starch as anti-clumping agents.
Check the nutrition label of vegan cheese very carefully. They are often high-carb and have a long list of chemicals that should be avoided.
Instructions
Making these keto taco shells is so easy, it's almost embarrassing calling this a recipe! There are only 3 simple steps to make the best cheese taco shells.
My children love baking these taco shells because it's fun to watch shredded/grated cheese become a hard cheese taco shell. But you have to supervise, as there is a very hot large baking sheet to lift out of the oven.
STEP 1: HOW TO BAKE LOW-CARB TACO SHELLS
Choose your favorite shredded/grated cheddar cheese, place it in circle shape on a baking sheet lined with baking parchment paper.
You can make two larger four small low-carb taco shells.
Bake the cheddar cheese circles on the baking sheet for up to 5 minutes, or until golden brown.
But watch them closely. You'll know when the keto cheese taco shells are ready to remove from the oven when they have bubbled and cooked to a lovely golden brown color.
STEP 2: HOW TO SHAPE KETO CHEESE TACO SHELLS
Remove the hot baking tray from the oven and set it aside to cool slightly. At this point, you may wish to place another baking sheet with more cheese circles to be cooking.
Put two cups upside down on your kitchen bench and place a kitchen wooden spoon between them as shown, or you can buy a taco stand.
Once the cheese taco shell is cold enough to touch and still pliable, place the baked cheese circles over the wooden spoon handle to make a taco shell shape and allow it to cool completely.
Repeat the process until you have made enough keto cheese taco shells for your family.
STEP 3: HOW TO SERVE TACO SHELLS
That's it – you have quick and easy, baked cheese taco shells ready to be filled with your favorite Mexican meat, salad, and sauces.
Serve with plenty of fresh shredded lettuce, keto taco meat, salsa, guacamole, slices of avocado, and more cheese.
Equipment
The only thing you need for these crunchy keto taco shells is a baking tray/ cookie sheet covered in baking parchment paper and two wooden spoons.
I also have a taco stand. This is optional but it's so useful for shaping the cheese shell and when filling the keto tacos.
The taco stand is so handy when serving. Try to buy one for each family member, it's a practical way to serve the keto cheese tacos.
Storage
These crispy hard keto taco shells are best enjoyed fresh, as that is when they will be at their most crisp.
If you want to make these cheese taco shells ahead of time, learning how to store them properly is important. The last thing you want is low-carb taco shells that have gone soggy or chewy.
To keep your hard taco shells as fresh as possible, you'll want to store them in an airtight container in the fridge for up to 3 days. I wrap mine in paper towels to absorb any extra moisture.
I suggest you make cheese taco shells on the day you want to eat them. That's when they are crispy crunchy and at their best.
Keto taco fillings
Now you know how to make cheese taco shells, what are the best Mexican taco fillings and Mexican keto recipes?
The easiest filling has to be ground beef cooked with taco seasoning and extra chili powder. You can easily make your own recipe for the Mexican ground beef filling, including a delicious sugar-free sauce. It's also what I use to make my keto nachos.
Shredded chicken and even pulled pork are other delicious, low-carb taco meats to enjoy.
Then, the best part…the taco meat toppings! The most common keto-friendly options are:
fresh lettuce
sauce (look for a taco sauce or salsa without added carbs and sugar)
keto guacamole or diced avocados
shredded cheese
sour cream
You can even make yourself a nice taco salad and sprinkle broken taco shells on top.
More keto Mexican recipes
If you love fresh Mexican food, only low-carb and keto style, check out these delicious recipes. I even have an entire index of low-carb keto Mexican keto recipes you can choose from.
So Taco Tuesday is back on the menu, only now it's low-carb keto, naturally gluten-free, and absolutely delicious.
These are the most popular low-carb recipes and keto recipes for taco night. Each recipe has its own nutrition facts so you can choose which is the best for your diet and blood sugars.
Instant Pot keto chicken taco soup
Homemade keto taco seasoning mix
Libby's 3-ingredients tortillas
Keto Taco Cups – made with fat Head mozzarella dough
Mexican Chicken Burgers – bun-less and super fresh
Fat Head Nachos – dripping in sour cream and a squeeze of lime
Copycat Keto Taco Bell – the taste of corn tortillas, low-carb keto style.
How to order healthy Mexican food
I love eating at Mexican restaurants, in fact, they are one of the easiest quick and healthy low-carb fast food options.
The only problem with Mexican food in fast-food restaurants is the use of rice, taco shells, corn chips, and wraps that usually accompany them. And don;pt be fooled by gluten-free taco shells and gluten-free tortillas, they are high-carb too.
Simply order a naked burrito or naked tacos, and ask them to place everything on top of fresh salad ingredients.
Recipe tips
Which is the best keto cheese?
You can eat most cheese on the keto diet, because cheese is usually low-carb, has moderate protein and higher fat.

Check the ingredient list. Cheese should only have 3 ingredients: 1: Milk 2: Cultures 3: Salt

Check your cheese nutrition labels. Try to find a cheese that has less than 1 gram of net carbs per 100g. Any higher than this, indicates there are added starches or other ingredients.

The best cheese on a keto diet is mozzarella grated cheese, cheddar cheese, and Monterey jack cheese are all perfect to make cheese shells.
How can I make shredded cheese?
The cheapest way to buy cheese is to buy a big block of cheese. Using your food processor you can grate or shred the cheese yourself. Homemade shredded cheese can be stored in a ziplock bag or airtight container in the fridge for up to 1 month.
Can I freeze shredded cheese?
Yes, spread a thin layer of shredded cheese onto a baking tray or baking pan lined with baking parchment. Place in the freezer for 2 hours then place the frozen shredded cheese into ziplock bags or airtight containers for up to. 3months. Remove as much as you need and the frozen cheese will defrost in 10-15 minutes at room temperature.
Can I eat corn taco shells on my keto diet?
If you calculate the carbs and the carb count fits within your daily carb allowance then yes you can eat corn taco shells, but you would probably spend all your carbs on two taco shells when you could enjoy a large number of low-carb taco shells instead.
What can I replace cheese with on a keto diet?
You can use nutritional yeast powder instead of cheese and sprinkle it on top of salads to give a cheesy taste, but dairy-free. However, it cannot be used for baking, cheese shells, or cheese sauces.
Is taco seasoning keto?
Most store-bought taco seasoning packets are not keto. They have unnecessary added carbs and sugar. You can make homemade taco seasoning that is a quick low-carb keto recipe and is cheap to make.
What are my cheese tacos greasy?
The cheese you use may have had too much fat. Place each taco shell on a paper towel to absorb any extra oil.
How can I keep my low-carb taco shells warm?
They don't need to be served warm, the hot meat filling will keep them warm. However, you can cover them in aluminum tin foil, but make sure they don't go soft.
What can I use instead of taco shells?
You can use almond flour cheese tortillas, coconut flour tortillas, or simple lettuce wraps. Alternatively, you can serve all your traditional Mexican fillings on top of a large taco salad.
Are Old El Paso taco shells keto-friendly?
No, they are not keto-friendly. Their gluten-free crunchy corn taco shells are made with cornflour and have 17g net carbs and 150 calories per serving. That's before you add any filings or pour a drink.
Please leave a comment below, letting me know your favourite way to serve your keto cheese taco shells.
SaveSave
SaveSave
Get our FREE guide to finally fix your metabolism!
Losing weight & getting healthy is never easy, but lately you might feel like it's suddenly become impossible.
Our Flip the Switch guide will help you clearly understand what's been going on, as well as exactly what you can do to get your metabolism working again so that you can look and feel your best—it's easier and more simple than you think!