Want to learn the quick way, to prepare easy low-carb snacks for a crowd?
Watch the NEW video and learn how to entertain guests easily. Or learn how to turn your keto charcuterie board into the main meal.
PLUS a FREE printable list of 50 easy keto snack ideas so you can stay on track.
[convertkit form=2151328]
Ready to lose weight and get healthy for life without dieting, drugs or making yourself miserable?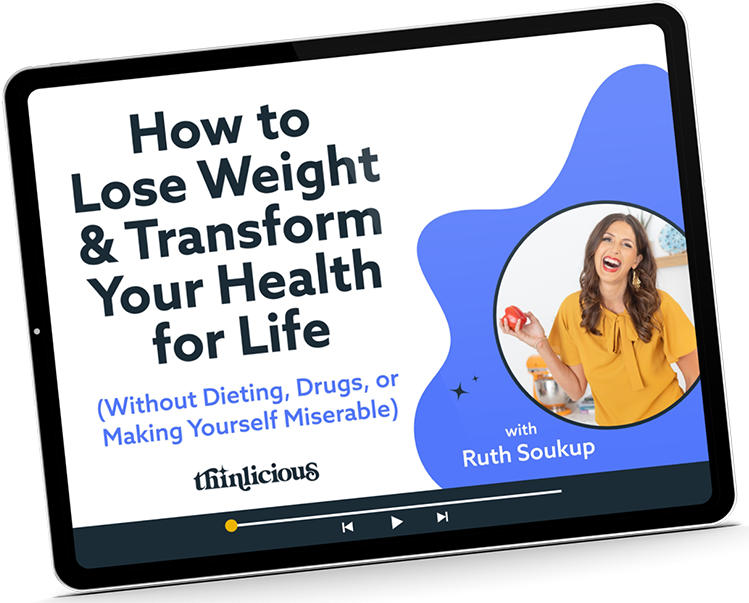 Our free on demand video training will help you understand why it's been so hard and what do to about it.
Quick and easy low-carb snacks
One of my most frequently asked questions on my Facebook page and in my Low-Carb Support Group, is asking me for ideas for easy low-carb snacks.
Healthy low-carb snacks really don't have to be complicated, or time-consuming. Lazy keto snacks can be fast and healthy too.
Choose snacks that are high-protein, low-carb, and moderate fat. As unprocessed as possible. Stay within your daily carb limit and learn to read food labels so you can avoid hidden carbs and added sugars.
What are the best snacks to buy?
A quick trip to the deli counter at your supermarket is your best place to go if you are short on time. There are so many keto-friendly snacks and prepackaged foods that you can buy from the grocery store.
Choose quality cooked meats such as ham off the bone, sliced roast beef, pepperoni, and salami. With all meats, choose the best quality you can, with minimal processing and minimal added ingredients. Avoid all added sugars and unnecessary processed carbs.
Fresh ingredients such as a variety of cheeses (parmesan, feta, blue cheese, Brie …), olives (black, green or stuffed), avocado, stuffed mini peppers.
Portion sizes
These tasty, low-carb foods are perfect as nibbles and easy low-carb snacks. A Mediterranean-style platter is ideal.
And if you don't like cooking dinner, just increase the portion sizes, and turn your keto charcuterie board onto a main meal?
Some food, especially nuts, are difficult to portion control so remember to calculate how many will fit into your daily goals and portion control a few on your plate rather than having the entire serving bowl sitting next to you.
If you are invited to a party or holiday celebration, this is the perfect easy low-carb snack tray to bring.
You also know there will be a variety of low-carb snacks (brought by you) that you can enjoy, without resorting to the crisps, bread, and high-carb offerings.
Pre-made snacks
The easiest low-carb and keto snacks are the ones you can buy from the grocery store.
Nuts and seeds – look at the carbs in nuts charts so you know which nuts to avoid.
Deli meats – cooked meat such as pepperoni, salami, ham, chicken, or beef make great high-protien snacks.
Vegetables – avoid high-carb vegetables such as potato chips and choose low-carb vegetables instead.
Crackers – you can now buy some good low-carb and keto crackers in the grocery store. A quick and easy cracker is to use slices of cucumber instead of a cracker.
Cheese – any variety of cheese works well in a keto charcuterie board or cheese platter. Brie, camberbert, parmesan, blue cheese, halloumi, cheddar, and cream cheese dips.
Easy low-carb snack recipes
Easy Low-Carb Chilli Crackers Recipe
Crazy easy chilli crackers and just as spicy as you like them.
Check out this recipe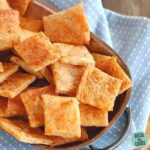 Paleo Calamari Rings Recipe (High Protein)
Who misses calamari? Well now you have found paleo calamari rings, you can snack away to your hearts content and remain grain free and use only healthy oils.
Check out this recipe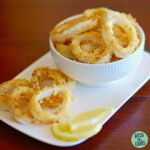 50 low-carb keto snacks (printable list PDF)
[convertkit form=2151328]
Now if all these days low-carb snacks aren't quite enough for you, why not take a look at healthy easy low-carb snack finder? There is sure to be a few more recipes in there that you will fall in love with.
Want even more? These are the 35 best low-carb snacks.
Please leave a comment with your favourite idea for easy low-carb snacks.
Get our FREE guide to finally fix your metabolism!
Losing weight & getting healthy is never easy, but lately you might feel like it's suddenly become impossible.
Our Flip the Switch guide will help you clearly understand what's been going on, as well as exactly what you can do to get your metabolism working again so that you can look and feel your best—it's easier and more simple than you think!