Keto Pulled Pork Mac And Cheese combines all your favorite comfort foods together with a healthier twist!
This homemade mac and cheese pork recipe is a great alternative to your traditional carb-loaded pasta mac and cheese! The perfect family dish to take to your next potluck family dinner.
If you love my keto pork dinners and my low-carb keto pork side dishes then you'll fall in love with this one pot family meal.
Is pulled pork keto?
Yes, this slow cooker pulled pork recipe is keto. It is an easy recipe that turns a pork roast into succulent pulled pork over a long low heat. Any leftover pulled pork can be used in this one-dish recipe to make a homemade keto mac and cheese.
Are you ready to create the ultimate 12-month blueprint for reaching your health & weight loss goals this coming year?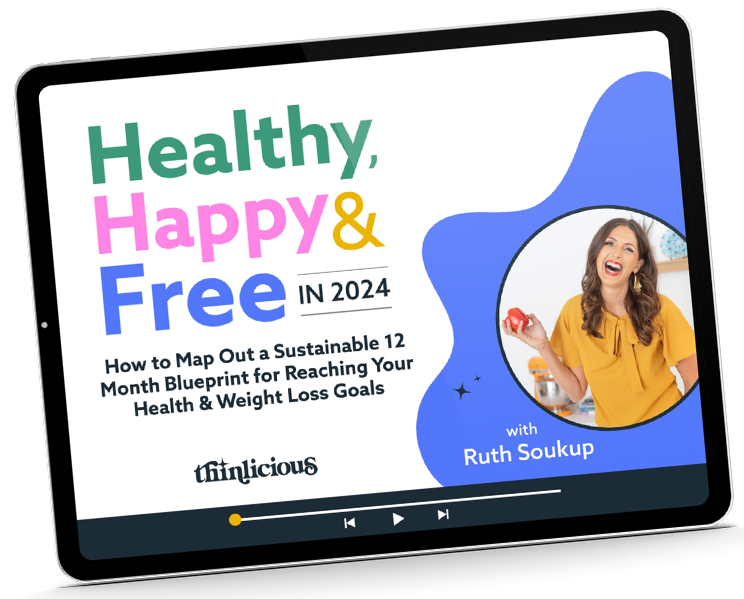 Our free on-demand video training will walk you through how to make 2024 THE year you set health goals…and keep them.
If you don't have pork butt (or pieces of pork shoulder) on hand, you can adapt the recipe and use a different cuts of pork such as pork chops. if you are confused about the different cuts of or, take a look at the National pork board.
The simple homemade cheese sauce is made in the frying pan over a medium heat in less than 5 minutes.
What is keto pulled pork mac and cheese?
This pulled pork mac n cheese is melt-in-your-mouth amazing. The cheese sauce is thick and creamy, just like a southern-style mac-n-cheese. Unlike the traditional carb-laden version, steamed cauliflower florets are used in place of macaroni. Top it with leftover keto slow cooker pulled pork to add some spice and substance to this incredible cheesy casserole.
BBQ pork mac and cheese has everything you need to act as a complete delicious meal. However, this also makes a lovely side dish. Enjoy it during the week, the holidays, or bring it with you to a barbecue. This keto mac and cheese is sure to please the whole family!
Which are the best cheeses to use?
At its core, this is a dish that's all about the cheese! You can experiment quite a bit with this ingredient, and get different tastes with each.
My favorite cheese to use in a keto mac and cheese dish is a combination of shredded mozzarella cheese, yellow or white cheddar cheese, and cream cheese. This combination of grated cheese makes a thick and creamy sauce with a little of that cheddar cheese bite.
This dish also works well with almost any other cheese that melts well. Colby or Monterey jack cheese are two such examples. However, I do not recommend mixing hard cheeses like grated parmesan cheese into the sauce as they can be gritty when melted. If you want to use a hard-aged cheese I would suggest sprinkling it on top, not adding it to the sauce.
How to make a homemade keto cheese sauce
Once you start making this cheese sauce it will come together quickly. I suggest having all your ingredients measured and ready to go. To make this cheese sauce, sauté your garlic and chopped bottoms from your spring onion in butter on the stove. I like to use a deep skillet (or cast iron skillet) to make my sauce because the heat is more evenly distributed.
This is similar to a traditional white sauce, only super cheesy and tasty. It makes the ultimate mac & cheese.
Next add your cream cheese, mozzarella cheese, and cheddar cheese to the butter mixture in the pan. Mix it together until the cheese starts softening and melting. Then slowly stir in the cream and broth.
Stirring the liquids in as the cheese melts will keep the cheese from scalding, but also keep the ingredients from separating or becoming grainy later. If the sauce becomes too thick you can add 1 or 2 tablespoons of heavy cream.
Continue to stir the cheese sauce, be sure to scrape the bottom of the pan, until all the cream cheese melts and you have a nice and smooth sauce. You may see some small lumps, but that is just the garlic and onions. Once the sauce is done, toss your steamed cauliflower in the sauce. Then, transfer to a baking dish to assemble your keto pulled pork mac and cheese.
Recipe FAQs
This amazing dinner recipe is fairly simple, but there are also plenty of opportunities to make it your own. Here are some tips and tricks to help you out!
How do I steam cauliflower?
There are 3 ways to steam cauliflower florets (both fresh and frozen). The easiest way is to place the cauliflower in a microwave safe bowl. Add a few large spoonful's of water to the bowl, cover and microwave for 5-6 minutes until the cauliflower is tender but not falling apart.
If you want to steam your cauliflower on the stove, you can use a steamer and boil for 5-8 minutes. If you do not have a steamer you can use a large pan by adding about 1/4 cup hot water to the cauliflower in the pan. Then cover and on low heat (or low simmer) on the stove for 5-8 minutes or until tender.
Do I have to add BBQ sauce?
No. If you don't like BBQ sauce, or you haven't made my homemade tangy keto BBQ sauce yet, or just ran out, you can skip the sauce altogether.
Trust me, there is plenty of flavor in my Keto Pulled Pork! While BBQ sauce is a nice touch, you won't miss out if you don't have any.
How many carbs are there per serving?
Regular Mac'n'Cheese has cooked elbow macaroni (macaroni noodles), often brown sugar, breadcrumbs, flour and other nasties in a store bought cheese sauce. This recipe has simple ingredients that you can find at any regular grocery store. One brand has 48 grams of net carbs per serving! This keto pork recipe only has 6.5g net carbs.
Nutritional values from cronometer.com
How can you reduce the carbs even further?
The majority of the carbs in this meal (5.5g net carbs of each serving) comes from the cauliflower used in place of cooked pasta. So a great option is to reduce the carbs in this meal is to serve yourself a smaller portion of cauliflower.
You can also omit the cauliflower completely and make keto carnivore pulled pork 'n' cheese! Just pour the gooey mac cheese sauce over your pulled pork. Add less tangy barbecue sauce to make it even lower in carbs too.
If you don't use bbq sauce, you may wish to use seasonings such as black pepper and additional salt. And ground mustard to the cheese sauce is a delicious extra.
How do I make mac and cheese ahead of time?
Making this mac and cheese ahead of time is easy! To prepare in advance prep your keto pulled pork mac and cheese following the directions below. However, instead of baking the mac and cheese in the oven after covering it with foil, place it in the refrigerator for up to 2-3 days.
When you are ready to bake your mac and cheese just place it in the oven and bake at 180C/350F for 30-40 minutes. If you want to reduce your bake time, you can let the mac and cheese come to room temperature on the counter before baking, then bake according to the directions below. Enjoy!
Do I have to use the oven?
No, you don't need an oven to cook this delicious recipe. You can make the pulled mac and cheese in a heatproof dish in a covered barbecue to melt the cheese. It's always nicer to have crispy melted cheese, and crispy bits of pork, but when it's hot outside in grilling season, ain't nobody got time to cook anything in the oven
Alternatively, you can even serve the recipe deconstructed style. Simply layer the cooker cauliflower, cheat's cheese sauce and pulled pork in a bowl, then sprinkle shredded cheese on top and a drizzle of bbq sauce.
How to store mac and cheese?
You can store cooked mac'n'cheese covered in the fridge for up to 3 day. Or in the freezer (in an airtight container) for up to 2 months.
My teenage son LOVES leftovers the next day, so he would reheat a portion for himself in the microwave, gives it a 3-minute rest so it doesn't burn his mouth, then squeeze any remaining bbq sauce over the bowl.
More recipes you may like: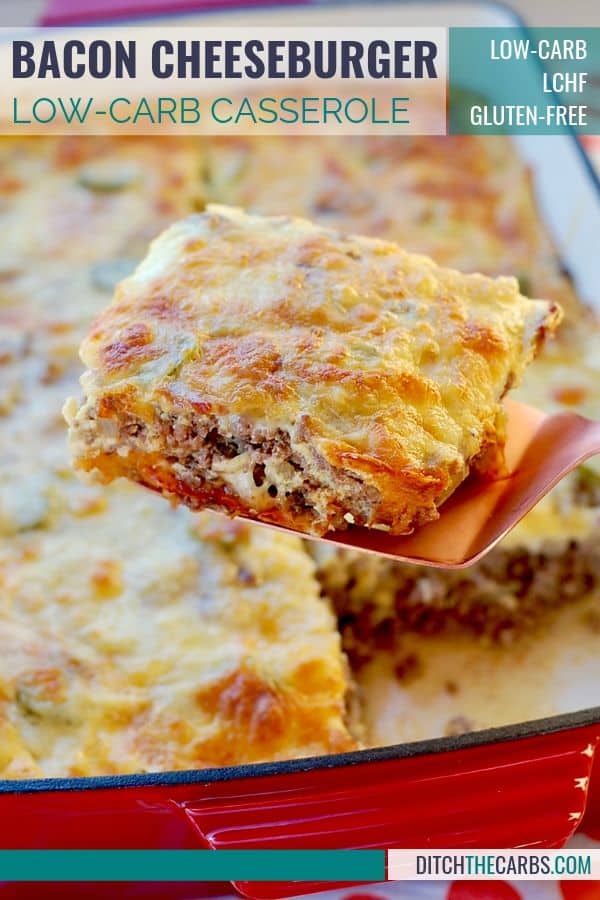 Best keto side dishes to serve with pork
Almost any side dish will taste delicious with pork. Pork is generally complemented best with a slightly sweet side dish or one with bold flavors.
Here are some of my favorite keto pork side dishes.
Keto Pulled Pork Mac and Cheese Recipe
Keto Pulled Pork Mac and Cheese combines all your favorite comfort foods into one with a healthier twist!
Print
Pin
Rate
Want to lose weight and get healthy for life—without dieting, drugs, or making yourself miserable?
We can help! Tell me how!
Ingredients
1

lb

cauliflower

steamed

1

tbsp

butter

2

spring onion/scallion

sliced with bottoms and tops separated

1

tsp

garlic minced

6

oz

cream cheese

cut into cubes for easy melting

½

cup

pre-shredded/grated mozzarella

1

cup

shredded/grated cheese

¼

cup

heavy whipping cream

¼

cup

chicken stock or broth

+/- salt and pepper

1

lb

Keto Pulled Pork

4

tbsp

Keto BBQ Sauce

optional
Instructions
Steam your cauliflower until it is just tender and drain any excess liquid. You can use fresh cauliflower or frozen cauliflower. Set aside until ready to use.

Next, melt the butter in a skillet on medium-high heat in a large pot. When the butter is melted saute the bottoms from your spring onions and garlic in the butter for 1-2 minutes until fragrant.

Add the cream cheese, mozzarella cheese, and ¾ of the cheddar cheese to the skillet. Mix until the cheese starts melting, but not boiling. Then slowly mix in the heavy cream and chicken broth. Continue to mix the cheese sauce a few more minutes until you have a smooth, thick, and creamy sauce.

Add the cauliflower to the sauce and toss until the cauliflower is completely coated. Pour the contents of the pot into a casserole pan and spread out.

Top your keto mac and cheese with your leftover pulled pork and the remaining cheddar cheese. Cover the top of the casserole pan with foil. Place your casserole pan in the oven on the top rack. Bake at 180°C/350°F for 20 minutes. Remove foil halfway through baking to brown the top. Remove from the oven, drizzle the top of your mac and cheese with the Keto BBQ Sauce. Garnish with tops from spring onions and serve!
Notes
This recipe is perfect for using leftover Keto Pulled Pork!
I added some homemade Keto BBQ Sauce to the top for garnish and added flavor. The BBQ sauce is completely optional in this recipe, so if you haven't made it yet feel free to leave the BBQ sauce off.
Serves 4 as a meal, and 8-10 as a side dish.
Nutrition
Serving:
1
serve (seves 4)
Calories:
603.7
kcal
Carbohydrates:
9.5
g
Protein:
40.7
g
Fat:
45.1
g
Sodium:
612
mg
Potassium:
866.9
mg
Fiber:
3
g
Sugar:
4.1
g
Vitamin A:
1380.2
IU
Vitamin C:
57.6
mg
Calcium:
381.2
mg
Iron:
2
mg
Get our FREE guide to finally fix your metabolism!
Losing weight & getting healthy is never easy, but lately you might feel like it's suddenly become impossible.
Our Flip the Switch guide will help you clearly understand what's been going on, as well as exactly what you can do to get your metabolism working again so that you can look and feel your best—it's easier and more simple than you think!