Nothing is as homely and comforting as Creamy Cauliflower Bacon Mac And Cheese. It's your regular mac and cheese but it's been pimped with bacon and cauliflower.
The easy healthy recipe is sugar-free, gluten-free, grain-free and low-carb.
This is the perfect side dish for chicken, beef, and pork recipes. It can also be served as a main dish by itself. It's low in carbs, high in protein, and is baked in a delicious healthy creamy sauce.
What is cauliflower mac and cheese?
Regular macaroni and cheese recipes are high carb, and low in flavor BUT they are comfort food that many readers have asked me to replicate in a healthy low-carb version.
Are you ready to create the ultimate 12-month blueprint for reaching your health & weight loss goals this coming year?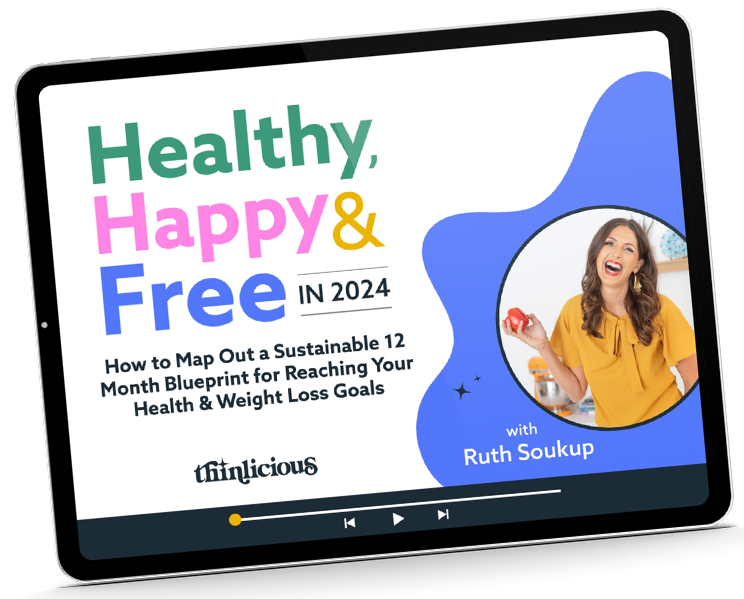 Our free on-demand video training will walk you through how to make 2024 THE year you set health goals…and keep them.
Mac and cheese generally contain macaroni, flour, butter, and cheese. And as for those pre-made dehydrated mac and cheese packets, promise me never to buy those ever again. They are filled with inflammatory seed oils, wheat, pasta, flour, preservatives, flavors, colors, additives, chemicals …. which is a recipe for disaster and certainly not fit for growing children.
Macaroni is a high-carb pasta that makes up the bulk of the mac and cheese recipe, so what do you substitute macaroni with? The answer is always cauliflower of course.
Further reading: Are you a cauliflower ninja?
How many carbs are in regular pasta?
If you are new here, you may not be aware of just how many carbs are in everyday foods such as pasta, rice, and bread.
This is a great infographic to look at. There are 7 handy charts showing you how carbs affect your blood sugars. You will be amazed at cornflakes, apple juice and shredded wheat. Just to name a few.
How many carbs are in traditional mac and cheese?
1 cup cooked macaroni = 31g total – 1.8g fibre = 29.2g net carbs
1 cup cooked cauliflower = 4.1g total – 2.3g fibre = 1.8g net carbs
Not only is cauliflower a lower carb option, but it is a healthier option because in just 1 cup cooked cauliflower it also contains Vit A 0.3%, Vit B6 10%, Vit c 77%, calcium 2.2%, iron 2.4%, magnesium 4%.
Variations
Now you know why we love cauliflower so much, how do you flavor it so the whole family can enjoy a healthy dinner together? Bacon is the answer (it's always the answer).
The creamy bacon mac and cheese has a cheats cheese sauce and cooked bacon to really give this healthy mac and cheese a flavor kick, But why not add a pinch of chili too?
It's a very adaptable recipe.
Storage
How To Freeze Cauliflower Mac And Cheese
If you love batch cooking (and who doesn't love cooking once but serving 2 or 3 times?) then you will love cauliflower mac and cheese because it is a dream to freeze.
Simply wait until the mac and cheese have cooled, then place the leftovers into airtight containers and freeze for up to 2 months.
How To Defrost Cauliflower Mac And Cheese
Place the airtight container on the countertop or in the refrigerator until the mac and cheese have defrosted in the center.
For best results, the mac and cheese should be reheated in the oven, so any moisture can evaporate and the cheese can remain crispy.
Alternatively, you may choose to reheat the creamy cauliflower bacon mac and cheese in the microwave.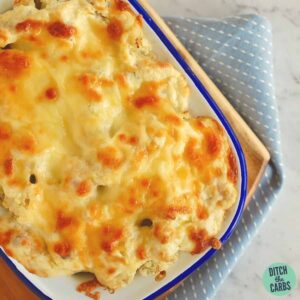 Creamy Cauliflower Bacon Mac And Cheese Recipe
This is THE BEST recipe for easy Creamy Cauliflower Bacon Mac And Cheese – print it off and keep this one!
Print
Pin
Rate
Want to lose weight and get healthy for life—without dieting, drugs, or making yourself miserable?
We can help! Tell me how!
Equipment
Mixing bowls

Casserole Dish

Saucepan
Ingredients
500

g

cauliflower

cut into florets

2

slices

bacon

diced

2

spring onion/scallion

sliced

1

tsp

garlic minced

crushed

180

g

cream cheese

full fat

50

g

pre-shredded/grated mozzarella

60

ml

heavy whipping cream

+/- salt and pepper

to taste
Instructions
Steam the cauliflower until cooked but not too soft. Drain and let the steam escape.

In a saucepan, gently fry on LOW the garlic, bacon and spring onions in oil or butter.

Add the cream cheese and allow to soften and melt. Do not boil.

Add the mozzarella and cream. Heat on LOW and stir until it becomes and wonderful melted thickened sauce.

Add salt and pepper to taste.

Pour the drained cooked cauliflower into the baking dish. Pout the cheesy bacon sauce over the top. Sprinkle some additional cheese over the top if you like a crispy topping.

Bake at 180C/350F for 20 minutes until the sauce is cooked and golden.
Nutrition
Serving:
1
serves 4
Calories:
323
kcal
Carbohydrates:
10
g
Protein:
10
g
Fat:
28
g
Cholesterol:
-4
mg
Sodium:
340
mg
Potassium:
495
mg
Fiber:
3
g
Sugar:
4
g
Vitamin A:
969
IU
Vitamin C:
62
mg
Calcium:
149
mg
Iron:
1
mg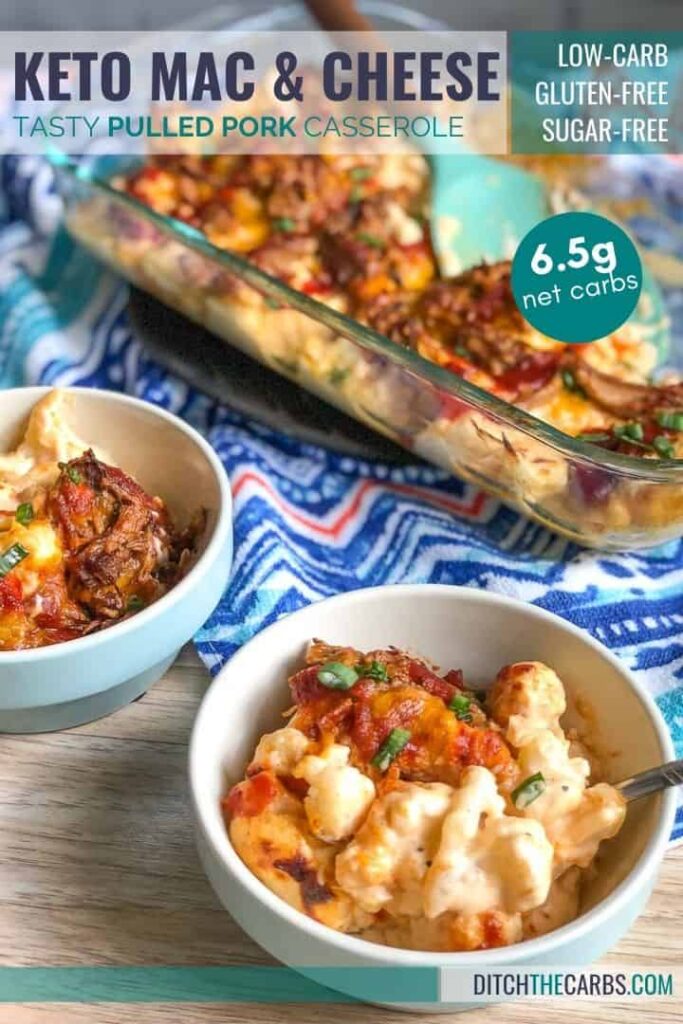 Get our FREE guide to finally fix your metabolism!
Losing weight & getting healthy is never easy, but lately you might feel like it's suddenly become impossible.
Our Flip the Switch guide will help you clearly understand what's been going on, as well as exactly what you can do to get your metabolism working again so that you can look and feel your best—it's easier and more simple than you think!