Coconut flour is fast becoming a staple in baked dishes, especially as the interest in low-carb diets continues to rise. It is completely gluten-free, rich in fibre and contains good fats that promote heart health.
Of course, using coconut flour for baking will take some getting used to, particularly if you are switching over from regular flour. However, with some helpful hints, you can master various tasty and healthy coconut flour recipes.
Below we explore the top mistakes to avoid when using coconut flour, how to bake with it properly, and a few tried and tested recipes to get you started.
What is Coconut Flour?
Coconut flour is a biproduct of the coconut milk-making process. After extracting the coconut milk and coconut oil from the coconut meat, the leftover pulp is collected and left to dry at low temperatures. Afterwards, this dehydrated and defatted dried coconut meat is finely ground into a powdery fine flour.
Are you ready to create the ultimate 12-month blueprint for reaching your health & weight loss goals this coming year?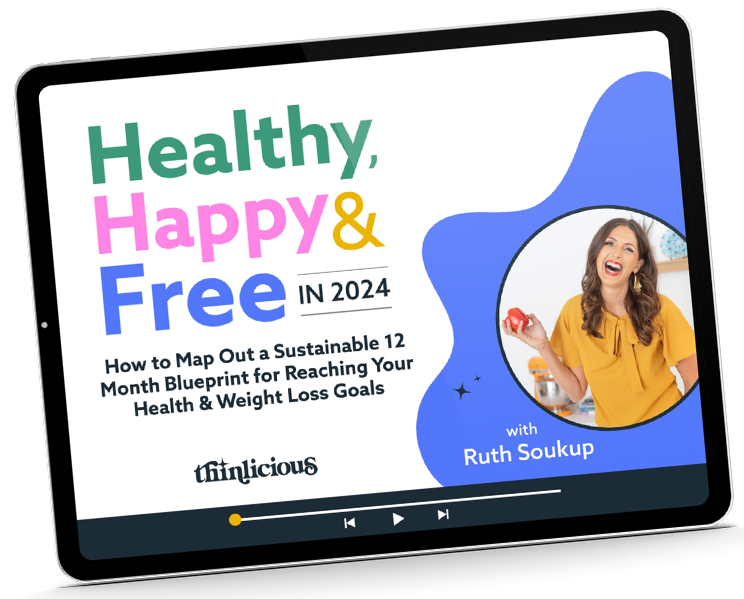 Our free on-demand video training will walk you through how to make 2024 THE year you set health goals…and keep them.
Similar to other flour, coconut flour has a soft texture, though with a unique and mild taste. It is also a good alternative to grain-based flours, or all purpose flour making it ideal for people who are sensitive or allergic to gluten.
Because of its low carbs and high protein and fibre content, using and baking with coconut flour is popular among people who follow diets such as the paleo diet, ketogenic and low-carb diet, GAPS, low glycemic index, grain-free diets, gluten-free diet and SCD diets.
If you are currently using alternative flours such as a grain-free flour, almond flour, almond meal, you may want to discover this new amazing low-carb flour too. It's cheaper, higher in fibre, higher in protein and perfect for your ketogenic diet.
Of course, when buying coconut flour, remember to check the nutrition label and make sure there are no fillers, flavourings, sugar, or any other additives that might compromise your specific diet.
Benefits of Coconut Flour?
Coconut flour has a number of benefits when compared to conventional grain flour. All values are per 1/2 cup coconut flour. And remember, you only use a fraction of coconut flour compared to white flour, all-purpose flour or other traditional baking flours.
Nutritional values from cronometer.com
This low carb flour has a

high fiber content

when compared to regular flour. A 1/2 cup serving provides you with a whopping 20 grams of fiber.

Coconut flour is high in protein with 8 grams of protein in a 1/2 cup serving flour.
Coconut flour is also much lower in net carbs than most other flours. Each half cup of coconut flour, there are only 12 grams of net carbs. This is a big difference from the all-purpose variety which has 73% net carbs!
Thanks to the combination of protein and fiber, coconut flour is quite filling, so you'll be less tempted to binge on any recipe you're baking.
Coconut flour is naturally gluten free, making it an easy option for those avoiding wheat.
Common Mistakes
Coconut flour boasts several health benefits, and you may be thinking of using it to replace traditional flours for your next batch of gluten-free baking. However, before you do, you should first be aware of the top three mistakes to avoid with this type of flour.
Here's what you need to know before you start baking gluten-free recipes using this type of flour.
1. Trying to swap coconut flour for a recipe that was not originally developed for coconut flour
You cannot just swap or substitute coconut flour for any other type including gluten-free flour, almond flour, etc.
Coconut flour behaves completely different from other types of flour such as wheat flour and almond flour. As such, your approach to cooking or baking with it will have to be different, too.
What to do instead
If you're just starting out with coconut flour, stick to recipes that have been developed for coconut flour. Don't take your favorite recipes and use coconut flour instead of wheat flour (or any other type of grain free flour!).
Coconut flour has completely different properties, and everything—from the quantity used, the number of eggs to include in the mix, and even the dry-to-liquid ratio—will be different. Trust me, your baked goods will not taste the same if you try to swap!
Coconut flour baking rules:
There is no direct rule that will calculate the amount of coconut flour instead of regular grain flours.
You will require only a small amount of flour when compared to a cup of wheat flour.
Coconut flour is incredibly absorbant and has a high fibre content. Recipes will need a lot of moisture. You'll neeed plenty of eggs, egg yolks, egg whites and other wet ingredients.
The amount of liquid required will depend on other dry ingredients used.
Coconut flour may have a slight gritty texture, so don't use in smooth recipes such as delicate pastries.
2. Not flavouring the coconut flour recipe enough
Recipes developed using coconut flour typically need more flavor. This is because the flour's taste, though mild, can still come through in the final product. Especially for those who are sensitive to that mild coconut flavor.
Some people don't mind, or can't taste it, but if you're not used to the taste, it could spoil the baking results for you.
How to Fix This
Thankfully this mistake is easy to fix! Just throw in more flavor when baking with coconut flour.
If you're making sweet recipes, such as shortbread, chocolate chip coconut flour cookies, coconut flour muffins or pie crust, use extra chocolate, cocoa powder or vanilla extract. You can also add additional low-carb sweetener to balance out the mild taste of the coconut flavor.
If you're making a savory recipe such as a quick bread or a cheesy loaf, you may wish to add additional salt, cheese, pepperoni or cheese (depending on the recipe used).
Be aware that coconut flour is highly absorbent, so you'll notice coconut flour recipes requires a lot of liquid and a lot of eggs, too!
Top tip: Always taste everything before popping it in the oven. The baking process will not change the taste of the dish, so make sure to get it right from the get-go.
3. Not understanding how coconut flour works
If you don't understand how coconut flour works (and how it differs from almond flour), it will be impossible to get the best results.
For instance, coconut flour is very high in dietary fiber, which makes it sensitive to moisture. This means it's imperative to learn how to store it properly.
If you live in a humid climate, your flour may absorb moisture from the air, and therefore not be able to absorb as much liquid from a recipe. So always store in an airtight container.
What to do instead
No matter what the recipe calls for, your mixture may end up a little drier or a little wetter than expected.
The best way to fix this is to add a little coconut flour at a time if your mixture is too wet. If however, your mixture is too dry, then you'll need to add an extra eg or an extra tablespoon of your wet ingredients.
One brand of coconut flour will differ from the other. Even one bag of coconut flour will vary from another. Find a brand that you like and stick with it.
Follow the storage instructions properly and take the time to familiarise yourself with how it works, how many grams to measure, how much liquid to use, etc.
Best Recipes to Get Started
1. Coconut Flour Raspberry Fingers
This is the perfect low-carb recipe for a raspberry flavoured sponge cake. It is light, tasty, and, best of all, gluten-free. Use it to complement cakes and desserts or pack it in your kids' lunchboxes so they're eating healthy even when in school.
Prep Time: 10 Minutes
Cook Time: 20 Minutes

2. Coconut Flour Mini Cheese Loaves
Whether for breakfast or as a midday snack, these cheesy coconut flour mini loaves are simply divine and are easy to make, too. Serve warm with a little melted butter on the side, and you're good to go!
Prep Time: 10 minutes
Cook Time: 15 minutes
3. Coconut Flour Chocolate Chip Cookies
Chocolate chip cookies are a classic, but using coconut flour in this recipe makes for a delightful twist. The best part? These are low-carb, low-sugar, and low-fat cookies that will pair perfectly with your favourite beverage.
Prep Time: 5 minutes
Cook Time: 10 minutes
4. Coconut Flour Zucchini Bread
This extremely simple recipe will have you munching on delicious low-carb zucchini bread in no time. It's also versatile, so you can easily use the same ingredients to make low-carb zucchini muffins or cupcakes.
Prep Time: 10 minutes
Cook Time: 40 minutes
5. Coconut Flour Tortilla
Tortilla wraps are incredibly adaptable, and with the right filling, you can enjoy them at breakfast, lunch, or dinner. They're low-carb, low-sugar wraps, so you don't have to feel guilty if you find yourself reaching for more.
Prep Time: 5 minutes
Cook Time: 5 minutes
Bonus: 17 Keto-Friendly Coconut Recipes
Want even more recipes? Check out this list of 17 amazing keto coconut flour recipes!
Conclusion
Using coconut flour doesn't have to be a complicated process. It might take a while to perfect your technique and hit the right measurements. But, soon enough, you'll be mastering various coconut flour recipes and treating your family to low-carb, gluten-free dishes.
Have a favorite recipe? Leave it in the comments below so I can give it a try!
Subscribe now for more helpful information or visit our low-carb shop to get your specialized cookbooks and meal plans.
Get our FREE guide to finally fix your metabolism!
Losing weight & getting healthy is never easy, but lately you might feel like it's suddenly become impossible.
Our Flip the Switch guide will help you clearly understand what's been going on, as well as exactly what you can do to get your metabolism working again so that you can look and feel your best—it's easier and more simple than you think!