Are you wanting to learn how to start low-carb kids? – and how to reduce your kid's sugar intake without a fight?
Today I have a free eBook for you and a podcast so you can learn how to make simple and slow changes.
[convertkit form=2151265]
How To Start Low-Carb Kids (Podcast Interview)
I was recently interviewed for the Keto Summit podcast – so grab a cup of coffee and listen to my low-carb kid's tips and tricks. Then look at all the resources below to help you start.
Is keto safe for kids and how far should you cut the processed carbs from their diet? It depends on a number of health factors.
Ready to lose weight and get healthy for life without dieting, drugs or making yourself miserable?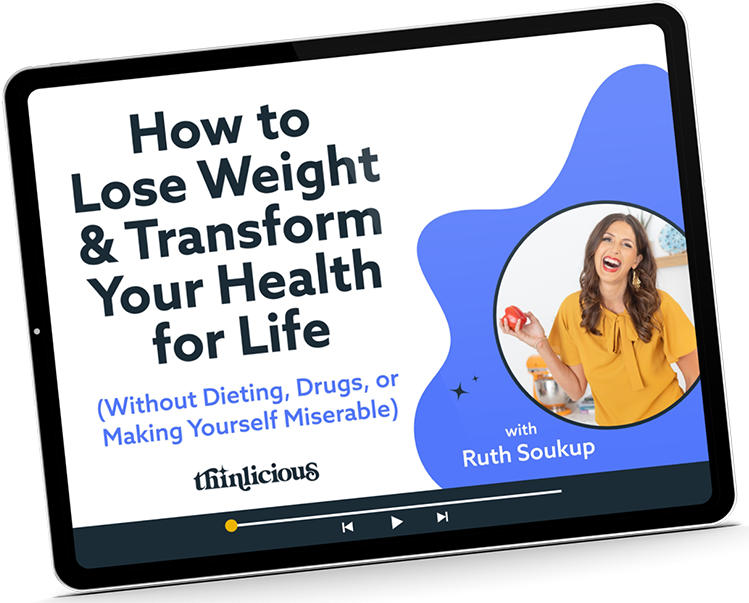 Our free on demand video training will help you understand why it's been so hard and what do to about it.
The importance of whole food nutrition in children's health and development cannot be stressed enough. All children will benefit from lowering their sugar and carbohydrate intake, especially from processed and junk foods.
How To Start Low-Carb Kids (even if they're picky eaters)
Every parent wants the best and healthiest future for their children but it can be hard to ditch the junk food and sugar from their daily diet.
And what if you have picky eaters who won't eat their veggies? Where do you even start?
1: Why raise low-carb kids?
It has been reported that children eat as much sugar by the time they are just 8 years old than adults only 100 years ago, consumed in their entire lifetime.
All children benefit from ditching junk food and lowering their sugar, ultra-processed carbs, and wheat intake.
My children are low-carb kids, not NO-carb kids. I emphasise their meals to be from whole food sources that are naturally lower in carbs from nutrient-dense sources. When you base your children's meals on whole real food, they almost become low-carb by default.
You don't need to be so strict with children's dietary carb intake, if they are in a healthy weight range, as they are generally more insulin sensitive than adults are, so their body can deal with sugars and nutrient-dense carbs more efficiently.
Overweight children should be controlled quite tightly. Studies have shown that children eating a "low carb high fat' diet, lose more weight and keep it off far better than those on a 'calorie-restricted low-fat diet'.
Read more here – Ultimate Guide To Low-Carb Kids
2: Top myths about low-carb kids
I am sure you have been told (or thought) that kids need carbs to bulk up their meals, need carbs to help them think and need carbs for energy. Well just take a look at the myth-busting chart and article that will bust every myth you have ever heard.
If you are new here, every parent needs to read the Top 10 Low-Carb Kids Myths.
[convertkit form=2151265]
3: How to start low-carb kids (stepwise method)
As discussed in the podcast, I like to use my stepwise method to reduce sugar and processed carbs from kids.
You want your home to be a happy one, so do it gradually and be kind to yourself. Give yourself grace and allow it to happen slowly.
Start by cutting out the worst offending items and the highest sources of sugar (number 1), then when you are ready, move on to number 2 and so on.
All sugar-sweetened beverages – fizzy drinks, fruit juice, flavored milk, and energy drinks. For most people, drinking sugar-sweetened beverages is the number one source of sugar in their diet. Begin by diluting juice, more and more each time, until you eventually stop buying and serving juice or sugary drink at all.
Sweets, confectionary, sugary treats – don't be fooled but the ones that market themselves as being made with real fruit juice and with cutesy cartoon characters. They are still little cubes of sugar but packed into an attractive sweet.
Baking, cakes, biscuits, pastries – all baking is an unhealthy combination of processed high-carb, high-sugar, and high unhealthy fats. Learn to banish the beige.
Cereal and granola – These are nothing more than processed grains, high in sugar and fortified. It will make you have a sugar crash later in the morning, no wonder kids crash at 10 am at school. Breakfast cereals are more akin to desserts these days rather than a hearty way to start the day.
Sugar and flour – People may say it is restrictive and you are giving up entire food groups, but what you are giving up is food products. It is only because flour and sugar are made into so many products that it appears to be restrictive. Even just 10 years ago, these products weren't available. Supermarkets looked very different from how they do now.
Read more about the stepwise approach.
4: How to encourage picky kids to eat vegetables
Read my 10-point plan to help your kids eat real food. Help set some guidelines at the dinner table … that actually work!
5: Favourite lc recipes (for kids)
There is absolutely NO deprivation when feeding low-carb kids. You can begin by making their favorite recipes, just healthy low-carb versions.
6: How to pack healthy lunch boxes
You'll need help and inspiration for making healthy lunch boxes every day. Take a look at my Low-Carb Lunchbox eBook
Are you confused about what to make for school lunches? Do you dread the morning lunch-box routine? Would you like simple ideas to pack healthy lunch-box and snack ideas?
This isn't about doing more, it's about doing things DIFFERENTLY!!
"Low-Carb Lunches" is perfect for those who just want to cut back on junk. We focus on low-carb foods from nutrient-dense sources such as vegetables, nuts, seeds, and low-sugar fruit.
All my recipes have no added sugars, are grain-free, gluten-free, and low-carb. I use basic ingredients and the recipes are perfect for beginners.
7: How To Start Low-Carb Kids – the lunch boxes I pack every day
Come and see what I pack. Join my FREE – Low-Carb Lunch Club and my closed group – Low-Carb Lunch Box hacks. Come and join in the fun. I'll see you there.
[convertkit form=2151265]
Low-carb kids resources
Infographics and printables to help planning lunch boxes easier.
Low Carb Kids 1 – tips and tricks
Low Carb Kids 2 – a printable guide to get your kids involved. How to plan you lunchbox each day.
Low Carb Kids 3 – 2 weeks of school lunches and how to plan them.
Low Carb Kids 4 – how to make a low carb lunchbox, and more Low Carb lunchbox ideas
Low Carb Kids 5 – healthy sugar-free snacks for after school
FREE printable PDF Healthy Sugar-Free after-school snacks
Low Carb Kids 6 – an entire MONTH of low-carb lunch boxes
Low Carb Kids 7 – My guest post on Diet Dr, "How To Raise Children On Real Low Carb Food".
Low Carb Kids 8 – How to help your child eat real food – with an action plan.
Get our FREE guide to finally fix your metabolism!
Losing weight & getting healthy is never easy, but lately you might feel like it's suddenly become impossible.
Our Flip the Switch guide will help you clearly understand what's been going on, as well as exactly what you can do to get your metabolism working again so that you can look and feel your best—it's easier and more simple than you think!