Incredibly fast 15-minute dinner recipe for easy healthy keto curry bowl with spinach and coconut cream.
If you want new ground beef recipes for your weekly meal plan, this one-pan dinner is the perfect mid-week healthy family curry night.
An easy healthy family meal. And keep reading to find my trick to amazing cauliflower rice … that even your kids will eat!
Is curry keto?
Curry is keto as long as you avoid the high-carb side dishes such as rice, naan bread, and samosas. It's easy to avoid any unwanted carbs by choosing a curry that is made with a savoury sauce, not a sweet sauce with added sugars.
Ready to lose weight and get healthy for life without dieting, drugs or making yourself miserable?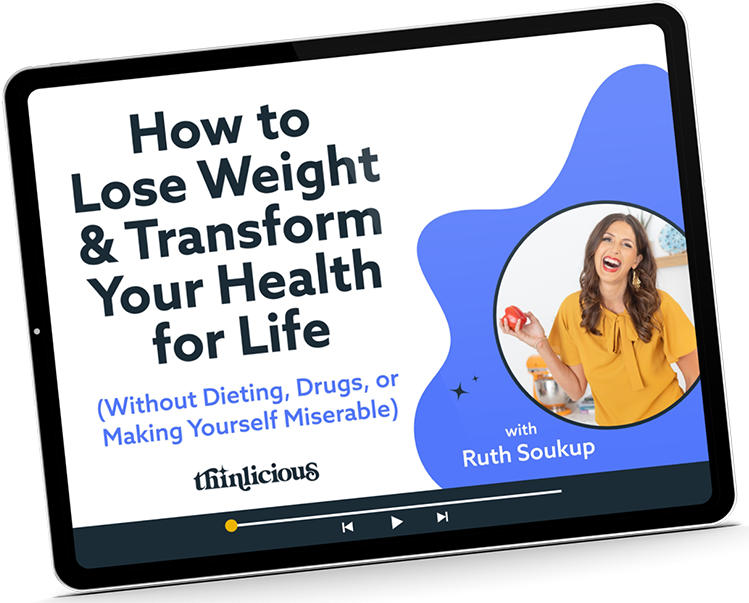 Our free on demand video training will help you understand why it's been so hard and what do to about it.
A dry curry, such as a tandoori curry, is also a naturally low-carb recipe. Then there are Malaysian curries such as beef rendang, and chicken curry with pumpkin. All healthy curry dishes that for into your low-carb diet or keto diet.
Ground beef nutrition
Ground beef is a versatile meat and is a source of complete protein.
The amount of protein and fat in ground beef will be dictated by which variety of ground beef you buy. The higher the fat content, the lower the protein.
| | | | | |
| --- | --- | --- | --- | --- |
| Per 100g (3.5oz) | Carbs | Protein | Fat | Calories |
| Ground beef 70% lean | 0 | 14.4g | 30g | 332 |
| Ground beef 80% lean | 0 | 17.2g | 20g | 254 |
| Ground beef 90% lean | 0 | 20.0g | 10g | 176 |
| Ground beef 95% lean | 0 | 21.4g | 5g | 137 |
Ground beef nutrition per 100g/3.5oz serving
Nutritional values from cronometer.com
Ingredients & variations
All quantities are in the recipe card below.
If you want new dinner ideas and you've got ground beef sitting in your fridge and a bag of spinach in your freezer, you've probably got everything you need to make a beef curry bowl.
Ground beef – any level of fat will do in this curry recipe. The higher the fat, the more juicy curry sauce the recipe will create. The leaner the meat, the more filling and higher protein the curry will be.
Spinach – you can use fresh chopped spinach, or defrosted frozen spinach. You can even use other leafy greens such as kale and silverbeet/swiss chard.
Onion – sliced white onion, brown onion or red onions all work. To reduce the carbs further, you can use dried onion flakes.
Garlic – fresh crushed garlic is best but garlic flakes can also be used.
Curry powder – your favourite curry powder mix, curry paste but check nutrition labels to make sure there are no added sugars or processed unhealthy seed oils. You can also use spices such as chili powder, garam masala and turmeric.
Coconut cream – use full fat coconut cream to make the curry sauce. If you only have coconut milk, keep it in the fridge for at least 2 hours, then open the can and scoop out the coconut cream that has settled on the top.
Season with salt and pepper before serving. Garnish with coconut cream.
What to serve with a keto curry
The best side dish to serve with beef curry has to be cauliflower rice, keto roti flatbread, or garlic keto naan bread. You can make it plain or curried cauliflower rice is a nice change. Even the plain rice isn't so plain, I always add coconut cream and plenty of salt.
So many of you now use my coconut cauliflower rice recipe and told me it's a game-changer! No more soggy cauliflower rice. No more stinky cauliflower rice and you're kids will actually eat it! Yay!
However, because this is a one-bowl dish, you don't need any side dishes. The keto curry is bulked up with spinach which is a great keto vegetable to bulk up meals.
More keto curry recipes
I love using ground/minced beef in keto dinner recipes, but it can soon become boring and I end up using a number of pans for the side veggies. So as a quick emergency keto dinner, a quick ground beef curry is superb! And the fact that it all cooks in one pan – genius!
But sometimes you might want a curry cooked in the Instant Pot or slow-cooker (so I can put the curry on in the morning and it is ready when I come home).
All are simple keto one-dish dinners.
More keto curry recipes
Get our FREE guide to finally fix your metabolism!
Losing weight & getting healthy is never easy, but lately you might feel like it's suddenly become impossible.
Our Flip the Switch guide will help you clearly understand what's been going on, as well as exactly what you can do to get your metabolism working again so that you can look and feel your best—it's easier and more simple than you think!