61 Low-carb freezer recipes will help you keep your healthy lifestyle on track even in case of an emergency. These recipes can be enjoyed by the entire family — pick several and make your favourites!
All the recipes are nutritious AND low-carb to keep you in the best health you can be.
Best Low-Carb Freezer Recipes
If you need to prepare your freezer for an extended time without grocery store trips, you may be wondering if you have to give up your low-carb lifestyle.
Thankfully, the answer is no!
Ready to lose weight and get healthy for life without dieting, drugs or making yourself miserable?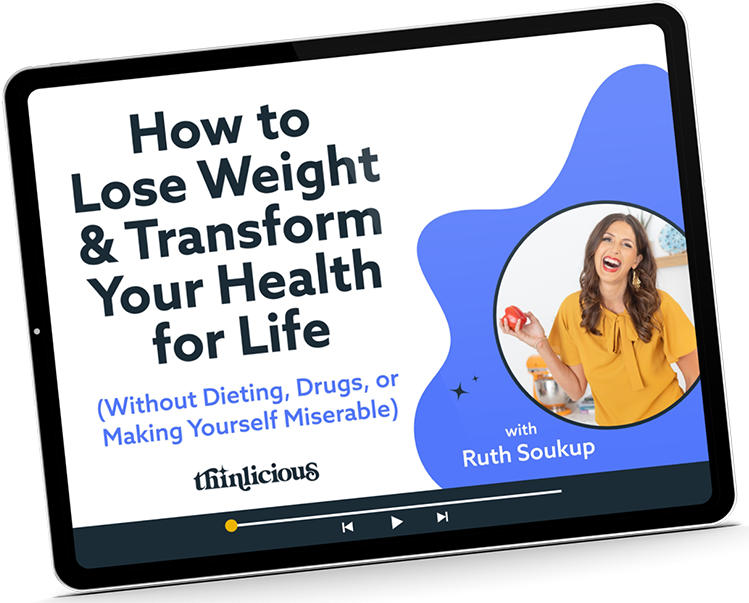 Our free on demand video training will help you understand why it's been so hard and what do to about it.
There are so many fantastic low-carb freezer recipes that you can quickly put together and enjoy for days (or weeks!) to come.
Get your FREE pantry printable Low-Carb And Keto Emergency Food Lists.
Here are 61 easy freezer meals you can make for breakfast, lunch, dinner, and any meal in between!
Breakfast Freezer Recipes
If you want to start your day out right, look no further than these low-carb freezer breakfasts! These breakfast recipes are full of good-for-you protein and healthy fats that will keep your blood sugar steady until lunch.
If you haven't heard of one before, a chaffle is a cheesy waffle made from cheese and egg. These gluten-free, low-carb fluffy waffles have an incredible chocolate flavour and no taste of cheese.
These healthy waffles are so tasty that no one will believe they are keto! Make a large batch and freeze them so you can enjoy a healthy waffle whenever the mood strikes you!
If you haven't tried almond flour pancakes before, you're in for a treat! Almond flour gives the pancakes a fluffy and slightly sweet flavour, not to mention plenty of protein and fibre.
Yes, you better believe it—you can freeze granola! Talk about a game-changer. This recipe is perfect for those who dislike the taste of coconut. I recommend making a double or triple batch and freezing in small containers.
If you've ever wanted to make your own low carb granola, this is the recipe to try! This is one of my longest posts because I go into exactly what's wrong with modern cereal, and how to make your own for a fraction of the cost and infinitely more flavour.
---
Dessert Freezer Recipes
Life's short, eat dessert first, right?
While most of us would frown at starting our day with dessert, these low carb freezer desserts are healthy enough to enjoy whenever you'd like.
Each of these healthy recipes are low in carbs and in sugar, so you won't experience that icky blood sugar spike that leaves us all feeling terrible.
Get your FREE pantry printable Low-Carb And Keto Emergency Food Lists.
It may sound odd, but trust me—an Instant Pot is your new bestie when it comes to making cheesecake! This particular recipe is one of my favourites. I love that lime flavour!
This mug cake is so fantastic that you'll hardly believe it's keto! A coconut flour base adds a touch of sweetness and flavour that pairs perfectly with the warm berries.
There are only 5 grams of net carbs in this cheesecake—you'll have to taste it to believe it! You can make it in a few large dishes and freeze several, or make them in smaller ramekins. Either way, everyone will love these!
Fat bombs are bite-sized treats made with high-fat, healthy ingredients. There are so many different ways you can make these, but this blueberry version is one of my favourites.
These little squares taste just like salted caramel! It took me forever to develop this recipe, but I finally cracked it thanks to golden sweetener. I highly recommend you make a big batch of these, hide them from everyone in the freezer, and enjoy them all to yourself.
This is definitely an awesome low-carb freezer dessert. This sugar-free coconut ice requires just 5 ingredients. It tastes like a yummy raspberry vanilla ice cream—minus all the sugar and carbs.
These remind me of those fudgsicle pops I used to eat as a kid. Unlike the store-bought version, however, these mocha popsicles have zero sugar and just 5 grams of carbs.
If I had to choose one of these low-carb freezer recipes for dessert, this might be the one. The combination of peanut butter and chocolate is out of this world, particularly when combined with a bit of sea salt!
This recipe has nearly a perfect five-star rating from all the reviews…and for good reason. These frozen fat bombs are simply luxurious while also being an excellent source of filling healthy fat. This is an excellent low carb freezer meal to keep on hand when you need a quick snack!
Bounty bars were a favourite of mine as a child, but they don't exactly fit within my healthy low-carb lifestyle now. Thankfully I was able to make this low-carb copycat version, and it's even better than I remember!
While others are feasting on Thin Mints, satisfy your cravings while keeping healthy with these chocolate mint truffles. Peppermint essence adds the perfect amount of freshness to this yummy low carb freezer dessert.
---
Low Carb Freezer Bread Recipes
This low-carb 3 seed bread was made for my readers in Australia and New Zeland—but that doesn't mean everyone else can't enjoy it too! It's absolutely perfect with melted butter and Vegemite or Marmite if you want to enjoy it as intended!
Get your FREE pantry printable Low-Carb And Keto Emergency Food Lists.
If you're new to the world of baking low carb freezer bread, this almond flour version is one of the easiest recipes you can make. It's incredibly versatile too.
I used to love cheesy garlic bread. I was so happy when I made this recipe and could bring it back into my life, minus the guilt. You'll definitely want to make extra and keep it in the freezer.
This is the recipe to reach for when you want a cracker with a crunch! This is made with a mozzarella dough, which you'll love if you haven't tried it before.
Breadsticks that can keep you in keto? Yup! There's no wonder that this is a popular low-carb freezer bread—it's always great to have breadsticks on hand!
---
Freezer Dinner Recipes
Does the dreaded "what's for dinner?" chorus make you want to hide in the bathroom or your cupboard under the stairs?
Get your FREE pantry printable Low-Carb And Keto Emergency Food Lists.
With low carb freezer dinners like these, however, answering that question will be a snap. If there's a meal that's worth making ahead of time, this is the one. I recommend tripling the recipe and enjoying one for dinner that night while stashing two in your freezer for dinners to come.
If you have a stash of ground beef, saute it up and start making some of these low-carb ground beef recipes. There's something for everyone here!
Prefer chicken? Here is a post with over 20 low-carb chicken dinners, each of which can easily be frozen and saved for later.
If you have a slow cooker or a pressure cooker, now's the time to get to know it! Either of these gadgets can serve as an essential tool in your low carb lifestyle.
This isn't your basic meatloaf recipe. First of all, it's made in the slow cooker, so it's a hands-off recipe. Secondly, this meatloaf is wrapped in bacon, so you can bet it's got an incredible flavour.
If you haven't tried Fat Head dough before, get ready to have your life changed! You can use this dough in so many different ways, but this low carb pizza is a personal favourite!
I've always been a fan of scotch eggs, but I enjoy them even more now that they are both keto and paleo.
In case you couldn't guess from the name, a "meatza" is a pizza that has meat for the base. Ground meat is rolled out thin, then baked until crispy and flavorful. It makes for an excellent low carb freezer meal!
This crustless pie is reminiscent of quiche, minus the carbs, of course. I like to make a batch of these in mini sizes as a freezer meal, that way I can pull a few at a time out to serve as needed.
These adorable meatloaf cupcakes are smothered in cheese, making them an instant hit. What your kids won't know is how many veggies are hidden inside each bite!
When you're looking for a low carb freezer meal, it doesn't get much more simple than meatballs! This is particularly true when you use the Instant Pot to make them.
This post has gone viral a few times—and for good reason! Not only does it sound fantastic (and it is!) but it's a surprisingly healthy dish thanks to loads of hidden veggies.
The grain-free pie crust that serves as the base is super simple to make with no rolling our required. This low carb dinner is a crowd-pleaser every time I make it.
Even those who said they aren't fans of fish have been converted by these salmon patties! Make a double batch and turn it into the perfect low carb freezer meal.
I used to make a chicken and leek pie before converting to a low-carb lifestyle. I'm so happy to say that this low carb version is even better than the original!
Not only will this post show you how to make the best whole chicken ever, but you'll also learn how to make bone broth too.
If you thought saying goodbye to carbs meant the end of enjoying chilli, I'm so glad to say you're wrong! This post will show you how to make a mouthwatering chilli casserole.
Bacon stuffed anything is always delicious, but it's particularly tasty in this low carb freezer meal meatball recipe.
I'm a huge tandoori chicken fan, but most of the store-made sauces have added sugars and preservatives. This version has no junk and is simple to make with only 3 ingredients!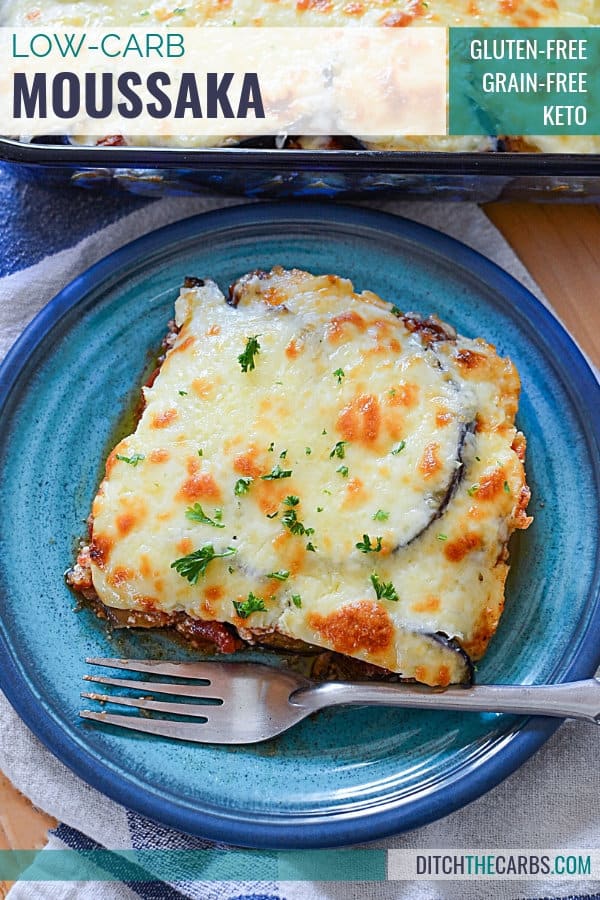 If you're an eggplant (aubergine) fan, you'll love this moussaka recipe! This is an easy one to turn into a low carb freezer meal too.
Yes, shepherds pie can be low carb! Rather than use potatoes, this recipe subs in a lovely mashed cauliflower.
These meatballs are both low carb and keto. Enjoy these as a dinner recipe or make these as an appetizer instead.
This one-pan dinner is made with seasoned cauliflower rice, spinach, and delicious coconut cream. This is a very easy dinner to throw together quickly, particularly if you make an extra batch and freeze them!
This low carb freezer meal is a simple dish to put together. You won't miss the beans in this dish thanks to all the extra flavour from the vegetables.
Meatloaf fans, rejoice! This Instant Pot recipe makes it easier than ever to make a keto dinner that everyone will love.
When ground/mincemeat is on sale, stock up. This two-ingredient bite mixes ground beef and pepperoni to create a flavorful, fat-fueled dinner.
The lamb kebabs are excellent, but what really takes this recipe above and beyond is the coconut curry dipping sauce.
Low Carb Lunches & Snacks to Freeze
Lunches and snacks can often blend together for me, or even be interchangeable with one another.
Get your FREE pantry printable Low-Carb And Keto Emergency Food Lists.
Particularly in a stressful situation where you are homebound more than normal, I recommend adding as many of these low-carb freezer recipes to your list.
You can always pull one out of the freezer, heat it up, and serve it with a side salad for a dinner that's practically effortless.
If you are looking for a sugar-free and gluten-free option that's easy to store in the freezer, this throw-it-in-your-blender recipe is right for you.
This healthy snack is prepared in a mini muffin pan and easily frozen for a savoury treat whenever you need it!
These mini breakfast cups are easy to bake and small enough to store in bulk. Plus, each bite is deliciously loaded with vegetables, cheese, and ham.
This low carb and gluten-free pastry dish can be made in less than an hour! Bonus points: it's easily defrosted for a fun breakfast on the run!
This almond flour-based dish will achieve all of your cheesy-bread dreams. There are four different ways to make this dough in the post, so choose your favourite and make extras to store in the freezer.
After trying this take on chocolate chip cookies, you'll have a new appreciation for gluten-free and sugar-free ingredients. Plus, dough always tastes better after being frozen, so make sure you have extra.
Lemon and blueberry flavours balance perfectly within these sweet gluten-free treats.
Low-Carb Side Dishes You Can Freeze
What's a good dish without sides?
I tend to love sides just as much (if not more!) than the main course, so I like to have 1-2 sides with each meal.
While the typical sides tend to be carb-laden and heavy, these yummy low-carb alternatives will give you all the variety with none of the carbs.
These much-healthier alternatives to your everyday carbs will open up a multitude of dinner ideas including almond-flour bread and mashed cauliflower 4-ways.
This is just as tasty as it sounds. Cooking this dish is well-worth all the time and energy when you need a yummy side dish to defrost in a few weeks.
Taking the easy road? Give this surprisingly delicious cauliflower dish all of you have for only 15 minutes and then it's ready to eat or freeze!
Make your own easy-to-freeze cream of mushroom soup without all of the processed ingredients.
This comforting soup will remind you of happy fall days (hello, pumpkin!) and won't leave you feeling overweight and tired.
One of my favourite low carb freezer meals! This cheesy dish will help your kids get even more vegetables in their diets, while also satisfying the need for a hearty side dish at a family meal.
This colourful and flavorful zucchini meal is a family favourite. Plus, it's super easy to freeze for a healthy snack that kids will love.
There you have it – over 61 desserts, dinners, snacks, sides, and more that can be easily frozen. Make sure to pin this post so you can easily find your favourite low-carb freezer recipes.
Get our FREE guide to finally fix your metabolism!
Losing weight & getting healthy is never easy, but lately you might feel like it's suddenly become impossible.
Our Flip the Switch guide will help you clearly understand what's been going on, as well as exactly what you can do to get your metabolism working again so that you can look and feel your best—it's easier and more simple than you think!