For most of us, it's impossible not to associate the holidays with food. Between the roast turkey, stuffing and pumpkin pie on Thanksgiving to all our favorite cookies and sweet treats to those can't-be-missed Peppermint Mochas and Eggnog Lattes at Starbucks, there's seemingly always another temptation waiting for you every time you turn around.
But for those of us trying to stick to a low-carb, ketogenic diet like the one we advocate for here at Thinlicious™, it can feel like you're missing out if you don't partake of all those amazing holiday goodies.
And while you might not think you have enough willpower to say no to all your favorite holiday indulgences throughout this most wonderful time of the year, the reality is that with a little planning and forethought, you can make it through the holidays without blowing your low-carb diet and starting the New Year off on the wrong foot.
What's at Stake
If you've been following a low-carb, ketogenic eating plan and have successfully lost any amount of weight this past year, then you are not just running the risk of gaining one or two pounds, you are running the risk of gaining it all back and then some. Essentially, you'll be starting over or possibly going backwards.
Ready to lose weight and get healthy for life without dieting, drugs or making yourself miserable?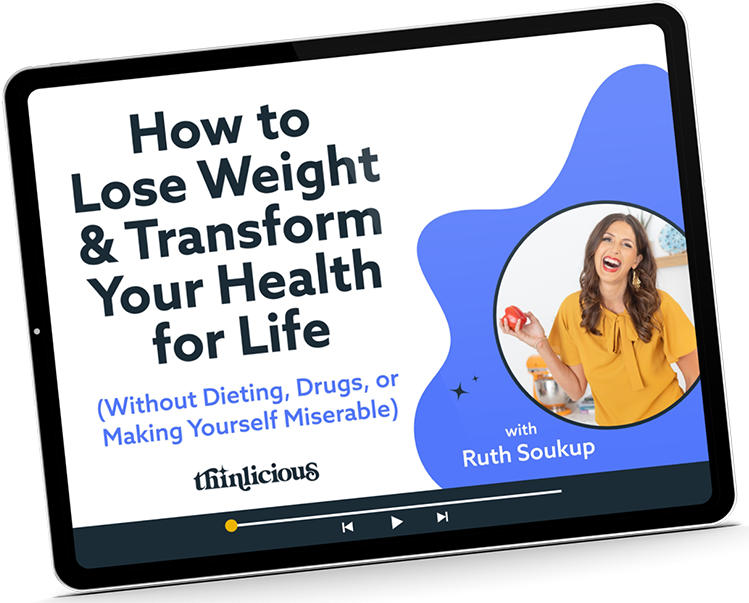 Our free on demand video training will help you understand why it's been so hard and what do to about it.
And while that will definitely be a huge bummer from a fitting-into-your-skinny-jeans perspective, that kind of a setback will also wreak havoc in other ways.
If you've been feeling better than ever since adopting a low-carb way of eating—more energetic, less bloated, fewer cravings, better sleep—then going off the rails during the holidays will likely have you feeling not-so-hot in more ways than one. You might find yourself struggling with fatigue, brain fog and sugar cravings, just to name a few.
Not only that, your mindset will likely take a huge hit too. After all, you finally found something that worked for you and helped you reach your health and weight loss goals, only to screw it all up during the holidays. No bueno.
How To Cut Carbs During The Holidays
But we're here to tell you that it doesn't have to be that way this year. Just because the holidays have traditionally been a time of overindulgence and poor eating choices for most people, doesn't mean that it has to be that way for you. At least not this year.
Here are 7 tips to help you avoid the holiday weight gain and enjoy all your favorite holiday foods without derailing your low-carb diet:
1. Make Tasty Low-Carb Recipes
One of the easiest ways to cut carbs and sugar is to ensure all (or at least most) of the food at the holiday meal is low carb, high protein and high fat.
So, instead of looking at the dinner and thinking about all the food you can't eat, fill up the table with tons of super-yummy food you can eat.
This is why we put together A Very Thinlicious Holiday. Inside this complete guide to thriving during the holidays, we shared both a Thanksgiving and Christmas dinner menu, along with full recipes and shopping lists!
Here is just a sampling of the many alluring recipes you'll find inside A Very Thinlicious Holiday:
Roast Turkey with Savory Gravy
Sausage Stuffing
Creamy Mashed Cauliflower
Pumpkin Cheesecake
Pecan Bars
Cran-Lemon Cocktail
Chocolate Rum Balls
We gotta warn you though—you better make enough of the recipes listed above (and not just for yourself). Once your family sees and smells the food you are cooking, they will want some for themselves!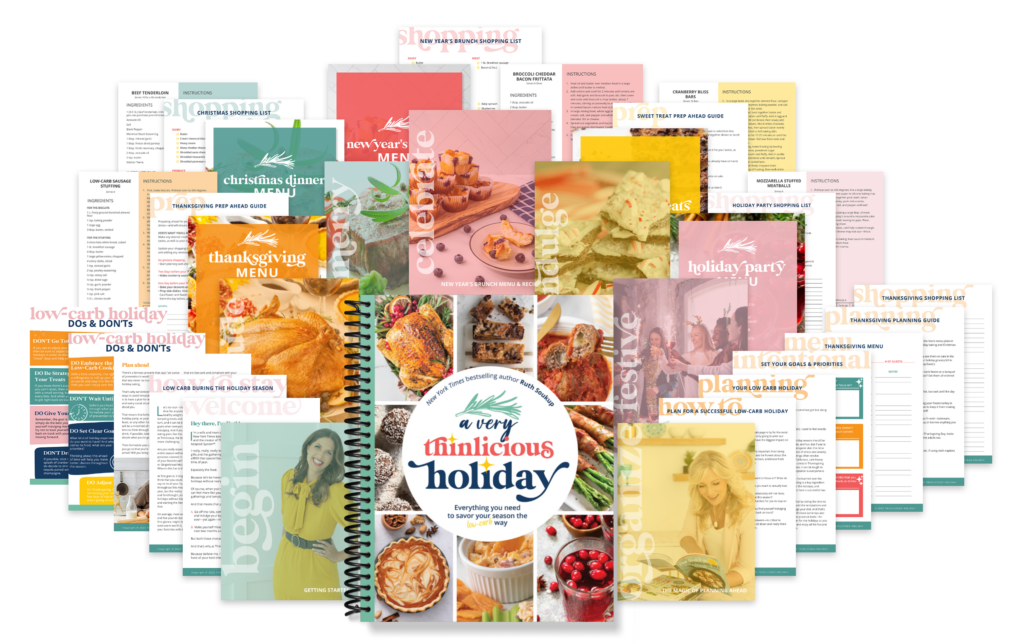 2. Load up on Protein and Healthy Fats
Another way to cut carbs and sugar during the holidays is to ensure you get enough protein and healthy fats in your diet. Protein and healthy fats are filling and will help you stay satisfied longer, so you won't be as tempted to reach for those sugary snacks.
Some high-protein, high-fat foods include:
Nuts and seeds
Smoked Salmon
Leafy greens
Eggs
Cheese
Smoked or Cured Meat
In fact, creating your own little holiday survival charcuterie board is a wonderful way to fill yourself up and turn down the candy or carby snacks that you'll see around you. Treat yourself to some full-flavored exotic cheese, or make a high-fat crab dip with homemade cheese crackers.
Thinlicious and the Thin Adapted System isn't about deprivation. It's about giving your body the fuel it needs in order to burn fat and provide your body with energy that lasts! The smartest food choices will make you feel energetic without feeling hungry.
3. Drink Lots of Water
Staying hydrated is key when cutting carbs and sugar. Drinking water will help you feel fuller and less likely to indulge in those sugary drinks or snacks.
Not to mention, water is essential for proper organ function, including your liver. And one of the main functions of your liver is to detoxify your body—which is important when you are cutting carbs and sugar.
So, drink up! Aim for at least 64 ounces of water per day.
If you're having trouble drinking enough water, use a fun app, carry cold water around with you or make a tasty lemon electrolyte drink that rehydrates you while tasting incredible.
4. Avoid Temptation
Thinlicious isn't about deprivation or feeling left out. We know it's possible to still go out to eat, attend parties and host get-togethers all while eating low-carb food.
Avoiding temptation doesn't mean staying home; it means knowing your food triggers and planning ahead so you know how to silence them.
If your friends are going out, look up the restaurant ahead of time. Know what you'll order before you get there. You'll feel confident and empowered.
Offer to bring your favorite low-carb dessert or snack to a party. Preparation is the enemy of temptation. You can't be tempted to eat something you don't want— especially when healthier options are out there.
5. Don't Deprive Yourself
If you're trying to cut carbs and sugar, it's important not to deprive yourself. If you deny yourself all of your favorite foods, you're more likely to overindulge when you finally give in.
This is one of the most important foundations of Thinlicious. We know it's possible to enjoy eating food and still lose weight.
What's your favorite food? There's a low-carb version out there that will fill you up and satiate those cravings. We are constantly adding our favorite low-carb recipes to our recipe index – some of the most popular indulgent recipes are: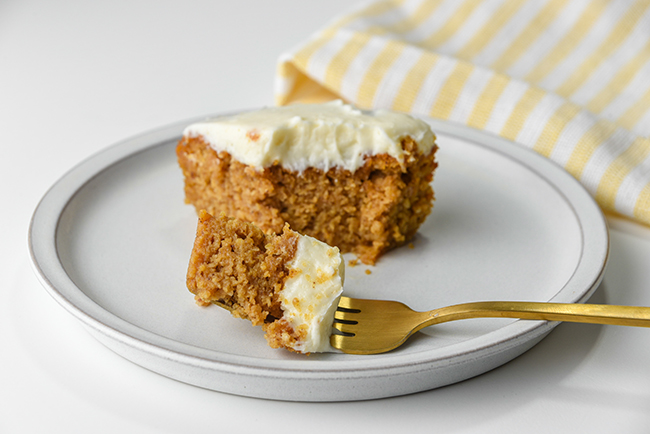 6. Surround Yourself With Support
Feeling like you're doing the low-carb thing alone can be so frustrating and discouraging. Talk to the people around you and create a support system. Whether that's your spouse, sister, best friend or co-worker, tell them why you're eating low carb and how much their support means to you.
Maybe even bring some people on this journey with you. Even if they aren't interested in losing weight, cutting carbs and sugar is so good for everyone's blood glucose levels and overall wellbeing.
Thinlicious has a supportive community that will cheer you on. Inside the Thinlicious Facebook group, we offer tips, advice and recipes and cheer each other on with every victory—no matter how large or small!
Low carb is an entire lifestyle shift, and it's so much more rewarding when you take this journey with other people.
7. Plan Clear Holiday Goals
Finally, write down exactly how you want your holidays to look and feel. Do you want to be surrounded by friends and family? Would you prefer a more intimate, chill holiday celebration?
Our eating habits are tied directly to our emotions. When we feel out of control and stressed out, we're more likely to cave to temptation and eat something that's high in sugar.
Be intentional about your holiday plans. If you want to go to lots of parties and see your family, plan ahead and bring food that fits with your lifestyle. If being too busy stresses you out, stand up for yourself and set aside time to relax. Don't be afraid to say "No"!
You might be surprised at how much easier it is for you to maintain your low-carb goals when you know what to expect for the holiday season ahead of you.
Get A Very Thinlicious Holiday
Don't reinvent the wheel and don't feel like you have to put in a ton of extra work to cut carbs during the holidays. Grab our helpful guide, A Very Thinlicious Holiday.
We put together a system that has everything you need to cut carbs and sugar during the holidays without starving or feeling left out. In this guide, you'll find :
• Low-Carb Holiday Do's and Don'ts
•How To Plan for a Successful Holiday Season…from Thanksgiving to New Year's
• Full Menus for Thanksgiving, Christmas Parties, Christmas Dinner and New Years's Brunch
• Prep Guide and Printable Shopping Lists
Get the guide now and make this holiday season your thinnest yet! You can do it, and we are here to support and help you every step of the way!
PIN FOR LATER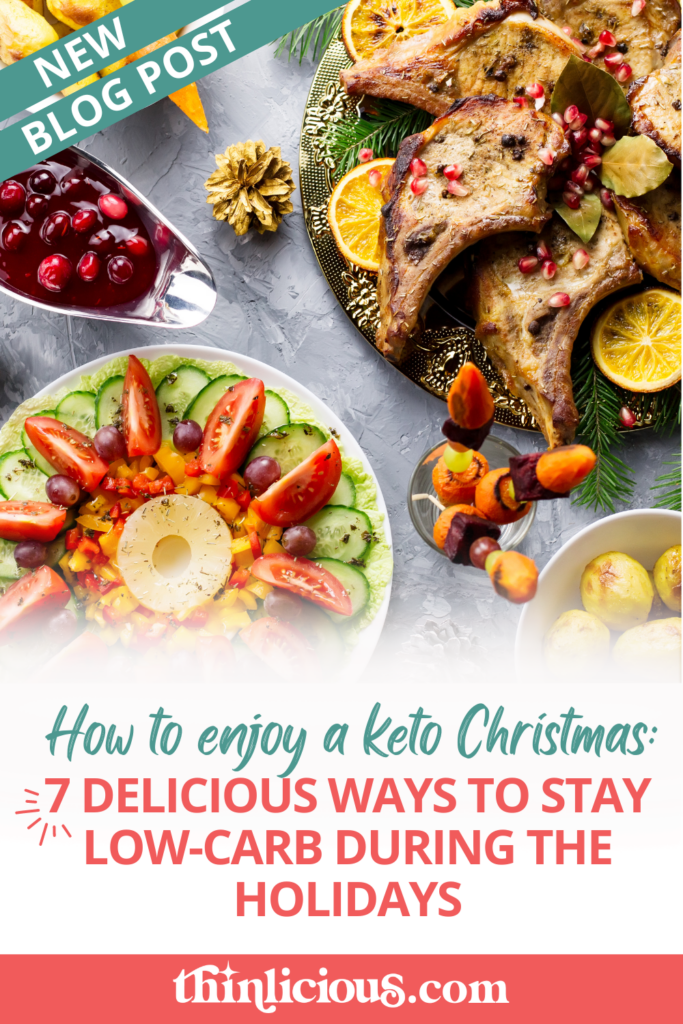 Get our FREE guide to finally fix your metabolism!
Losing weight & getting healthy is never easy, but lately you might feel like it's suddenly become impossible.
Our Flip the Switch guide will help you clearly understand what's been going on, as well as exactly what you can do to get your metabolism working again so that you can look and feel your best—it's easier and more simple than you think!