The best 19 Healthy Lunch Box Gadgets – having the essential healthy lunch box tools on hand, guarantees to help the mad-morning rush a little easier.
All these gadgets can be used for children and adults alike. We can't let the kids have all the fun, can we?
P.S.Scroll down and see no.19 – for that person who is impossible to buy for.
[convertkit form=2151265]
Ready to lose weight and get healthy for life without dieting, drugs or making yourself miserable?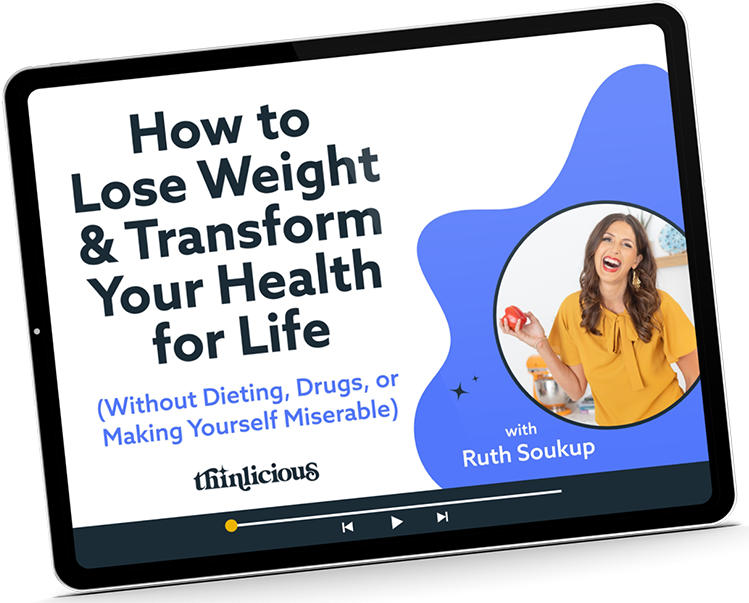 Our free on demand video training will help you understand why it's been so hard and what do to about it.
Why Pack A Healthy Lunch Box Each Day ??
By packing your own nutritious lunch, allows you to make a healthy, cheap, and tasty, meal, other than reaching for the vending machine, the school canteen/shop, or some junk food on the way home.
But it's hard, right? Pack food that will be eaten, arrive in one piece and don't spill through a school or work bag.
These healthy lunch box gadgets make packing lunch fun AND arrive in one piece. Which is your favourite gadget??
1: Bento Box – Metal
Metal bento boxes are the most indestructible of all the lunch boxes. They can be dropped and can be popped in the dishwasher to clean all those fiddly hard-to-find places that food hides.
They come with a choice of compartment layouts, and some even come with a carry bag.
The downside, however, is that they are not leakproof. Luckily some come with little containers, or you can easily use a range of your own leak-proof bottles for liquids, yoghurts, berries, etc.
Pros: Indestructible & dishwasher safe
Cons: Not leak proof
2: Bento Box – Plastic
Plastic bento boxes are the most common healthy lunch boxes, that parents tend to buy. They are superb for pre-schoolers and tiny wee hands.
I used these types of kids' lunch boxes when my children were 5-10 years old. Beyond that, they find them slightly childish and difficult to use.
Some brands are almost indestructible AND many are leakproof. Many are also dishwasher safe so a real time-saver to be able to throw it in the dishwasher at the end of a busy day.
The most expensive Bento lunch boxes tend to have a lid that forms a tight seal over each compartment, making sure your yoghurt can't mix with your boiled eggs and cubes of cheese. But these can be fiddly to clean unless they are dishwasher proof.
The cheaper ones have a selection of smaller containers that can be fitted inside, like a parenting puzzle. The downside is that there are lots of lids and containers that might not make their way home. On the flip side they are cheap and easily replaced.
Pros: Bento boxes make packing a healthy lunch, a piece of cake (excuse the pun). Lunch turns into a mini buffet, and you know how much you can accidentally eat at a buffet.
Cons: Fiddly and hard to clean. Choose one with a folded lid, or one with little containers (my preference).
3: Multi Compartment Lunch Box
These are my favourite type of lunch boxes. My children are 10, 13 and 16, and I find this type of lunch box suits them all.
One large lunch box is usually divided into 2, 3 or 4 areas. They are easy to clean, cheap to replace, and are quite adaptable to anything you want to pack.
Most of the photos you see of my own children lunch boxes, are in one of these containers.
They are inexpensive and each one lasts the school run about 6 months – 1 year, then I replace them and keep the little jars that come with them.
I have a drawer filled with those jars. They are incredibly handy (see below at number 6).
Pros: Easy to clean, cheap, adaptable.
Cons: All food needs wrapping or popping into a container.
4: Simple Lunch Box
This is the easiest, cheapest and most traditional lunch box. It is also the easiest to clean, by a loooooong shot.
You can wrap and place food inside, make a large salad or place lots off any containers exactly how YOU would like it.
Single lunch boxes come in plastic or metal. After our metal ones got bent out of shape, they were moved to the playroom, and became Lego storage boxes.
Pros: Large and easy to clean. You can fit anything you want into your healthy lunch box.
Cons: Everything has to be wrapped individually before it goes into the lunch box. Metal ones are bent easily.
5: Meal Prep and Portion Control
If you love meal prepping and batch processing, then these are the meal prep lunch boxes for you!!!
They come in packs of 21 (or more) and you can meal prep and lunch box prep once a week.
They are advertised as a complete meal in one box. These lunch boxes are an easy way for portion control (adults and children alike). Portion out your veggies, protein, berries, and nuts are easy in these. Each lunch box (or meal prep box) will help you prepare a filling and healthy meal AND save time.
I like these boxes to keep leftovers from dinner. You won't go back for seconds and you have dinner ready for the next day or more.
Pros: Cheap and can be used multiple times before throwing away. A wonderful way to make healthy nutritious lunch boxes all at once for the week ahead.
Cons: They are not sturdy and may not survive for more than a few packed lunches. But compared to a bought lunch, are still great value.
6: Mini Containers
I have a drawer absolutely groaning with these small mini snack containers. I must have these in every size and colour.
If you do nothing else, buy a heap of these because they are so darn useful for food, yoghurt, berries, nuts, and even batteries, buttons, paperclips, etc.
I use these to keep any leftover vegetables from dinner. Even if it is one Brussels sprout, one carrot stick, one piece of broccoli. Just throw it all in a little container, add some cheese, and you have something to pop straight in the lunch box tomorrow.
I also love to add frozen berries to these. They are leakproof, and by lunchtime, the berries are defrosted and ready to eat.
Mini containers are super handy to keep in your handbag for hungry toddlers and kiddies (and even husbands) while walking or doing errands.
Nothing is worse than being stuck in a shopping mall with hungry children wanting junk food. So always have a healthy stash of snacks, without ruining your handbag with these little beauties.
Pros: Perfect for little portions of nuts, berries, yoghurt and liquids. Leakproof.
Cons: Fiddly to wash. Might not come home in their school bag but be let in the school playground!
7: Drink Bottles
Ahhh, the plastic/metal/glass debate comes in here.
Each variety has its own pros and cons. Let's quickly run through them. I have them all, for various reasons.
Firstly, I must add, I only ever carry water in drink bottles. Juice is too high in sugar (and hopefully if you have been here for a while, you have given juice up long ago), milk cannot be cleaned properly, and both encourage bacterial growth and black magic fluffy stuff to grow in all the nooks and crevices of a drink bottle that no-one can ever seem to clean.
Plastic: Firstly, always ensure they are BPA free. You don't want all nasty chemicals leaching into your water. Plastic drink bottle are sturdy, will survive the occasional drop and are relatively cheap and easy to replace. Some come ready-insulated. Some with a sipper straw. Some with a flip-lid.
Metal: I love stainless steel drink bottles as they are safe and non-toxic, but can be easily dented when dropped.
Glass: Glass drink bottles are making a come back with trendy designs, but are a mother's worst nightmare. Broken glass in the school bag or briefcase.
Plastic fruit infuser: These are incredible. You fill the central cavity with slices of lemon, limes, ginger cucumber, cinnamon sticks etc and plain old tap water is transformed.
8: Silicone Popsicle Molds
Silicone popsicle molds can be filled with frozen smoothies and yoghurt to keep the lunch box cool until snack time, and are ready to slurp by lunch.
The silicone molds, in particular, can be used to hold nuts, cheese cubes, and berries too.
Why not make a big batch of the chocolate green smoothie, fill these little molds and pouches, freeze them all, and you have a steady supply of ready-made freezer blocks that can be eaten.
Pros: The perfect way to keep healthy lunch boxes cool until lunchtime AND their contents can be slurped away.
Cons: Can be fiddly to fill and freeze without spilling. Must be kept upright in the school bag.
9: Thermos Flasks
Thermos comes in a variety of sizes now. They are so incredibly useful to keep hot food hot, and cold food cold.
There are the traditional ones for your coffee, soup, and iced drinks, then there are the wide-mouthed ones for a hot meal such as keto bacon cheeseburger casserole.
If you don't have any facilities to heat food at work or school, these are a must. You can enjoy a lovely home-cooked healthy meal still hot and ready to eat.
Pros: Keeps food hot OR cold. Can be used for liquids or meals.
Cons: Make sure the exteriors are durable and easy to open for tiny hands.
10: Food Wraps
I have a variety of food wraps in my kitchen drawer, each for various reasons. They are superb to wrap and protect food items. It's also perfect for covering meals as they cook, to prevent them from drying out.
There is much controversy regarding the use of foil and plastic wrap on food items. I will leave the decision whether to use them or not, entirely up to you.
I personally use them, but occasionally, when I don't have any containers that are appropriate and food is never stored for more than a few hours using them.
I also try to avoid stored food in the fridge from touching the aluminium foil or cling film, to stop any possible chemical migration to the food.
I LOVE Ziploc bags. They can be reused a few times as long as you wash them and allow them to dry on the draining board overnight. I package food so my children think they are like everyone else, opening bags at lunch and snack time. This ONE little trick is so so handy.
Aluminium: I tend to use aluminium foil to wrap solid items such as cookies to protect them from rattling around in my children's lunch box. It's also perfect for covering meals as they cook, to prevent them from drying out.
Cling Wrap: I choose food grade cling film. It is useful for covering bowls of food in the fridge, veggies in a lunch box.
Baking Paper: Good old fashioned baking paper is brilliant to wrap baking, cakes, cookies etc.
Ziploc Bags: Perfect for making your kids feel like their buddies – opening packaged food at break time.
11: Sauce/Dipping Containers
No one likes a boring salad or boring veggies. So pimp your salad with a sauce or a dip.
Most kids I know, need a LOT of help to eat their veggies. You know what?? They'll gobble them down if they have a sauce or dip. If it takes a small pot of salsa, cream cheese, guacamole or their favourite mayonnaise to encourage them to eat their veggies, then go for it.
Pros: The perfect way to pimp a salad and veggies.
Cons: Test they are leakproof before you pack each day. No one wants to clear out a bag that has spilt mayonnaise or olive oil.
12: Insulated Lunch Bags
No one wants a warm and sweaty lunch box right?? And no one wants a cold cooked meal?
The answer is an insulated lunch box.
Insulated lunch boxes are the perfect way to keep lunch boxes cool in summer. They are perfect for picnics and long car journeys to keep you fuelled with healthy foods and snacks. Eating outside always taste better.
Pros: They keep food hot OR cold. They are superb for road trips.
Cons: You'll need a chiller block inside to keep the lunch cool. This may cause condensation inside the insulated lunch box.
13: Ice Packs
Ice packs have moved on since I was a child.
They come as blocks, slim designs, printed designs, flexible and even shaped varieties.
Ice packs help keep everything cool until lunchtime, and ready to eat.
My top tip is to also pack food that has been chilled in the fridge, or even freezer. This helps maintain that cold temperature for as long as possible.
14: Silicone Cupcake Cases
Muffin liners are perfect to place inside larger lunch boxes, and to separate items.
They are also brilliant when you want to make mini servings for healthy lunchboxes.
I have silicone cupcake cases in all manner of colours and sizes. Mini ones for fat bombs, middle ones for mini cupcakes, and larger ones for lunch box meals.
I even have ones for my mini cheese loaves recipe. They are perfectly portion-controlled, cook faster, never stick, and clean up is a breeze.
Pros: Great for separating food items. Perfect for baking.
Cons: You can soon accumulate a LOT of extra washing up.
15: Food Prep Gadgets
Do you have trouble peeling and slicing in an avocado? Slicing an egg? Slicing a tomato?
These little handy dandy healthy lunch box gadgets are sure to make your morning routine a little easier – and a little less messy.
Slicing is a great job you can ask your children to help with your busy morning routine. They love helping making their own lunches, and you can teach them how to prepare healthy food and make good choices at the same time.
Pros: Make slicing and preparing healthy lunches a breeze
Cons: You can soon become addicted to collecting more and more gadgets in your drawer.
16: Cooking Gadgets
I use these gadgets weekly in my kitchen.
The waffle maker is superb for making sweet keto waffles, spread with cream cheese, add some berries, fold over for a sweet healthy lunch box treat. Or what about pizza waffles? The perfect healthy sandwich substitute.
My egg cooker is a lifesaver when my pantry is empty. I always have eggs in the fridge, so I turn my egg cooker on and I can make simple boiled eggs, poached eggs, deviled eggs, or easy egg salad.
Pros: Can easily get you out of a lunch box emergency, and your kids will love using them too.
Cons: They take up valuable cupboard space.
17: Salad Kits
Mason jar salads are the coolest thing on the planet. But who wants broken glass in their bag if it gets dropped?
These cute plastic ones are shatterproof and come with their own dressing containers.
Salads are the perfect way to make a quick and healthy lunch box. Start with some leafy greens, add some protein (last night's leftovers), then throw in all the bits and pieces from the fridge door – olives, pickles, cheese … Look here to see what I make each day.
Pros: The easiest way by FAR to make a quick and healthy lunch each day.
Cons: None really. These are perfect for kids and adults alike.
18: Snack Containers
Who doesn't love a cute little snack jar?
That's how food manufacturers entice you to buy kids junk food, by the packaging. So let's harness that and pack out own healthy snacks instead with these.
Pros: Fun to use and fun to choose. Can also double up as toy storage for Lego etc.
Cons: Can be a bit fiddly to wash.
19: USB Devices
Do you know anyone who would like to enjoy a hot meal at their desk? Do they want to keep their coffee hot whilst working?
They are a bit of a novelty gift item, but actually, I think they could be super useful! These would be the perfect gift for someone who has got everything and is difficult to buy for.
There are USB-powered heated, lunch boxes, USB-powered coffee mug warmers and even USB-powered espresso machines. They can be plugged into your computer or car's USB port.
Perfect for at work or a road trip to enjoy a warm snack on-the-go.
Pros: Keeps food warm in the office or the car.
Cons: Might be a gimmicky idea.
Please leave a comment with your FAVOURITE healthy lunch box gadget -for school AND work.
READ MORE: 1-month of low-carb lunch box ideas.
Get our FREE guide to finally fix your metabolism!
Losing weight & getting healthy is never easy, but lately you might feel like it's suddenly become impossible.
Our Flip the Switch guide will help you clearly understand what's been going on, as well as exactly what you can do to get your metabolism working again so that you can look and feel your best—it's easier and more simple than you think!