Learn how to make mashed cauliflower for beginners – without it going soggy (or smelly).
This is one of those amazing keto vegetable side dishes that's quick to make and the whole family will love.
You may also want to see the best keto side dishes for pork, best keto side dishes for chicken, easy keto side dishes for salmon, and quick keto side dishes for beef.
Read my tips and tricks to make this fluffy, light and tasty (and how to avoid soggy mashed cauliflower).
Ready to lose weight and get healthy for life without dieting, drugs or making yourself miserable?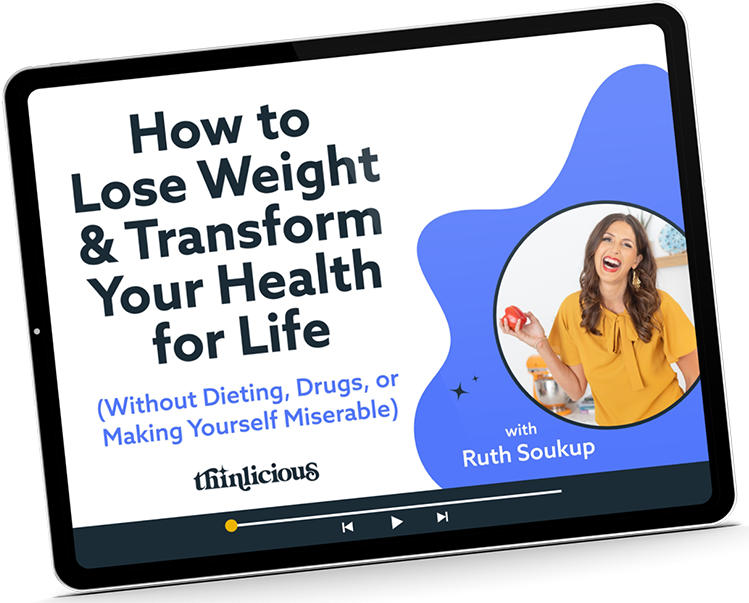 Our free on demand video training will help you understand why it's been so hard and what do to about it.
Is cauliflower keto?
Cauliflower is a keto vegetable that is commonly used in side dishes because it is extremely versatile, low carb, high fiber, and can be used in a variety of dishes.
It can be used in so many ways and is the perfect side dish for chicken, beef, pork, lamb, and of course, curries.
Nutrition of cauliflower per cup (107g): 5.3 g total carbs, 2.1 g fiber, 3.2 g net carbs, 2.1 g protein, 0.3 g fat, 26 calories.
Nutritional values from cronometer.com
Why is mashed cauliflower so popular?
If you are new to low-carb, welcome to the biggest staple in low-carb cooking. Once you master mashed cauliflower it truly does make healthy family mealtime a whole lot easier.
One of the easiest ways to remain low carb at mealtimes is to replace your regular high-carb mashed potato with mashed cauliflower instead. It's much lower in carbs, full of vitamins C, K, B5, B6, folate, manganese, and omega 3.
Cauliflowers is part of the cruciferous family (cabbage, kale, broccoli, Brussels sprouts) which provide great anti-oxidants and anti-inflammatory properties. Ask anyone who is low-carb, keto or Paleo, we all use so much cauliflower each week in a variety of ways.
How to get picky children to eat cauliflower
One of the first meals I made with mashed cauliflower, was my shepherd's pie.
Mashed cauliflower is a great substitute for mashed potato and rice. Children especially love it if you flavour it with bacon, garlic or butter (or all 3).
I didn't tell my children at first that it was mashed cauliflower, I just kept on making it, and they loved it. I would flavour the healthy mashed cauliflower in various ways and they loved each new "mashed potato recipe" I had found.
This is my simple trick to get kiddos to eat new foods. Don't tell them what it is so their prejudice for new foods doesn't override their tastebuds for something yummy. Eventually, I told them and because they already enjoyed it they laughed that I was tricking them with cauliflower all along.
We all know children have this natural ability to hate all vegetables at first glance.
They also know one of my tricks is to 'guess the mystery ingredient'. This is probably the best way to encourage them to try new foods.
And one final BONUS trick is to let them smother any new food with a healthy fat such as cheese, butter, or a creamy sauce.
Mozzarella is fabulous as it goes all stringy and gooey which children adore.
Expert tips
To ensure mashed cauliflower is really light and fluffy (no one wants soggy mashed cauliflower) you must make sure you allow ALL the steam to escape before pureeing it. Cauliflower has a large surface area within those little florets, and it will happily retain much of its moisture.
Ensure all the water is drained from the pan once cooked, but ALSO leave the lid off for a minute and allow the steam to escape also.
Use a stick blender with the blade attachment and blend through the butter, garlic, cheese or whatever flavours you are adding until smooth.
More keto cauliflower recipes
Get our FREE guide to finally fix your metabolism!
Losing weight & getting healthy is never easy, but lately you might feel like it's suddenly become impossible.
Our Flip the Switch guide will help you clearly understand what's been going on, as well as exactly what you can do to get your metabolism working again so that you can look and feel your best—it's easier and more simple than you think!