A deliciously easy, baked grain-free granola made with simple ingredients on a baking tray.
Homemade sugar-free granola is an easy breakfast for the entire family and you can vary all the delicious seeds and nuts to please even the pickiest of eaters.
Grain-free granola is the perfect way to start your busy day when you don't have time to make breakfast.
Easy keto breakfast meal prep
At the start of a busy day, it's great to be able to have breakfast already made. The easiest keto breakfast meal prep has to be a homemade granola recipe.
Ready to lose weight and get healthy for life without dieting, drugs or making yourself miserable?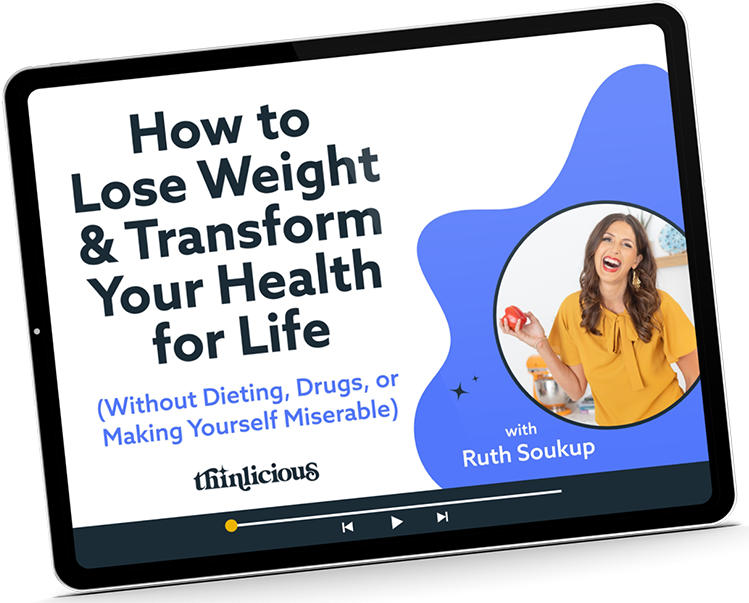 Our free on demand video training will help you understand why it's been so hard and what do to about it.
Once you get into the habit of making grain-free granola, it really is incredibly simple to do every Sunday night.
The granola is easy to store in the pantry, fridge, and even freezer making it the perfect make-ahead keto breakfast.
Ingredients
Homemade granola is packed with a variety of seeds, nuts, spices, coconut, and is filling and nutrient-dense.
The recipe below is purely a guide as to what I use but have fun and change the ingredients to things you really love.
I always have my pantry full of coconut, seeds, nuts, and whatever else I feel like throwing in the granola mix, then pop it all in a large roasting dish with coconut oil and some spices.
All quantities, ingredients, and instructions are in the recipe card below.
Variations
Vary the spices or flavours or even make a plain one then allow your family and children to sprinkle on some dried spices or cocoa to make it 'their way'.
The other grain-free granola's I have made are plain, cinnamon and chocolate but hands down this granola recipe is my favourite. I even sprinkle more fennel seeds in my bowl before I eat it.
Serving
You can use and serve grain-free granola in many ways.
Add milk and low-sugar berries
Add unsweetened yoghurt and berries
Sprinkle on whipped cream and berries for a quick low carb dessert
Add to your grain free granola bars
Take a little pot in your handbag or car as an emergency snack
More keto granola recipes
Try these grain-free granolas also. Is there another flavour you would like me to develop next?
Get our FREE guide to finally fix your metabolism!
Losing weight & getting healthy is never easy, but lately you might feel like it's suddenly become impossible.
Our Flip the Switch guide will help you clearly understand what's been going on, as well as exactly what you can do to get your metabolism working again so that you can look and feel your best—it's easier and more simple than you think!