I have to admit, this is not my recipe AT ALL and I need to give full credit where credit is due.
My daughter developed these after badgering me for the chia fresca drinks we have been seeing in the supermarket.
But as much as they are touted as a health drink, they are packed with sugar. So she developed a sugar-free berry chia fresca.
What is a fresca?
Chia fresca is a drink generally made with chia seeds, juice, and sugar.
Ready to lose weight and get healthy for life without dieting, drugs or making yourself miserable?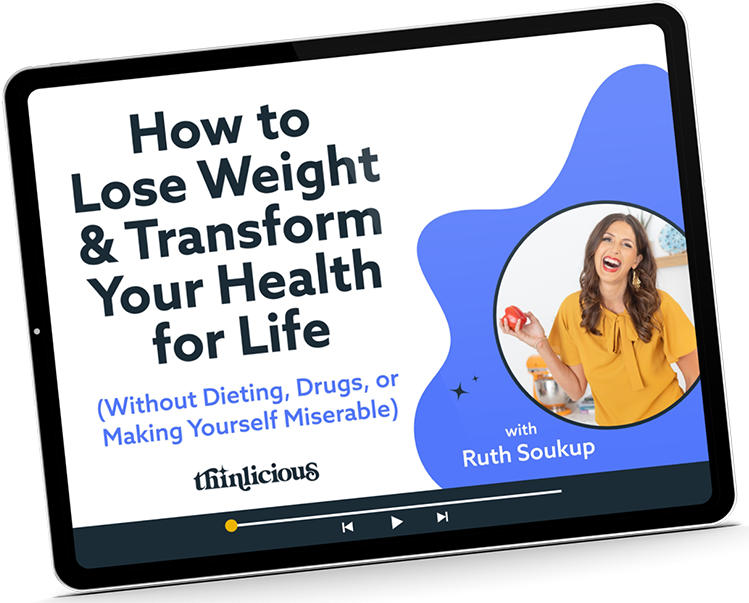 Our free on demand video training will help you understand why it's been so hard and what do to about it.
Chia drinks are often sold as a superfood, a super smoothie, or a tonic.
What is a superfood?
I personally don't call anything a superfood with miraculous benefits, but I do think chia is a wonderful addition to your diet, whether it be in a chia breakfast, sprinkled over cereals, or added to smoothies.
So many food and drinks are touted as health foods, and I know I harp on about this, but please do not believe the marketing hype and health claims – learn to read nutrition labels and become an ingredient ninja.
Get into the habit of reading the back of the packaging (nutrition labels) not the front (marketing and advertising).
Chia seed benefits
Chia seeds were popular for the Aztecs as the original "superfood". These incredible little seeds are high in protein and fibre for their weight, high in plant-based omega 3, swell and become gelatinous in liquid, and impart no flavour to recipes.
Chia is relatively high in protein for its weight. Just 1 tbsp chia provides 2 g protein.
But you'll notice the sugar-free berry chia fresca actually isn't very high in total protein. It only contains 2 grams.
The claim of chia being a good source of protein is only per weight. So unless you're going to eat a large volume, it is negligible.
So don't go buying specialty foods (breads, wrap, muesli bars etc) that claim they contain chia as a good source of protein. There are far better sources of protein such as meat. There is a variety of quality protein sources for vegetarians too.
Chia is incredibly useful to thicken liquids, make puddings, berry jam and adding to seeded bread and crackers.
Ways to use chia
If you have a large bag of chia, you may wish to try these recipes too.
Get our FREE guide to finally fix your metabolism!
Losing weight & getting healthy is never easy, but lately you might feel like it's suddenly become impossible.
Our Flip the Switch guide will help you clearly understand what's been going on, as well as exactly what you can do to get your metabolism working again so that you can look and feel your best—it's easier and more simple than you think!