Have you been searching for low-carb chocolate mint truffles? Then read on my friend, these are a game-changer.
Top tip: Keep a handy supply of these in your freezer for when a sugar craving strikes.
Low-Carb Chocolate Mint Truffles
What's not to love about chocolate and mint? I love having mint chocolates after a special meal, but a serving (5 wafers) of After Eight, contains a whopping 31g carbs!
So to stay on track (even if you're busy), why not make a batch of these healthy truffles and store them in the freezer.
Ready to lose weight and get healthy for life without dieting, drugs or making yourself miserable?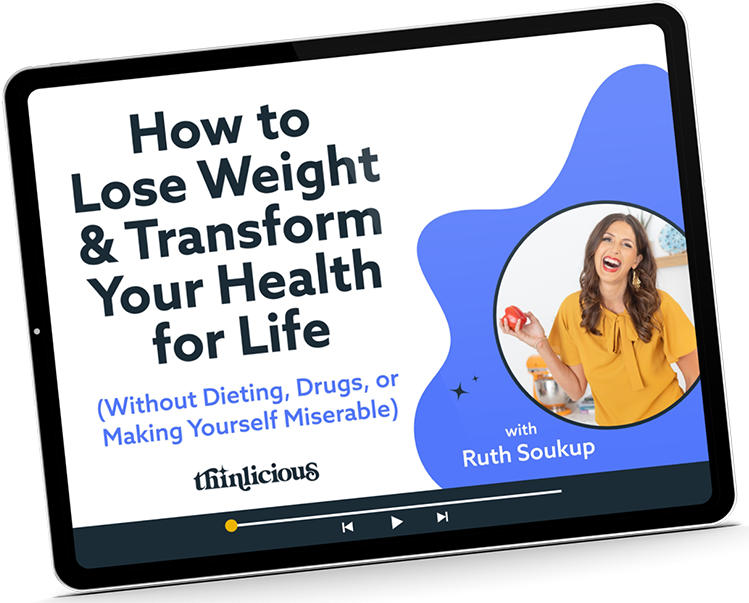 Our free on demand video training will help you understand why it's been so hard and what do to about it.
They are also the perfect after-dinner treat when you have visitors over.
How many carbs are in a low-carb truffle?
Each low carb chocolate mint truffle is 2g net carbs, and because they are just so filling (hello healthy fat, my friend) you really only eat 1, or even 2.
It is still only a fraction of the carbs of an After Eight serving.
Low-carb chocolate mint truffles. No added sugar, only from the melted chocolate used to make these, so you can choose how dark and how high cacao % you prefer.
You may also want to adjust how much sweetener you use.
TOP TIP: As with ALL recipes here, ALWAYS taste your recipe BEFORE finishing to ensure you have added enough sweetener to suit YOUR tastebuds.
If this is day 1 of sugar-free living for you, you may require twice the amount of sugar as someone who has been living sugar-free for years.
So don't be afraid to add more sweetener. The longer you live sugar-free, the less sweetener in time you will require.
TOP TIP: As with ALL recipes here, ALWAYS taste your batter BEFORE cooking to ensure you have added enough sweetener to suit YOUR tastebuds. Read the Ultimate Guide To Low-Carb Sweeteners.
How to store sugar-free chocolate truffles?
I keep my sugar-free truffles in the fridge at all times.
If my children haven't demolished them and eaten them all, I manage to store a few in an airtight container in the freezer too.
Perfect when a sugar craving strikes and you don't want to go back to regular high-sugar chocolate.
More Low-Carb Sweet Treat Recipes …
More recipes you may like:
Get our FREE guide to finally fix your metabolism!
Losing weight & getting healthy is never easy, but lately you might feel like it's suddenly become impossible.
Our Flip the Switch guide will help you clearly understand what's been going on, as well as exactly what you can do to get your metabolism working again so that you can look and feel your best—it's easier and more simple than you think!