The Ultimate Guide To Carbs In Vegetables will guide you in choosing which vegetables are best to incorporate into your daily carb limit.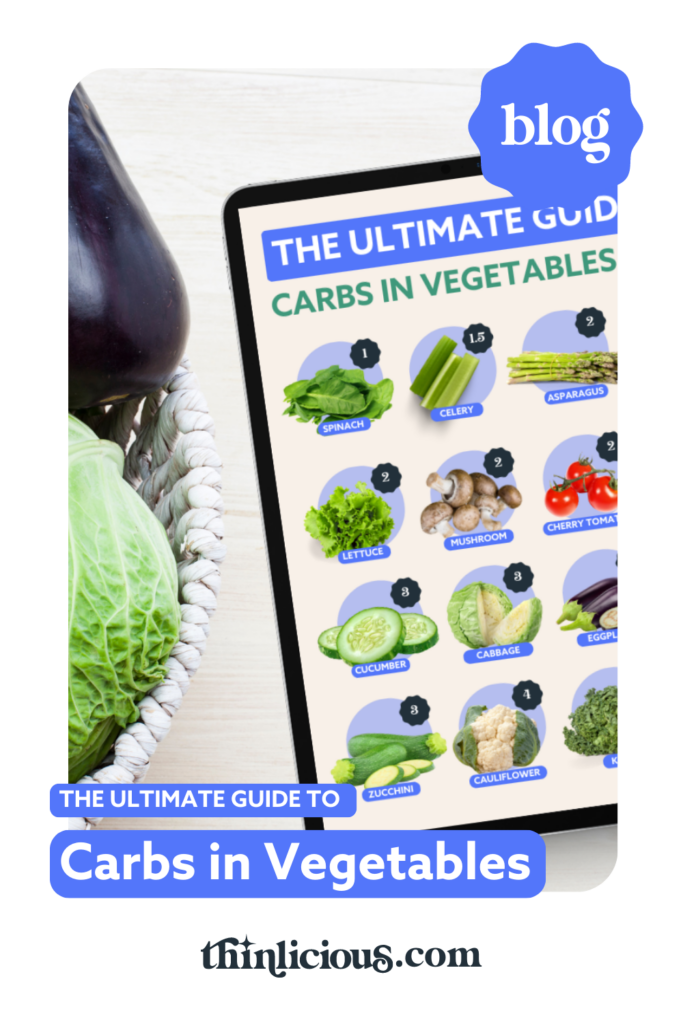 Each value is the net carbs per 100g using cronometer.com Net carbs is the total carb value, minus the fibre.
Take a look at the graphics below to see the carbs in vegetables, using the easy photo grid … or print it out and keep it on your fridge.
Are you ready to create the ultimate 12-month blueprint for reaching your health & weight loss goals this coming year?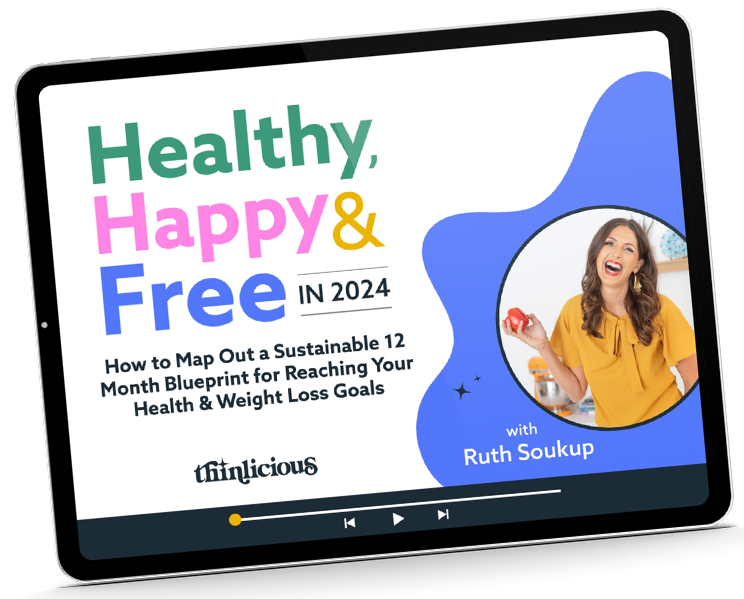 Our free on-demand video training will walk you through how to make 2024 THE year you set health goals…and keep them.
Vegetables are definitely healthier (and a better choice) when preparing meals. However, it must be noted that different types of vegetables have different nutritional values.
Are vegetables keto?
Vegetables can be keto. It depends on quantity (how many carbs) and quality (the source).
No vegetables are off-limits. As long as you stay within your daily carb limits and are still making progress. However, many people choose to spend their carbs wisely on high protein foods or nutrient-dense dairy, nuts and seeds instead of starchy potatoes or carrots.
If you are an absolute beginner, strict blood sugar control is required, or you still have weight to lose, then knowing the carbs in vegetables is a must.
You need to be aware of the carbs in vegetables and account for them in your daily allowance. I occasionally enjoy a very small portion of nutrient-dense starchy root vegetables, but I prefer to bulk up meals with lower-carb vegetables.
Can you eat as many vegetables as you like?
When you decided to begin the low-carb or keto diet, the first thing that probably came to your mind is that you're going to eat a lot of vegetables to bulk up your meals. You might even have thought that you can eat as much as you want!
That's not really the case. You need to practice portion control and counting your carbs, especially if you are a beginner or weight loss has stopped.
How many vegetables you enjoy will depend on your daily carb limit and whether you can tolerate large quantities of vegetables. Many can't and have decided to begin their carnivore diet instead. The carnivore diet is known as the ultimate elimination diet. Then they slowly reintroduce vegetables one at a time to see what they can tolerate.
Although vegetables are healthier and much better options for bulking up meals rather than bread, pasta or rice, you also need to be aware of the carbs in vegetables.
Some vegetables such as starchy root vegetables should be avoided in large quantities. These healthy vegetables can still raise your blood sugar and affect your insulin requirements.
Which vegetables are high carb?
Many ask "is this food keto", but no particular food "is keto", it's whether the amount of that food will keep you in nutritional ketosis or not.
You can see from the chart below, that root vegetables (vegetables that are grown underground) have the highest carbs. So those who follow the keto diet generally avoid these vegetables or only add them to the recipe in very small quantities
potatoes
carrots
parsnips
sweet potatoes
onions
But you also need to be aware of high carb vegetables grown ABOVE the ground such as:
If you really want to enjoy a higher-carb vegetable, especially with friends and family so you don't feel left out or not to offend your host, just have a small piece, truly enjoy and savor it, and don't go back for seconds.
Are vegetables healthy?
Vegetables are packed with fiber, micronutrients, and phytonutrients. They provide us with vitamins and minerals that processed and fortified food just cannot come close to.
One argument that many have with those of us who stop eating whole grains is that we will become deficient in nutrients and fiber. My counter-argument is that any loss of fiber of artificial fortified nutrients is more than made up with our increased intake of vegetables.
Additionally, we eat our vegetables with healthy fats which help make them more palatable (especially for children) and enhances the absorption of the fat-soluble vitamins A, D, E, and K.
When you eat low carb, the sandwiches and pasta dishes are long gone, but the volume of vegetables increases. Many vegetarians I know who have made the swap to a low-carb diet have commented that their vegetable intake has skyrocketed once they stopped basing their meals on pasta, rice, and whole grains.
Knowing the carbs in vegetables, just allows you to make an informed choice. Eating real, unprocessed food is the backbone of LCHF.
🥕Carbs in vegetables chart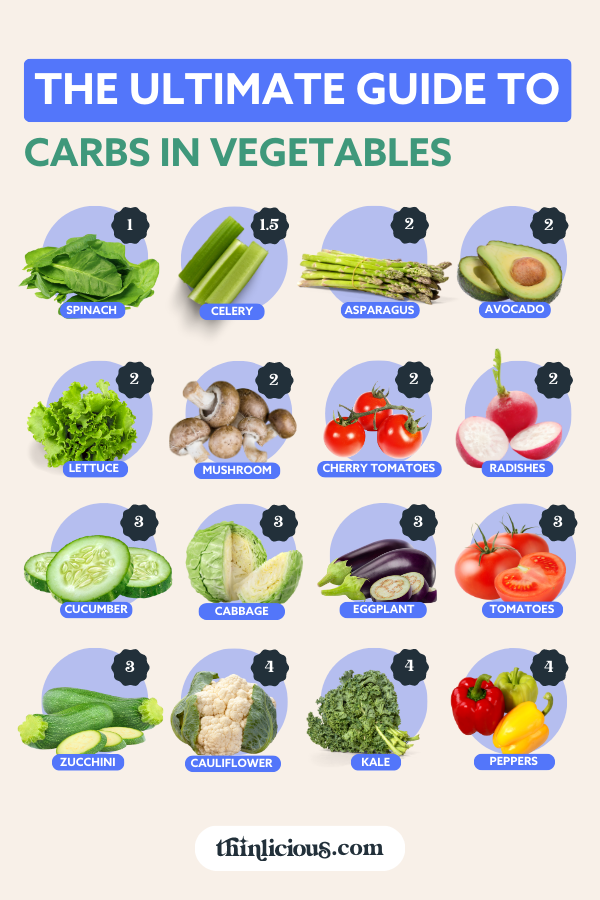 Best recipes using low starch vegetables
It can be confusing to decide which are the best keto vegetable side dishes to make. These delicious keto side dishes are quick and easy too.
You may also want to see the best keto side dishes for pork, best keto side dishes for chicken, easy keto side dishes for salmon, and quick keto side dishes for beef.
Asparagus 2g net carbs per 100g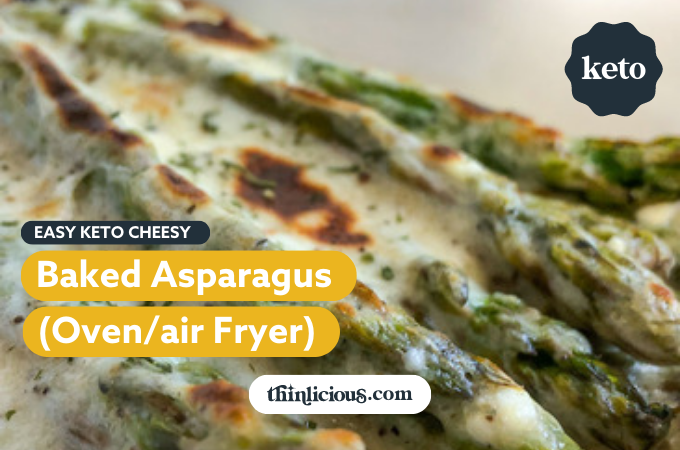 Cheesy baked asparagus is delicious and a dish the whole family will love. It can be served as a side dish, appetizer, or a small main meal.
Cabbage 3g net carbs per 100g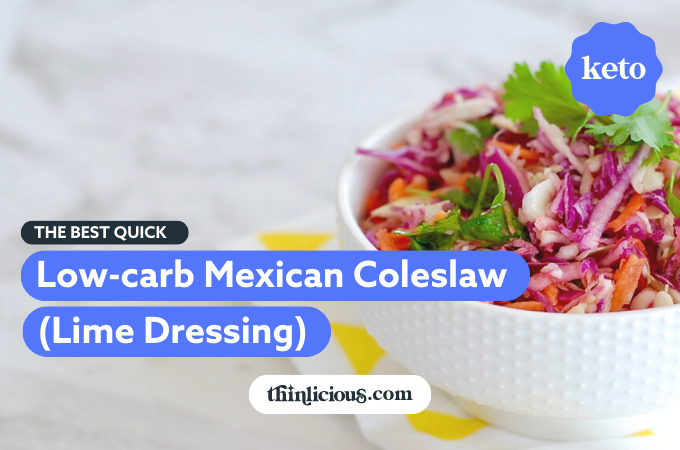 Cabbage is one of the most versatile low-starch vegetables. You can use it in stir-fries, spring rolls or a Mexican coleslaw.
Avocado 2g net carbs per 100g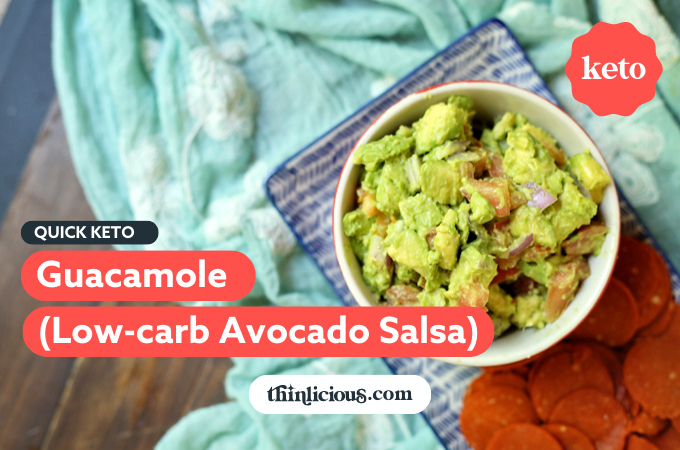 There are so many recipes to use avocado, simply on its own, stuffed with tuna mayonnaise or as my favorite, guacamole. But before you start any of them, watch my video "how to cut avocados the easy way". I never knew I cut them completely different from anyone I know.
Cauliflower 4g net carbs per 100g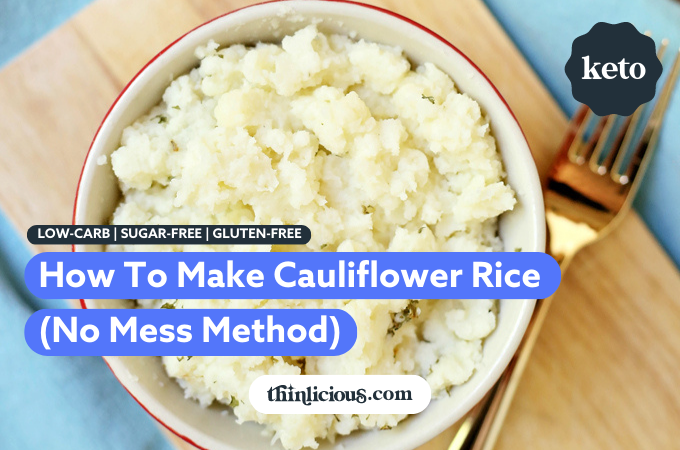 An absolute staple in low-carb cooking is cauliflower rice. Don't let anyone tell you it's bland, they just haven't found the right recipe yet. I like to flavour mine intensely. For a curry, I will cook it in coconut cream and add some spices, for stir-fries, I might add some herbs or stir fry liquid that comes out as vegetables cook.
Lettuce 2g net carbs per 100g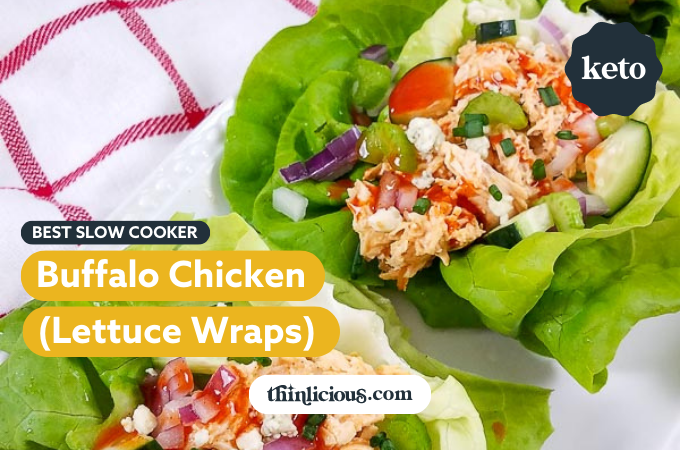 For me, this is the ultimate low-carb and keto meal. Buffalo chicken is made in the slow cooker served in lettuce cups. It is delicious and easy to make. It's a firm family favorite in our house.
Zucchini 2.1g net carbs per 100g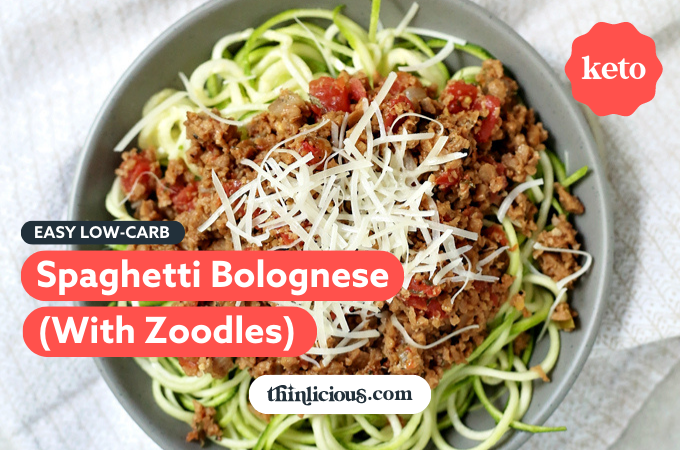 Have you made zoodles yet? They are the perfect replacement for pasta. Packed with nutrition and fiber make these ribbons are so delightful in low-carb spaghetti bolognese. Another low-carb must-try recipe.
Spinach 1g net carbs per 100g
Spinach carbonara can be made with spinach, silverbeet, or any leafy green vegetable. It is flavored with bacon, garlic, and cream cheese to make for an incredibly tasty and satisfying side dish or even a main meal.
To make it vegetarian, simply omit the bacon.
Kale 4g net carbs per 100g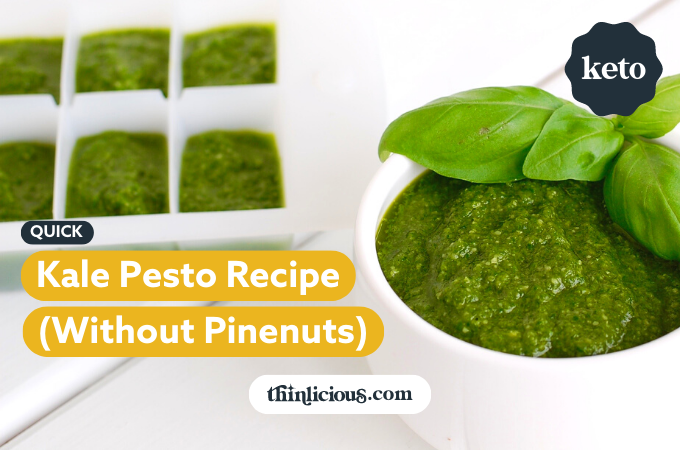 Kale pesto is a super way to use abundant basil and kale from the garden. Versatile as a dip or stirred through zoodles.
Brussels Sprouts 5g net carbs per 100g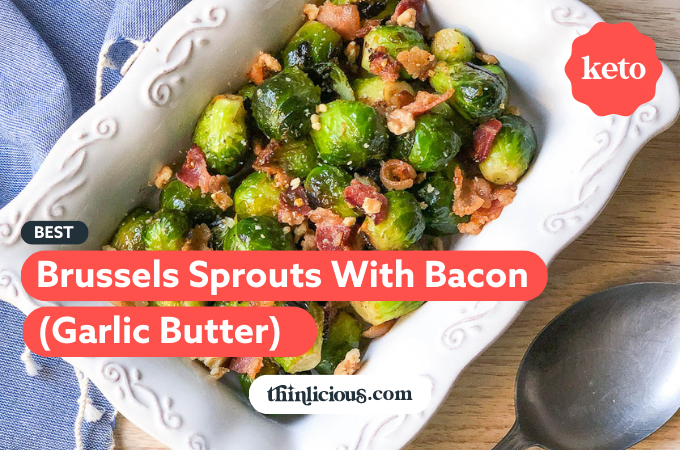 Who doesn't love the sound of buttery bacon Brussels sprouts? There is a hint of orange and walnut in there (both are optional) but this has changed many Brussels sprouts hater, into a Brussels sprouts convert.
To make this vegetarian, omit the bacon and add garlic instead.
Pumpkin 6g net carbs per 100g
Slow cooker bacon and pumpkin soup is a great winter warmer. Just throw it all in the slow cooker, and dinner is ready when you come home. The coconut cream makes this soup especially filling.
To make a vegetarian version, don't add bacon but use extra vegetable stock, garlic, and nutmeg to flavor.
Leeks 12g net carbs per 100g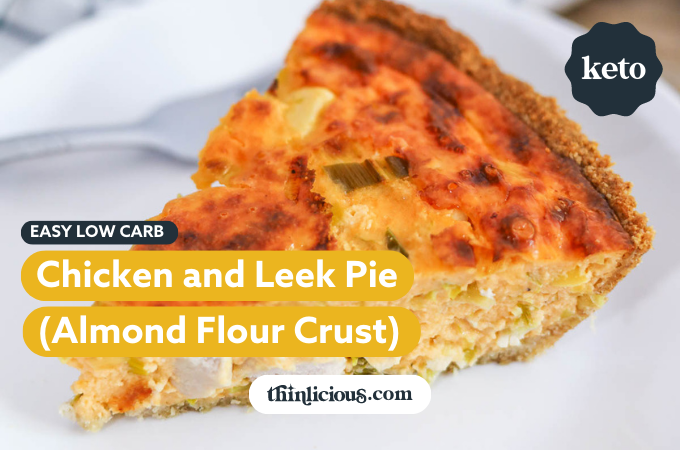 Leeks are higher in net carbs, but if you serve them as a chicken and leek pie, then you'll be enjoying a high protein meal too. You won't be able to overindulge. This is my absolute favorite way to enjoy leeks.
The Ultimate LOW-CARB Vegetarian Cookbook: Suddenly being a low-carb vegetarian just got a whole lot easier AND healthier. Tasty nutritious meals, snacks and sweet treats the whole family will love. – CLICK HERE
Get our FREE guide to finally fix your metabolism!
Losing weight & getting healthy is never easy, but lately you might feel like it's suddenly become impossible.
Our Flip the Switch guide will help you clearly understand what's been going on, as well as exactly what you can do to get your metabolism working again so that you can look and feel your best—it's easier and more simple than you think!