Have you ever wondered how carbs affect our blood sugars? Just look at all these handy sugar charts! You'll never touch some foods again!
We all know by now how sugar in food and drink raises our blood glucose, but how many of us understand how carbs in everyday foods such as bread, cereal, granola, bananas, and rice affect us too?
Once you realise that all carbohydrates affect your blood glucose, you will understand how to make better food choices. You can also see the keto diet food chart if you wish to start a low-carb or keto diet.
If you are new here, I suggest downloading your FREE diet sheet with easy meals and snacks for beginners.
How carbs affect your blood sugar (and how to make better choices)
Dr Unwin's sugar charts are incredibly easy-to-follow infographics. They have been kindly shared by PHC Public Health Collaboration with permission.
Are you ready to create the ultimate 12-month blueprint for reaching your health & weight loss goals this coming year?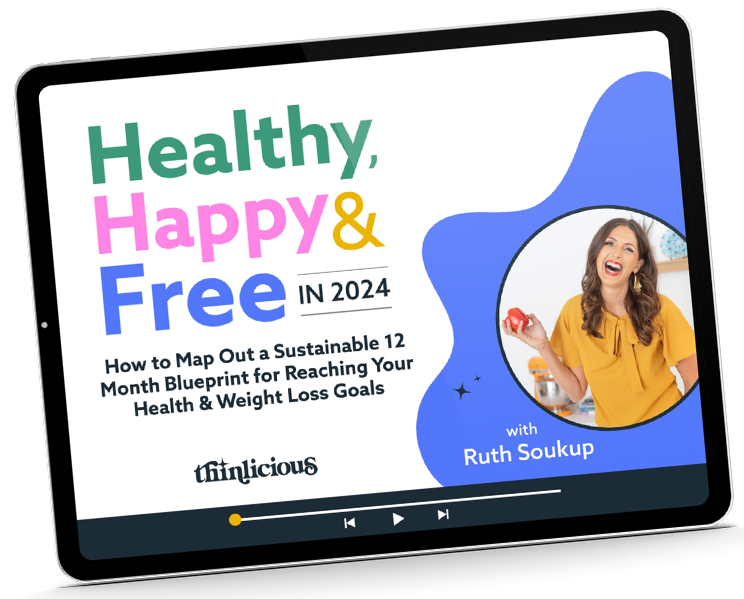 Our free on-demand video training will walk you through how to make 2024 THE year you set health goals…and keep them.
PHC Public Health Collaboration is a charity dedicated to informing and implementing healthy decisions for better public health. They are hoping to change dietary guidelines, educate general practitioners, and improve public health. To find further information for patients and practitioners, please visit the PHC website.
How carbohydrates affect our blood glucose can sometimes be difficult to explain but Dr David Unwin has created an instantly comprehensible way to get this across by using teaspoons of sugar.
This allows healthcare professionals to inform their patients about their food choices easily in their time-constrained appointments. And even better, with these handy infographics, they can print them for their patients to stick on their fridge at home to help all the family.
However, it's not just about healthcare professionals and patients for use, as many members of the public are handing these out to friends and family to inform them about their choices for better health. Sam Feltham, Director of the PHC.
Click here to access the printable PDF. Shared with permission. Full credit to PHCuk.org
How does breakfast affect your blood sugars?
Most people understand that if you eat a high-sugar item such as a candy bar, chocolate, sugary drink, or a slice of cake, they will raise your blood sugar immensely, but many are oblivious to the fact that many of your everyday foods such as rice, cereal, whole-grain toast, and oats, are going to raise your blood sugars just as much.
And what about a "healthy" breakfast such as small cornflakes, apple juice, with 1 slice brown toast? Well, you're looking at your blood sugars being raised by the equivalent of 21 teaspoons of sugar.
Cornflakes 8.4 tsp + milk 1 tsp + brown toast 3 tsp + apple juice 8.6 tsp = 21 teaspoons
Now just imagine if you have a fruity yoghurt, banana, honey on a bowl of oatmeal?
Or how about a fruit-based smoothie with pineapple and mango?
How do cereal and granola affect your blood sugars?
Let's take a quick look at "healthy cereals"?
From the previous chart, we now understand that a small 30g serving of cornflakes will raise your blood sugars by the equivalent of 8.4 teaspoons of sugar. And we all know most people like to add brown sugar, honey or canned/tinned fruit to their morning cornflakes. Spoiler alert – you've just created a sugar bomb!
And most people don't serve just 30g, that's only 1 cup!
No wonder so many of you are having an energy slump at 10m and start reaching for the vending machine to get your next sugar "fix".
How does bread affect blood sugar?
And are wholegrain loaves of bread any better than regular white bread? I'm afraid not.
A serving of whole-grain barley bread will actually raise your blood sugars by the equivalent of 5.5 teaspoons, that's 22g!
How does fruit affect blood sugars?
Yes, whole fruit is packed with fibre, vitamins, minerals, and many other incredible phytonutrients, but they are also high sugar and fructose.
So we can all make better choices by looking at the chart below. You may want to swap your morning banana for a bowl of nutrient-dense berries instead. You also might think twice when you reach for tropical fruits that are even higher in natural sugars.
Further reading: If you enjoy sugar infographics and would like to see how much sugar is in a "healthy diet".
Please leave a comment below on how these charts "How Carbs Affect Our Blood Sugars" will help you make better food choices.
Get our FREE guide to finally fix your metabolism!
Losing weight & getting healthy is never easy, but lately you might feel like it's suddenly become impossible.
Our Flip the Switch guide will help you clearly understand what's been going on, as well as exactly what you can do to get your metabolism working again so that you can look and feel your best—it's easier and more simple than you think!