Keto bacon-wrapped salmon with pesto – sounds complicated right? This super healthy recipe is beyond simple.
Scroll below to watch the quick cooking video and make these bad boys tonight.
Keto Bacon Wrapped Salmon With Pesto
If you want to wow your friends with your keto magic, then this is the recipe to do it with.
The longer I live low carb, the simpler I like my food. A fresh piece of salmon, some salad, some olive oil or mayonnaise, and I'm in heaven.
Ready to lose weight and get healthy for life without dieting, drugs or making yourself miserable?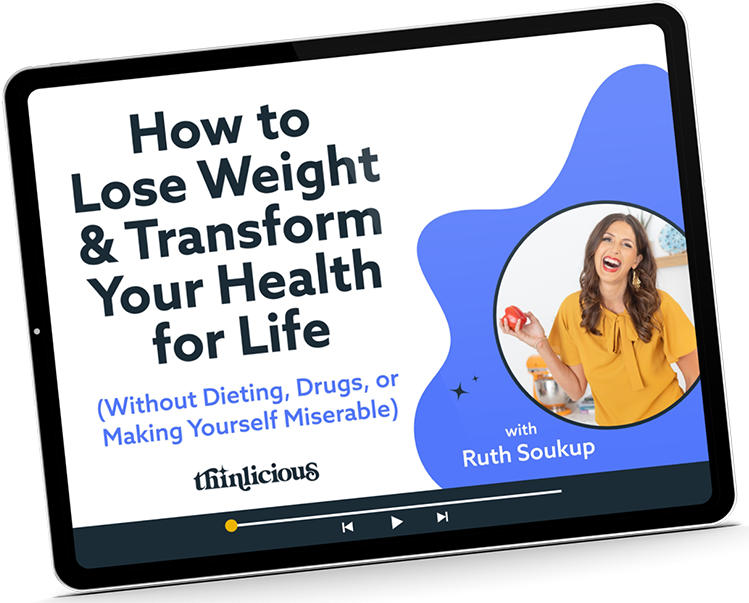 Our free on demand video training will help you understand why it's been so hard and what do to about it.
Sometimes, however, it is nice to wow your family or guests with an amazing meal that looks like you've spent hours in the kitchen, but actually, it's a kind of "throw it together and cook" kinda meal (just don't tell anyone).
Omega 3 and Omega 6 Explained
As you probably know, salmon is a fabulous oily fish which is packed with wonderful omega 3, which is anti-inflammatory.
We need to increase the amount of omega 3 in our daily diet to help address our omega 3: omega 6 imbalance which is prevalent in most modern diets.
If you are new here, I urge you to read this article – Ultimate Guide To Healthy Fats. It explains which fats are healthy, and should be encouraged to enjoy more of. It also explains which fats should be avoided.
Polyunsaturated fatty acids are the least heat-stable of all fats, which means the cooking oil has a higher chance of oxidizing. Saturated fats are the most stable and monounsaturated fat comes somewhere in between.
Healthy Fats Explained
Sadly with modern food production, the use of vegetable oils and their polyunsaturated fatty acids is found in almost all processed food.
Vegetable oils have a significant amount of omega-6 fat (pro-inflammatory) but very little omega-3 (anti-inflammatory). In other words, regular consumption of vegetable oil imbalances our omega 3-6 ratio and promotes inflammation.
So how do you correct the imbalance? By stopping the use of vegetable oils in cooking and processed food, and increasing your omega 3, for example from oily fish such as salmon
Get our FREE guide to finally fix your metabolism!
Losing weight & getting healthy is never easy, but lately you might feel like it's suddenly become impossible.
Our Flip the Switch guide will help you clearly understand what's been going on, as well as exactly what you can do to get your metabolism working again so that you can look and feel your best—it's easier and more simple than you think!