This Keto Camping Food List will have you packing like a pro and ready for your camping trip in no time!
If you're going to be going camping, you're probably thinking about how you can stay on your keto diet, while still having fun and being with friends and family, right?
This healthy camping food list will help you stay throughout your vacation!
Can You Stay Keto When Camping?
With summer fast approaching, many are already planning outdoor trips like camping. But what about your keto diet?
Are you ready to create the ultimate 12-month blueprint for reaching your health & weight loss goals this coming year?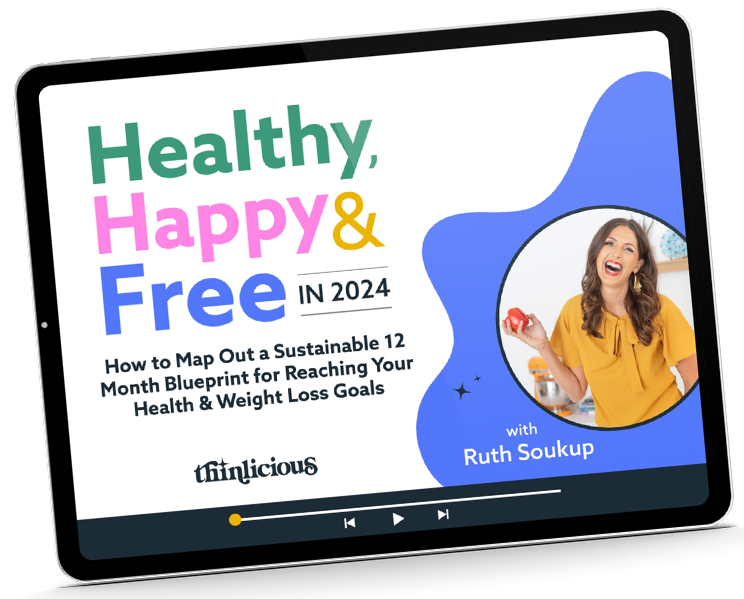 Our free on-demand video training will walk you through how to make 2024 THE year you set health goals…and keep them.
We all know that most convenient camping foods are traditionally packed with carbohydrates but does that mean your diet needs to suddenly come to a grinding halt every time you venture away from home?
No one likes to have to choose between fun social events or activities and their weight-loss and health goals but who says that you have to? Not you, definitely!
As with any goal in mind, preparation is key which is why I've created this easy to follow camping list. If you are going camping in the near future, this low-carb food list will ensure that you remain in ketosis despite being away from your normal surroundings and supplies.
Being equipped with camping-friendly food means that you get to maintain your health and/or weight-loss goals while still getting to enjoy outdoor activities with friends and family.
In addition to this, having your healthy food all ready to go will reduce any stress and apprehension that you may have had about your upcoming trip.
But before running to the store with your shopping food list, here are a few things to consider:
3 Top Considerations
1. Are You A Keto Beginner or Keto Adapted?
Before getting into nutritional ketosis you are likely to experience difficulty (both physically and mentally) when trying to follow the diet as well as do other activities due to your body still trying to adapt.
In some cases, you may even get the keto flu when you start the new diet.
For this reason, if you are still planning on starting the keto diet but have an upcoming camping trip planned, it may be advisable to only start with the keto diet post the camp.
You may just want to cut back on junk food for an easy transition and start your full keto diet when you return home.
If you are already keto-adapted then you will be stronger and have additional room for adding a few extra nutrient-dense carbs into your diet to compensate for any physical activities required during camping i.e. hiking.
Read more: Beginners guide to the keto diet
2. How Strenuous Will The Camping Be?
Knowing what your camping trip entails will give you a better idea of how to care adequately for your energy levels and electrolytes needs.
Should you be expecting to do a fair amount of hiking or other physical activities throughout the trip, adding additional calories to your food intake is important and you may even consider adding a few additional nutrient-dense carbohydrates.
This doesn't give you an excuse to go bonkers on carbs again, but you may wish to enjoy additional snacks such as nuts, trail mix and keto baking.
Read more: How to be a ketogenic athlete – and what to eat
3. Plan Ahead
Adequate planning of your meals and food will ensure that you not only stay in ketosis throughout the trip but that you also have maximum fun and the least amount of stress leading up to the trip.
Planning your keto food specifically also involves deciding whether you prefer to bring premade meals or the ingredients to make each meal while camping.
When it comes to your food, following the guidelines below will help you to know what foods to eat and how to prepare your foods for the different stages of your camping trip for maximum benefits!
[convertkit form=2151328]
Top 4 Food Tips
The following healthy food packing tips have been tried and tested by myself with much success. They are very self-explanatory although often overlooked which is why I decided to outline them below.
Applying these tips will ensure a variety of appropriate nutritious food to make your next trip all that more enjoyable!
Tip 1: Use Fresh Food First
Make sure to consume all your fresh food first during your camping.
Don't make the mistake of keeping some of the fresh food for later as it is likely to spoil which will be a waste and may leave you with less food than what you need.
Fresh food includes fresh meat, fruit and any dairy products that have the potential of going off when not refrigerated.
Tip 2: Start Using Frozen Food In The Days Following
Once your fresh food has been consumed, start eating the frozen food that you brought along with you. This would especially apply to frozen meat.
Till now, you should have been storing all frozen food in a cooler box with cooler frozen blocks for it to have stayed as fresh as possible for as long as possible.
As you start consuming from your frozen food supply, anything left or not yet consumed should stay in the cooler box and consumed first before moving on to any long-life food.
Tip 3: Consume Long-Life Food Once Fresh Food Is Depleted
Once all your frozen food is consumed, start using long-life food. The most obvious form of long-life food includes canned foods.
Tip 4: Keep Snacks On Hand At All Times
Keto appropriate snacks are an excellent idea to take with you on a camping trip, especially for unexpected physical activities when you need to increase calorie consumption.
Snacks also come in handy in situations where other food has spoiled or where you underestimated the quantity of food to bring along. Great snack ideas include nuts, seed crackers and jerky.
Now that you have a good idea of when to eat certain kinds of keto camping foods, here is a printable food list that you can easily download and use in preparation for that upcoming camping trip.
Camping Food List & Storage
This food list is not exhaustive but will hopefully give you a good idea of the kinds of keto-friendly foods that you can take on a camping trip and have been categorized according to the tips provided above in this post.
Healthy Camping Food To Pack AND Stay On Track:
FRESH FOODS
Low-carb fruit (berries and avocado)
Low-carb vegetables – celery, cherry tomatoes, bell peppers, capsicum, mushrooms, cabbage, asparagus and cauliflower are just some of the low-carb vegetables that have a relatively longer life out of the fridge or on a cool box
Fresh meat or vacuum-packed meat
Heavy cream
Any premade food or meals that can't be frozen or stored for longer than a day or two
FROZEN FOOD – or food that can be frozen to last longer and/or keep the cooler box cold
Butter
Sausages
Chicken breasts
Beef/lamb/pork steaks
Salmon – defrost then wrap in foil and cook on the campfire
Prawns – great for a quick campfire stir fry
Cauliflower rice – perfect for stir-fries, curries or add an egg and make cauliflower hash browns
Low-carb frozen vegetable mixes
Berries such as strawberries and blueberries
DRIED FOOD & LONG LIFE FOODS
Premade grain-free granola
Seeds
Nut butter
Coconut Oil or Olive Oil
Long-life coconut cream or milk
DRINKS
Tea (including herbal teas)
Bottled Water
CANNED FOOD
Tuna in olive oil or spring water (ie: avoiding all seeds oils)
Tomato paste (for fathead pizza)
Canned seafood i.e. muscles and sardines
LONG-LIFE PROTEIN
LONG-LIFE CHEESE
Cream cheese
Parmesan
Hard cheeses
SNACKS
Dried meat such as jerky is a great choice! (watch out for hidden sugars on the nutrition label)
Nuts
Seeds
Keto cheese strings
Dark chocolate
Excited about camping while still being able to maintain your keto diet?! Well, you should be. By now you'll have a pretty good idea of what kinds of foods to bring with you on your next camping trip as well as when to consume which food types throughout the camp.
Kick back and enjoy some fresh air while having peace of mind that your keto diet is still on track!
Best Keto Camping Recipes
Here are my favourite recipes to cook when eating under the stars. They can be cooked on the campfire or BBQ.
Get our FREE guide to finally fix your metabolism!
Losing weight & getting healthy is never easy, but lately you might feel like it's suddenly become impossible.
Our Flip the Switch guide will help you clearly understand what's been going on, as well as exactly what you can do to get your metabolism working again so that you can look and feel your best—it's easier and more simple than you think!