If you've been following my low-carb kids series, you'll already have learned how to plan, pack, and track low-carb lunches for kids. Now it's time to compare high carb versus low-carb lunches.
[convertkit form=2151265]
Is keto safe for children?
There is much debate over what is healthy for children to eat and what makes for a healthy children's diet. Is keto safe for children?
Many critics think we advocate no-carb, but we are low carb. This is just one of the Top 10 myths about low-carb kids.
The biggest sources of carbs for children and adults should be vegetables, nuts, dairy, and berries. These are foods that are rich in vitamins, minerals, fibre, and antioxidants.
Are you ready to create the ultimate 12-month blueprint for reaching your health & weight loss goals this coming year?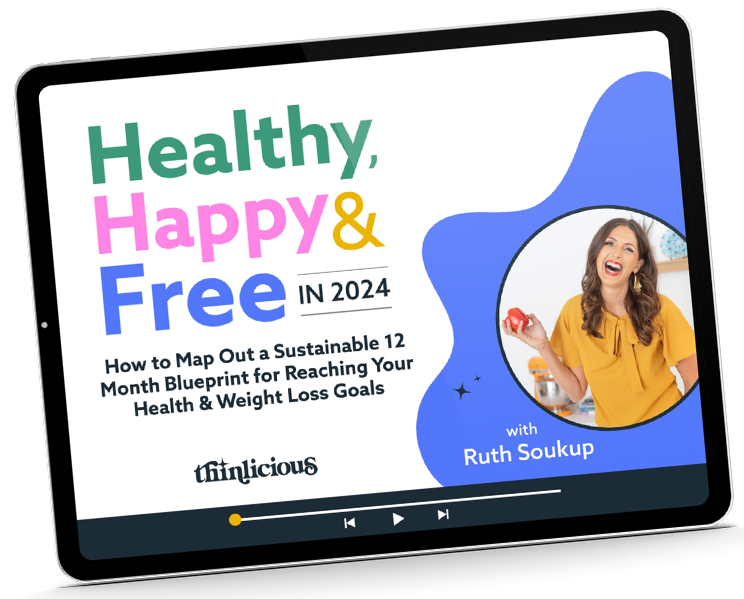 Our free on-demand video training will walk you through how to make 2024 THE year you set health goals…and keep them.
Children need to receive all the nutrients required for their growing bodies but can easily do without the sugars and carbs of the modern diet.
By removing processed junk food from their diet, children become low carb almost by default.
Nutrition in children (do you need carbs?)
The importance of whole food nutrition in children's health and development cannot be stressed enough. All children will benefit from lowering their sugar and carbohydrate intake, especially from processed and junk foods.
For low-carb kids, the emphasis should be on feeding them tasty nutrient-dense meals. Children shouldn't be relying on sugars, grains, and high-carb snacks.
Low carb is all about going back to basics – meat, vegetables, low sugar fruit, seeds, nuts, and healthy fats. Real food is simple food.
If you're new here, take advantage of how to start low-carb resources. Snag our low-carb starting cookbooks to get you pointed in the right direction.
More articles in my series: low-carb lunches
High-Carb vs Low-Carb Lunch Box
I designed these graphics as a simple visual teaching aid.
Many are surprised to see just how much sugar and carbs are packed into a regular school lunch box.
What is a healthy halo?
noun – the perception that a particular food is good for you even when there is little or no evidence to confirm this is true. (1)
Many of these items will be labelled with 5-star ratings, wholegrain, low-fat and organic, so to give a false impression that these items are 'healthy' and are good to eat.
So, unfortunately, well-meaning parents who want to make healthy lunches, are actually inadvertently setting their children up for a sugar and carb roller coaster, with the inevitable crash that follows.
Neither of these lunch boxes is an extreme example.
I'm not suggesting the high-carb lunchbox is something you might serve to your child all at once (yet this is a standard lunch box). Many lunch boxes often contain chocolate, cake, fruit squeeze tubes, Nutella, and peanut butter/jam sandwiches.
Often in addition to the lunch box, there are birthday cakes and chocolate/candy bars brought in by a classmate's birthday to share.
The low-carb lunch box example below could have been made even lower if a child needed to have their carbs restricted further for various health concerns.
You will notice the majority of the carb in the low-carb lunch box come from dairy, berries, and vegetables.
This reaffirms low-carb kids are not no-carb, but their carbs are coming from nutrient-dense sources.
Easy healthy lunchboxes
The low-carb lunchbox is an example of what can be made quite simply for a nutritious low-carb lunch box. It doesn't have to be complicated, in fact, it's quite easy.
In the original, standard lunch box, you can see where the biggest source of carbs and sugar was coming from – the juice and the processed food.
Simply being aware of these and reading labels will set you on a path to a more nutritious lunch box, and help your child stop the sugar roller coaster.
Use slices of cold meat or lettuce instead of wraps and fill with cheese, salad, and dips. Cut vegetables into different shapes and sizes, serve with a variety of dips, have some low-carb baking at hand, fill your freezer, leftovers are KING!
What healthy lunches do I pack?
I pack super easy low-carb lunches, predominantly from leftovers.
I always think of the quality protein component first, then the vegetables, fruit, and snacks will follow.
I also like to do some low-carb baking when time permits, and have some stored in the freezer.
If I were to offer one suggestion, it would be to make chaffles.
They are an absolute lifesaver and sanity-saver in the morning rush. You can make sweet ones and savoury ones. In fact, I have a FREE cookbook with 23 different flavours.
[convertkit form=2151310]
Low-carb lunchbox (easy recipes)
Here are a few great low-carb real food lunch box fillers. It's worth saying again: leftovers are KING!
Try to make double or triple dinners and you'll be prepared for the next few days. Load up your freezer.
Cook once, serve twice (or even three times).
More Low-Carb Kids Recipes & Ideas …
10 Point action plan
Stop buying drinks – juice, smoothies, sugary soda, flavoured milk and energy drinks.
Stop buying sugary sweets and candy. Start to slowly wean them onto fruit instead, then berries when their taste buds have adjusted.
Stop buying baked goods such as doughnuts, cakes, and cookies. They have a highly addictive combination of high sugar AND high unhealthy fat.
Stop buying all seed oils and trans fats.
Start buying real unprocessed whole foods.
Stop visiting the inner aisle of the grocery store where all the ultra-processed long-life products are.
Shop the perimeter of the supermarket for fresh produce, fresh meat and fresh dairy.
Crowd out the junk food with nutrient-dense food.
Ask your children to help cook the evening meals. Teaching them how to cook is a life skill that will serve them for the rest of their life.
Cook at home, eat together.
Remember – we are LOW carb, not NO carb. The emphasis is on the real whole food approach, healthy fats, fresh vegetables and good quality proteins.
Fun lunchbox ideas
Buy your children a brand new exciting and coloured lunch box.
Making healthy lunches fun is half the battle.
Initially, they will be missing the packaging with cartoon characters and highly coloured plastic, so these are some great fun ideas to get them excited.
[convertkit form=2151265]
What do you pack for low-carb lunches?
What was the biggest eye-opener when looking at these photos or reading labels?
How have you managed to help your child eat a more nutritious lunch?
Share your best tip or trick in the comment below to help others who would like to transition their child to a healthier lunch option.
Get our FREE guide to finally fix your metabolism!
Losing weight & getting healthy is never easy, but lately you might feel like it's suddenly become impossible.
Our Flip the Switch guide will help you clearly understand what's been going on, as well as exactly what you can do to get your metabolism working again so that you can look and feel your best—it's easier and more simple than you think!