A delicious healthy zucchini and parmesan bake with a crunchy cheese crust.
Made with 4 simple ingredients and takes less than 10 minutes to prepare. The whole family will come back for seconds.
It can be confusing to decide which are the best keto vegetable side dishes to make. These delicious keto side dishes are quick and easy too.
You may also want to see the best keto side dishes for pork, best keto side dishes for chicken, easy keto side dishes for salmon, and quick keto side dishes for beef.
Ready to lose weight and get healthy for life without dieting, drugs or making yourself miserable?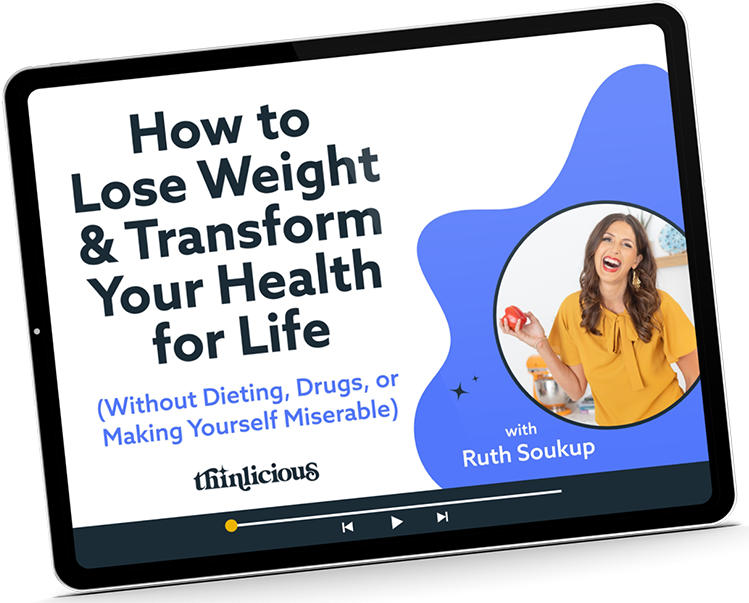 Our free on demand video training will help you understand why it's been so hard and what do to about it.
Zucchini (or courgette) are another versatile low-carb vegetable. If you are lucky enough to have a veggie patch, they grow like wild fire. Here is an easy way to cook them as a side dish for dinner tonight.
Is zucchini keto?
Yes, zucchini is keto but you just have to monitor and count the carb values into your daily carb limit. You may be on a low-carb diet or a keto diet. Make sure your zucchini's fit within your macros and you know how to read nutrition. labels.
Zucchini nutritional value per 100g/3.5oz is 3.1 g total carbs – 1 g fiber = 2.1 g net carbohydrates. You use a mere 17 calories, 1.2 g of protein, and a whopping 29% of your daily vitamin C needs. Not bad for a medium zucchini!
Nutritional values from cronometer.com
Is this the perfect side dish?
If you are subscribed to my website for free recipes and articles, you would have received a recipe for tarragon chicken last week. Did you notice the side dish?
I promised I would post the recipe soon, so here it is. An easy 'throw it in the oven' kinda dish.
The traditional recipe for baked zucchini requires bread crumbs for a crunchy topping, I now use almond flour/meal.
Living low-carb is so much easier once you discover a few tricks and hacks to start swapping high carb ingredients, for lower carb options. If you're an absolute beginner, you may want to take a quick look at my easy low carb swap cheat sheet. Print it off and keep it handy on your pantry or fridge.
How to Make – in 3 easy steps
Step 1: Slice the zucchini and tomatoes
Step 2: Cover with the crispy crust mix
Step 3: Bake until golden
How to reduce carbs further
To reduce the carbs you can reduce how many tomatoes you use, you could swap them out for cooked cauliflower rice, mashed cauliflower, mushrooms or even other low-carb vegetables such as dark leafy greens silverbeet or kale.
More low-carb zucchini recipes
If you're looking for more low-carb vegetable side dishes, take a look here at my easy recipe finder.
There are so many delicious keto recipes to use zucchini (that kids will actually eat). Zucchini bread, chocolate cake, baked bacon egg zucchini casserole, and of course, low-carb spaghetti bolognese with zoodles.
Get our FREE guide to finally fix your metabolism!
Losing weight & getting healthy is never easy, but lately you might feel like it's suddenly become impossible.
Our Flip the Switch guide will help you clearly understand what's been going on, as well as exactly what you can do to get your metabolism working again so that you can look and feel your best—it's easier and more simple than you think!