Enjoy a zesty, flavourful salad for lunch with this keto taco salad. Customize your taco salad to your taste or eat it fully loaded while still enjoying a filling low-carb option.
Keep reading to learn how to quickly toss together an amazing taco salad. Plus, you definitely do not want to miss the recipe for the yummy keto tortilla strips. They add the perfect touch of crunch or serve with a side of keto tortilla chips.
This is another easy salad recipe following on from my keto Caesar salad (high-protein salad), cheeseburger salad, keto chicken salads (served 3 ways) and is the perfect side dish for chicken.
Are Keto Taco Salads Healthy?
Salads are not always the healthy option you may think it is. By the time you've added toppings and dressing to many salads they are full of sugars and carbohydrates.
Are you ready to create the ultimate 12-month blueprint for reaching your health & weight loss goals this coming year?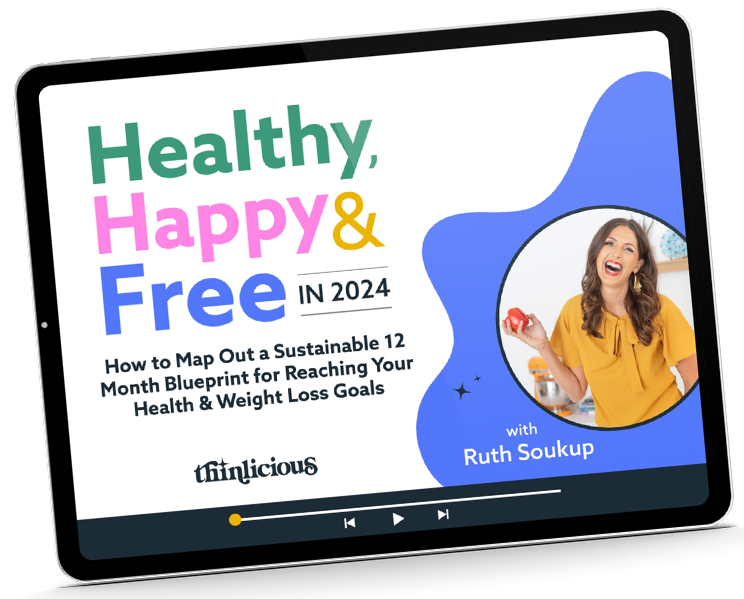 Our free on-demand video training will walk you through how to make 2024 THE year you set health goals…and keep them.
This is especially true with taco salads that are typically topped with beans, corn, and tortilla strips. However, switching out certain high-carb toppings and dressings with a healthier low-carb option is a great way to still enjoy a tasty taco salad.
How To Make "Tortilla Strips"
One of the best things about taco salad is the crunch tortilla strips. Instead of completely leaving out the tortilla strips we are replacing them with a low-carb option.
Making the "tortilla strips" is the first step in making the taco salad to ensure that your "tortilla strips" are ready to use when the salad is done.
To make your tortilla strips sprinkle a glass baking pan with shredded cheese and bake the cheese in the oven for 10-12 minutes. The cheese will melt and crisp while it bakes making the cheese crispy.
When the cheese is done baking remove it from the oven and when it is cool enough to touch cut the cheese into strips with a pair of scissors.
When you are baking the cheese do not line or grease the bottom of the pan. The cheese will produce oil naturally as it bakes, but it will also stick to any lining you add to the pan.
However, it will pop right out of a glass baking pan with no problem.
How To Prepare Taco Salad Meat
Earlier in the week, I browned ground beef in bulk to use throughout the week. If you are not sure how to brown ground beef or store it for use later on you can find directions in my ground beef meal prep.
To make your taco meat combine the cooked ground beef, sugar-free tomato sauce, and spices in a skillet on the stove. Alternatively, use your own homemade keto taco seasoning mix.
If you are browning the ground beef right before making the taco meat be sure the drain the grease from the ground before adding the seasoning.
The taco meat will need to simmer on medium-high heat for 3-5 minutes until the tomato sauce thickens.
If you cannot find sugar-free tomato sauce you can substitute the tomato sauce with 2 tbsp. tomato paste mixed with 1/3 cup of water.
Taco Salad Toppings
Use the time it takes for your meat and tortilla strips to cool to chop your lettuce and toppings.
I usually keep it simple and use chopped romaine lettuce for my salad. However, you can use any lettuce combination you want.
The toppings listed in the recipe are low-carb toppings alternatives you can use to add lots of color to your salad.
Feel free to leave out any toppings you do not like, or set the toppings up separately so that each person can add their own toppings.
How To Reduce Carbs Even Further?
If you want to reduce the net carbs per for your salad even further you can leave out or reduce the number of bell peppers/capsicums and salsa.
Setting the toppings up on the side makes it easy to portion control your toppings.
Taco Salad Dressing
We aren't adding a special dressing to this salad because it doesn't need it. A delicious simple salad dressing will do nicely.
Once you have mixed up your salad the seasoning from the meat blends with the sour cream or salsa that you added to make your own tasty no-fuss dressing.
However, if the texture of the sour cream is too thick for your tastes I recommend mixing the sour cream with a few spoonfuls of water to thin the sour cream.
You'll get the same delicious flavor but the "dressing" will be thinner and easier to drizzle or pour without the fuss of making and chilling a dressing. This is of course a matter of preference.
How To Meal Prep Low-Carb Taco Salad
This taco salad is also a great option for a lunch meal prep.
To meal prep this salad for lunch throughout the week you will want to place the lettuce in a storage container with a damp paper towel over the top.
Add the toppings to the side to be mixed in when you are ready to eat your salad.
This keto taco salad is an excellent filling meal that you can quickly throw together for your family. It is especially easy on a warm day when you don't want to stand over the stove for a long period of time. You are going to love how simple this salad is to make!
More Keto Mexican recipes
Low-Carb Taco Salad (with keto cheese tortilla strips)
Quick and tasty taco salad for lunch or dinner.
Print
Pin
Rate
Want to lose weight and get healthy for life—without dieting, drugs, or making yourself miserable?
We can help! Tell me how!
Ingredients
Cheesy "Tortilla Strips"
1

cup

shredded/grated cheese

any shredded/grated cheese will work
Taco Meat
2

cups

cooked ground/minced beef

1/3

cup

tomato sauce

reduced sugar or 2 tbsp tomato paste

1

tsp

chilli powder

1/2

tsp

onion powder

1/2

tsp

garlic salt

1/2

tsp

ground cumin
Salad and Toppings (all optional)
4

cups

romaine lettuce

chopped

1

cup

red and yellow bell peppers/capsicum

diced

⅓

cup

black olives

sliced

¼

red onion

diced

2

jalepenos

sliced

½

avocado

sliced

bunch

fresh cilantro

torn or chopped

⅓

cup

salsa

reduced sugar

⅓

cup

sour cream
Instructions
"Tortilla Strips"
Preheat your oven to 220 C/425 F. Spread the shredded cheese over an unlined baking pan. Bake the cheese for 10-12 minutes or until the cheese has melted and turned crisp. Let the cheese cool then cut it into tortilla strips with a knife or scissors.
Taco Meat Sauce And Salad Prep
While the "tortilla strips" are baking, prepare your meat on the stove. Mix all the taco meat ingredients together in a skillet and let it simmer a few minutes until it is warm and the sauce has thickened.

Chop your lettuce and desired vegetables for your salad. When the meat and tortilla strips are done assemble the salad in a large bowl topped with salsa and sour cream. You can also serve your salad buffet style and let everyone add their own toppings to their salad.
Notes
NOTE: To reduce the carb values, simply reduce how much bell peppers/capsicums, reduced sugar tomato sauce and salsa are used.
Nutrition
Serving:
1
serve (serves 4)
Calories:
486.6
kcal
Carbohydrates:
11.6
g
Protein:
30.8
g
Fat:
35.9
g
Sodium:
1006.1
mg
Potassium:
870
mg
Fiber:
4.6
g
Sugar:
3.8
g
Vitamin A:
5067.7
IU
Vitamin C:
83.4
mg
Calcium:
279.3
mg
Iron:
3.9
mg
Looking for more amazing low-carb family-friendly recipes? Give these a try!
Get our FREE guide to finally fix your metabolism!
Losing weight & getting healthy is never easy, but lately you might feel like it's suddenly become impossible.
Our Flip the Switch guide will help you clearly understand what's been going on, as well as exactly what you can do to get your metabolism working again so that you can look and feel your best—it's easier and more simple than you think!