Confused about making a healthy lower-carb lunch box?
Take the stress out of your mornings and look at these super easy ideas + lunch box FREE PLANNER + FREE kid's guide book.
LOW CARB KIDS: Want help getting started? Join my FREE Facebook group – Low-Carb Lunch Box hacks. Come and join in the fun and let me help you get organised when it's time to go back to school.
[convertkit form=2151265]
Are you ready to create the ultimate 12-month blueprint for reaching your health & weight loss goals this coming year?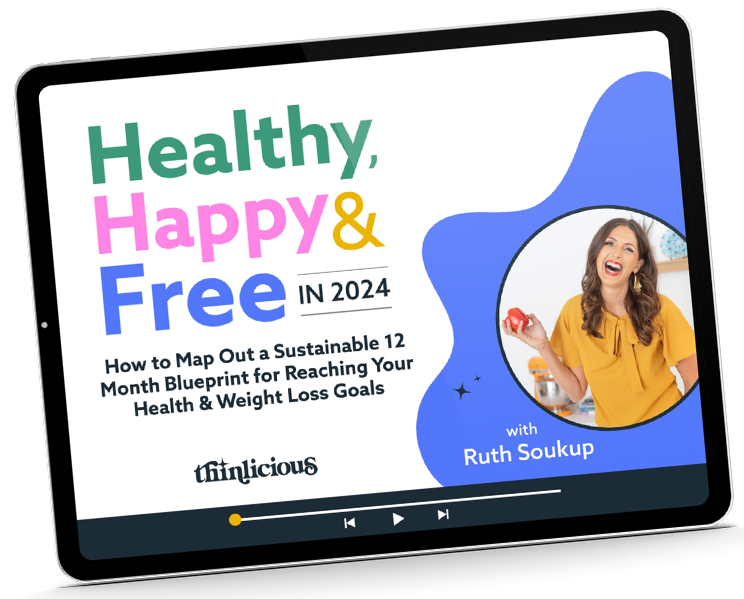 Our free on-demand video training will walk you through how to make 2024 THE year you set health goals…and keep them.
How to make a healthy lunch box (lower-carb friendly)
This is my 4th in the series of Low-Carb Kids. You have all asked for more examples and inspiration for easy healthy lower-carb lunch box ideas.
If you are new here these are great pages to start with.
For quick inspiration for making a healthy lower-carb lunch box use my recipe finder.
TOP TIP: Don't forget to use last night's dinner for lunch (or even breakfast). Make a bigger batch of quiche, meatloaf, save leftover roast meat, cook extra sausages etc. Anything to make life easier in the morning has to be good.
Confused about making a healthy lower-carb lunch box? Take the stress out of your mornings and look at these super easy ideas + lunch box PLANNER.
Why go lower-carb?
All children will benefit from ditching the ultra-processed junk food and lowering their sugar and wheat intake.
My children are lower-carb kids, not NO-carb kids. I emphasise their meals should be from whole food sources that are naturally lower in carbs and nutrient-dense. When you base your children's meals on whole real food, they almost become low-carb by default.
Here are just some of the low-carb lunch boxes I have made.
[convertkit form=2151265]
Lower-Carb Lunch Box Recipes – savoury
Almond flour bread – the first step to removing processed bread from their lunch box.
Coconut flour mini cheese loaves – another lower-carb bread, especially for those who can not tolerate almonds
Coconut Flour Mini Cheese Loaves Recipe
The perfect little cheesy mini loaf for lunch boxes. Serve warm with butter.
Check out this recipe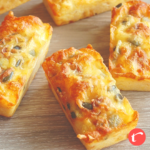 Devilled eggs – the perfect high-protein punch. Throw away your protein powders.
LCHF chicken nuggets – these are guaranteed to be a crowd-pleaser
Salmon and cream cheese bites – sounds tricky but it's a one-bowl recipe that my kiddos LOVE.
Easy egg salad – a real tummy filler. Why not add some crunchy celery too?
Paleo scotch eggs – a powerhouse of nutrition and portable too.
[convertkit form=2151265]
Lower-Carb Lunch Box Recipes – sweet
Coconut flour choc chip cookies – perfect if your child attends a nut-free school
Grain-free granola bars – no sugar-free lunch box is complete without a granola bar.
Lemon and blueberry cupcakes – who doesn't love a cute cupcake (sugar-free of course) in their healthy lower-carb lunch box?
Chia berry fresca – perfect to come home to a colourful and healthy drink.
Healthy Lunch Box Planner
So how do you start to plan a healthy lunch box? As easy as you can. Don't make life difficult.
Leftovers are KING! Cook once. Serve twice.
Look at what leftovers you have – quick, easy, cheap and nutritious.
First, choose your quality protein. Chicken. Canned tuna. Boiled eggs. Ham (from the bone, not ultra-processed).
Give some colour with vegetables such as carrot sticks. Celery. Stuffed peppers. Broccoli. Cherry tomatoes.
Add some healthy fats (and probably some more protein). Cheese. Nuts. Cream cheese. Cheese dips.
Finally, add a little treat such as berries. Low-carb cupcakes. Grain-free granola bar. Fruit kebabs.
The Ultimate LOW-CARB Lunchbox Book: This isn't about doing more, it's about doing things DIFFERENTLY!! – CLICK HERE
If you would like to learn how to become a low carb family that ditches the soda and junk food, you may wish to look at my latest eBook "Low Carb Easy Family Meals – 35 easy recipes."
Get our FREE guide to finally fix your metabolism!
Losing weight & getting healthy is never easy, but lately you might feel like it's suddenly become impossible.
Our Flip the Switch guide will help you clearly understand what's been going on, as well as exactly what you can do to get your metabolism working again so that you can look and feel your best—it's easier and more simple than you think!