Most people reading this will be completely unaware of how much sugar is in a "healthy" diet.
Spoiler alert, you may never enjoy your morning cereal with almond milk and a banana … after reading this.
What is a healthy diet?
Are you eating what many people perceive as a healthy diet? Low fat? Low salt? Fruit smoothies? Medjool dates? Weight watchers dinner? Low-fat fruit yoghurt?
But have you ever calculated how much sugar is in a healthy diet? Take a look and see where all that sugar is hiding.
Are you ready to create the ultimate 12-month blueprint for reaching your health & weight loss goals this coming year?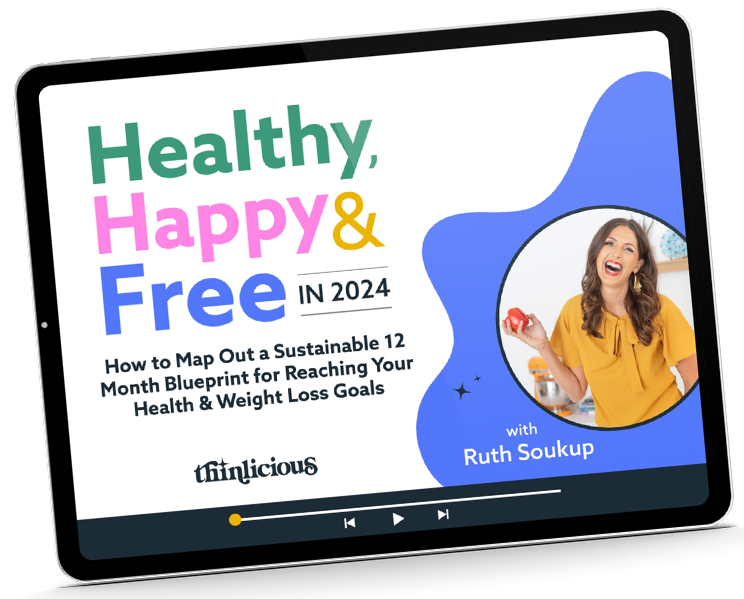 Our free on-demand video training will walk you through how to make 2024 THE year you set health goals…and keep them.
Sugar has never been in our food supply like it is in modern times.
Take a look at how much sugar is in a healthy diet. Forget the low fat foods, the cereals & don't drink your calories
When the low-fat food pyramid was created, along came the high sugar and processed carbs.
Why?
Because when fat is removed from many foods, to ensure they continue to be palatable and flavoursome, other additives are pumped in such as flavours, sugars, and starches.
Manufacturers know when fat is removed, products lack taste and texture.
Don't believe me? Go and check out the regular version of products with their lite or fat-free versions.
You will discover the low-fat versions have higher sugar and carb values than their regular counterparts.
Why is cereal/granola a modern disaster?
Cereal is a modern phenomenon. Yes, our grandparents grew up on oats, but highly processed and high-sugar modern cereals, especially children's cereals, belong more in the dessert aisle than the breakfast aisle.
Read more: Why breakfast is the new dessert
After learning how much sugar is in a healthy diet, you will instinctively avoid those cereals that are full of dried fruit, which is nothing more than dried sugar.
On top of this, sugary drinks are around in ever increasing volumes and regularity. Once soda was a drink to be enjoyed at birthday parties, now it is an everyday occurrence. A 600ml (20 fl oz) bottle is the equivalent of a child's entire week of sugar following the daily recommended 3 tsp/day.
Nutrition Panels

So the message to you, is to read your nutrition labels, ensure you eat unprocessed food, and to be aware of what you are eating, snacking and drinking.
It's about awareness then it is your choice and an informed choice.
Take a look at this infographic showing a surprising amount of sugar hides in what many perceive as being 'healthy' choices.
I'm hoping no one would eat all of this in a day, but it's a bit of an eye-opener. None of these servings are supersized, no sweets, no soda, no obvious high sugar foods here.
Look out for hidden sugars and avoid them as often as you can.
Get our FREE guide to finally fix your metabolism!
Losing weight & getting healthy is never easy, but lately you might feel like it's suddenly become impossible.
Our Flip the Switch guide will help you clearly understand what's been going on, as well as exactly what you can do to get your metabolism working again so that you can look and feel your best—it's easier and more simple than you think!