No more guessing … try the BEST keto and low-carb macro calculator PLUS you get a FREE 5-Day Meal Plan & Shopping List.
Calculate your own macro goals depending on whether you want to lose weight or maintain weight.
Discover how many carbs, protein, fat, and calories to have each day. It works for a low-carb diet and a keto diet.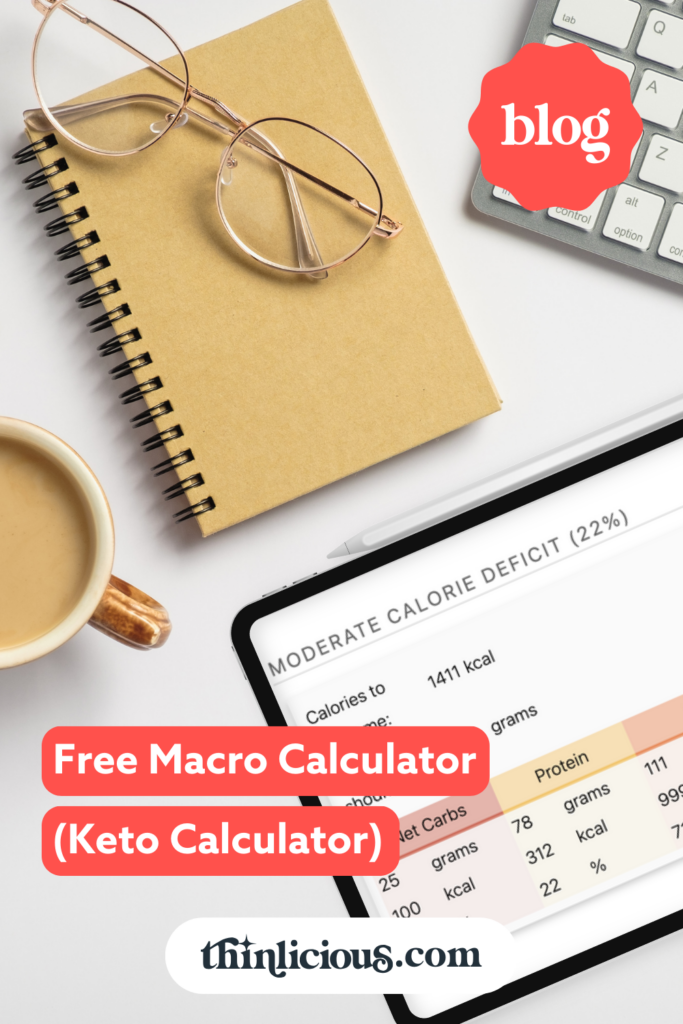 If you are new here, I suggest downloading your FREE diet sheet with easy meals and snacks for beginners.
Before you being, you may want to see the keto diet food chart and read the keto glossary to help you understand keto words, keto acronyms, and keto slang.
Are you ready to create the ultimate 12-month blueprint for reaching your health & weight loss goals this coming year?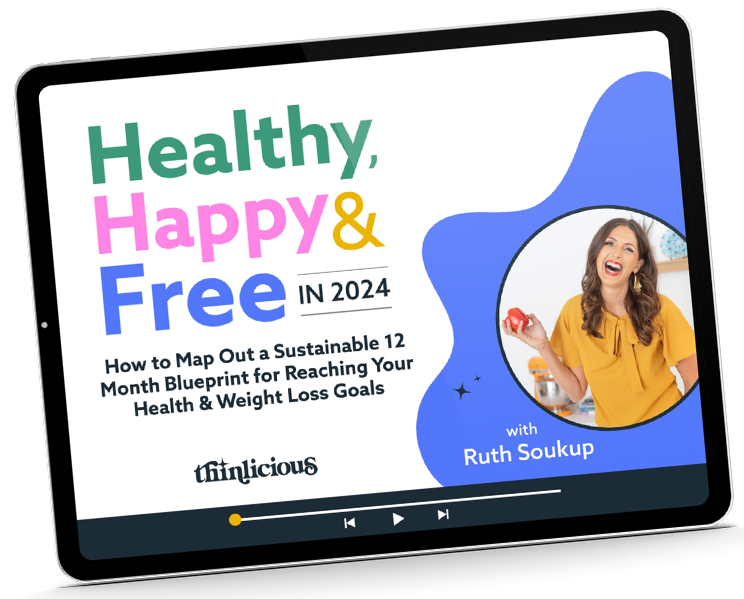 Our free on-demand video training will walk you through how to make 2024 THE year you set health goals…and keep them.
What are macros?
Macronutrients are carbs, fat, and protein. Micronutrients are vitamins and minerals.
Carbohydrates – are simple sugars and starches. All digestible carbohydrates will raise your blood sugars and trigger an insulin demand, trigger hunger, and affect mood, mental clarity, skin, and inflammation to name just a few. There are no essential carbohydrates.
Protein – supplies our body with essential amino acids which are the building blocks for muscle growth.
Fats – provide the essential fatty acids that our body and brain need. Choose healthy fats with minimal processing.
What is keto?
Generally, a keto diet is considered to be:
less than 20g net carbohydrates per day
high in healthy fats
moderate to high protein (1.5 – 2.5 g/kg of lean body mass). In imperial units, that's 0.7 – 1.4 g/lbs of lean body mass)
By lowering your carbs to this level, it will put your body into a metabolic state called nutritional ketosis. This state of nutritional ketosis is what allows your body to become extremely efficient at burning fat.
You become a fat burner, not a sugar burner.
How do you calculate macros?
With the FREE macro calculator below, simply enter all your details and it will calculate how much protein, fat, and calories you need to reach your goal.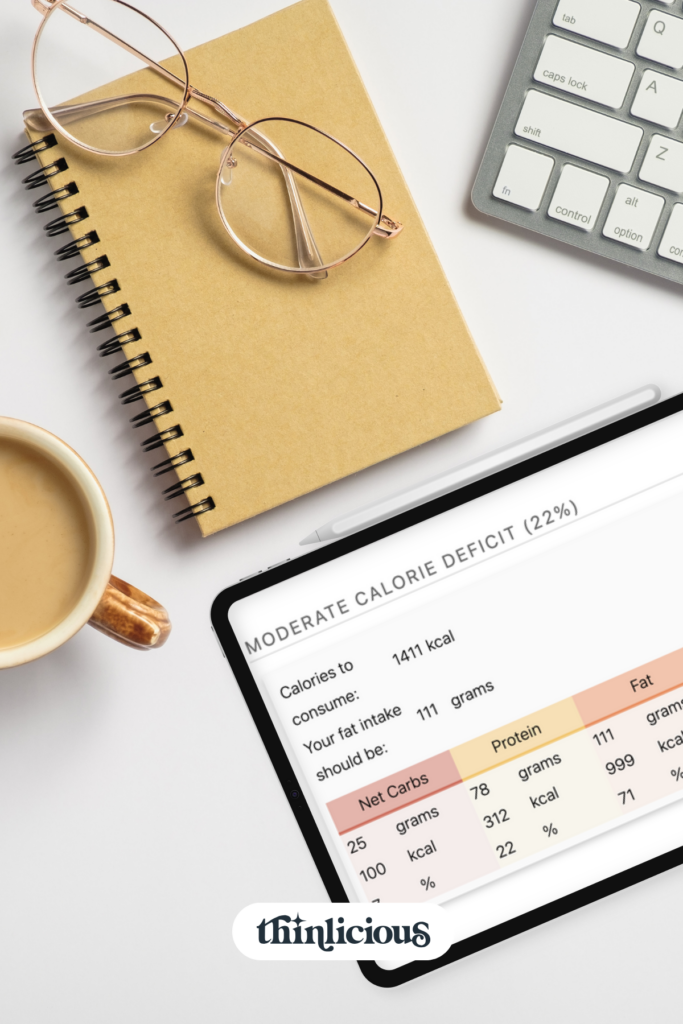 What are the benefits of reducing carbs
every person will benefit from some form of carbohydrate restriction.
improves appetite regulation
increases energy levels so you actually want to be active
improves blood lipid ratios, blood pressure
weight loss
reduce vascular inflammation, which is the cause of most modern diseases, and is linked to CVD, diabetes, dementia, cancer
decreasing carbs increases the fat-transporting enzymes AND increases the rate at which the mitochondria (powerhouses of your cells) utilize fat
increase whole, real foods leading to an increase in nutrients
Read more: Advantages of low-carb nutrition
Which is the best app to count macros?
With so many apps available online these days, it's hard to cut through the noise and find simple yet effective and accurate apps that suit individual needs – in this case, counting carbs!
The most popular and incredibly accurate app that:
– has a ketogenic macro calculator that will give you carb, fat, and protein targets for your current body weight.
– track your MACROnutrients and MICROnutrients.
– monitor your blood glucose, ketone levels, weight, heart rate, and even blood pressure.

You can quickly and accurately track your carbs, fat, protein PLUS it also gives you nutrition scores. You will see if you have hit your daily target for each vitamin, mineral, lipids, and amino acid.
Accurate – Easy – Set goals – Set macros – Ketogenic Calculator – Monitor Biomarkers
FREE keto weekly meal plan
I want to ensure you have everything you need to get started.
I have a FREE 5-day meal plan for you, with a shopping list, pantry guide, and progress tracker.
How to estimate body fat
To use the macro calculator, you need to estimate your body fat. These pictures are easy to use so you can estimate your %.
Why is body shape important?
Should you restrict your carbs even if you are slim? Your body composition, where you store your fat, is a crucial factor.
Those who carry excess weight mainly around the tummy are more likely to be insulin resistant. Apple shape (band of tummy fat) should be more aware of their carb intake compared with pear-shaped (mainly bottom-heavy).
So if you have always had skinny legs but notice a tummy starting to appear, then watch your carbs as it is this visceral (tummy) fat that is more dangerous to your internal organs.
How to set your own carb/fat/protein goals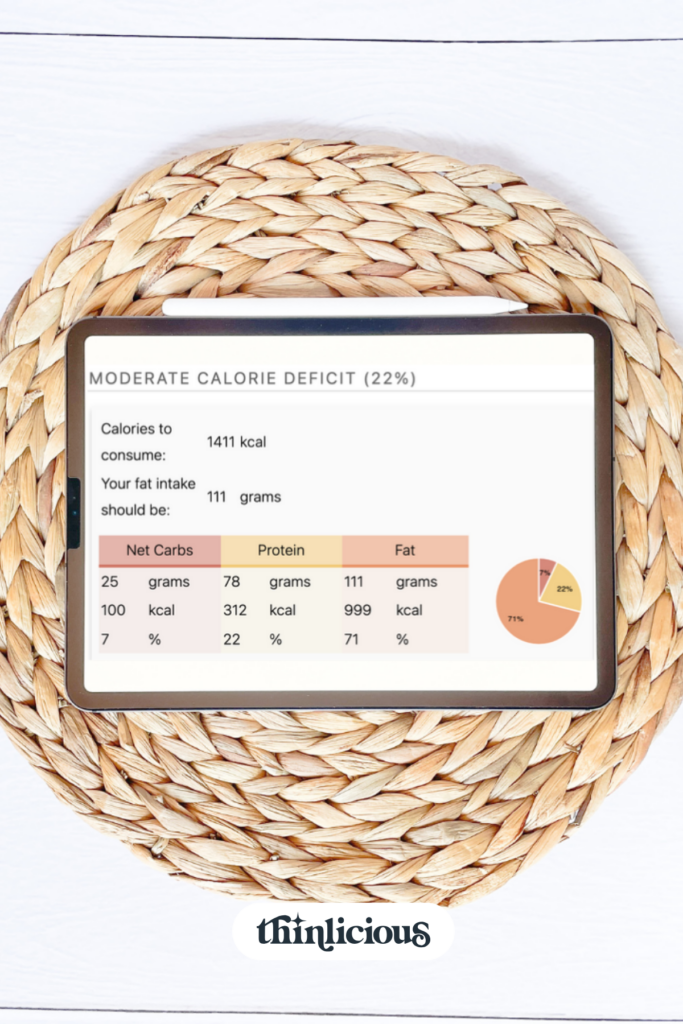 The keto calculator will help you set your carb limits, your protein targets and your fat limits. You might also want to look at the keto food pyramid so you have an idea of how to build your meals and snacks.
Carbs – set your limit. 20g is keto, 50g is low-carb, 100g is moderate low-carb
Protein – is a target. The amount required by each individual will vary depending on your level of activity
Fat – is a limit. It is a myth that a keto diet should be based on high excessive amounts of fat. The calculator will show you the MAXIMUM fat each day.
How much protein is too much?
Too little protein and your appetite will not be stable, too much and this may create a weight-loss stall. But for most, increasing protein allows them to lower their carbs and fat.
Protein is satiating, protein is required for our essential amino acids. Choose quality protein sources.
What Does 30g Protein Look Like?
FREE Low-Carb And Keto Macro Calculator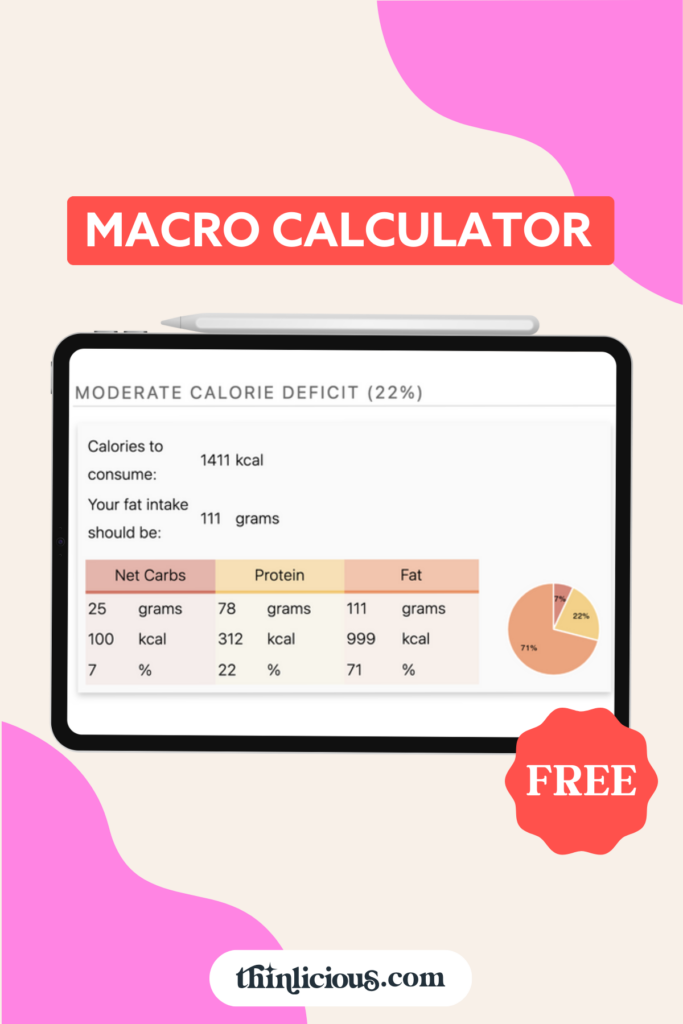 Get our FREE guide to finally fix your metabolism!
Losing weight & getting healthy is never easy, but lately you might feel like it's suddenly become impossible.
Our Flip the Switch guide will help you clearly understand what's been going on, as well as exactly what you can do to get your metabolism working again so that you can look and feel your best—it's easier and more simple than you think!