These Sugar-Free Mocha Cups (keto custard) are a super simple way that you can enjoy a chocolate and coffee sweet treat and stay on track with your keto diet!
Don't feel like you have to limit yourself just because you're limiting your carbs! This treat is one that you can enjoy without guilt!
What I love about low-carb mocha custards, is the fact that there is no added sugar and made with simple ingredients. I absolutely love the classic combination of dark chocolate, creamy custard, and a good coffee.
Can you eat keto desserts?
Feeling as though you're limited on sweet treat options can be discouraging. So it's time that you give your taste buds a wake-up call with these delicious, healthy sugar-free mocha cups.
Ready to lose weight and get healthy for life without dieting, drugs or making yourself miserable?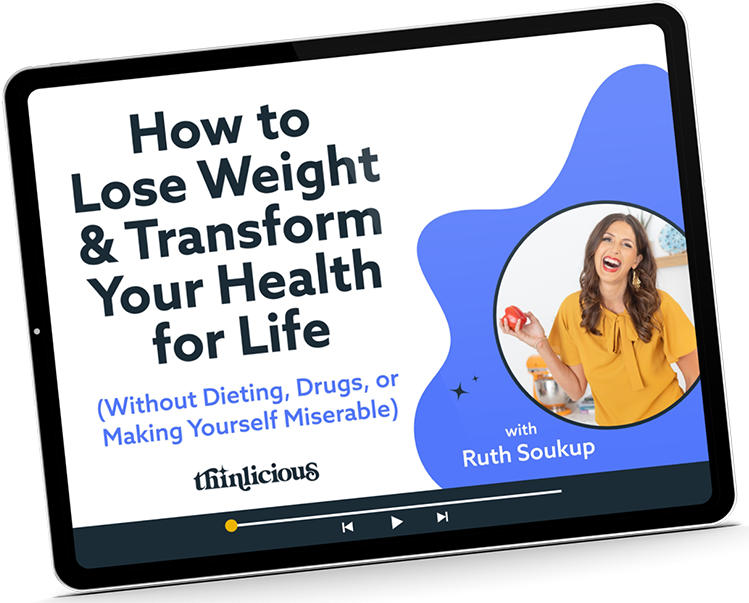 Our free on demand video training will help you understand why it's been so hard and what do to about it.
These mocha cups are hands down delicious and each spoon is a piece of coffee heaven. By making sure your keto desserts fit within your daily carb limit AND portion controlling them you can still enjoy chocolate desserts and stay on track with your keto diet.
Portion control is easy because they are single-serve desserts and you can even keep them in the freezer so you're not tempted to eat 2 or 3.
And you can sit there enjoying every single bite knowing that you're not busting your eating habits or lifestyle by indulging in this treat. That, my friends, is a total win.
What is instant coffee?
Instant coffee is a dream come true. While some people tend to shy away from it because it's not actually brewed, instant coffee has the same great taste and flavor as other coffee options.
For this recipe, you add the instant coffee and cook the sugar-free mocha cups on the stovetop. But for everyday use, instant coffee can easily be added to a hot cup of water to give you that instant coffee fix that you're needing to start your day.
What is a latte, espresso or a mocha?
Great question.
Many people are confused by all the varieties and options available at a coffee shop. Ordering coffee seems to have become so complicated.
An espresso shot is a single shot of ground coffee beans extracted with hot water. -single shot – 0.5g carbs
A latte is a single or double shot of espresso with the addition of steamed and frothed milk. This large volume of milk can be as much as 20g carbs from the milk alone! – medium 16fl oz – 20.3g carbs
Mocha (or sometimes called a mochaccino) is espresso with steamed frothed PLUS cocoa and sometimes sweetener. Many cafes just add cocoa syrup which will add even more carbs and sugar to your day. – medium 16fl oz – 53.2g carbs
Nutritional values from cronometer.com
The best way to order coffee
For me, I ditched the milky lattes and flat whites as soon as I realized how high carb they are. if you're unsure how to order your keto coffee, the carbs in coffee charts will show you exactly which to enjoy and what to avoid.
Now, my regular order is an Americano (long black) with a side of hot water and heavy pouring cream. – 2g carbs AND I manage to get 2 cups of amazing coffee for my $$$.
Easy keto brunch
While keto coffee desserts are delicious to enjoy on their own, why not have a fun breakfast or brunch date with your friends and have these are the main event!
Now that we've got your mouth-watering, it's time to think of other fun ways that you can enjoy these sugar-free mocha cups!
When you find something this good and delicious, you need to make certain that you share it with everyone that you love.
Personally, I love these for a real after-dinner treat.
More sugar-free mocha desserts
If you love the taste of mocha or coffee, you're in luck. I have a ton of amazing mocha and coffee recipes that can keep this sugar-free coffee taste and flavor going all season long!
Get our FREE guide to finally fix your metabolism!
Losing weight & getting healthy is never easy, but lately you might feel like it's suddenly become impossible.
Our Flip the Switch guide will help you clearly understand what's been going on, as well as exactly what you can do to get your metabolism working again so that you can look and feel your best—it's easier and more simple than you think!