Best Food Tracker Apps & How To Use Them
So you're finally ready to give the low-carb or ketogenic lifestyle a try.
Maybe you've just started our 28 Day Metabolism Reset, or you've signed up for our latest challenge. Or maybe you're not quite ready to commit to a plan; you're just trying to figure out this keto thing all on your own.
You've read about how to get started and why you need to make sure you're getting enough fat. You're starting to understand the connection between your blood sugar and your weight loss. You've even started being able to decipher all that keto and low-carb terminology that at first felt like learning a whole new language.
But there's one more thing you need to know before you dive in.
And honestly, understanding this piece could literally be the difference between reaching all your weight loss goals or being just another one of those people who throw up their hands and say, "I tried keto, but it just didn't work for me."
So what's the big secret to success?
It's actually taking the time to track what you eat to make sure your macros are where you want them to be.
And honestly, you would be shocked to know just how many people skip this step and then come back later to admit that they didn't start actually seeing real results with keto or their low-carb lifestyle until they actually started to get intentional about tracking their macros.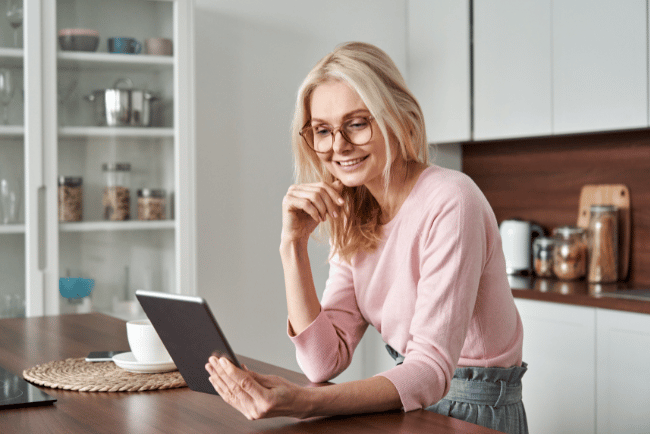 So that's the bottom line–if you want to succeed on a low-carb or ketogenic plan, whether it's our own Thin Adapted System or another plan you've found, you've got to commit to tracking what you eat and especially to counting your macros.
Luckily, with the apps available today, this is actually a whole lot easier than it sounds.
That said, before you head to the App store and get overwhelmed with all the choices, keep reading! We've done the work for you and have three food-tracking apps that we recommend, especially if you need to track macros (instead of just calories—which we don't actually care about here at Thinlicious™).
Of course, if you're new to the low-carb world, we might be getting a little ahead of ourselves. So before we dive into our picks for the best food tracking apps for keto, let's start with a quick refresher on what macros are (and why they are so important).
What Are Macros?
The word "Macros" is actually short for macronutrients. If you want to know all the details, we have a helpful guide explaining everything about macronutrients that you need to know.
But the short version is these macros are considered essential nutrients. They contain the components of food that your body needs in order to survive.
For example, proteins provide essential amino acids, while fats contain essential fatty acids. Your body uses each macro for very specific functions.
Macronutrients also contain energy in the form of calories. Carbs are typically the main energy source, but your body can use other macronutrients for energy—like fat in a low-carb lifestyle.
Macro means large, so these are different from micronutrients. Your body only needs micronutrients in small amounts. Micronutrients include vitamins and minerals like B12, iron and zinc.
When you follow our program, the Thin Adapted System, the main macros that you'll track are protein, fat, carbs and fiber. And there are apps that actually track each of these macros for you, automatically!
What Is The Easiest Way To Keep Track Of Macros?
We get this question a lot! When you're trying to make sure you're eating enough fat, protein and controlling your carbs, how do you track all that, easily?
Thankfully, there is an app for that (or three—you choose the one that you like best)!
You could try to track your macros on pen and paper, but why put yourself through all that trouble? These apps also remember everything so you can see what you ate in the past month. This is especially helpful if you've hit a weight loss plateau and want to see if your eating might contribute to it.
So check these out and let us know what you think!
Best Food Tracking Apps For Macros
There are a bunch of food tracking apps out there, and they all promise to do basically the same things. But when you're Thin Adapted and trying to stay within certain macros, you really need an app that can break down what you're eating into those macros and enable you to set goals for each one.
Remember, we don't even look at calories on the Thin Adapted System. Instead, we make sure we are eating enough fat and protein and limiting those carbs with the understanding that our guidelines are just that—guidelines—so you need to be able to adjust to what works best for you!
So here they are, in order (our absolute favorite being top choice).
Lose It!
This is by far our favorite food tracking app of all time! It's incredibly user friendly. You can set up your goals and tell it to track specific macros. Then, as you add food throughout the day, it will keep a running total so you know how much of each macro you have left to eat.
Here are some more reasons we love Lose It!:
It's easy to add food. Search the database (all of our Thinlicious recipes are in there) or scan the barcode. You can also type your own custom recipe into the app.
It suggests carb amounts per meal. And it updates the suggestions based on what you input so far.
Graphs are easy to understand. People who prefer images over words can see their macros in a pie chart.
It tracks anything you want. You can use it to track your weight, steps, even how much water you're drinking.
Track with friends. Connect with other Lose It! users that you know and cheer each other on with comments.
It connects with other gadgets. Set up automatic tracking with your phone, wearable fitness trackers (like the FitBit), and even connect it with a smartscale so your weight is automatically tracked in the app too.
Some of our favorite features are premium features. They have a free plan, and you can pay for premium. Check out the differences here. If you're serious about losing weight with this app, we suggest upgrading to premium.
My Fitness Pal
MyFitnessPal (MFP for short) is another super-popular food tracking app that people love. It works very similarly to Lose It!
It's a lot more robust than Lose It, offering more than just food and healthy tracking. It also has a huge directory of recipes, workouts and a newsfeed that's almost like its own social media platform.
Both are very easy to use. In fact, the biggest differences are the prices and the scanners. Lose It has a lower annual premium price than MFP Premium. And Lose It sometimes offers Premium for a lifetime at an affordable price. But MFP has USDA guidelines for serving sizes so when you are making your own recipes this is a super valuable function to have at your fingertips.
Here's what we love about MFP:
File Exports: You can download and export everything you ate that day, week or month. This is really helpful, especially if you're trying to discuss a weight loss plateau in our Thin Adapted System accountability group.
Intermittent Fasting Tracker: It's easy to find in MFP and really easy to set up and manage.
Import Recipes: Within the app or on the desktop, you can paste the URL of any recipe you find online, and it will instantly import the ingredients and amounts and track the macros for you.
Scan your plate: This is a premium feature we love! Scan your food, and it will guess at what it is. Then, you can edit how much of it you ate. It isn't always perfect, but it's so much faster than typing every single thing.
Huge Database: The differences are narrowing every day, but it seems like MFP has a bigger database with more restaurants and foods in it than Lose It.
Keto Diet App
If simplicity is the name of your game, then The Keto Diet App was made for you. The main screen is clean, easy to navigate and perfect for people who like organization.
Just because the main screen is simple doesn't mean it's low powered. The Keto Diet App has everything you need in order to track your food and your weight loss progress (and even plan your meals in advance).
Here is what we love about The Keto Diet App:
Database of exclusive recipes: If you need more ideas, they have thousands of ideas.
Informational: They are constantly producing helpful tips on their blog, and it is sent directly to the app.
Progress Trackers: You can track not just your weight but specific measurements too.
Extensive Database: There are almost 2 million foods and restaurant meals already in their database, saving you time when you track them.
What sets this apart from other food tracker apps is the blog of authoritative articles. They are written by nutritionists, people with Ph.D.s and physicians too. They don't copy and paste information from other websites; they share current research and information that is best for you.
Those are our three favorite apps! But wait….here's a bonus fourth app you can try out too!
MyMacros +
If you're on a budget and want a macros-tracking app that does all the things, then MyMacros+ is for you! It's the lowest-priced app of all three (with an option of paying just $1.99 a month).
It's not just a calorie or food-tracking app. It's built specifically with the goal of tracking macronutrients. And it might be a small thing, but we love the motivational comments it makes on the welcome screen.
MM+ is focused on tracking macros, and it does it really well. The app is very simple, with a clean, user-friendly design.
Here are some more things we love about MM+:
Widgets: It syncs up with smartwatches so you can use the easy widgets on them.
Library is always growing: They have a huge database of food you can choose from, just like MFP and Lose It!
Mobile and Web: You can update things on a computer, phone or tablet.
Add Meal Types: You can add brunch or multiple snacks, without being restricted to just breakfast, lunch and dinner.
Final Thoughts
Which of these three apps sounds like the best one for you?
The truth is that all three of our favorite apps are so easy to use. You literally just start typing in the name of the food, then select the match. Tell it how many servings you ate and click "add to the diary." Bam! Done!
All of these apps can also read barcodes, have a huge database of popular restaurant chain choices and even give you the ability to add your own recipes.
But you will have to choose which one you like best.
Whether you're brand new to Thinlicious and the low-carb lifestyle or you're just looking for a better app than the one you're using now, any of these apps will make life so much easier!
Try it out, and then let us know in the Thinlicious Facebook Community which one you like the most!
Take Control Of Your Health
Planning ahead on a keto diet gives you so much more freedom! Using an app let's you see what you've eaten and makes it a lot easier to know what else to eat throughout the day.
As you eat better, you'll start to feel better, too! Are you ready to start living a healthier life!?
Start with the 28 Day Metabolism Reset! This easy 4-week program will retrain your body to burn fat for energy instead of carbs and sugar. With meal plans and helpful videos, it's the one place to start when you're ready to feel energetic and healthy without depriving yourself of the food you love. Get started today!
PIN FOR LATER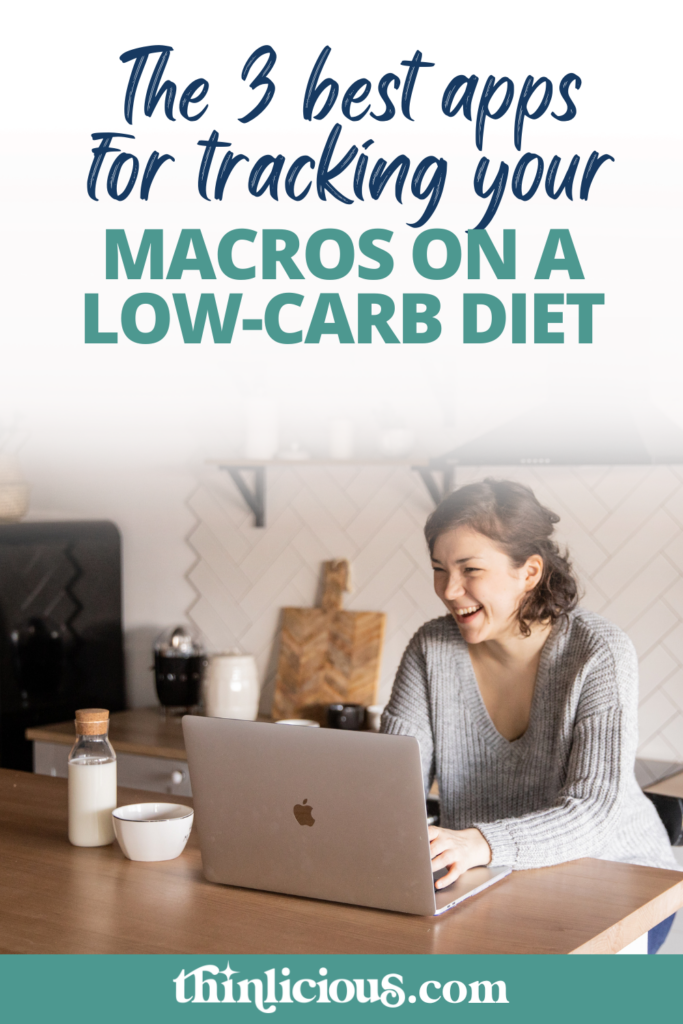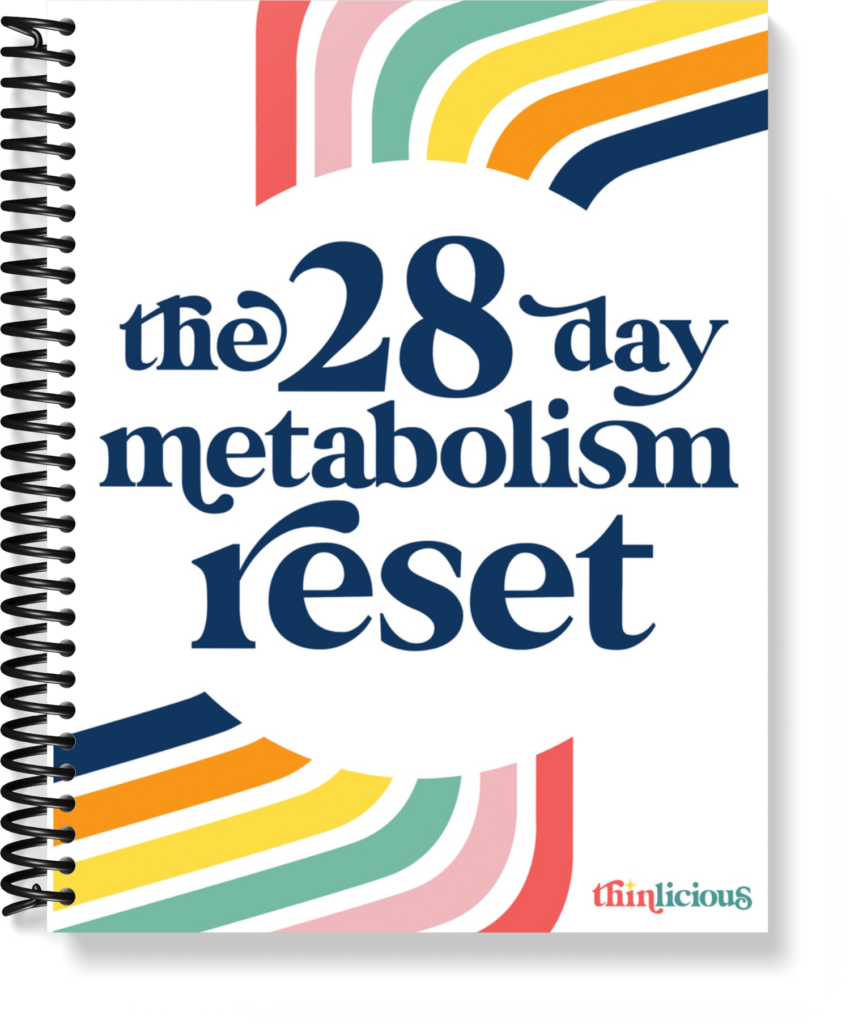 Love what you see?
Check out our 28 Day Metabolism Reset program! Our easy to follow program has helped thousands of women lose weight and feel great, without feeling hungry all the time. Now is your chance to get all the tools you need to succeed (even when your life feels crazy)!