Let's start with the good news: yes, you CAN eat keto at Mexican restaurants! You may even be pleasantly surprised at all the good options you'll find. It's all about knowing what to order (and what to avoid).
Chips…tacos…enchiladas…chimichangas…talk about a carb load! When you get right down to it, eating keto at Mexican restaurants might feel pretty intimidating if you're living a low-carb lifestyle.
Without all the corn and flour tortillas, what else is there to eat?
Thankfully, your favorite Mexican restaurant can absolutely be enjoyed while eating low carb. There are plenty of options, and you'll have no problem ordering something you love.
Ready to lose weight and get healthy for life without dieting, drugs or making yourself miserable?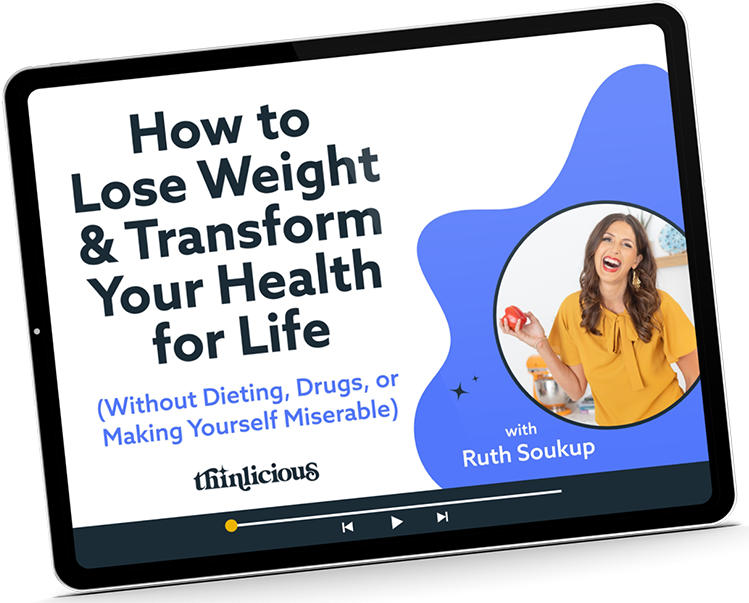 Our free on demand video training will help you understand why it's been so hard and what do to about it.
All it takes is a little planning and know-how.
To help guide your way, we are going to walk through the healthiest (and tastiest) options on the menu that will keep you full while also helping you stay on track.
From appetizers to drinks, this guide will help you face the menu with confidence, knowing exactly what you're going to order, as well as which items to steer clear of.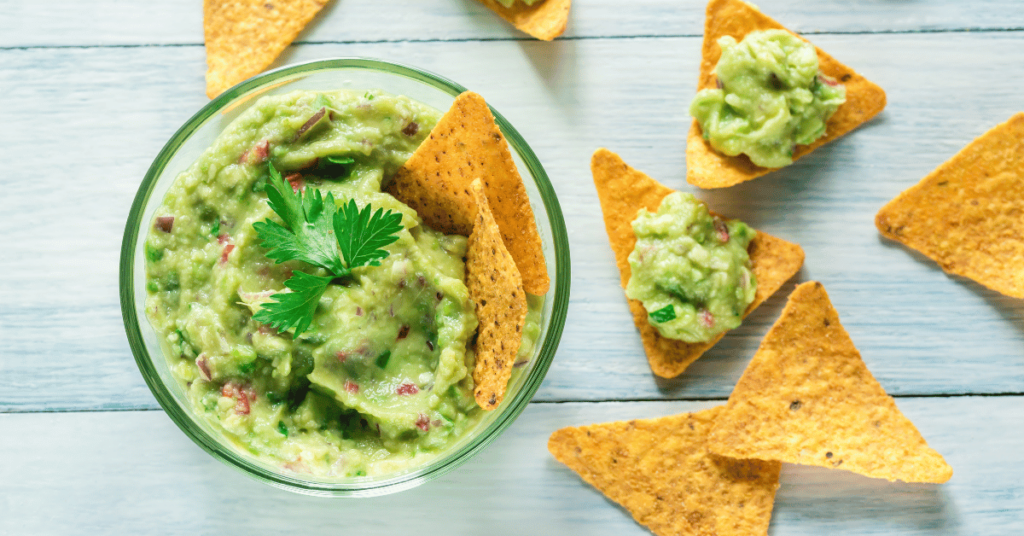 What to Avoid When Eating Keto at Mexican Restaurants
You probably already have a good idea of which items won't help you feel your best. These are the menu options we recommend avoiding:
Chips
First of all, you'll want to steer clear of the tortilla chip basket. It may be easier to ask them to remove it from the table completely or put it on the opposite end of the table from you.
Tortillas
Whether it's flour or corn tortillas, the truth is the same: they are filled with empty carbs.
Our advice? Skip the limp tortilla and instead enjoy the good part: all the stuff that's within it, like meat and cheese!
Rice
Mexican rice is a side that likely comes with many dishes on the menu. But it's high in carbs and low in protein and will leave you feeling sluggish and unsatisfied.
Beans
While beans are high in fiber, they are loaded with even more carbs, so save those for Phase 3 in our program, and even then, sparingly.
Margaritas
Ouch. That one might hurt. But hear us out!
Sometimes you might think there's nothing like a margarita or two to sweeten your night. But beware; that sweetness comes at the cost of an avalanche of sugar, which definitely won't help you hit your goals or feel your best.
The good news? Alcohol isn't totally off the table. See below for how you can enjoy a low-carb drink while eating out!
What to Enjoy When Eating Keto at Mexican Restaurants
Now, on to the good stuff—all the delicious, flavorful things you can enjoy while dining at a Mexican restaurant.
Dips (Guacamole, Queso and Salsa)
While chips aren't recommended, the dips certainly are!
Ditch the chips and instead hang on to the salsa and enjoy it drizzled over meat or over a salad. You can even ask for some fresh veggies to dip into it.
Guacamole delivers classic Mexican flavors with the added benefit of being high in healthy fats. No judgment if you order a side and eat it by the spoonful!
Even though queso is keto friendly, we recommend you save it for the entree. It tastes amazing as a dip for chicken or pork.
Ceviche
Ceviche is a great option that's typically found on the appetizer menu. It's made of light, flavorful seafood combined with refreshingly crisp chopped vegetables.
Typically, ceviche is made with fish, but depending on where you order it, it may also have shellfish or shrimp.
Salad
If you're looking for something on the lighter side, try a salad—but read the menu carefully to see how it's served.
Ask your server to have it prepared without the fried tortilla bowl or tortilla strips on top. If they come with beans, skip those too.
You can always opt to build your own salad if you have any doubts. We recommend shredded lettuce, pico, guacamole, sour cream, shredded chicken or steak and shredded cheese. Yum!
All those toppings do two things: they fill you up, and they make everything taste incredible!
Fajitas
Fajitas are truly a great way to go if you want to treat your taste buds and be kinder to your waistline.
Even people who aren't eating low carb will agree that the tastiest part of a fajita is the sizzling steak and peppers, which you can definitely enjoy.
But, don't forget: if you go for fajitas, make sure that you don't get the tortillas (nope, not even corn—just skip them entirely).
You'll want to ask for the beans and rice to be left out too, but go ahead and double up on sour cream, guac and cheese instead.
Carne Asada
Not a fan of fajitas? Try the carne asada. It's a marinated and grilled steak that is usually also served with tortillas (just tell the staff to leave them off).
It's typically marinated in vinegar and spices, so you don't have to worry about hidden sugar.
By the way, if you want to make this delicious dish at home, I highly recommend you give our keto-friendly carne asada recipe a try!
Unsweetened Tea or Water
Unsweetened tea is both refreshing and caffeinated! While everyone else is going into a sugar coma, you'll feel energized after eating a low-carb, high-protein meal with plenty of water and tea.
And if you just HAVE to have that sweetness, bring some liquid monkfruit drops, a stevia packet or one of our other recommended sweeteners, and add them to your unsweetened tea.
Another popular tip that makes water taste so much better? Ask for a lime. Lime water just hits differently than lemon water does. Try it. You'll thank us!
Tequila
Yes, you can have tequila…sparingly.
Our advice? If you must, AFTER you have finished your meal, enjoy your tequila on the rocks with a little lime wedge and salt on the rim.
Waiting until after you have eaten means you won't allow the alcohol to cause you to overeat. But if we are being honest…water is still your best friend.
Intrigued about how to stay on plan without avoiding alcohol entirely? We have a complete guide to drinking on a low-carb diet that gives our top tips!
How to Build Your Own Keto Mexican Meal
Want a surefire way to stay on plan and enjoy your meal? Here you go!
Choose an item off the menu that features meat. This can be tacos, fajitas, carne asada, etc.
Then, ask for your meal without the tortilla/shell, beans and rice.
Instead, ask them to add extra lettuce, cheese, pico de gallo or salsa and sour cream. These toppings can be a delicious low-carb alternative (and are typically free or very inexpensive). In fact, guacamole and sour cream are filled with healthy fats that will keep you Thin Adapted.
Want even more flavor? Splurge on avocados (as they are, or via guacamole). You can also ask for extra sauteed veggies if available—all these tasty toppings will fill you up without weighing you down.
FAQs
What Mexican food is OK on keto diet?
Any of the apps or entrees listed in this guide will fit in perfectly with your low-carb lifestyle. It's all about meat and low-carb veggies, so choose from fajitas, carnitas, grilled meat or chorizo (and say no to tortillas).
Can you eat Mexican restaurant chips on keto?
Nope! The chips at Mexican restaurants are either made from corn or flour; either way, they have way too many carbs to fit in with your lifestyle.
Are fajitas without tortilas keto?
Yes, fajitas without tortillas are a favorite choice for people who follow Thinlicious. The sizzling meat and crispy peppers are the high-protein choices your body needs.
Are refried beans keto friendly?
Refried beans are definitely not a good choice if you're following a low-carb lifestyle. A single cup of refried beans has 40 grams total carbs. We recommend you leave that one on the menu and off your plate.
See? It's actually so much easier than you think to eat keto at Mexican restaurants. If you're a planner, you could even input everything you're going to order into your food tracking app before you go. If not, at least now you know the tastiest and most filling things to order. These options will not only keep you Thin Adapted but feeling energized too!
Get our FREE guide to finally fix your metabolism!
Losing weight & getting healthy is never easy, but lately you might feel like it's suddenly become impossible.
Our Flip the Switch guide will help you clearly understand what's been going on, as well as exactly what you can do to get your metabolism working again so that you can look and feel your best—it's easier and more simple than you think!