Love garlic bread but not the carbs? You'll love this buttery keto garlic bread – with a buttery garlic topping. Perfect for a bbq and the family to share without ruining your keto diet.
At only 2g net carbs for each buttery garlic slice – it's perfect for garlic bread lovers, without ruining your daily goals!
Discover how adding cream cheese to your garlic bread recipe is the secret trick to soft AND crunchy garlic bread.
Is garlic bread keto?
There is nothing quite like buttery garlic bread in the summer…Hanging out with your family and friends, gathered at a fun BBQ full of delicious food…but truth be told, you want and need a healthy option.
Ready to lose weight and get healthy for life without dieting, drugs or making yourself miserable?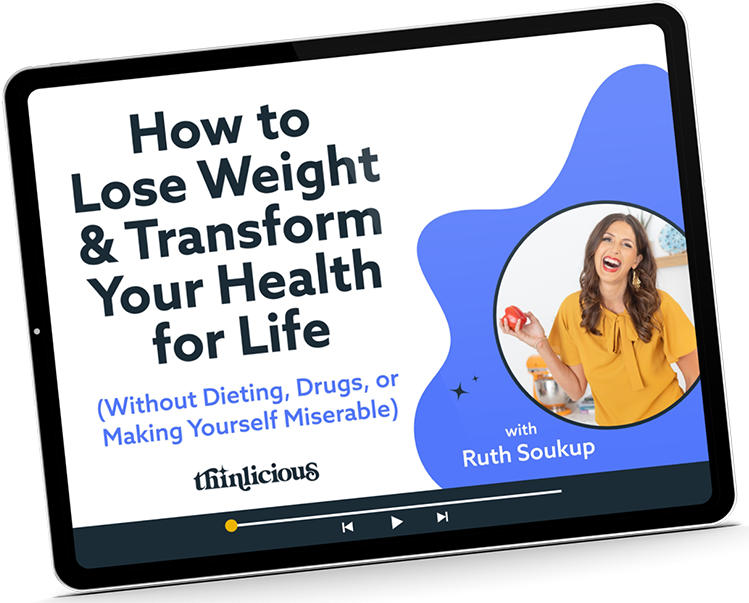 Our free on demand video training will help you understand why it's been so hard and what do to about it.
Traditional garlic bread is made from wheat flour which is high carb and will soon take you over your daily carb limit on your low-carb diet or keto diet.
Because as much as you love the garlic bread and all the high-carb side dishes generally on offer, you also hate the bloating stuffed feeling afterward.
The good news? This Buttery Keto Garlic Bread is worth it. Hands down, 100%. It's soft, moist, full of flavour and gives you that delicious taste that you love and adore. With this simple Keto recipe, you can literally have your bread and enjoy it just like everyone else.
Ingredients
This low-carb garlic bread is made using a few simple low-carb flours and is quick and easy to make.
And when you add in the garlic on top with butter…you've created a mouth-watering recipe that will have you coming back for more (and it's more than likely, even your family and friends who aren't on the keto diet will be lining up, too!)
Does this Keto bread have any added sugars? Any gluten?
Zero. Zip. Nada. There are no sugars at all in this delicious homemade bread. In fact, not only is it sugar-free, but it's also keto-friendly, low-carb, gluten-free, and delicious!
Now that your taste buds are craving this recipe, let's get down to it! Enjoy making your own buttery Keto Garlic Bread and have fun enjoying every single bite, guilt-free.
What to serve garlic bread with
There are so many recipes that are perfect to serve garlic bread with! Any type of keto food that you are craving would pair well. Meats from the grill, bunless hamburgers, hearty slow cooker recipes, or even just a nice keto soup to be able to dip the garlic bread in.
That's one of the best parts of this keto bread. It literally is versatile enough that it can be paired up with many, many options!
Easy keto barbecue recipes
Are you ready for your summer keto barbecue? These are great keto recipes to take to your next family or neighbourhood barbecue.
Top tip: always offer to bring a sugar-free low-carb dessert so you can control the largest sugar item on the menu. My go-to recipe is raspberry swirl cheesecake. It's a real crowd-pleaser.
More keto bread recipes
Get our FREE guide to finally fix your metabolism!
Losing weight & getting healthy is never easy, but lately you might feel like it's suddenly become impossible.
Our Flip the Switch guide will help you clearly understand what's been going on, as well as exactly what you can do to get your metabolism working again so that you can look and feel your best—it's easier and more simple than you think!