A quick and easy keto lunch has to be easy avocado boats. But which will you choose?
Each filled avocado has a creamy prawn filling, creamy tuna, or delicious crispy bacon.
Avocado is such a quick, easy and healthy low-carb snack. Smooth and creamy, avocados are the perfect healthy AND filling vegetable.
What Are Avocado Boats?
You know I love avocados, so much so, that I even have my own avocado tree in my backyard.
Ready to lose weight and get healthy for life without dieting, drugs or making yourself miserable?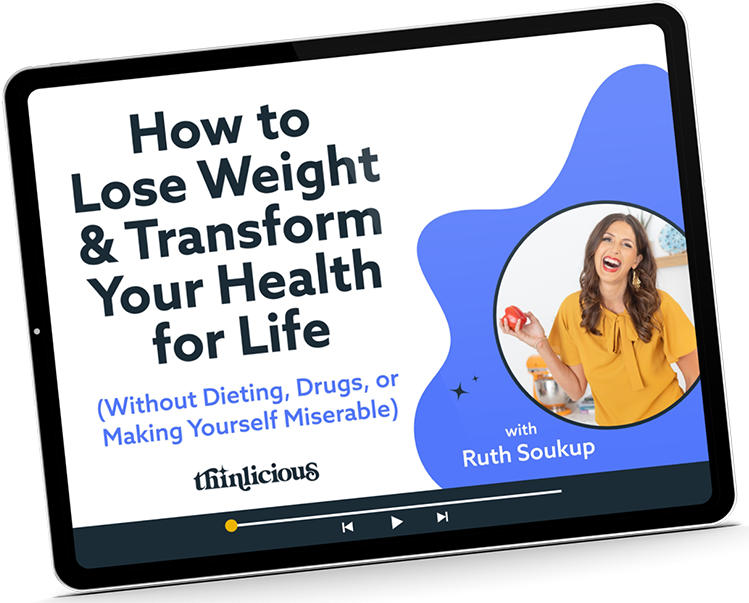 Our free on demand video training will help you understand why it's been so hard and what do to about it.
Avocados are nutritious, packed with over 13 vitamins and minerals, fibre, healthy fats, and are the perfect low-carb snack or quick and easy meal.
Avocado Nutrition: In half a medium avocado, you will find 14.5g fat (10g monounsaturated, 2g polyunsaturated and 2.5g saturated), 2g protein, 8.5g total carbs, 6.5g fibre, 2g net carbs. Vitamin A, C, E, K, folate, niacin, choline, magnesium, copper, manganese and more potassium than a banana.
Avocados are buttery smooth and so versatile, I even make a chocolate mousse using them. Scroll to the bottom of this post to see all my avocado recipes.
1: Avocado Half Filled With Tuna Mayonnaise
I always have a stock of tinned/canned tuna in my pantry. I choose tuna in olive oil or spring water.
Always check labels carefully because some cans/tins of tuna contain an "olive oil blend" and we want to avoid oils such as canola, sunflower, and other seed oils as much as possible.
Why? Because seed oils are highly processed, easily oxidised, cause inflammation. To understand which healthy fats to enjoy and which ones to avoid, read this article Ultimate Guide To Healthy Fats.
Tuna mayonnaise is so creamy, filling, and nutritious. One small 100g tin/can of tuna gives 26g of protein.
The mayonnaise adds even more healthy fats and protein to the avocado boat. Why not make double and keep the remainder in a pot in the fridge for a healthy low-carb lunch tomorrow.
2: Avocado Half Filled With A Baked Egg And Bacon
This is the easiest healthy avocado boat of them all. Make a few at a time and keep the remainder in the fridge. Baked eggs in avocados are perfect for lunches or a picnic.
Simply crack an egg into the hollowed-out avocado, bake, then sprinkle a few bacon pieces over the top for garnish.
What could be simpler? Add salt and cracked pepper, a few chopped chives, and you take it to another level.
3: Avocado Boat Filled With Prawn Cocktail
My kids absolutely LOVE prawn cocktails. This is another one of those emergency foods I always have on hand – frozen cooked peeled prawns in the freezer!
I like to jazz my prawn cocktail up by adding a pinch of chili or smoked paprika.
How To Cut Avocados
Cutting an avocado – there are two ways to cut an avocado – lengthwise (as shown above) which is the more traditional way to serve avocados, OR across the middle.
This is how I cut them when I want to scoop out an avocado for recipes such as avocado salsa or chocolate mousse.
I never realised I cut avocados differently from everyone else. Here's how I do it without any cut fingers.
How To Make Mayonnaise
1 Minute mayonnaise – you're missing out if you haven't made my insane 1-minute mayonnaise recipe. It has just hit 1 million views, and you can see why. It is so simple, one reader told me her "5 thumbed husband" can make it. I often set my children on to making 1-minute mayonnaise whilst I'm preparing a meal.
As long as you follow the video exactly as it shows you, it cannot fail. YES you need a stick blender and YES you need a slim tall jar. Pop the blender over the egg yolk, and lift slowly as it thickens.
And once you taste homemade mayonnaise? There is no going back. There are even 15 flavor variations to try, you'll be sure to love at least 1 of them.
More Healthy Avocado Recipes:
Get our FREE guide to finally fix your metabolism!
Losing weight & getting healthy is never easy, but lately you might feel like it's suddenly become impossible.
Our Flip the Switch guide will help you clearly understand what's been going on, as well as exactly what you can do to get your metabolism working again so that you can look and feel your best—it's easier and more simple than you think!