This delicious "crack slaw" dinner can be ready to eat in only 10 minutes! This keto egg roll in a bowl meal requires very little prep and allows you to use any leftover meat you have in the fridge.
At only 4.5g net carbs per serving this meal is sure to make it into your family meal plans. It's the perfect one pot meal your whole family will love.
The best part is that this roll in a bowl recipe is that it makes enough for dinner AND lunch throughout the week!
What is crack slaw?
Crack slaw is a keto version of egg roll in a bowl. Egg roll in a bowl is not keto.
Are you ready to create the ultimate 12-month blueprint for reaching your health & weight loss goals this coming year?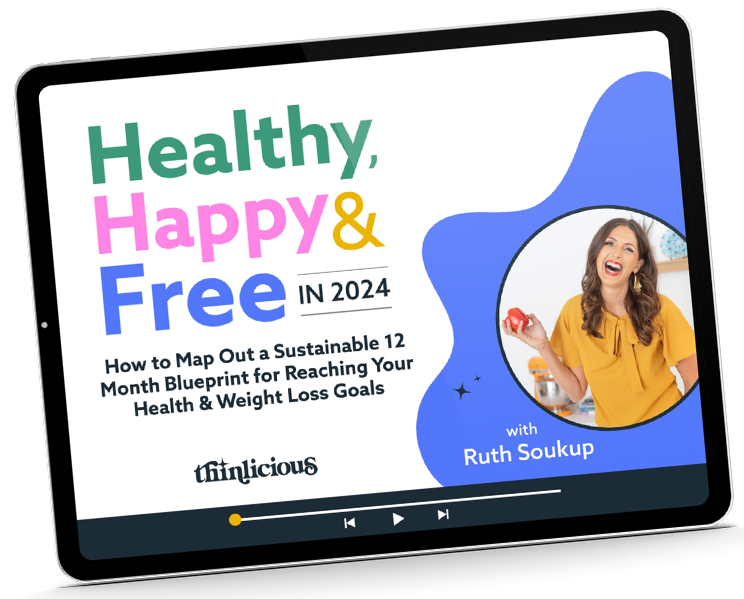 Our free on-demand video training will walk you through how to make 2024 THE year you set health goals…and keep them.
Egg roll in a bowl is an Asian vegetable and ground meat dish that is wrapped in wonton wrappers or wheat wrappers. Egg roll wrappers are high in carbs plus the dipping sauces that are served alongside usually have added sugar too.
Nutrition per egg roll wrapper (7 inch): 17.8 g net carbs, 2.6 g protein, 0.3 g fat, 89 calories.
Crack slaw typically looks like a deconstructed egg roll in a bowl or a Chinese stir fry with ground meat.
Do egg rolls contain eggs? No. Ironically, there are no eggs in an egg roll. An egg roll is a type of spring roll. It is actually wrapped with a wheat-based wrapper or rice wrapper, but it is thought it was originally wrapped in an egg wrap.
Is crack slaw keto?
Yes, this recipe is keto-friendly. Crack slaw is also known as eggroll in a bowl and the wonderful crunchy cabbage, coleslaw, ground pork and bacon makes the perfect delicious egg roll keto dinner.
Crack slaw nutrition per serving (serves 8): 6.8 g net carbs, 17.3 g protein, 20.3 g fat, 280 calories.
It is low in carbs, high in protein, and full of flavor. Depending on which type of ground meat you choose, it can be high fat or low fat so the egg roll crackslaw recipe will fit any diet.
On a keto diet, you can't eat traditional egg rolls because it's high carb due to the rice wrapper. However, this is the next best (or even better!) thing as there is no high carb eggroll wrappers in this crack slaw recipe.
So, if you're keto, you're low carb or you're watching your blood sugars, you get to enjoy the keto egg roll in a bowl flavor while still remaining low carb and feeling your best.
Ingredients
The goal of this meal is to keep it as easy as possible. This means for this recipe we are using pre-made bags of coleslaw mix (or broccoli slaw) and leftover cooked meat from the refrigerator.
Or, if you don't have leftovers you can brown up the ground meat of your choice – ground turkey, ground pork, ground sausage, ground chicken, or ground beef (or a combination of them) taste the best.
To make this keto egg roll in a bowl recipe, you will also need some bacon (because bacon is delicious), coconut aminos, minced garlic, ground ginger, green onions, and salt and pepper.
I also added a little Chinese 5 spice and sesame seeds to round out the flavor, but this is optional.
Variations
To make your egg roll in a bowl individual, select from the following variations. Always remember to calculate the nutrition per serving from the ingredients you have used to make this recipe.
1: Pick your vegetables:
Bagged coleslaw
Shredded cabbage
Thinly sliced capsicums
Shredded carrots
Sliced green onion
Broccoli slaw
2: Pick your protein
Ground pork
Ground beef
Ground chicken
Ground sausage
3: Pick your spices
Fresh garlic minced (or dried garlic granules)
Fresh ginger minced (or dried ginger)
Sriracha sauce (for a spicy kick)
Chinese 5-spice
Dried onion flakes
Salt and pepper
4: Pick your oils and sauces
Toasted sesame oil
Coconut oil
Soy sauce (gluten-free)
Coconut aminos
Rice vinegar
Instructions
To make this easy-to-make low carb egg roll recipe you will want to start by chopping your bacon and cooking it in a large skillet over medium heat.
Once the bacon is crispy scoop the bacon out of the bacon grease and set it aside, but don't discard that delicious bacon fat. You need this for the next part of the recipe.
Next, add the fresh crushed garlic (or minced garlic) to the cooked bacon grease in your skillet to saute for a few seconds. Always cook stirring and once it's fragrant it's time to add the rest of your simple ingredients.
Mix it all together and cook until the coleslaw cabbage starts to soften. Top with the fried bacon pieces, sliced green onions, and sesame seeds.
Using leftovers
Keto crack slaw is a great way to use leftover cooked meat. I like to use leftover ground beef. If you get into the habit of doing ground beef meal prep you will be set up for the week ahead.
Meal prep is a time saver and a very efficient way to stop food wastage too.
Feel free to use whatever ground meat you have on hand, or even a variety of meats. I've made this with leftover ground pork, pulled pork, shredded chicken, ground chicken, ground turkey, and for vegetarians you can even add no meat at all.
This keto egg roll in a bowl has always been delicious. The fresh garlic and ginger flavors really take this egg roll dish to the next level!
Top tips
Sometimes you just don't have leftover meat to use in your keto egg roll in a bowl recipe, and that's ok. However, if you are cooking the meat to use in your slaw I strongly recommend draining the excess grease from your meat before adding it to your slaw.
The grease from the bacon is plenty, so if you don't drain the grease you might find your paleo egg roll slaw is too greasy. When you start your low-carb or keto diet, you enjoy a high fat in your meals, but you don't want excessive amounts of fat.
This is one of the biggest mistakes I see in my Ditch The Carbs PRO members when they start the 4-week QUICKSTART. Once we calculate your macros and decided how many carbs, fat, and protein to have each day, they make amazing progress.
However, if you want to leave the bacon out and use the juice from your meat to cook your slaw that is ok too. If you are looking for a vegetarian option you can substitute the bacon for 1 tbsp. olive oil or toasted sesame oil.
Toasted sesame oil brings the perfect Asian flavor to the stir fry, and the sesame seeds add a crunchy texture.
How to reduce the carbs
If you are looking for ways to cut the carbs even further in this low carb recipe, you may skip the coleslaw mix and chop up the cabbage for your keto egg roll in a bowl yourself. You can easily do this by tossing the cabbage in a food processor and letting it run for several pulsed.
The carrots in the pre-bagged coleslaw mix don't add a lot of net carbs to your meal since there aren't that many, but removing them is a good option if you are looking to reduce the carbs further.
Substitutions
I used coconut aminos in this keto egg roll in a bowl to keep it soy and gluten-free. However, if coconut aminos aren't available in your area or are too pricey you can substitute the aminos for gluten-free soy sauce.
Using gluten-free soy sauce will make this recipe more of a dirty keto, but sometimes you have to use what's available to you. And use what you can afford. Either way, the recipe is still low carb keto.
Equipment
This recipe doesn't call for a lot of equipment which is part of what makes crack slaw so wonderful for an easy family dinner. You really only need a few measuring spoons, a spatula, and a large skillet.
You may want to pull out a cutting board and knife to chop the bacon, or you could cut the bacon with kitchen scissors.
Storage
Leftover slaw is perfect for lunch throughout the week. And since this recipe serves 8, you are likely to have quite a bit leftover depending on how many people you are feeding.
To store the leftovers place them in an airtight container in the refrigerator for up to 3-5 days.
To reheat just pop in the microwave for 1-2 minutes.
You may prefer setting aside the green onions and sesame seeds. Then, once the shredded cabbage mixture is heated, sprinkle them on top.
Enjoy!
What is one serving of egg roll in a bowl?
The recipe as shown in the recipe card below makes 8 generous servings. But at just 4.5 net carbs per serving, you may choose to have two or more!
More keto ground beef recipes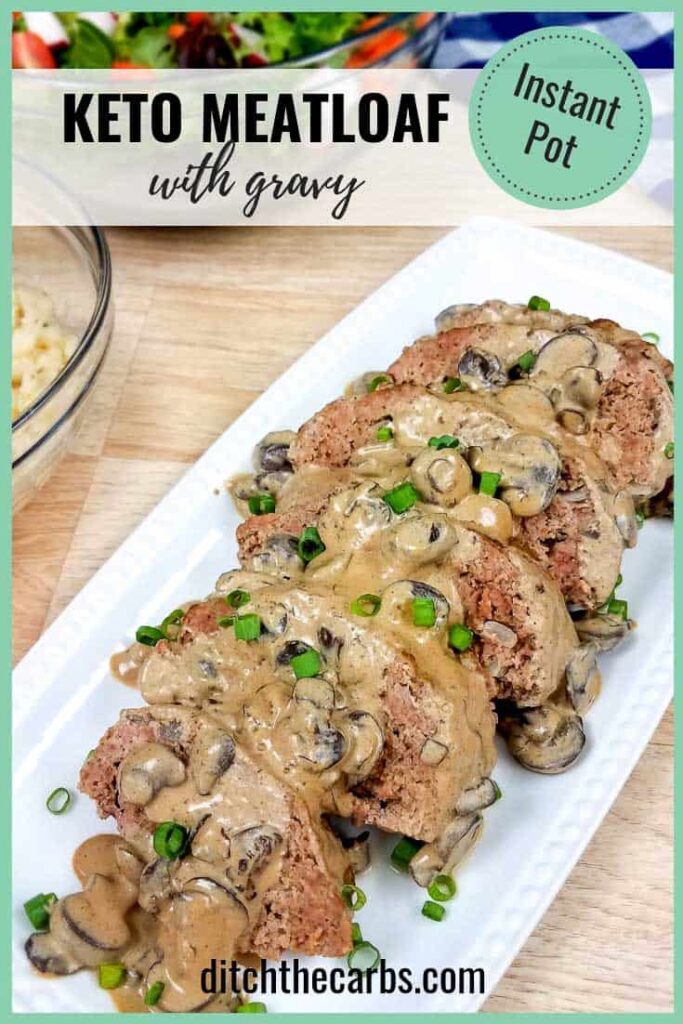 Recipe FAQ
Why is it called crack slaw?
It is called crack slaw because once you start eating it, it becomes so addictive.
What is an egg roll?
An egg roll is a spring roll type of food. It is actually wrapped with a wheat-based wrapper but it is thought it was originally wrapped in an egg wrap.
What is in an egg roll in a bowl?
Egg roll in a bowl is the deconstructed version of an egg roll.
Is soy sauce keto?
Soy sauce can be keto as long as you check the label for any added sugars. However, many choose to avoid soy products because of the controversy over soy possibly being an endocrine disruptor. The choice is yours whether to use soy sauce or coconut aminos.
Do I need fresh ginger?
Fresh ginger and fresh garlic really do taste wonderful, but you can choose crushed garlic or crushed ginger in a jar. You can find this in most grocery stores in the fresh produce cooler.
Is this recipe Whole30 compliant?
You need to omit the soy sauce and use coconut aminos instead.
What can I use instead of coleslaw?
Any combination of shredded cabbage, broccoli slaw, thinly sliced peppers, or sliced green onions will work.
What can I serve crack slaw with?
You can serve it with cauliflower rice or shirataki noodles.
Do coconut aminos have sugar?
Some brands do contain added sugar. Always read the food label carefully.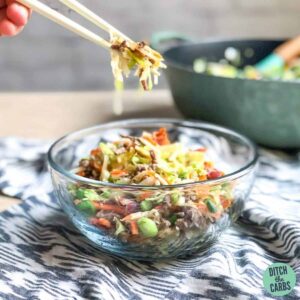 Easy Keto Crack Slaw Recipe (10-minute dinner)
Have a healthy dinner ready in 10 minutes with this keto dish. Crack slaw is like eggroll in a bowl but with the delicious flavors of bacon. Perfect for dinner, lunch, or meal prep. Recipe can be doubled or cut in half.
Print
Pin
Rate
Want to lose weight and get healthy for life—without dieting, drugs, or making yourself miserable?
We can help! Tell me how!
Equipment
Measuring cups and spoons

Frying pan
Ingredients
2

slices

bacon

uncooked and chopped

2

cloves

garlic minced

1

tsp

ground ginger

½

tsp

Chinese five spice

optional

24

oz

coleslaw mix

2 bags

3

tbsp

coconut aminos

can sub soy sauce if not gluten-free

2

green onions

chopped

1

tsp

sesame seeds

optional

3

cups

cooked left over meat of choice

salt and pepper

to taste
Instructions
Heat your skillet on high heat over the stove. When the skillet is hot add your chopped bacon and allow it to cook. When your bacon is crispy remove the bacon from the pan and set aside. Keep the bacon grease in your pan to cook with.

Add the garlic to the bacon grease and saute for 5-10 seconds until fragrant. Then add the coleslaw mix, seasoning, half the green onions, and coconut aminos to the skillet. Mix your crack slaw in the skillet until it the seasoning is distributed.

Next, add your cooked left over meat to the skillet. Continue to slowly stir your crack slaw. Let the crack slaw cook for 3-5 minutes or until the coleslaw mix softens and starts to welt. If you like your cabbage softer continue to cook for a few more minutes.

Top your slaw with the cooked bacon, remaining green onions, and sesame seeds. For a little heat top with Sriracha. Enjoy!
Notes
Make for dinner and pack the rest up for lunch throughout the week!
Nutrition calculations were using leftover ground beef. If using a different type of meat, you may wish to calculate the nutrition for the variety you used.
Nutrition
Serving:
1
serve (serves 8)
Calories:
280.9
kcal
Carbohydrates:
6.8
g
Protein:
17.3
g
Fat:
20.3
g
Sodium:
241.1
mg
Potassium:
413.7
mg
Fiber:
2.3
g
Sugar:
2.8
g
Vitamin A:
116.2
IU
Vitamin C:
31.8
mg
Calcium:
57.4
mg
Iron:
2.4
mg
Get our FREE guide to finally fix your metabolism!
Losing weight & getting healthy is never easy, but lately you might feel like it's suddenly become impossible.
Our Flip the Switch guide will help you clearly understand what's been going on, as well as exactly what you can do to get your metabolism working again so that you can look and feel your best—it's easier and more simple than you think!