Here's the FREE keto weekly meal plan I promised you … discover the secret to taking the stress out of your meals each week.
Free Low-Carb & Keto Weekly Meal Plan
If any of you here currently use my Meal Planning App (Real Plans), you will already know how it saves you hours each week because it does the work for you.
But if you don't need all the bells and whistles that my meal planning app provides, then I have great news for you. Ditch The Carbs & Real Plans will give you our printable meal plans FOR FREE. Yes, free. Simply save and print their keto weekly meal plan PDF.
Sure, you won't be able to adjust for family size, kitchen tools, or food restrictions. But … you will have a full month of weekly keto meal plans.
Ready to lose weight and get healthy for life without dieting, drugs or making yourself miserable?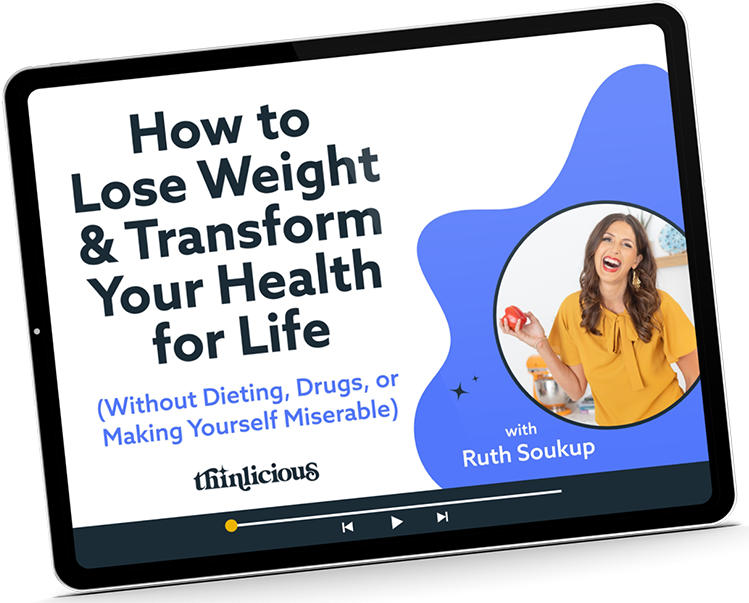 Our free on demand video training will help you understand why it's been so hard and what do to about it.
You'll receive 4 weeks of free printable healthy weekly meal plans straight to your email.
Each week you will receive:
5 breakfast recipes
10 dinner recipes
2 recipes to make at the weekend ( to get you ready for the week ahead)
Want to get started? Download your FREE Keto Weekly Meal Plan
Why Do Weekly Meal Plans?
Weekly meal planning helps keep you organised, generates a weekly shopping list, reminds you when to prep food, and helps keep track of what you need to shop for.
Planning meals each week immediately stops the agonising over which meal to cook, which ingredients to buy, how much you need.
The best bit? I can send the shopping list to my husband's phone and he can grab the food on his way home from work (it even comes with photos of the grocery items so he won't come home with the wrong ingredients!!!). GENIUS!
Want to get started? Download your FREE Keto Weekly Meal Plan
So how do you plan your keto meals? Do you plan 1 or 2 days at a time? A week or a month? Or do you prefer batch cooking to get really organised for the weeks ahead?
Want to get started? Download your FREE Keto Weekly Meal Plan
Leave me a comment with your best tip for meal planning.
Do you buy in bulk?
Do you cook in bulk?
Do you meal prep for the week ahead?
Get our FREE guide to finally fix your metabolism!
Losing weight & getting healthy is never easy, but lately you might feel like it's suddenly become impossible.
Our Flip the Switch guide will help you clearly understand what's been going on, as well as exactly what you can do to get your metabolism working again so that you can look and feel your best—it's easier and more simple than you think!