Snack Smarter: How To Snack To Lose Weight
Raise your hand if you're a snacker.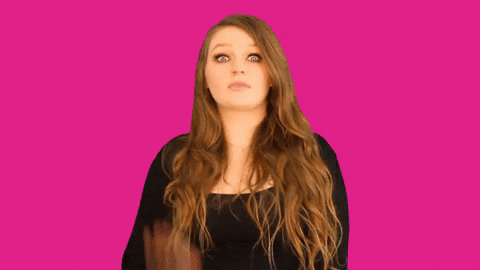 It's almost like you just can't help yourself.
You know all those sugary or salty carb-filled snacks are bad for you, but you miss the feeling of snacking. Munching on something crunchy while watching a movie. Or grazing in the kitchen after lunch. Sneaking downstairs for that midnight bowl of ice cream. Potato chips while you're watching the big game.
Sometimes, it isn't even the food itself you miss (because you remember how sick it made you feel), but you miss munching in between meals.
So, can you just replace Oreos with keto cookies and chips with pork rinds and still snack whenever you want? Nope! That bored habit of snacking isn't the answer, friend. You need to learn to snack smart—use them when you need them. That way they will propel your weight loss instead of stalling it.
When you choose food that gives your body lasting energy and helps you burn fat (and eat them in moderation), snacks can actually help you lose weight.
Are you feeling hungry between meals? If so, eat something. Just make sure that the "something" you eat is low carb and either high fat or a good source of protein. If you're constantly hungry between meals, changing what you're eating might be a good idea. It's better to eat really filling meals and fast in between than to constantly graze all day.
Want to learn more? Let's dig more into snacks and how to find ones that speed up weight loss instead of slowing it down.
How To Snack On Keto
How you snack will either support your weight loss efforts or slow them down—and it all goes back to insulin and blood sugar.
Yes, even low-carb, high-fat foods raise your blood sugar a smidge. That's why the periods in between meals—or fasting periods—are so important. In the long term, it's better for your body to eat a few large meals without snacks in between.
Snacks do have a purpose. They give your body the protein or fat it needs if you didn't get enough of it at the previous meal. So, it's ok to eat a little snack when you feel that familiar growl.
Snacks are not something you should eat all the time, just because you're bored and what something to do.
So, when you are feeling hungry between meals and need a little something, what's the best way to snack so you keep losing weight?
When it comes to Thinlicious™ and low-carb eating, it all goes back to your macros. Our macronutrients guide explains what they are and how many you need for each phase of the Thin Adapted System (TAS).
There are three types of macros that we track on TAS: fat, protein and carbs. The amount of each macro will change depending on the weight loss stage you're in. For example, in Phase 1, we recommend a macro breakdown of 70%-75% from fat, 20-25% protein and 5-10% carbs.
And we always recommend whole food you make at home over packaged snacks you see on the shelves.
Best Types of Low-Carb Snacks
The best types of low-carb snacks are food that goes through as little processing as possible.
Yes, pre-packaged, low-carb snacks are super easy to grab and eat, but many food manufacturers just use the term "keto" to sell food that's made with unhealthy sweeteners or packed with manufactured fiber. That's why on TAS we only track net carbs when we eat whole foods. When we look at pre-packaged food, we only track whole carbs.
If you want some snacks that will fill you up without requiring much prep work, try any of these low-carb snacks.
Raw low-carb veggies: broccoli, cauliflower, cucumber
Beef jerky (unsweetened)
Sliced cheese
Pork rinds
Avocado
Cured meat (salami)
Hard-boiled eggs
Remember, food that is high in healthy fats will make you feel full for a longer amount of time. Fat is extremely filling and satisfying, so high-fat snacks are your best bet.
5 Easy Thinlicious Snacks That Fill You Up
Making snacks at home is a lot of fun, and we have some amazing Thinlicious snack recipes for you! These are our five favorite and most popular snack recipes from our recipe index.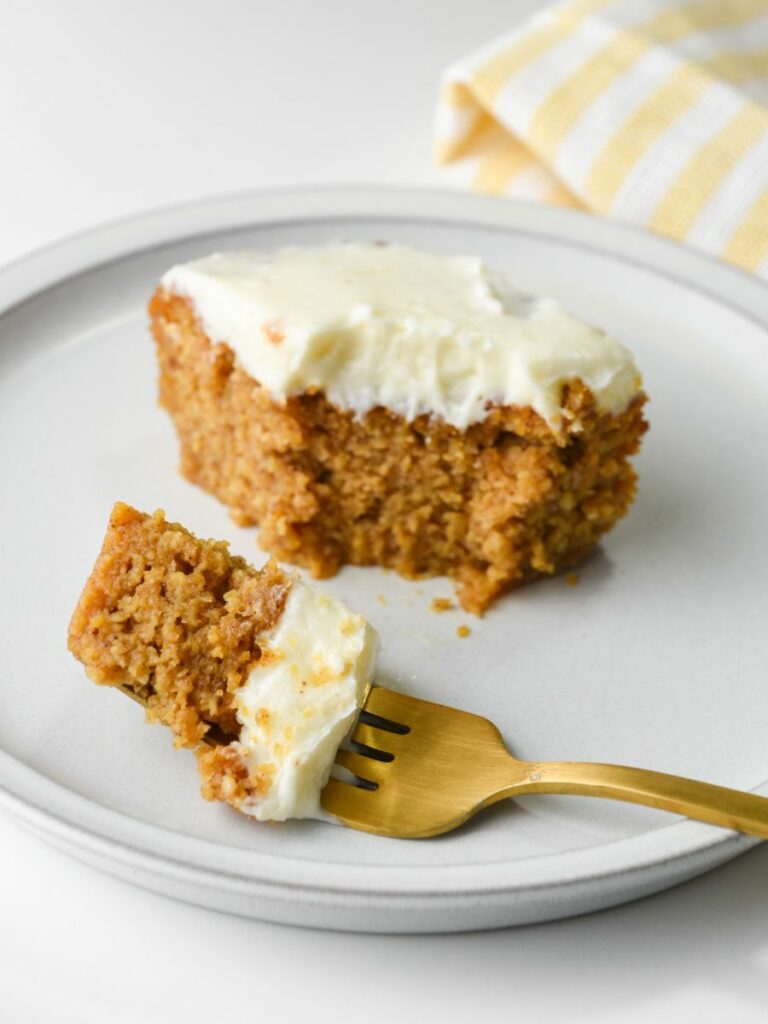 1.) Pumpkin Bars With Cream Cheese Frosting
These bars are a crumbly, moist cake with a rich and velvety cream cheese frosting. Each slice has 8 grams of fat, so they will satisfy your sweet tooth and keep you feeling full. Low-carb pumpkin bars are perfect when you're craving something sweet.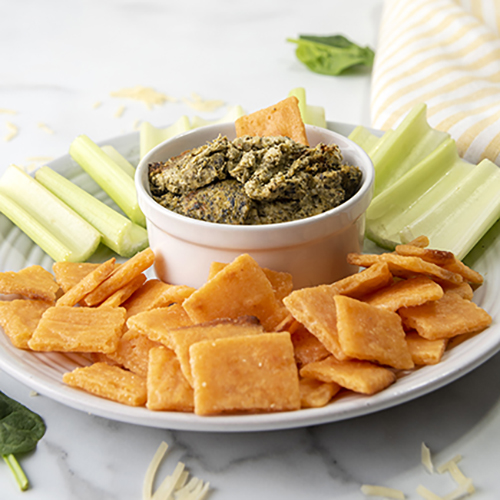 2.) Hot Spinach Artichoke Dip
If you're craving something salty and a little spicy, make some hot spinach artichoke dip!
One serving of this dip will give you a whopping 12 grams of fat and 8 grams of protein. The heat comes from the horseradish, jalapenos and chili powder. It's a really fun snack to make when you're feeling extra hungry because all the cheese really fills you up.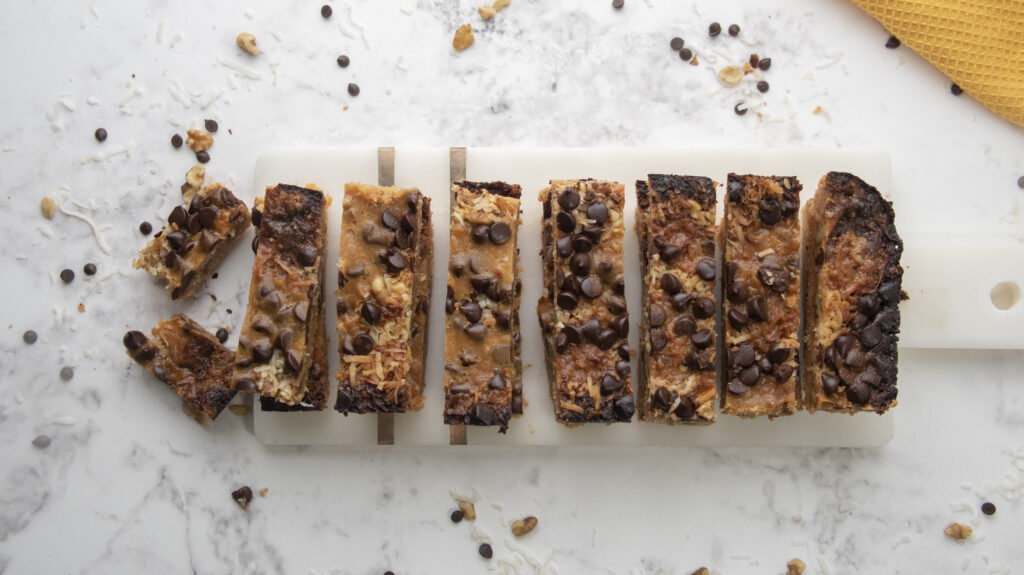 3.) Thinlicious Magic Bars
These Thinlicious Magic Bars are one of our most popular recipes. It shows you how to make low-carb condensed milk, which creates really rich bars that taste divinely sweet.
These are another high-fat snack that cuts your cravings as soon as you eat a bar. Each bar has 15 grams of fat and 7 grams of protein (with just 4.65 grams of carbs).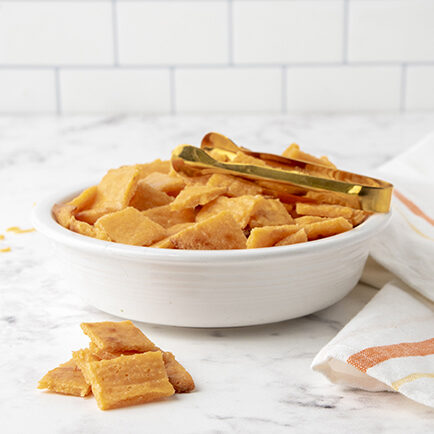 4.) Low-Carb Crackers
Sometimes you want something crunchy that reminds you of potato chips or snack crackers. In those moments we suggest making some homemade low-carb cheese crackers.
They are fun to use in dips or to just eat while you're out on the go. There are just five simple ingredients, so it's easy to make a large batch of them for the week.
They are super low in carbs (each serving has just 1.9 grams). But they are high in fat (8.4 grams) so they will fill you up.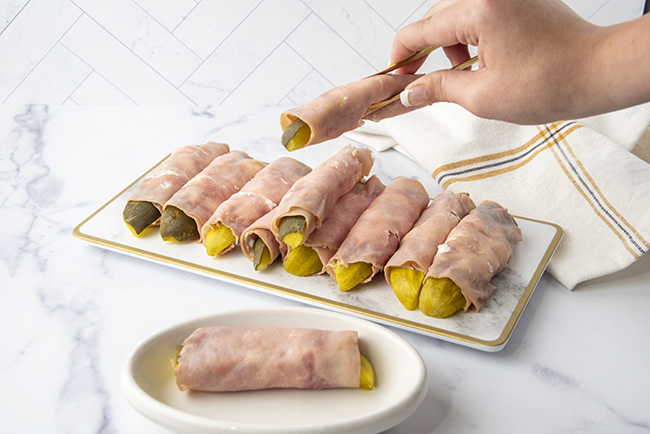 5.) Wisconsin Sushi
The fun name isn't the only thing we love about Wisconsin sushi! The combination of ingredients makes them a super tasty treat.
Savory deli meat, rich cream cheese and zesty pickles add up to an incredibly delicious snack. For something extra, sprinkle a little Everything Bagel seasoning on top! There are 10.9 grams of fat in each serving (and 4.1 grams of protein). They are a wonderful snack when you need a boost of protein in your day.
Final Thoughts
Snacking has a purpose. While we should always try to eat plenty of protein and fat at our meals so we aren't hungry later, sometimes it's unavoidable. If you're feeling hungry, it's your body telling you it needs something. Give it the protein and healthy fats that it's craving, and you'll be able to feel full and happy and still lose weight!
Get Started
Are you ready to give yourself the energy you deserve? Start right now with the Thinlicious™ 28 Day Metabolism Reset. It introduces you to the Thin Adapted System and helps you retrain the way your body burns fuel in just four weeks. It's the quick win you need! Get it HERE.
PIN FOR LATER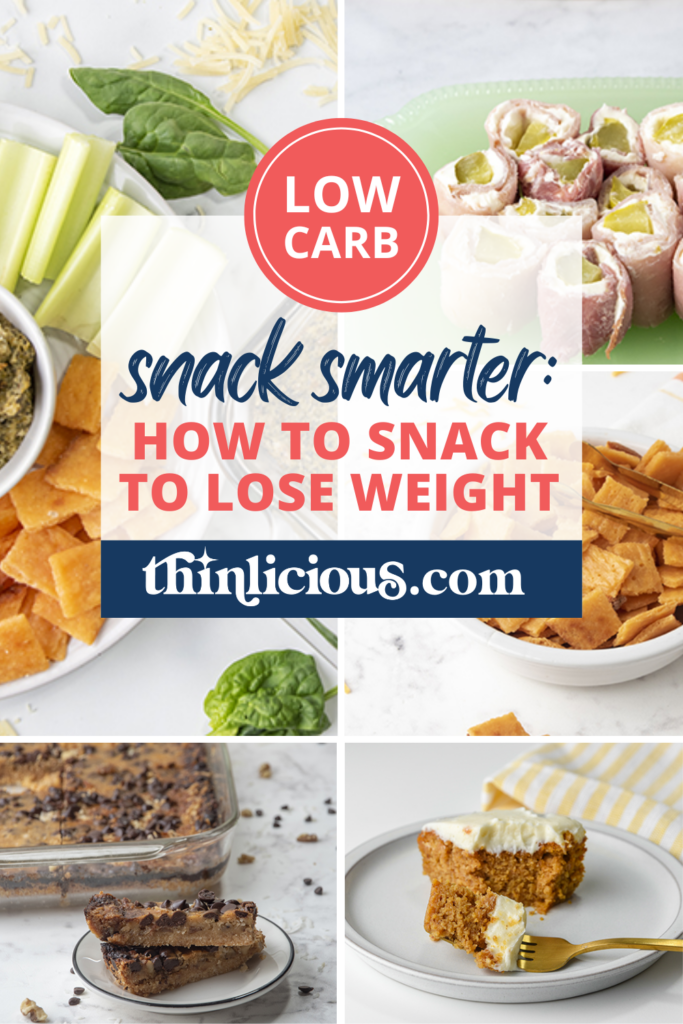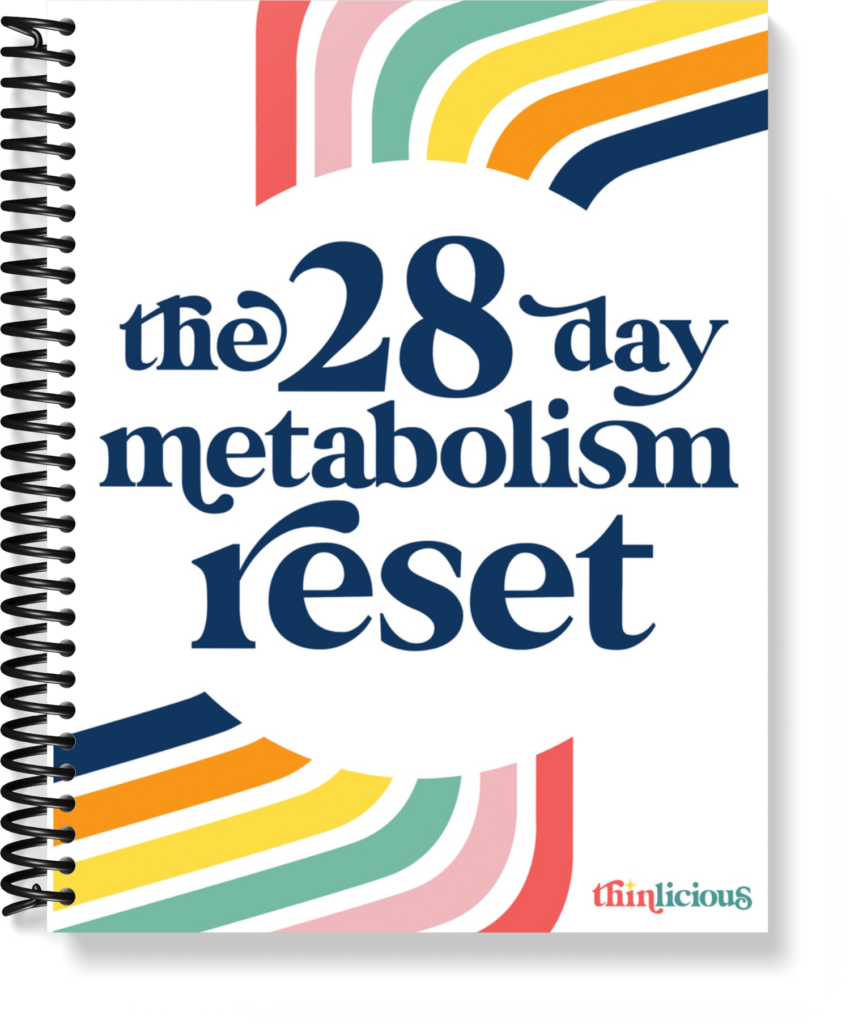 Love what you see?
Check out our 28 Day Metabolism Reset program! Our easy to follow program has helped thousands of women lose weight and feel great, without feeling hungry all the time. Now is your chance to get all the tools you need to succeed (even when your life feels crazy)!