Craving chocolate?
Tempted by toffee?
Begging for butterscotch?
Sugar cravings can be a beast to battle; we know it all too well.
Ready to lose weight and get healthy for life without dieting, drugs or making yourself miserable?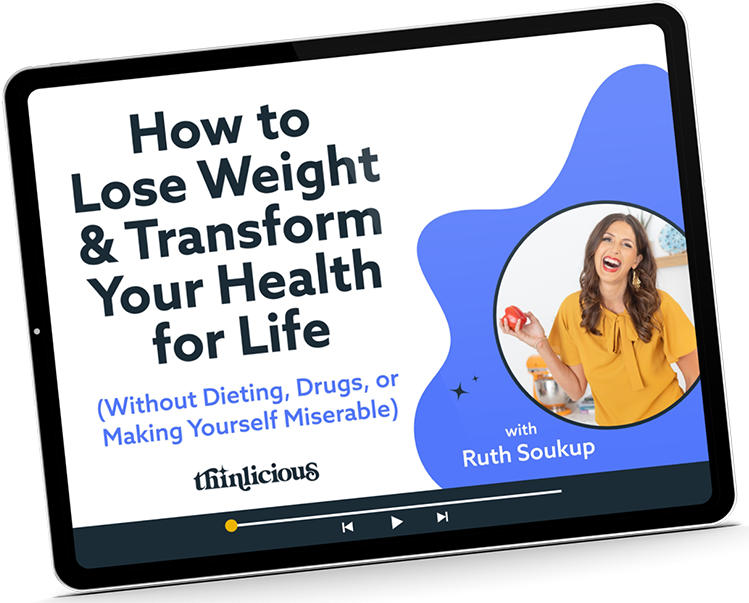 Our free on demand video training will help you understand why it's been so hard and what do to about it.
But if you think you have to give up all the sweets in order to lose weight, we have some fantastic news.
You can eat dessert and still lose weight!
Just like low-carb snacks, dessert can actually be good for you too—or at least not a total diet killer. You just have to choose the right ones to eat.
And we have them, right here.
So, pin this post, share it on Facebook and do whatever you need to; just don't lose it. These are our favorite, tastiest, most crave-worthy desserts. They fit in perfectly with a low-carb lifestyle and will support your health.
Before we get to that list of treats, we need to make one thing very clear.
How To Eat Desserts On A Low-Carb Diet
It's super important to have the correct mindset about desserts, especially on a low-carb diet. You see, with Thinlicious, it isn't just about tracking carbs and staying within a certain number; it's more about supporting your overall health.
And you shouldn't ignore nutrition.
The desserts on this list might be good for you, but the bulk of your calories and nutrients should still come from pure protein and gut-supporting fiber from low-carb vegetables.
How often should you eat desserts on keto? Good question. It's ok to indulge in desserts when you're celebrating something or spending time with people who are close to you. It's also ok to give in when your sweet tooth is screaming.
But you should still make sure that you're getting enough protein, healthy fats and fiber before filling up on low-carb sweets. And you should always use sweeteners that support your health (this sweeteners guide explains more about the best and worst keto sweeteners).
Here's the most shocking thing of all: when you feed your body the macronutrients it needs, you'll actually crave sugar less often! It's pretty phenomenal.
Are you ready to check out the desserts? Let's go!
11 Tasty Low-Carb Desserts
Here you go! All of these desserts are low carb, high fat and will satisfy your sweet tooth. Even better, they are easy to make too! BONUS!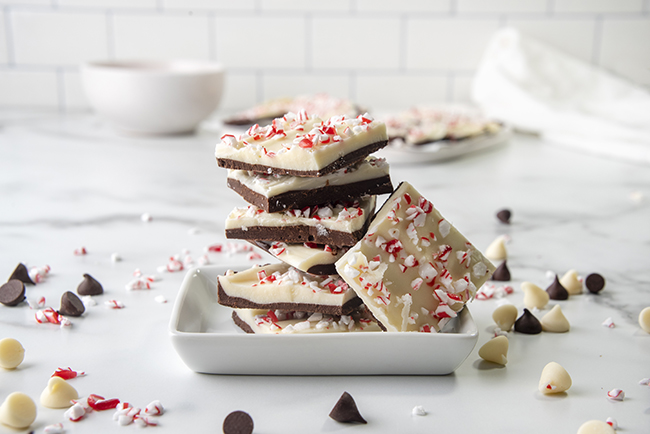 1. Keto Peppermint Bark
Peppermint and chocolate are a classic pair you'll find in candy bars and ice cream. And you can use them to make delicious peppermint bark too. This dessert is a lot of fun to make—breaking up the bark into small pieces is the best part! There are 9 grams of carbs and 9 grams of fat in each piece of peppermint bark.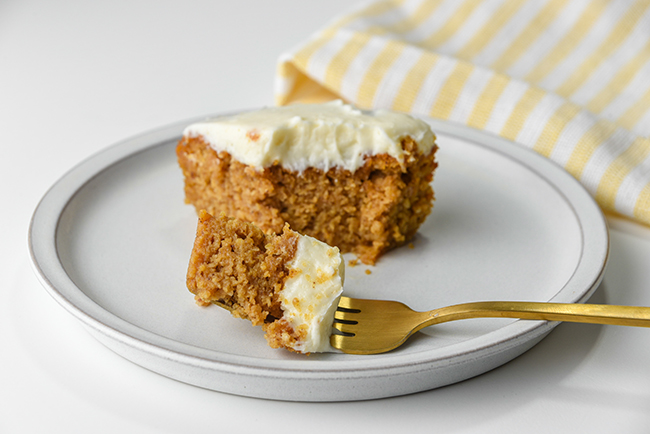 2. Pumpkin Bars With Cream Cheese Frosting
Even though pumpkin is known as a fall dessert, you can enjoy these pumpkin bars any time of year. With the cream cheese frosting, each bar tastes like a piece of cake. There are just 4 grams of carbs and 8 grams of fat in each bar.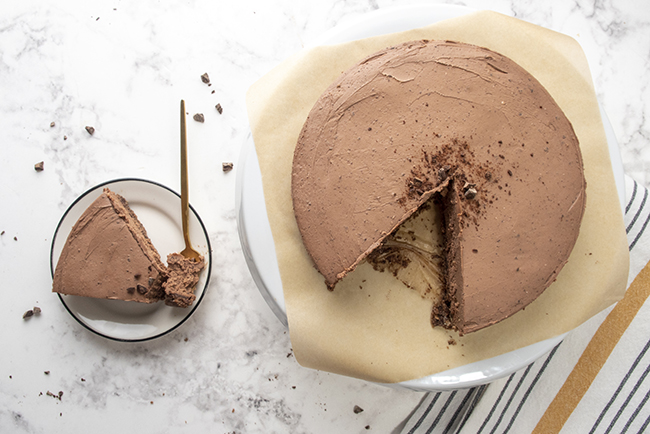 3. No-Bake Chocolate Cheesecake
Since it is a no-bake recipe, this low-carb chocolate cheesecake is one you'll be able to enjoy guilt-free. It has a delicious chocolate crust and rich and creamy chocolate filling. There are 10.5 grams of carbs and 42 grams of fat in each slice.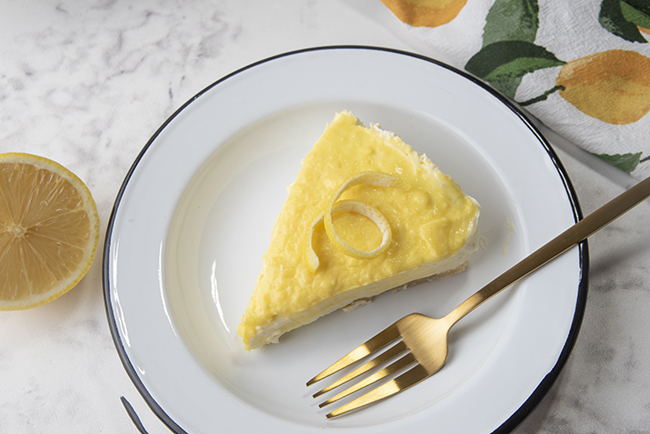 4. No-Bake Lemon Cheesecake
Want something with a little tang? Make a bright and zesty lemon cheesecake. Made on an almond flour crust, the lemon curd filling gives it the perfect balance of sweet and tart flavors. There are 5.6 grams of carbs and 40.6 grams of fat in each slice.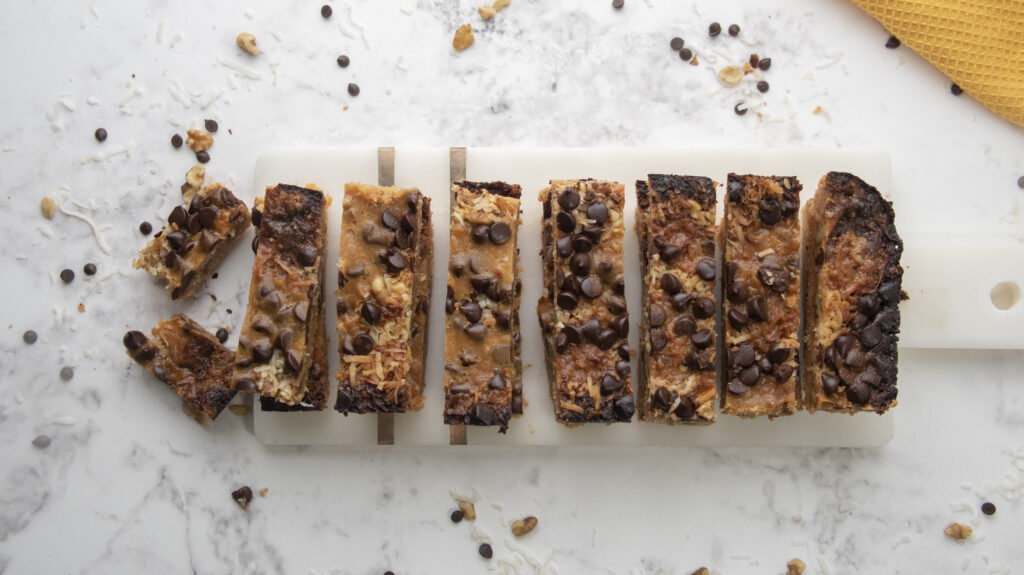 5. Thinlicious Magic Bars
One of our most popular recipes of all time, Thinlicious Magic Bars are layered with all of your favorite keto-friendly ingredients. It's really the low-carb condensed milk that takes it to a whole new level of deliciousness. Surprisingly, each bar only has 4.65 grams of carbs and 15.2 grams of fat.
6. Low-Carb Chocolate Peanut Butter Snack Bites
Are you a fan of peanut butter cups? Then you'll love these chocolate peanut butter snack bites. They are a high-fat treat that will remind you of your favorite peanut butter candies that you loved as a kid. Each bite has only 3.2 grams of carbs and 12.4 grams of fat.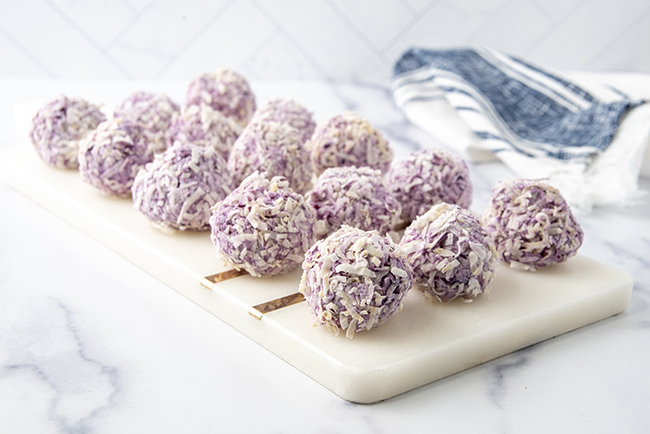 7. Blueberry Cheesecake Snack Bites
Treat your tastebuds to the crunch of coconut flakes and the earthy sweetness of blueberries. These bright blue cheesecake bites taste unforgettable, with fresh, plump blueberries and crispy coconut. Each bite only has 4.5 grams of carbs and 5.6 grams of fat.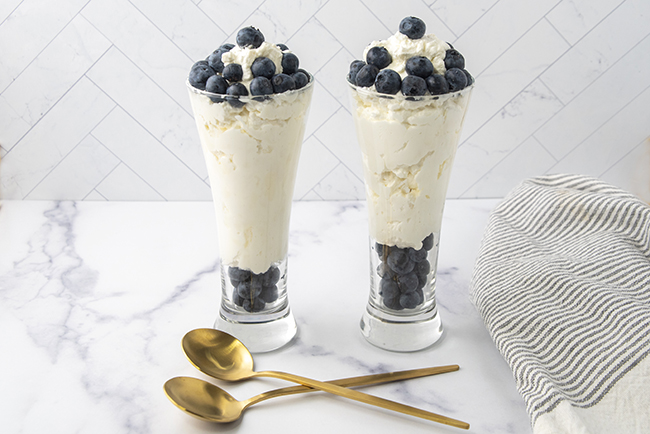 8. Vanilla Low-Carb Cheesecake Fluff
If you want a dessert you can just mix up and eat, then make some low-carb cheesecake fluff. The longer you mix it with an electric mixer, the lighter and fluffier it will taste! Then, you can add some blueberries for extra flavor. With the berries, there are 11.7 grams of carbs and a whopping 20 grams of fat.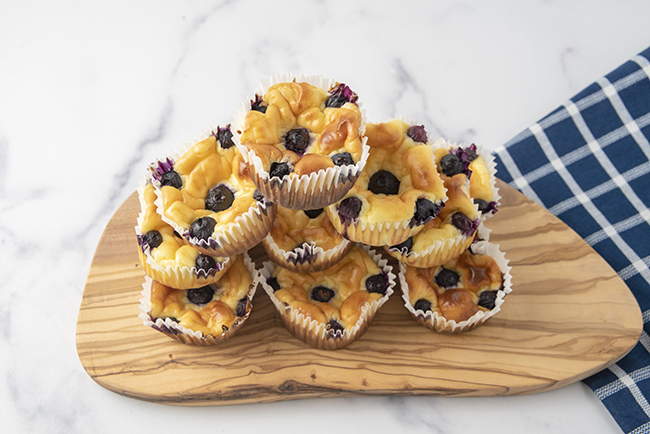 9. Blueberry Cream Cheese Muffins
While these muffins are tasty enough for dessert, they are also a wonderful thing to eat for breakfast or on the side with a high-protein lunch. Since they are made with a base of cream cheese, they taste better when they are served chilled. Each muffin has 4 grams of protein and 3 grams of carbs.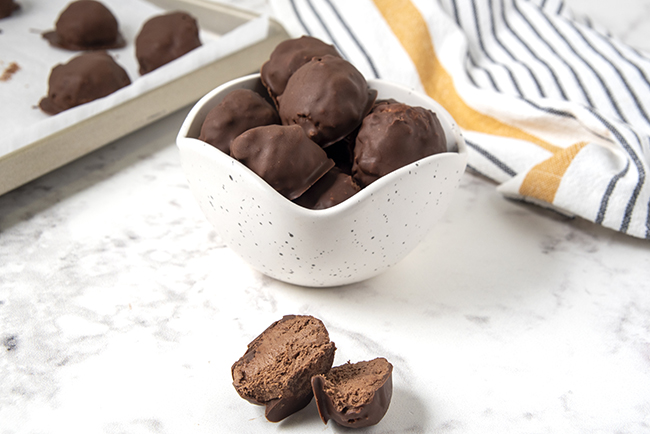 10. Low-Carb Chocolate Cheesecake Snack Bites
With just 5 grams of total carbs and 14.2 grams of fat, just one chocolate-covered snack bite will definitely fill you up. The chocolate coating is optional and made with Lily's sugar-free chocolate chips and coconut oil.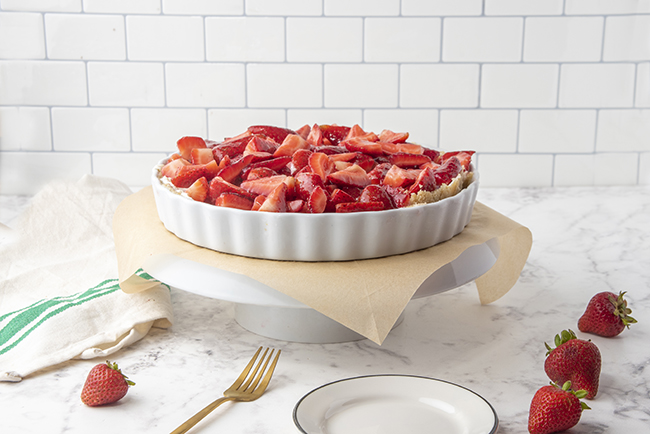 11. Low-Carb Strawberry Pie
Just looking at this strawberry pie blows your mind. Is it really low carb? How can it be with all that juicy fruit on top? Each slice has 9.3 grams of carbs, so you will have to be careful as you budget those macros, but it's still very possible! That's because strawberries are one of the few types of fruit that actually don't have many carbs in them.
Final Thoughts
Whatcha think? We hope you enjoyed this list of low-carb desserts. They really are the tastiest and most filling sweets you will ever make. They are perfect for parties, celebrations or when your sweet tooth wants something fun.
Ready To Lose Weight? Start Here!
Are you looking for a way to lose weight without deprivation? Then start with our Thinlicious 28 Day Metabolism Reset, designed to introduce you to the Thin Adapted System and help you retrain how your body burns fuel in just four weeks. Get it HERE.
PIN FOR LATER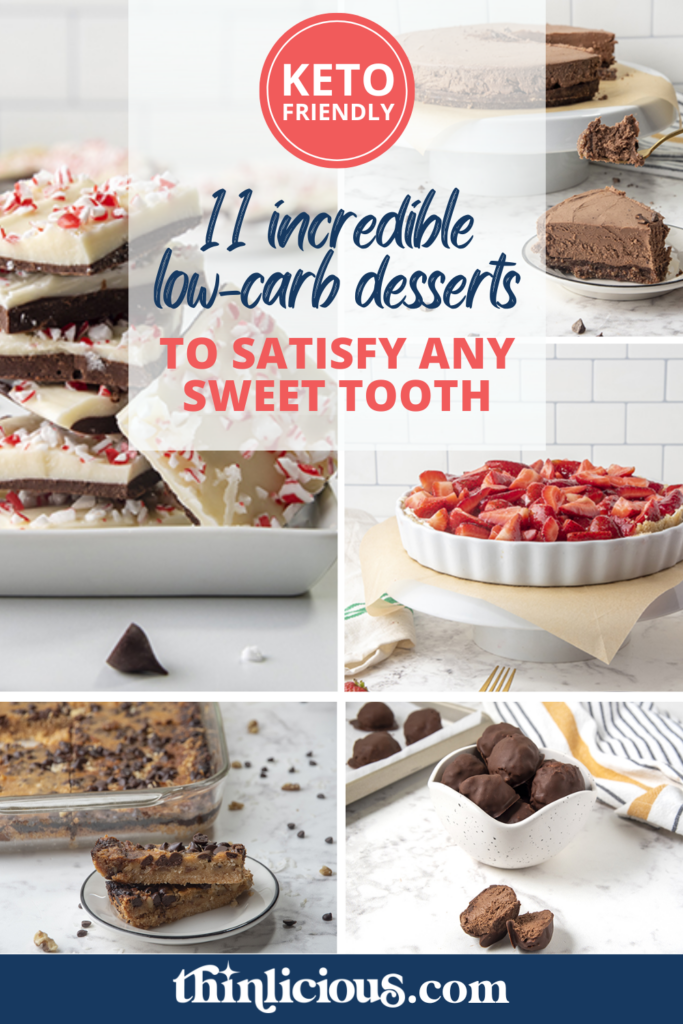 Get our FREE guide to finally fix your metabolism!
Losing weight & getting healthy is never easy, but lately you might feel like it's suddenly become impossible.
Our Flip the Switch guide will help you clearly understand what's been going on, as well as exactly what you can do to get your metabolism working again so that you can look and feel your best—it's easier and more simple than you think!