You must see That Sugar Film, and take someone you know would benefit from learning about the dangers of sugar and where it is lurking – which is pretty much everywhere.
This movie is already reported as being life changing.
What is that sugar film?
I went to the opening of That Sugar Film recently in Auckland. It was informative, outstanding, funny, and perfectly sensational. I mean who couldn't love Hugh Jackman doing sand pictures, a half-naked Brenton Thwaites, Depeche Mode on the soundtrack and Damon Gameau dancing in his orange Y fronts?
Are you ready to create the ultimate 12-month blueprint for reaching your health & weight loss goals this coming year?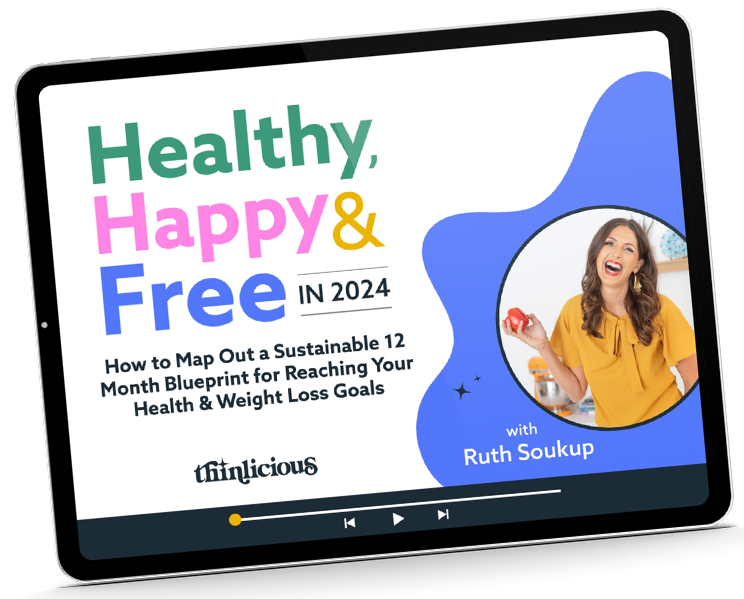 Our free on-demand video training will walk you through how to make 2024 THE year you set health goals…and keep them.
Damon presents the sugar message in such an entertaining visual way, rather than lecturing or finger-wagging. I especially love his rap at the end (I'll let you see that for yourself).
This movie will change the way you think about 'healthy' foods forever!
But seriously, we need to help it gain as much attention as we possibly can. That Sugar Film could be the one that really gets the public to think differently and everyone reading those darn food labels.
How to eat
40 teaspoons of sugar
The average person consumes 40 teaspoons of sugar a day hidden in 'healthy' foods. At the Q & A after the film, Damon told us private screenings are being organised by hospitals, medical schools and food manufacturers. They know what is on the horizon, they know what is coming and are clearly being prepared. Sugar's days are numbered and the secret is out.
Sugar isn't evil, but life is so much better when you get rid of it"
So what is That Sugar Film really about? Damon Gameau experimented eating the average daily sugar consumption – 40 teaspoons a day! But he wasn't allowed to eat and drink obvious high sugar foods such as chocolate, ice cream and sodas.
He set out to consume 40 teaspoons by eating 'healthy' foods. He was astounded to discover that sugar is lurking everywhere. The worst offenders are cereals, low fat yoghurts, fruit smoothies, muesli bars and juices.
He goes on to show how sugar creates fatty liver disease, obesity, tooth decay and so many of our modern diseases.
The most powerful image for me was seeing a family sitting at the dinner table eating sugar straight from a bag – this is what so many do every day without realising it once you strip away the packaging, 'natural' labels, marketing and advertising.
All this 'natural' hype and organic labelling (also called the health halo) has lulled us into this false sense of security that as long as it's natural (and what does that mean anyway) it is safe, healthy and acceptable.
But delve deeper and watch how the manufacturers find our 'bliss point' where the amount of sugar pretty much guarantees the product to fly off the shelves. We are so accustomed to this bliss point that natural foods such as broccoli are incredibly unappealing in comparison.
Is there any wonder why children these days seem to be eating less vegetables and becoming such picky eaters?
And what was his 'last supper' on his sugar binge? A regular, supposedly healthy, kids lunch box.
That Sugar Film features guest cameos from the likes of Stephen Fry, Isabel Lucas and Brenton Thwaites, interviews with Gary Taubes, Michael Moss and Kimber Stanhope plus a rocking soundtrack including Depeche Mode, Peter Gabriel and Florence and the Machine.
Here are their best graphics showing the amount of sugar in foods that so many people perceive as being healthy.
Just take a look at how much sugar is lurking in these pantry items! Bbq sauce, cereal and protein drinks. Who knew?
Get our FREE guide to finally fix your metabolism!
Losing weight & getting healthy is never easy, but lately you might feel like it's suddenly become impossible.
Our Flip the Switch guide will help you clearly understand what's been going on, as well as exactly what you can do to get your metabolism working again so that you can look and feel your best—it's easier and more simple than you think!