Cooking minced/ground lamb is extremely quick, easy, and economical.
You'll love these QUICK keto lamb kebabs for your BBQ, oven, and even your air fryer. Only 1.3g net carbs … with coconut curry dipping sauce.
Such an incredibly simple recipe that's also low carb, gluten-free, dairy-free, and Whole30.
Are there carbs in lamb?
There are zero carbs in lamb meat. Lamb is perfect whether you are following a low-carb diet, keto diet or carnivore diet.
Ready to lose weight and get healthy for life without dieting, drugs or making yourself miserable?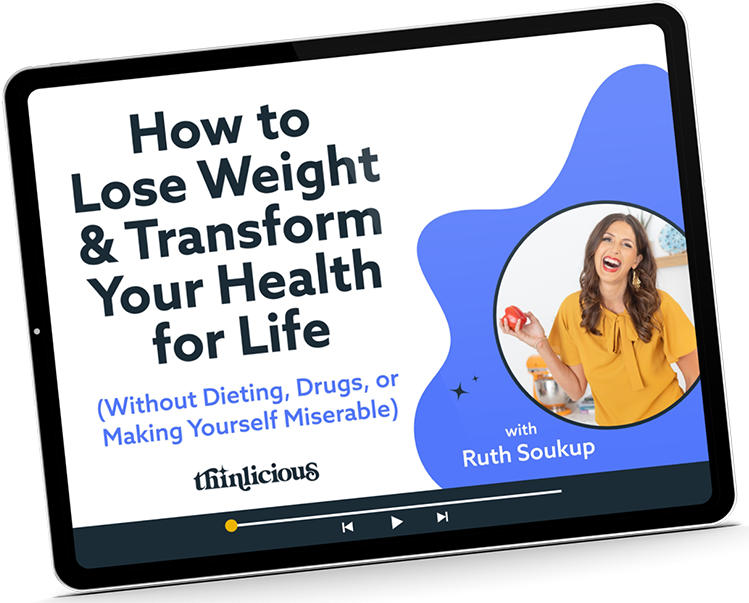 Our free on demand video training will help you understand why it's been so hard and what do to about it.
Meat is delicious and high in protein. Those who follow a low fat diet miss out on the tender delicious succulent flavors that the fat brings. However, we do no advocate excessive fat.
It's a myth of living low-carb or keto that we eat, drink and add fat to every meal. Enjoy the fat that comes with the meat, adding excessive fat is where I see most people stop their weight loss efforts in Ditch The Carbs PRO.
If you are unsure of how many carbs per day, how much protein and fat to consume, you need to use my macro calculator.
What is a kebab or kabob?
American's say kabob while Bristish says kebab. Some people and some cultures may have their own version, but generally speaking a kebab, kebob, or a kofta is various types of meat, fish, or vegetables roasted on a skewer or spit. They can be pieces of meat, cubed vegetables, sliced or ground.
Lamb kofta or lamb kebab?
What's the difference between a lamb kofta and a lamb kebab? They are both traditionally made with ground meat mixed with herbs and spices then shaped into meatballs or meat skewers.
A kofta is cooked and served with a gravy or vegetable sauce. Kebabs are the dry version of a kofta. So these are lamb kebabs, not lamb koftas.
What type of meat can you use to make kebabs and koftas?
You can use any type of ground meat (minced meat) such as ground beef, ground lamb, turkey, chicken and there are even recipes that use ground fish.
Can you make vegetable kebabs?
Yes, vegetable kebabs are often made with ground (or sliced) vegetables, beans, pulses, and mixed with rice and eggs to make a smooth paste then rolled into balls or sausage shapes.
If you want a low-carb version of a kofta or kebab, you could mix the ground vegetables with an egg and almond flour instead of rice. Rice will raise your blood glucose so it is something you need to be aware of when on the low-carb or keto diet.
How many carbs and calories are there in kebabs?
The nutrition panel has been calculated to include the curried coconut dipping sauce. The nutrition panel shows the nutrition for 1 kebab and curry sauce. The recipe makes 12. Multiply by the number of keto kebabs you eat.
1 keto lamb kebab with curry sauce = 1.3g net carbs, 12g protein, 23g fat, 261 calories.
To reduce the carbs even further, you may omit the coconut curry sauce and then the kebabs would be almost negligible carbs.
How to cook kebabs
Cooking keto lamb kebabs is quick and easy. They can be cooked in the oven, grilled on the BBQ, the frying pan, or cooked in your air fryer.
How to cook kebabs in the oven
Place all your prepared kebabs onto an oiled baking tray/sheet pan or a wire tray sitting on top of a sheet pan. Using a sheet pan will help collect all the juices and fat that are rendered out during the cooking process.
Turn once during cooking. Cook until browned and completely cooked into the center of each kebob.
How to cook kebabs on the BBQ and grill
Begin by brushing your favorite cooking oil onto the BBQ grill. Place all your meat kebobs onto the BBQ. As the juices and fat that are rendered out during the cooking process drip on the gas or hot charcoal, you will get that authentic smoked flavor onto your keto lamb kebabs.
Cook until browned, you can see grill marks and they are completely cooked into the center of each kebob. Turn each time you can see a kebob starting to become chargrilled.
How to cook kebabs in the air fryer
Cooking keto lamb kebabs in your air fryer will save you time and air frying helps to retain the moisture. Your lamb kebobs will remain tender, juicy, and succulent.
Exactly how you cook them however will depend on which air fryer you have. If you have a rotisserie air fryer, it often comes with a kebob rotator gadget.
If you have a basket or oven-type air fryer, make sure your kebabs are short enough to not scratch the basket or oven. Remember to soak wooden skewers well to prevent them from burning.
Using an air fryer to cook kebobs is a quick and easy mid-week dinner or cheats BBQ.
Preheat to 190C/375F.
Spray the wire basket with cooking oil.
Gently place each kebab/kebob onto the oiled basket. Ensure there is plenty of space between them.
Cook for 10 minutes, open the drawer and turn each kebab.
Cook for a further 5-10 minutes, depending on the size of kebabs being cooked. Cook until the outside his charred and the inside is tender. The ground lamb (or other type of meat) must be completely cooked into the centre of each piece.
If you love using your air fryer, I have 101 keto air fryer recipes for you to choose from (chicken, pork, ground beef, salmon, vegetables, and even desserts). Discover how to use your air fryer plus FREE printable air fryer cooking cheat sheets.
Ingredients
You've probably got all the ingredients for the keto curry sauce in your pantry right now. I even make this simple sauce occasionally instead of mayonnaise to pour over a salad.
The coconut curry dipping sauce is simply delicious. But make sure you make enough because everyone loves to add it to the rest of their meal once the kebabs are gone.
Lamb kebabs ingredients
Ground lamb – minced lamb. Any ground meat will work such as ground beef, ground turkey and minced chicken.
Spring onion – green onion or scallion adds a punch of flavor to the keto kebabs.
Cumin – add more or less to your liking and preferences.
Coriander/cilantro – this can be omitted if you are alleegic or don't like, the tatse of cilantro.
Turmeric powder – adds colour and an earthy flavor.
Seasoning – if desired and add to your preferences.
Keto curry sauce ingredients
Coconut cream – do not buy the coconut milk. The keto curry sauce needs ot be high fat to make a cream and soft dipping sauce. if you only have coconut cream in your pantry, place it in the frige for 30 minutes and scoop out the cream that floats to the top as it separates.
Curry powder – or use your favourite curry paste.
Seasoning – if desired and add to your preferences.
How to make homemade kebabs
1: Soak your skewers in water for 20 minutes – this helps to prevent the ground lamb from sticking to the skewer or burning on a BBQ grill. If you are trying to cut back on single-use items, you can use metal reusable skewers.
2: Make your lamb kebab meat mixture – place the ground lamb into a large mixing bowl. Add the spices and seasonings. Mix until the spices are uniformly distributed.
3: Shape your ground meat – into meatball or sausage shapes. Thread each wooden skewer or metal skewer into the center of the meat.
The trick to making the mince/ground lamb to stick to the kebabs is to form a sausage shape firmly with your hands first, then push the bamboo skewer into the center.
Storage
Can you make kebabs ahead of time?
Yes, you can make these kebabs ahead of time. Prepare the skewers as shown then place them in an airtight container in the fridge for 24 hours. Cook on the day that you need them then keep in the fridge, cooked, covered, for up to 3 days.
Can you freeze lamb kebabs?
Yes, you can freeze COOKED keto lamb kebobs in an airtight container for up to 2 months. To defrost, leave the kebobs out on the kitchen countertop, covered, for 1 hour. When they are completely defrosted, reheat in the oven, grill, BBQ, microwave or air fryer
Sides
Kebabs, koftas, and kebobs are traditionally served with rice, pitta bread, and often, sweet sauces.
But to stay within your daily carb limit, you can enjoy these with coconut cauliflower rice, cauliflower couscous, mixed salad, spaghetti squash, garlic bread, or a tortilla wrap and you have the most nutritious dinner.
This will soon become a family favorite.
Please leave a comment below.
What do you like to serve with your kebabs (or do you call them kebobs or koftas?)
Get our FREE guide to finally fix your metabolism!
Losing weight & getting healthy is never easy, but lately you might feel like it's suddenly become impossible.
Our Flip the Switch guide will help you clearly understand what's been going on, as well as exactly what you can do to get your metabolism working again so that you can look and feel your best—it's easier and more simple than you think!