If you're looking to reduce the amount of sugar in your child's diet, these low-carb and keto kids' snack ideas will help you get started, even if you have picky eaters.
Keep reading, because I have a FREE eBook to help you reduce sugar from your child's diet PLUS 50 Healthy Snack Ideas For Kids
[convertkit form=2151265]
Is keto safe for children?
Yes, reducing sugar and processed junk carbs in children is incredibly healthy and nutritious. It's up to you and your physician to decide whether your child needs to simply reduce sugar, be a low-carb kid, or start a stricter children's keto diet.
You may be wondering is keto safe for children and is it right for your family?
Are you ready to create the ultimate 12-month blueprint for reaching your health & weight loss goals this coming year?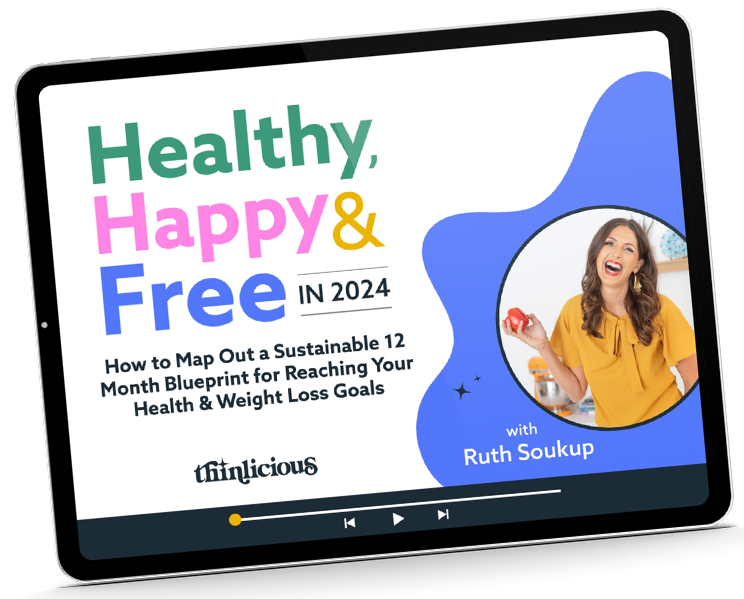 Our free on-demand video training will walk you through how to make 2024 THE year you set health goals…and keep them.
Healthy children's meals should include quality healthy proteins (vegetable protein or meat protein), healthy fats (not deep-fried foods), and nutritious carbs such as low-starch vegetables, low-sugar fruits, nuts, seeds, and full-fat dairy.
How to help picky eaters eat healthy food
It is incredibly difficult to help picky eaters eat healthy food, but after helping thousands of families, I know by going slowly and gently is the key to success.
Begin by removing the worst areas of sugar first. Cut back then remove sugar-sweetened drinks – fizzy drinks, flavoured milk, energy drinks, and even fruit juice which can be higher in sugar than cola.
Download your free handbook below, start swapping unhealthy processed junk food snacks, and start introducing one healthy snack at a time.
Why cut back on sugar for kids?
Sugar is being added to almost all our foods these days and far exceeds the World Health Organisation's recommended daily limit of 6 teaspoons for children.
By the time your children reach 8 years of age, they will have consumed as much sugar as an adult would have in their entire life a century ago. That is shocking!
And if you think reaching for low-fat products is the answer, it's not. In fact, most low-fat foods are often higher in carbs. When the fat is removed, it is generally replaced with some form of starch to ensure the product is still palatable and the texture is acceptable.
Why cut back on carbs for kids?
It's really no wonder then why so many health-conscious people are turning to low-carb and keto diets for themselves and their families.
By switching from sugar-packed and high carb snacks to low-carb and keto meals and snacks for your kids, you will be helping to safeguard them against future health issues and conditions such as Type 2 diabetes, fatigue, obesity, lack of concentration, and many other health-related problems.
There are so many low-carb and keto family-friendly dinners and snacks. All are delicious, healthy, packed with nutrition, and naturally low-sugar and gluten-free too.
With that in mind, I've taken the hassle of trying to figure out which snacks are low-carb to give to your children.
And if you want to have this list readily available to keep in your home, grab your free eBook – How To Reduce Sugar From Your Child's Diet PLUS 50 healthy low-carb and keto, kids snack ideas.
[convertkit form=2151265]
For now, let's take a look at this list of 50 Low-Carb and Keto, Kids Snack Ideas below.
50 low-carb and keto kids snack ideas
Before getting into the snack list, it's helpful to understand the food categories that are low-carb and keto-friendly.
Meat-based snacks– all types of beef, pork, chicken, lamb which is why the snack list includes things like beef jerky, salami sticks, chicken drumsticks, etc. You can keep the fat and skin on the chicken
Fish – all types especially those high in Omega 3 such as prawns and canned sardines and tuna
Vegetables – all types that are grown above the ground. Leafy greens, spinach, silverbeet, broccoli, cauliflower, cabbage, avocados, courgettes, aubergines, capsicums, mushrooms, lettuce
Dairy like cheese, cream, milk – choose the full-fat options
Nuts and seeds – these are great snacks but don't overconsume and watch out for those higher in carbs like cashews
Eggs – there is no limit on how many eggs you can eat. Eggs are little powerhouses of nutrition.
Fruit – it's best to choose low-sugar, low-carb, nutrient-dense berries such as blueberries, and blackberries. Add them to double cream, natural unsweetened yoghurt, or coconut cream for a longer period of satiation
Fats – use healthy fats such as butter, olive oil, coconut oil, lard, avocado oil, macadamia oil
With this in mind, try out these 50 low-carb and keto snack ideas:
Pork rinds
Strawberries
Baked cheese chips
Guacamole
Beef jerky
Walnuts
Boiled eggs
Almonds
Tinned/canned tuna
Cheese slices/sticks
Salami sticks
Sunflower seeds
Whipped cream
Chicken drumsticks
1-minute mayo with cheese sticks
Veggie sticks and cream cheese
Ham and cheese roll-ups
Sausages
Scotch eggs
Curried devilled eggs
Cheesy chaffles
Almond butter
Cacao nibs
Blueberries
Grain-free granola, berries and unsweetened yoghurt
Dark 95% cacao chocolate
Avocado with salt & pepper
Double chocolate chaffles
Canned/tinned sardines
Macadamias
Prawns
Cheddar cheese
Pickles
Pumpkin seeds
Pizza chaffles
Pecans
Fat bombs
Olives
Bake pepperoni chips
Baked bacon strips
Prawn cocktail
Raspberries
Sugar-free jello
Meatballs
Chocolate whipped cream
Ham, cheese and pickle roll-ups
Scrambled eggs
Turkey and cheese roll-ups
Whipped coconut cream
Tuna mayonnaise
Tips for reducing unhealthy snacks
[convertkit form=2151265]
As a parent, I know it's not as simple as just adding healthy snacks into the home.
Our kids are constantly faced with unhealthy snack options at kids' parties, after sports events, or other social events.
Try these tips to reduce unhealthy snack eating:
Ask sports teams organisers to stop the post-match treats. Explain to the manager that your family is trying to get rid of sugar and unhealthy snacks and whether they will support you with this. Many parents feel the same way so you're not alone.
Make a fun pact with your children that encourages them to make healthier choices. This could be committing to pay them additional pocket money every time they decline a treat from their local hairdresser, DIY store or similar shop.
Ask visiting relatives who are in the habit of bringing unhealthy treats for your children to limit to a few rather than an entire bag.
Lead by example by not eating junk food or keeping it in the house.
Print the list of healthy snack ideas provided in your free guide "How to reduce sugar from your child's diet PLUS 50 healthy snack ideas" and get your children to highlight the snacks that they love already. As time goes on, they will be highlighting more as you discover how many healthy snacks they start to enjoy over the following months.
Start to swap your child's favourite snacks with healthier versions.
Reduce how many junk food snacks you buy each week until you reach zero. This will get easier the healthier snacks you make that your children enjoy.
Swapping To Healthy Low-Carb And Keto Snack Ideas Can Be Daunting
Reducing sugar and carbs from your child's diet can seem overwhelming at first but now that you have a great list on hand as well as tips on how to reduce unhealthy snacks, it doesn't need to be a difficult process.
One of the best ways we can show our love and care for our children is by ensuring that they eat whole and nutrient-dense foods that will safeguard their health into the future. You can easily start today by following my Stepwise Method and download this PDF that contains all the information you need to get started easily!
[convertkit form=2151265]
Fun healthy kid's recipes you may like:
Looking for additional healthy meals and snack ideas? Visit my full low-carb and keto recipe index.
You'll find lunch box ideas and lunch box videos, low-sugar and low-carb breakfasts, lunches, dinners, snacks, drinks, sauces, slow-cooker, Instant pot, and even keto carnivore recipes.
And while you're there, have a look at my low-carb kids series, with easy lunch box ideas!
Get our FREE guide to finally fix your metabolism!
Losing weight & getting healthy is never easy, but lately you might feel like it's suddenly become impossible.
Our Flip the Switch guide will help you clearly understand what's been going on, as well as exactly what you can do to get your metabolism working again so that you can look and feel your best—it's easier and more simple than you think!