If you love vegetarian keto pizza, you'll love green FatHead pizza.
It's the keto pizza that's topped with green vegetables, mint, and feta.
The mozzarella dough is an absolute classic keto pizza base.
What is fat head pizza?
FatHead pizza base is made with cheese, egg, and almond flour or coconut flour. It is the cheesy equivalent of the holy grail.
Ready to lose weight and get healthy for life without dieting, drugs or making yourself miserable?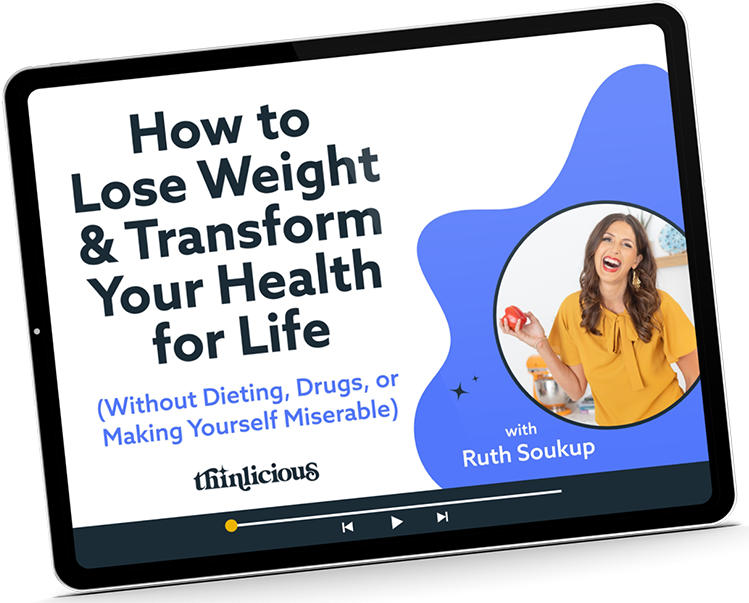 Our free on demand video training will help you understand why it's been so hard and what do to about it.
This keto pizza base is the most popular keto pizza recipe and is the most requested recipe from family members of readers who aren't even low carb.
Once you try this incredible cheesy keto pizza base, there is no turning back.
Pizza nutritional information:
WHEAT PIZZA CRUST: Traditional pizza (crust only, per slice): 25.5 g net carbs, 3.8 g protein, 3.4 g fat, 155 calories.
ALMOND FLOUR PIZZA CRUST: Fathead keto pizza (crust only, per slice): 2.4 g net carbs, 11 g protein, 16.8 g fat, 203 calories.
COCONUT FLOUR PIZZA CRUST: Fathead keto pizza (crust only, per slice): 1.8 g net carbs, 8.2 g protein, 9.4 g fat, 132 calories.
Nutritional values from cronometer.com
Full credit needs to go to Tom Naughton who created FatHead the movie and this recipe sensation. For anyone who doesn't know, Fat Head Movie is a comedy-documentary by Tom Naughton (comedian and former health writer).
How to make a vegetarian keto pizza
A fresh healthy clean mix of mint, feta, spring onion, and courgettes/zucchini. Now, what's not to love about that? Spray or drizzle with olive oil and you have the best crispy keto pizza! The fresh taste of the mint and the feta make this beautiful pizza light and mouth-watering.
Not only can you make a regular low carb pizza with this mozzarella dough, but you can also make low carb crackers. The base is so incredibly versatile. What do you do with yours?
Carbs in pizza
NUTRITION VALUES: WHEAT BASED PIZZA CRUST VS THE FAT HEAD PIZZA BASE
Wheat pizza base nutrition: 27g net carbs, 3.8g protein, 3.4g fat – in addition, traditional wheat pizza will contain gluten and if store-bought, preservatives, artificial flavourings, and probably some trans fats.
Fathead pizza base nutrition: 4g net carbs, 11g protein, 16.8g fat
Also, remember you will only eat 1 or 2 slices of Fat Head Pizza compared to half to 1 regular pizza.
How to make a keto pizza crust
If you are an absolute beginner, you may want to see the supreme guide to making fat head dough even without a microwave. Can be made with almond flour or coconut flour EVEN WITHOUT a microwave PLUS 16 keto recipes to use it.
Make your mozzarella dough.
Roll between 2 sheets of baking parchment.
Remove the top sheet of baking paper.
Bake in a pre-heated oven until crsipy. Flip over once during cooking to ensure a crispy cooked pizza base.
How to add your toppings
Slice your green onion, zucchini, and fresh mint or fresh green herbs, and sprinkle them all over your baked keto pizza crust.
You can even spread pesto over the base for a beautiful keto garlic pizza.
More keto pizza recipes
If you love mozzarella dough, you'll also love keto cheeseburger pizza, fat head sausage rolls, and 10 meals you can make with fat head dough.
So go on, dive on in and make the best low-carb keto pizza this weekend, and ditch those carbs!
Get our FREE guide to finally fix your metabolism!
Losing weight & getting healthy is never easy, but lately you might feel like it's suddenly become impossible.
Our Flip the Switch guide will help you clearly understand what's been going on, as well as exactly what you can do to get your metabolism working again so that you can look and feel your best—it's easier and more simple than you think!