16 Set-And-Forget Keto Slow Cooker Meals You'll Love This Winter
There are few things that feel as comforting as coming home to the smell of your favorite meal simmering in the kitchen.
And while leading a busy life might mean that you sometimes have to cut corners when it comes to mealtimes, you never have to sacrifice quality if you have the right tools, like a slow cooker (and if you don't have one, no worries; we recommend our fav choices below).
But the truth is, when leading a low-carb lifestyle, it can be hard to find recipes that are truly low carb. And what's even more difficult is finding ones that actually taste good. (Except for pot roast, am I right?)
So if this sounds like you, a person who has limited time but doesn't want to sacrifice quality food (or eat the same meals every night), today is your lucky day because we made this post for you! There are so many different meals you can make in the slow cooker, and we found the 16 tastiest and easiest ones for you that won't blow your low-carb lifestyle.
The entire list of slow cooker recipes is below, but first we'll share our favorite slow cookers and tools with you (because we couldn't help ourselves). Whether you're just getting started cooking with a slow cooker, or you want to upgrade the one you have, these are our favorites! If you already have one, just keep scrolling for those delicious recipes!
Did you find something you liked? We hope so! Now that you have everything you need, here are our favorite slow cooker recipes!
Keto Slow Cooker Meals You Should Make This Week
Mixed in this list of keto slow cooker meals are some recognizable recipes, others you might remember from your childhood, and a few completely unique and different ones that will soon become your favorites!
Keto Slow Cooker Tips
Did you find some new recipes to make? A slow cooker can be a fantastic tool, especially when you're eating low carb. If you make one of them and love it, let us know in the Thinlicious Facebook Community. We'd love to hear what you're making (and we might even add more ideas to this list).
As easy as the slow cooker is to use, here are some tips that will help you get the most out of it, especially when you eat low carb.
Batch Cook
This first tip will save you so much time and energy the rest of the week. Use your slow cooker to make enough food for other meals. Then, save them in individual food storage containers in the refrigerator.
Be creative and think of different ways to eat the food you made. For example, you can eat a keto taco salad by topping some lettuce and shredded cheese with leftover pulled pork.
Use Liners
Next, save yourself time cleaning up after and use disposable slow cooker liners. Then, all you have to do is lift the liner out, and the rest of it is easy to wash. No more scrubbing stuck-on sauce or bits!
Automate Your Cooking
Finally, splurge on a programmable slow cooker. This way, you can set it and then it will automatically switch to a lower "keep warm" temperature, preventing your meal from overcooking.
In fact, if you invest in a programmable smart cooker—like the Instant Pot Pro—you can even control it wirelessly from an app on your phone.
It's pretty incredible how much easier it is to cook with some of the smart kitchen gadgets they are making!
Do you still have questions about using your slow cooker on the keto diet? Below are some FAQs people ask, but please leave your questions in the comments or ask them in the Thinlicious Facebook Community.
FAQ
Final Thoughts
There you have it—the 16 keto slow cooker meals that we bet will start showing up in your weekly meal plan this winter. There's nothing like a hot dinner ready for you when you get home!
Get Started
If you're ready to take control of your health and start losing weight without deprivation, then we recommend starting with the Thinlicious 28 Day Metabolism Reset. This 4-week program is designed to introduce you to the Thin Adapted System and help you retrain how your body burns fuel. Get it HERE.
PIN FOR LATER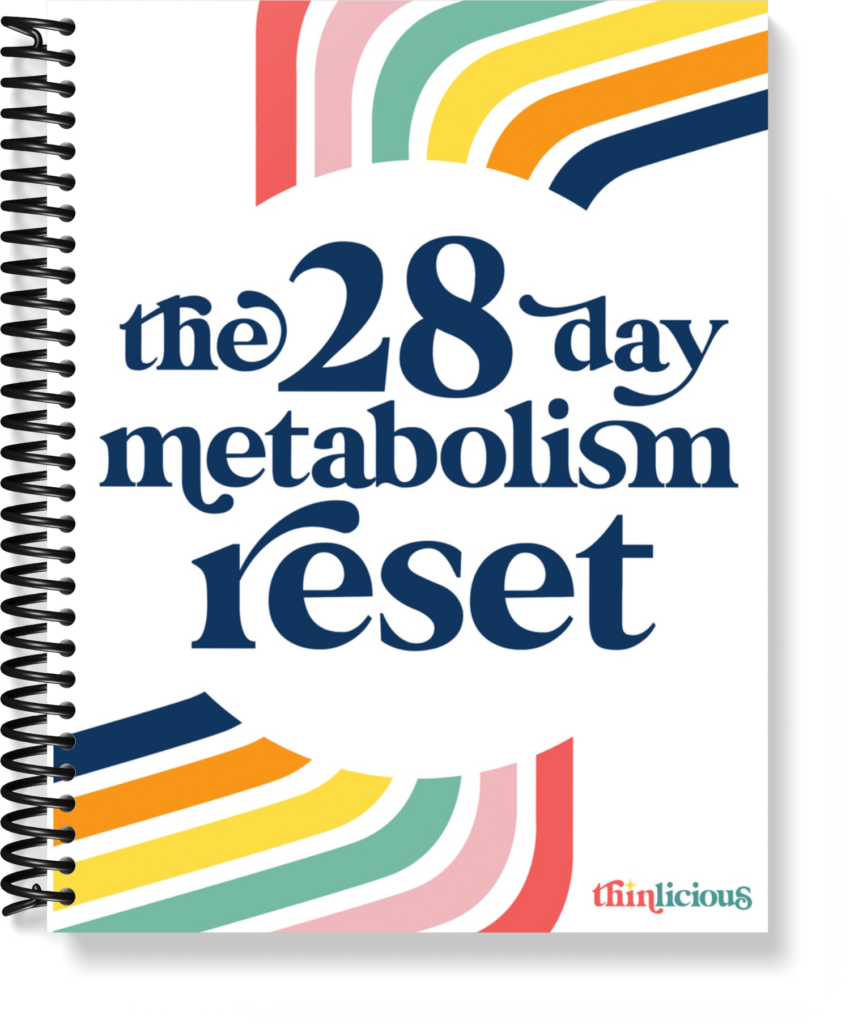 Love what you see?
Check out our 28 Day Metabolism Reset program! Our easy to follow program has helped thousands of women lose weight and feel great, without feeling hungry all the time. Now is your chance to get all the tools you need to succeed (even when your life feels crazy)!