Losing weight after the age of 50 can be a daunting task, but it is possible. As we get older, our metabolism slows down, and our bodies become less efficient at burning calories. It's also harder to find time to exercise due to work and family commitments.
But with some dedication and effort, you can still achieve your weight loss goals even in your fifties. And Carrie Jordan did just that!
How'd she do it? You'll find out more below, so keep reading.
How to lose weight after 50
Happily married and a mom of three, Carrie was determined to take charge of her life and get into shape. But now, at the age of 51, she asked herself, "How can I lose weight after 50?"
Ready to lose weight and get healthy for life without dieting, drugs or making yourself miserable?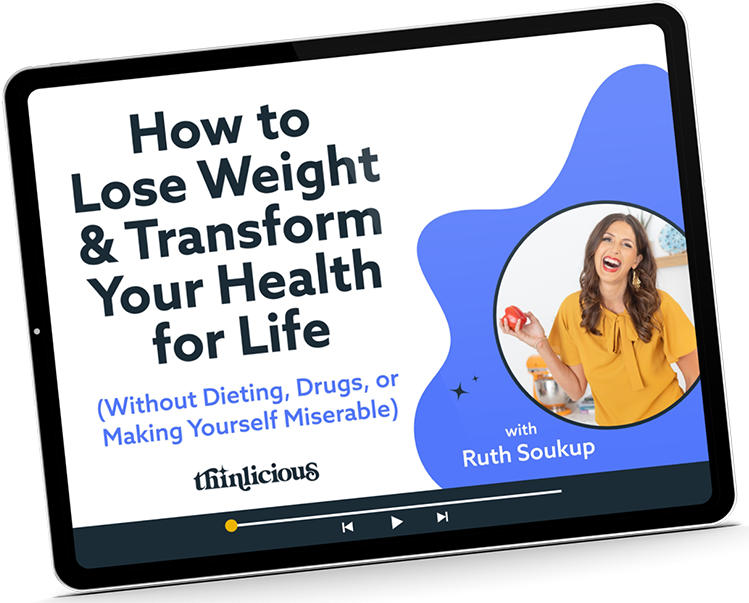 Our free on demand video training will help you understand why it's been so hard and what do to about it.
Carrie had tried various diets before, but nothing seemed to work. This time, however, she was determined to make a change and gave it her all.
In this blog post, we will share how you can lose weight after the age of 50 safely and effectively so that you can look and feel great, including some awesome tips from Carrie Jordan herself!
Taking a leap of faith on Thinlicious
Last summer, Carrie decided to have a "summer of me".
As any mom will understand, she did feel a little weird making the decision to put herself first. But the busy school teacher knew she had to take advantage of the summer months before school started.
She had a list of health-related items to take care of, which she dutifully checked off. She:
Got her back adjusted
Ordered some shoe supports
Got her hormones checked.
Carrie was also looking for a way to get in shape and lose weight once and for all.
As she describes it, her faith in "the right place, right time, right people" paid off when she heard about Thinlicious and the 28-Day Metabolism Reset. Carrie was intrigued by not having to count calories but rather focusing on the particular types of food that would truly fuel her body.
She decided to give it a shot—after all, it was just four weeks. What did she have to lose besides her unwanted weight?
As it turned out, her gut was right, and she noticed a difference immediately. Carrie said, "I saw success right away, and I'm like, oh, it's water weight. But I kept losing and kept losing, and it motivated me."
Figure out your why
Before taking that first step and deciding to commit to trying out the Thinlicious 28-Day Metabolism Reset, Carrie had to take a good hard look at herself.
She used to be afraid of failing at weight loss but knew it was time to make a change. Growing up in a big Italian Irish family, food was always the center of social gatherings. And in college, the buffet and unlimited options didn't help with her weight either.
She shared, "Tracking calories and points felt like a triggering event for me… like I had PTSD."
After visiting one of her kids at college, she took a good look at one of her photos with her kids, and she used it as a motivator to stay on track with the 28-Day Reset. She wanted to be healthier and get back to her former self.
Carrie's "why" was clear, and it kept her on track!
Preparation is the key to success
Using what she had learned as a teacher, Carrie created a binder organized by meals such as breakfast, dinner, and dessert. This helped her plan meals and grocery lists based on what we had and needed instead of just grabbing whatever is in the pantry.
Carrie revealed, "My husband was initially confused by my method, but now we have a double-sided refrigerator system where I put recipe ideas on one side and what we're actually making for the week on the other. This takes the focus off me being the sole keeper of meals and gives everyone in the household a say.
It's the little things that have made the biggest difference in my weight loss journey, and it's great to finally have a system that works for me."
It sounds like a game-changer!
Tried and true tips for losing weight after 50
Feeling inspired by Carrie? We've put together a list of tips to help you lose weight after 50…
Set realistic goals
The main key to sustainable weight loss is setting realistic goals—and creating a plan to achieve them. Jumping from 0 to 100 might not be the most practical thing for you and your lifestyle.
Start by looking at how much you want to lose, then break it down into smaller goals that are easier to achieve.
For example, if you want to lose 30 lbs., start by aiming for 15. Then, when you reach that goal, set a new one of 10. This will help keep the momentum going while still keeping it attainable.
For Carrie, she started with a simple 10-pound goal. She was aiming for her pre-wedding weight from 28 years before but knew that slow and steady was going to be her best choice.
Slowly, she continued inching towards her goals and now is down 45 pounds! She originally was over 200 pounds (which she has said to herself was her ultimate cutoff). She was then 205 and now, after the 28-Day Reset, is below 160 pounds.
Add movement to your day
As much as food is important for weight loss, don't forget to add more movement to your daily routine. Studies have shown that even a 10-minute walk can be beneficial for health and weight loss goals.
Take a look and try to do things that you love! For Carrie, She's found small pockets of time in her day to incorporate some sort of exercise. She participates in a group workout where she bikes for 20 minutes. Other times, she will swap that out for lifting weights or a session of yoga.
Create a list of your favorite recipes
Having some go-to recipes that work for you will help keep meal planning easier. We suggest creating a list of your favorite healthy recipes and snacks so you can quickly put together meals every week without having to reinvent the wheel.
Thankfully, here on Thinlicious, we have a variety of low-carb recipes to choose from that are easy to make and delicious.
Carrie says one of her favorites is this white florentine chicken crust pizza! It's made with a low-carb chicken crust and topped with deliciousness like spinach, feta, and Parmesan cheese. She's also a big fan of our sloppy joes and chili.
Be mindful of your vices
When it comes to health and wellness, sometimes we need a reminder of our vices.
Carrie admits that one of her biggest vices is popcorn. She knows that completely eliminating it is not feasible, so she tries to find a compromise. She buys Smart Pop popcorn, which is made with whole-grain popcorn and contains no trans fats or hydrogenated oils. After she pops it, she automatically halves the bag and pours herself a bowl so that she doesn't eat the whole bag.
These small steps have helped her stay on track with her weight-loss goals.
Change your mindset
When we asked Carrie what her biggest advice was for losing weight after 50, she said, "Change your mindset! Look at what you can have vs. what you can't. It will make that first week so much easier."
She emphasizes that it's important to focus on what you can eat, not what you can't. Having a positive outlook and focusing on the things that make you feel good vs. the things you think are "off-limits" will help keep your motivation high.
How it feels to lose weight after 50
Wondering if losing weight after 50 is worth it? Well, Carrie says it the best.
"I can finally say this is me. I am loud, proud, and you know, and don't hide my feelings. All it took was nine months of me taking care of myself and being happy.
Fun fact: I caught my husband checking me out last night—and I loved it!"
Carrie has worked hard to get where she is today, but having the right tools for success was key. She's proven that losing weight after 50 is doable and that you don't have to follow a strict diet to get there!
Next steps
Ready to lose weight and get healthy for life without dieting, drugs or making yourself miserable? Our brand new (and totally free!) on demand video training will help you understand why it's been so hard and what do to about it.
Want to hear more? Listen to this podcast, HERE!
PIN FOR LATER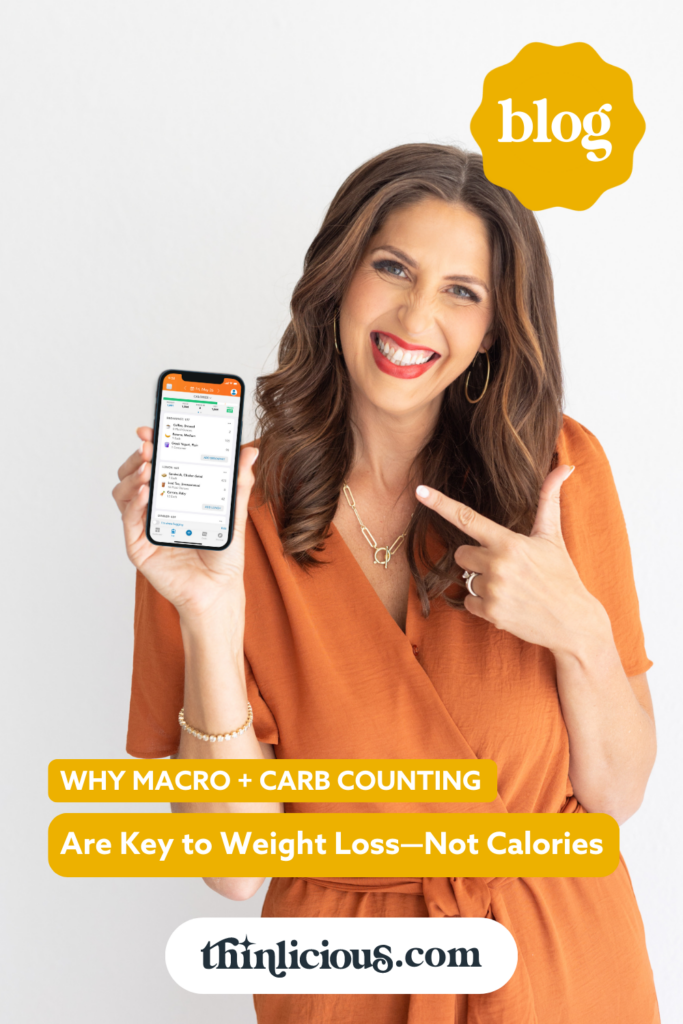 Get our FREE guide to finally fix your metabolism!
Losing weight & getting healthy is never easy, but lately you might feel like it's suddenly become impossible.
Our Flip the Switch guide will help you clearly understand what's been going on, as well as exactly what you can do to get your metabolism working again so that you can look and feel your best—it's easier and more simple than you think!