The positive health benefits of drinking water are undeniable, especially since our bodies are over 80% water. But let's be real—sometimes water just doesn't cut it.

The reality is that not everyone LOVES drinking water 24/7, and that's okay.
That said, for many people, giving up soda, alcohol, fruit juice, energy drinks, or even sugary coffee drinks can be one of the most difficult things to do when trying to change your habits and follow a healthier lifestyle.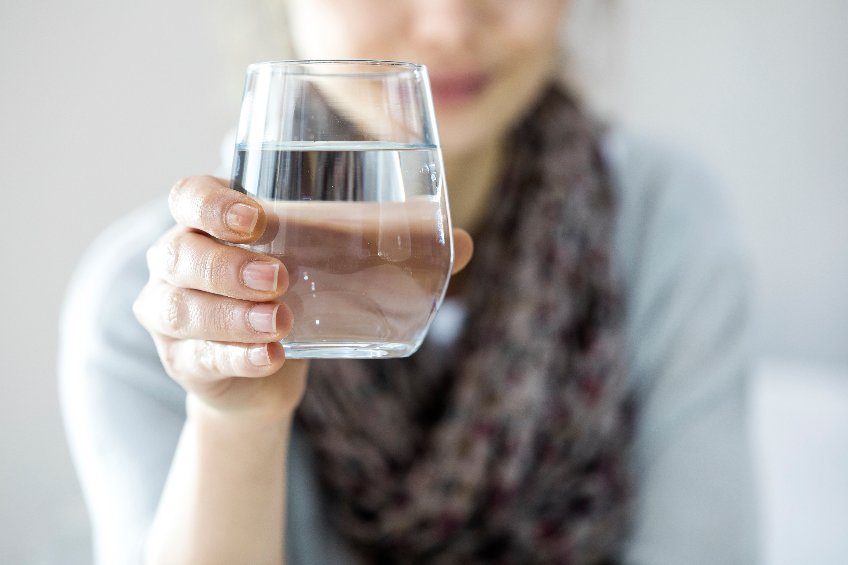 Maybe that's you?

Or maybe you're following our Thinlicious™ 28 Day Metabolism Reset or you've started our full Thin Adapted System™ program and you're tired of drinking water for every meal, but you don't want to worry about your macros for the day.

With all the keto products out there, it can be hard to know what is Thinlicious approved and what isn't.

Here are our top 10 drinks for a low-carb diet, at home, and on the go….and yes, we even have a few recommendations for those days when you want to have a celebratory drink (or two) without worrying over your macros.
1. Fat Coffee

Most of us start our days with coffee, and when starting to eat the Thinlicious way, fat coffee can be a really great way to get some extra fat in, while still getting that creamy latte texture you'll find at your favorite chain coffee shop. Fat coffee is also sometimes called Bulletproof coffee, which for me is 1 tablespoon butter, 1 tablespoon coconut oil or MCT oil, 1 tablespoon heavy cream, a splash of vanilla extract, some pink salt, and a lot of cinnamon. It sounds gross, but if you blend it up it just tastes like a delicious creamy latte (but less sweet).
Are you ready to create the ultimate 12-month blueprint for reaching your health & weight loss goals this coming year?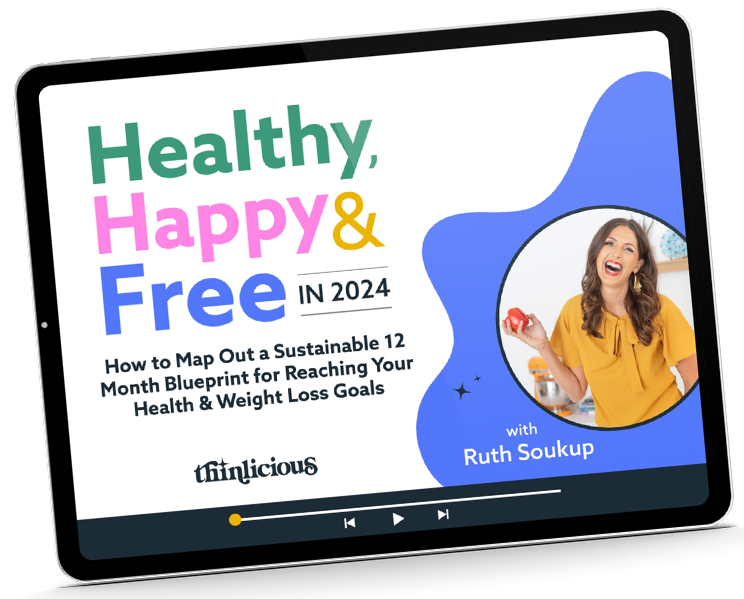 Our free on-demand video training will walk you through how to make 2024 THE year you set health goals…and keep them.
Bear in mind that this is probably something you'll only want to drink regularly during Phase 1 of our program when it can sometimes be difficult to get enough fat. Once you get to Phase 2, reduce the amount of butter and MCT by two thirds to 1 teaspoon each, reduce the heavy cream by half, and add in some unflavored collagen protein for extra protein!
2. Spritzer
In a recent survey, over 50% of the population of the US reported drinking sugary soft drinks. When making a transition to a more health-conscious lifestyle, soft drinks have to go. They are full of sugar, and empty carbs and are really really terrible for your teeth and digestion. Instead, try a summer-inspired spritzer!

It's such a simple and quick fix that you can whip up a glass any time!

Just take 8 ounces of club soda, a teaspoon of lemon juice, some ice cubes, and a slice of lemon, and enjoy! If you want to try some variety, you can swap out lemon juice for lime juice. If you really want to dress it up you could add a frozen blueberry or strawberry and as it melts it will affect the flavor of your drink—but be careful, eating too many berries will affect your carb counts.
3. Sparkling Water
When you're on the go and looking for something convenient to take with you or grab while you're out, try plain club soda, or seltzer water like La Croix, Bubly, Nixie, or another similar brand. Just be sure to read the ingredients very carefully to avoid added sugars, fruit juice, or unapproved sweeteners.
4. Herbal Tea
There is no shortage of herbal tea flavor combinations out there to choose from, and there are proven health benefits to drinking some teas, like white and green tea since they're packed full of antioxidants. When you are craving something besides water, don't be afraid to grab a cup of tea, and even pour over ice if you prefer it chilled.

A couple of pro tips though—the longer you steep the tea, the more bitter it becomes. If you prefer a more mild flavor then make sure to take the tea bag out sooner, and alternatively leave it in longer for stronger tea.

Be sure to watch out for tea blends with added fruits, nuts, or sweeteners as they will contain carbs and could push you out of ketosis if you aren't carefully calculating your macros.

You can't go wrong with getting plain green, white, mint, yerba mate, or oolong tea bags. If you need sweetener or flavor add a few drops of lemon juice or liquid monk fruit sweetener (if you must), but remember that even Thinlicious-approved sweeteners can cause insulin spikes for some of us, so test out what works for you!
5. Lemon Cucumber Water
Cucumbers are mostly water and can be so incredibly refreshing on a hot day or after a workout, and they have such a crisp flavor that it's hard not to love them! Cucumbers are also rich in essential nutrients like magnesium, potassium, and Vitamins K & C. This recipe is super simple to make—just add ½ cup of cucumber juice to 60 ounces of water, add 2 teaspoons of lemon juice, and voila! A crisp low carb alternative to just plain water!

Cucumber juice is best when it's fresh and it is so easy to juice your own that it will take you no time to make this delicious drink.

Start by grating some English or Persian cucumbers (they have thin skin and are easier to juice) into a colander that is lined with a cheesecloth (over a bowl of course), and then gather the edges of the cheesecloth and press out the liquid until you have about ½ cup of cucumber juice (you will have to figure out exactly how many cucumbers this will take as they come in all shapes and sizes). Pour the cucumber juice into a pitcher or a jug that holds at least 64 ounces, then add about 60 ounces of water and 2 teaspoons of lemon juice. Stir and enjoy!

This recipe makes 8 – 8 ounce servings. Each serving contains macros listed below.

Macros:
Calories: 2, Fat: 0g, Total Carbs: 0.3g, Fiber: 0g, Sugar: 0.2g, Protein 0.1g

6. Hiball Sparking Energy Water
We have seen a lot of talk in our Thinlicious Facebook community lately about people missing energy drinks since transitioning to the Thinlicious lifestyle and to be honest, we get it. As Americans, we are often running on fumes and often need a little pick-me-up from time to time. While nothing can supplement actual sleep, there are times when a quick burst of energy is needed and coffee just won't do it.

If you are on the go and find yourself in such a place, try Hiball Sparkling Energy water. It has zero sugar (or sweetener of any kind), but it does have ginseng and caffeine as well as B Vitamins to give you a needed boost and comes in a variety of flavors so there is something for everyone.
We have talked a lot about the need for extra salt when transitioning to a low-carb lifestyle, especially when you are working out or sweating a lot. But did you know that during intense exercise you sweat out more than just salt? If you're feeling extra dehydrated from working out, working outside, or just living in a place that is extra hot, skip the Gatorade® (yes even the one with zero sugar) and try LMNT. Their signature electrolyte blend replenishes not just sodium, but also magnesium and potassium, and they are sweetened with stevia, a Thinlicious-approved sweetener. Be warned though, not all flavors taste the best, we recommend Orange, Citrus, or Raspberry (but some people rave over the chocolate).

And finally…for those of you who came here just for the Thinlicious-approved alcoholic drinks, the wait is over! Just remember, we recommend that you avoid alcohol as much as possible during phase one of our program, the 28 Day Metabolism Reset, because alcohol is metabolized just like sugar in our bodies and will kick us out of ketosis. Not only that, many of us tend to make poor diet choices when our inhibitions are lowered, and the first 28 days are the hardest!

But if you find yourself in a position where avoiding alcohol is impossible, or if you find yourself craving a beverage, here are three no-fail options (in moderation).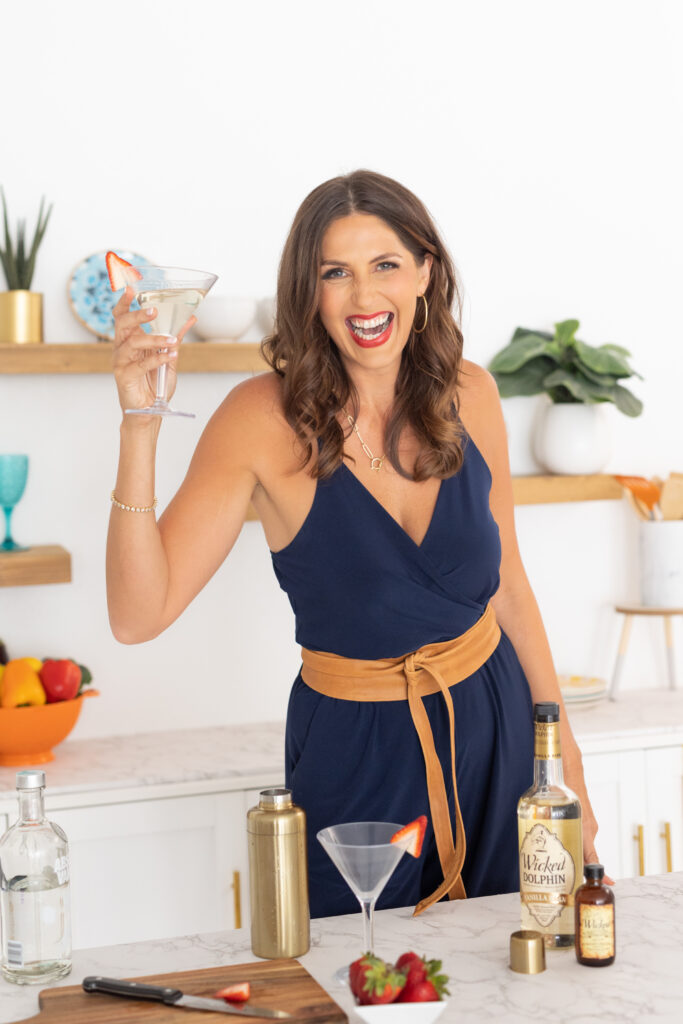 Syltbar Premium Prosecco touts that they have the lowest carb Prosecco because of their fermentation process, and it tastes pretty great too, with no headache. If it isn't available near you, have a glass of pretty much any Brut Prosecco or champagne. (Fun fact—Brut is actually drier than Extra Dry champagne. Who knew?!)
9. Vodka or Gin
It's hard to go wrong with a serving of vodka or gin as they are completely carb free, where we tend to run into trouble is with mixers and additions. If you are craving a mixed drink and don't want to drink yours neat or on the rocks, add in some club soda (not tonic water) and a lime or lemon wedge. It's best to keep it simple when it comes to libations so you don't really have to think about it in regards to your overall macros for the day.
10. Cran-Lemon Cocktail
If you typically drink cocktails, try a cranberry lemon cocktail. Be very careful though, as keto cranberry juices tend to have sweeteners that are not recommended. It is best to use pure unsweetened cranberry juice and add a drop or two of liquid monk fruit sweetener if you must. If you aren't a big fan of vodka, try Gin to add a little added pine-y flavor.

Recipe:

2 oz Vodka
½ oz unsweetened cranberry juice
5 oz Club soda
1 lemon wedge (or 1 tsp of lemon juice)
2 drops of Liquid Monkfruit sweetener


Macros:
Calories: 139, Fat: 0g, Total Carbs: 1.4g, Fiber: 0g, Sugar: 0.6g, Protein 0g
What to avoid…
Surprisingly, what you choose to drink can greatly affect your success in our program and with a low-carb lifestyle, without you even knowing it.

Many so-called diet drinks and even drinks that claim to be "keto-friendly"actually contain artificial sweeteners that can spike your glucose, such as sucralose, aspartame, or saccharin. These include most diet sodas, diet or keto coffee drinks, and even some low-carb or diet energy drinks.

While sucralose, aspartame, and saccharin have been used by the food industry as "healthy" alternatives to pure sugar or high-fructose corn syrup for some time, research has actually shown that there are correlations between consuming these alternative sweeteners and weight gain, glucose and insulin spikes and a disruption in the gut biome (which causes a whole host of other issues).
Since the Thinlicious lifestyle is centered around insulin regulation, it is important to avoid these sweeteners and any drinks that may contain them.

It's also a good idea to avoid high-calorie or high-carb alcoholic beverages, including beer, sweet wine, and sweet mixed cocktails such as Margaritas, Daiquiris, Pina Coladas, Mai Tais, Mudslides, etc., even those that claim to be keto-friendly.

When in doubt, ALWAYS read the labels; if no label is available, just skip it.

There are a lot of "keto-friendly" drinks out there, so always remember that not everything is created equally, nor is everything Thinlicious-approved. Play it safe and try some of our recommendations, and please let us know what you think!
PIN FOR LATER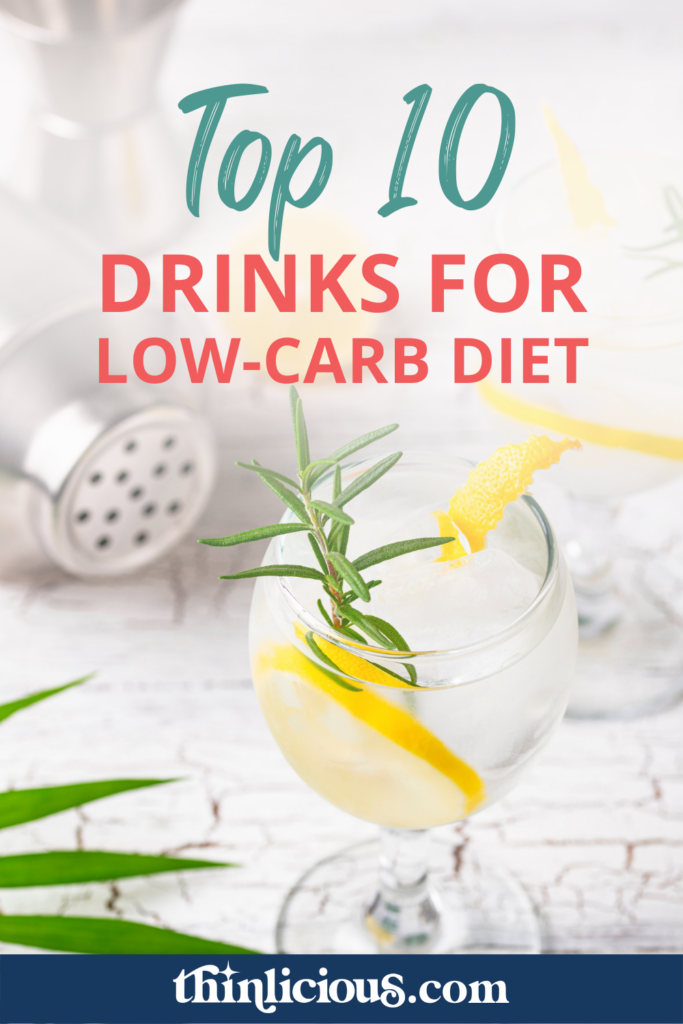 Get our FREE guide to finally fix your metabolism!
Losing weight & getting healthy is never easy, but lately you might feel like it's suddenly become impossible.
Our Flip the Switch guide will help you clearly understand what's been going on, as well as exactly what you can do to get your metabolism working again so that you can look and feel your best—it's easier and more simple than you think!