Are you confused about which are the best portable keto snacks to carry? Are you worried about going off track and heading for the diet-dangerous vending machine?
Below are the top 10 low-carb and keto portable snacks to carry with you PLUS a printable list of 50 snacks.
[convertkit form=2151328]
What are the best keto snacks?
Having a reliable source of healthy low-carb and keto snacks on hand at all times is one of the best ways to ensure your success while staying true to the keto diet.
Protein-based snacks are your best bet when following a keto diet. The carb content is usually very low and the protein itself helps to:
Are you ready to create the ultimate 12-month blueprint for reaching your health & weight loss goals this coming year?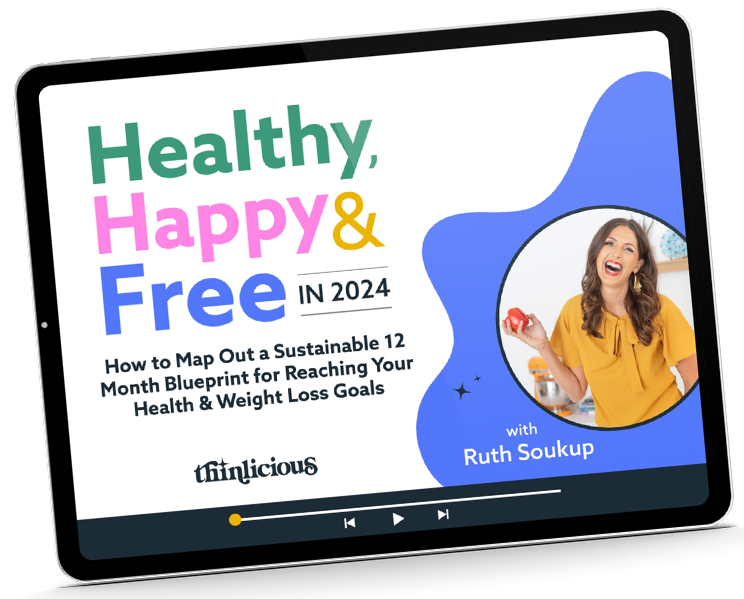 Our free on-demand video training will walk you through how to make 2024 THE year you set health goals…and keep them.
Build and maintain lean body muscle which in turn assists with weight-loss,
Sustain you between meals, and
Aid recovery after a busy day.
Always prioritise protein in your meals and snacks to keep you full. When you follow the low-carb keto food pyramid, you will be choosing food that is low in carbs, high in protein, and moderate in fat.
My Top 10 Keto Snacks On The Go list provides a simple selection of whole foods that are easily accessible in most grocery stores and are usually already pantry staples.
How often can I snack when on a low-carb diet?
[convertkit form=2151328]
When you just start your low-carb or keto diet, you may need to snack quite often to stop your sugar cravings and hunger. But as time goes on, as you become a fat burner, not a sugar burner, and your appetite settles, your hunger will diminish. You will require less snacking until snacking almost completely stops.
You always want to avoid being caught off-guard with hunger pains and not having the right snacks in your kitchen or on hand while on the go can lead to opting for the next most convenient snack, and not necessarily keto-friendly!
These are the most common easy keto snacks that members in my Free Facebook Group tell me are their go-to portable healthy snacks that you can keep in your pantry at all times.
Keep a supply of portion-controlled snacks in your bag and car at all times so you can avoid the vending machine and junk food when faced with a hunger emergency.
Top 10 easy keto snack ideas (0-2g carbs)
1: Bacon bits – 0 – 1g net carbs
You can buy bags of snack packs bacon bits or save money and make your own.

Simply fry bacon pieces until golden and crispy. Drain on a kitchen paper towel (not because we are low-fat, now way, but to make the bacon bits more crispy).
2: Boiled eggs – 0-1g net carbs
Buy pre-boiled eggs from your local deli counter or grocery store, or boil a dozen at a time with your Instant Pot. Learn how easy it is to boil eggs in the Instant Pot.
3: Pork Rinds – 0g net carbs
When buying pork rinds, always check the nutrition label to see if there are hidden ingredients. Some brands add ingredients such as sugar (why o why would you add sugar to pork rinds?), wheat, starches and other nasties.
Alternatively, you can make your own pork rinds/pork crackle easily and cheaply at home.
4: Pepperoni – 0-2g net carbs
There is good pepperoni and bad pepperoni. Knowing which pepperoni brand to buy is simply a case of becoming a label detective. Don't buy the ultra-processed brands, buy the ones with over 98% meat, and very few additional ingredients other than salt, pepper, and spices.
5: Beef Jerky – 0-1g net carbs
Again, check labels and make sure you avoid the beef jerky (Biltong) that often has added sugar, wheat, and starches.
Beef jerky is a yummy keto snack on the go that is high protein, chewy and sustaining.
6: Cheese – 0-1g net carbs
Snacks like cottage cheese or some string cheese make for a very satisfying snack which is usually quite easy to carry around with you during the day.
7: Avocado – 1g net carbs
Fruits have been given a bad name on the ketogenic diet but that is due to the fact that most have very high levels of sugar and carbohydrates. As long as you choose low-carb fruits such as frozen berries, and portion control them, they are a wonderful ways snack to keep in the freezer.
At the end of the day, it's all about managing net carbs. A particular popular fruit with a much lower net carb count is the much-loved avocado. It's no wonder that many keto recipes include this high-fat-low-carb fruit. It makes a great snack that you can eat as it or as a topping to a low-carb cracker.
8: Nuts – variable net carbs
Low-carb nuts are perfect keto companions for your lunch bag, handbag or to store away in the car. They are affordable and convenient snacks that usually have the ideal keto macros of 75% fat/ 25% protein / 5% carbs.
BUT some nuts do have a higher net carb count than others such as pistachios and cashews so your best is to go with nuts such as almonds and walnuts.
9: Nut Butter – variable net carbs
Although nut butters are a bit trickier to carry around unlike nuts themselves, they still make for excellent snacks.
You can often buy nut butter pouches (or nut squeezies) that are a convenient keto snack on the go.
Try one or two spoonfuls of the almond or coconut butter to hold you over till your next meal or use it as a spread on celery sticks or cucumber!
It's always best to choose one ingredient nut butters when shopping in stores. Do not buy the chocolate hazelnut spread. Make your own sugar-free chocolate spread instead.
10: Dark Chocolate – variable net carbs
The 70%, 85% and 90% dark chocolate Lindt 95% cacao bars are a well known healthier chocolate option should you be in the mood for a sweeter snack.
If you are looking for a sugar-free chocolate bar, always read the label and make sure you AVOID those brands that claim they are sugar-free but contain maltitol. Maltitol still raises blood sugars and insulin requirements.
TOP TIP: As with ALL recipes here, ALWAYS taste your batter BEFORE cooking to ensure you have added enough sweetener to suit YOUR tastebuds. Read the Ultimate Guide To Low-Carb Sweeteners.
Quick homemade keto snacks
If you have a little more time to prepare snacks at home, then these are some of the most popular easy keto snack recipes.
As you can see, there are quite a few easy keto snacks that you can enjoy while still adhering to the keto diet and sticking within your daily calorie limits.
Say goodbye to the challenge of finding yourself without your keto snacks on hand. Although this list of keto snacks ideas to go is certainly not exhaustive, you should now have a pretty good idea of where to start.
Please leave a comment below with your favourite easy keto snack on the go.
[convertkit form=2151328]
Get our FREE guide to finally fix your metabolism!
Losing weight & getting healthy is never easy, but lately you might feel like it's suddenly become impossible.
Our Flip the Switch guide will help you clearly understand what's been going on, as well as exactly what you can do to get your metabolism working again so that you can look and feel your best—it's easier and more simple than you think!