It's been a busy month since first launching Thinlicious™ last month!
And in case you missed the latest news—our Thin Adapted System™ is now here as well.
We originally were not going to release this ground-breaking program until January 2023, but so many of our customers were seeing such great results with the 28-Day Metabolism Reset that they practically demanded we release it right away!
And so we did.
Ready to lose weight and get healthy for life without dieting, drugs or making yourself miserable?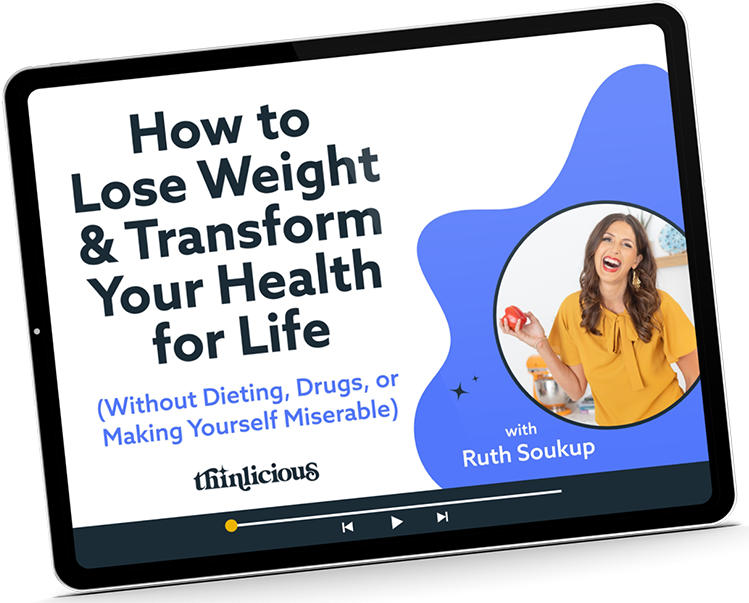 Our free on demand video training will help you understand why it's been so hard and what do to about it.
Of course, you may still be wondering what exactly the Thin Adapted System is, and how it can change your life. This post is going to lay it all out for you.
But first, let's quickly talk about what the Thin Adapted System is not.
The Thin Adapted System, (which we lovingly refer to as T.A.S. for short), is not a diet.
It's intended to be a lifestyle. A way of eating you can easily maintain for life, because it's flexible, delicious, and totally satiating.
Because let's be real—diets don't work. All the research proves it. Which is why this is not yet just another crash diet that leaves you hungry, deprived, and counting down the days until the end so you can eat some real food again.
It's a new way of eating that actually WORKS! Not a diet, but a lifestyle—a way of eating that's so simple and so delicious, you could easily eat that way forever.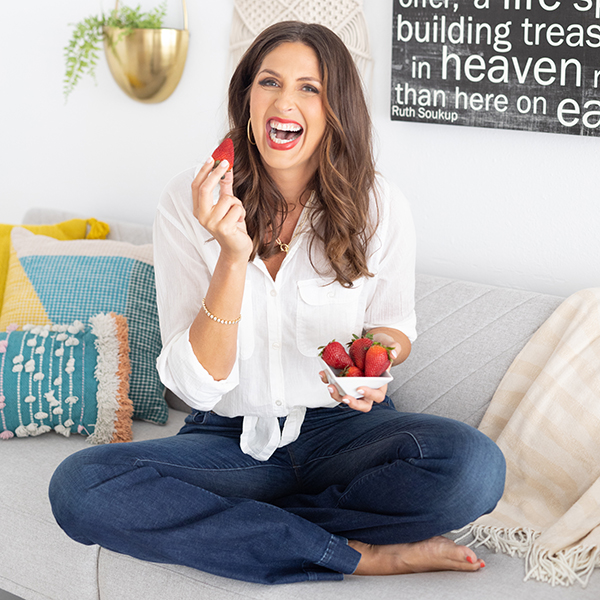 So with that in mind, here are some of the most common questions we have received about the Thin Adapted System so far, so you can decide for yourself if it's the right program for you:
What exactly is the Thin Adapted System? How is it different from the 28-Day Metabolism Reset?
The Thin Adapted System™ (which we refer to as T.A.S.) is our comprehensive signature program, designed to help you lose weight and reset your metabolism by changing the way your body burns fuel. It is split into 3 phases:
PHASE 1 | ACCLIMATE (4 Weeks)
During Phase 1—the Acclimate phase—your primary goal is to switch your body from burning carbs to burning fat as its default source of fuel and to become fully Thin Adapted. This is the phase you're in during our 28-Day Metabolism Reset. During this phase, you can expect to lose some weight—typically between 7-15 pounds—but in order for your body to continue burning fat you will need to move into Phase 2.
PHASE 2 | IGNITE (Weight Loss Mode!)
Phase 2—the Ignite phase—begins once your body has become fully Thin Adapted. You'll know you've made the switch when you feel a significant increase in energy, as well as a marked decrease in hunger, and you will continue to lose weight at a steady pace. During the Ignite phase, you'll make some important tweaks to what and when you eat that will help accelerate your fat burn and avoid plateaus.
PHASE 3 | MAINTAIN
Phase 3 begins once you have reached your weight-loss goal. This is where the Thin Adapted System becomes part of your everyday lifestyle—a way of eating that is easy to stick to, even as part of a busy life, and never feels restrictive or cumbersome.
Our T.A.S. Program will walk you through each of these three phases, providing you with both the practical instruction and a clear understanding of the underlying metabolic science, so that you can begin to confidently make better choices that lead to long-term, sustainable results.
While the 28-Day Metabolism Reset is the perfect way to get started with our program, it is only the beginning, and just a small taste of our full program.
What's included with the Thin Adapted System?
In short—a lot!
You'll get access to our full 12-lesson curriculum, which covers both the practical how-tos of the program, as well as explains the underlying principles and metabolic science in a way that's easy to understand. Each lesson includes a useful workbook for taking notes and recording your own thoughts about your weight loss journey.
Because we want to make our program as easy to follow as possible, you'll also get 12 weeks of meal plans, which include shopping lists, weekly prep guides, and more than 50 delicious brand-new recipes (so far), along with a variety of additional tools and resources to help you along the way.
Additionally, you'll have access to a private Facebook group exclusively for T.A.S. members where you can ask questions & get encouragement and support along the way.
Not only that, but your enrollment also includes some awesome bonuses, including a Fat Burning Workout Plan from our fitness expert, Marc Bifano, a Confidence in the Kitchen low-carb cooking class, and a super handy pocket guide for eating out!
While our 12 lessons will be taught LIVE in twice-weekly lessons from July 5th through August 18th, all lessons will be recorded so that you can watch on your own time, and the entire program will be delivered digitally in our password-protected member's area that you can access from anywhere.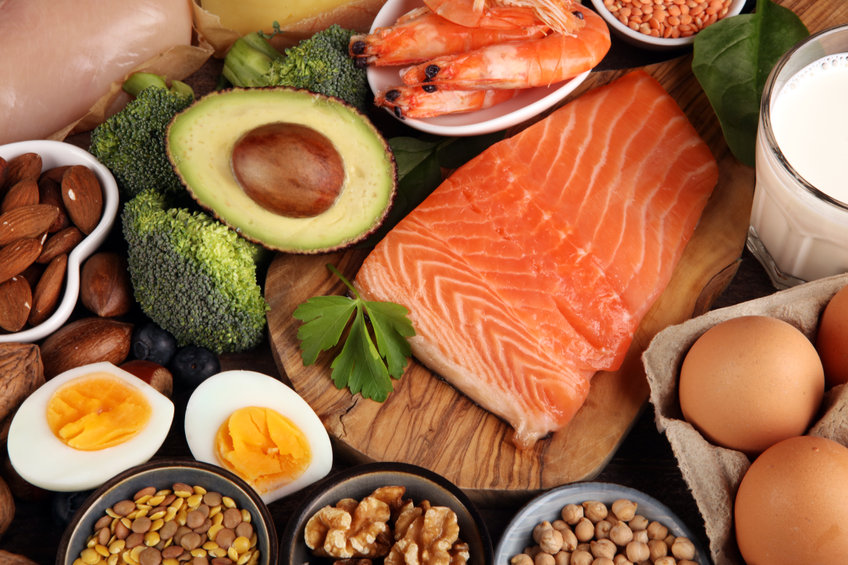 What kind of recipes are included in your meal plan?
If you're part of our Thinlicious Facebook group, you've probably already seen our members RAVING about our recipes, and for good reason—they're amazing!
Our easy-to-follow meal plans include more than 100 delicious, easy-to-make recipes, including:
Orange Chicken with Fried Cauliflower Rice
Roasted Honey Glazed Pork & Vegetables
Creamy Beef & Broccoli Casserole
Best Ever Meatloaf
Chicken Green Chile Bake
Beef Chili Biscuit Skillet
Italian Sausage Soup
Spinach Mushroom Chicken
Air Fryer Chicken Tenders
Easy Taco Bake
And that's literally just the beginning!
Not only that, all our recipes are designed to be easy and fast, with minimal time and effort required in the kitchen. Most come together in less than 30 minutes, and our optional (but highly recommended) weekend prep will help make your weekday meals even faster.
How do I know whether this program is right for me?
Thinlicious and our Thin Adapted System was specifically designed to help busy, high-achieving women over 40 discover a new way of eating that actually works for the way they live their lives. It's easy to follow, infinitely flexible, and completely satiating (because let's face it—you don't have time to be hungry all the time!).
Our meal plans are low-carb/keto-friendly and almost entirely gluten-free. While many of our recipes do contain meat, fish, dairy, and other items that may not fit within your own dietary preferences, an endless number of substitutions are possible (and easy!).
How is Thinlicious different from other diets like keto, South Beach, Atkins, etc.?
The Thinlicious way of eating and our Thin Adapted System is based on metabolic science and focuses on cutting out foods that will spike your blood sugar, such as refined carbohydrates and sugar.
This is a similar approach as seen in other low-carb diet plans, such as keto, Atkins, or the South Beach diet, which means that most of our recipes can be considered keto-friendly.
However, unlike "traditional" keto, which often focuses on eating as much fat as possible without regard to nutritional content, we encourage more protein, along with a variety of low-glycemic, fiber-rich vegetables & fruits.
While keto has exploded in popularity over the past few years, there is actually a whole lot of misinformation about how and why low-carb diets actually work, and the science behind them.
The ultimate goal of our program is to a.) help women better understand how different foods affect our metabolism in order to avoid making the common mistakes that prevent them from seeing weight-loss success and b.) to make adhering to a low-carb lifestyle feel convenient, easy, delicious, and sustainable.
How long does it take to see results? Is there an average number of pounds lost?
Because this is a new program, we are still in the process of collecting data. However, the program is based on research collected from a number of different studies that have been conducted across the world over the past 75 years.
Thinlicious and the Thin Adapted System is not intended to be a crash diet, because we know that diets don't work. Instead, it is intended to be a new & delicious way of eating that you can easily maintain for life.
As with any type of weight loss program, results will vary and be largely impacted by a number of factors. That said, our participants so far have typically seen noticeable results within 2 weeks of starting the program, and have lost anywhere from 7 to 15 pounds in the first 28 days.
While in Phase 2 of our program, you can expect to lose between 1-3 pounds a week, on average.
What if I'm not yet 40? Or a guy? Will this program still work for me?
Our program is specifically tailored to the unique needs of women over 40, who tend to have the biggest struggles with metabolic issues due to the changes in our hormones as we get older, and the hardest time losing weight. That said, our program is also perfectly appropriate for men or for women under 40.
Was this program developed by a doctor or nutritionist?
The Thin Adapted System and recipes were originally developed by our founder, Ruth Soukup, but has been reviewed and approved by our physician advisor, Dr. Edie Wadsworth. Live lessons will be taught by both Ruth and Dr. Edie, and will cover not only the practical aspects of following the program, but the underlying metabolic science and health aspects of the program as well.
Why will this work when literally going hungry doesn't work?
There are a lot of reasons why diets don't work, but one of the main reasons is that as humans we don't function well when we are hungry. Our metabolism slows down to preserve energy, we get cranky and irritable, and we struggle to concentrate. It's not a sustainable way to exist, which is why when we try to deprive ourselves of food for a prolonged period of time, our willpower finally gives out and we end up overindulging even more.
But a lack of willpower is only the beginning. Because the REAL problem is not that we are eating too much, it's that we are eating the wrong things. The modern western diet is packed with high-glycemic foods and refined carbohydrates that tend to spike our blood sugar & keep our insulin levels elevated all the time, which prevents our body from being able to burn fat for fuel. But if you are able to eat in a way that keeps your blood sugar low, you can eat to satiety and still lose weight. And because you're not constantly hungry, it's easy to maintain this way of eating indefinitely.
I struggle with the idea of cutting out sugar and refined carbohydrates. Is there any way to make this easier?
At Thinlicious, we believe that understanding the science behind WHY sugar and refined carbs have such a negative impact on our health is a big part of motivating us to change the way we eat for good.
That said, we also believe it's important to have healthy & delicious low-carb alternatives to our favorite treats so that we don't have to feel deprived. Many of our Thinlicious recipes are designed to satisfy those cravings, and eventually, our line of food products will help make healthy snacking even easier!
Moreover, here at Thinlicious we also focus on changing your mindset and the way you THINK about food by learning how to focus on all the amazing and delicious food you GET to eat, rather than fixating on the few things you can't have.
Will you have a community component for accountability?
Yes! Our goal is for our community to be one of the most amazing and powerful components of our program, which is why there will be a private Facebook group available exclusively for beta program participants.
What do you need in advance in order to start?
The Thin Adapted System includes a comprehensive prep guide with a list of recommended foods & supplies to get before you begin in order to make following our system as easy & painless as possible! That said, if you've already completed the 28-Day Metabolism Reset, there will be no additional prep required.
What if I haven't completed the 28-Day Metabolism Reset? Can I still join the Thin Adapted System?
Absolutely! The 28-Day Metabolism Reset is the perfect way to get a taste of our program and prepare for Phase 2. That said, it is not a mandatory prerequisite for joining our full program. You will simply start by following our Level 1 guidelines, while anyone who has done the 28-Day Metabolism Reset will likely start by following the Level 2 guidelines.
Can I drink alcohol while on this program?
The short answer is YES—you can still drink alcohol, as long as you're careful about what type of drinks you consume.
The longer answer is that our full program ultimately has three phases. During Phase 1, you're resetting your metabolism and changing your body's default fuel-burning system to fat instead of carbs. During this phase, we do recommend that you try to avoid alcohol as much as possible, especially beer and any sugary drinks.
After those first 28 days, you won't have to be quite as strict and can feel free to indulge a little more.
Will you provide a meal plan to follow?
Yes, our T.A.S. program will include 12 full weeks of meal plans & recipes, along with tips and guidelines for making substitutions. All of our recipes are delicious, easy, and family-friendly, which means there is no need to cook separate meals for yourself and the rest of your family.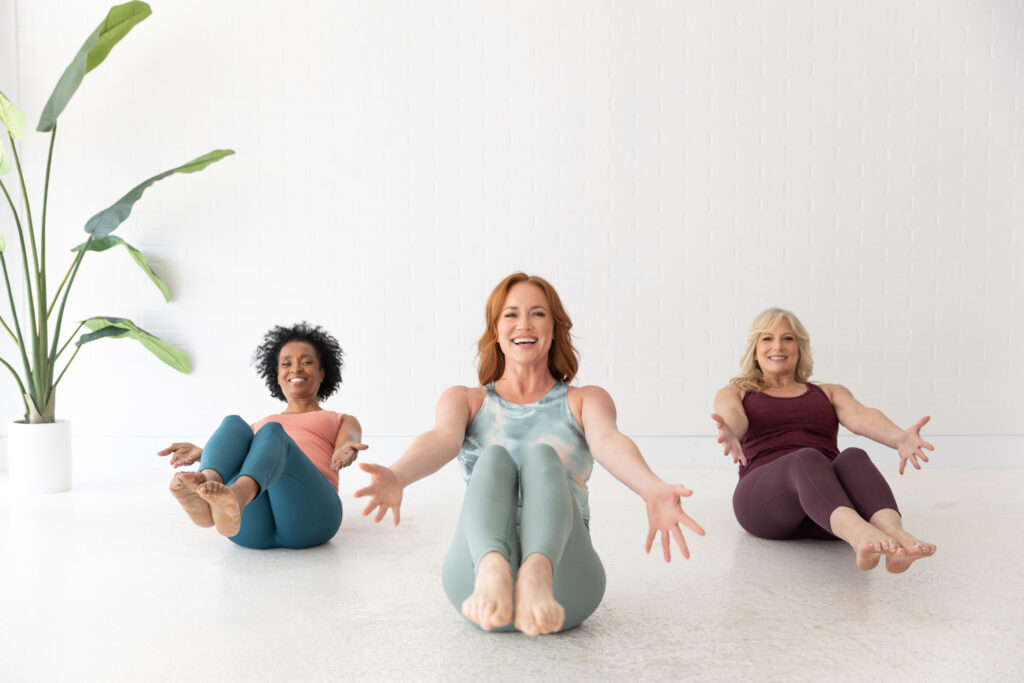 Are there specific exercises included with T.A.S., or can we do our own exercise plan?
The Thin Adapted System does include a fitness component, but not until you get to Phase 2.
The truth is that 95% of your results will come from changing the way you eat, not from exercise. If you are not currently doing any sort of regular exercise, then we recommend just focusing your energy in your first 4-6 weeks on changing your eating habits, without worrying about ALSO trying to start exercising.
However, if you already exercise regularly, you should feel free to continue your normal routine, though you may want to make some modifications based on our recommendations.
How do you choose the right foods on the go with a busy schedule?
The challenge of trying to eat the right foods when you're always on the go is one of the main reasons we were inspired to create Thinlicious! Our ultimate goal is to make eating healthy foods that won't spike your blood sugar easy and convenient, even while on the go. Our program helps with this in a number of ways.
First, we provide done-for-you meal plans, complete with shopping lists and prep instructions to save you a ton of time in the kitchen. Second, all our recipes are designed to be fast and easy—usually coming together in 30 minutes or less.
Third, we provide a "Wild Card" guide with plenty of tips and ideas for what to eat when you're on the go, whether it is at a sit-down restaurant or fast food. And finally, our upcoming line of food products will provide plenty of convenient options as well!
Is there a shopping suggestion list, like for keto flours and sweeteners?
Our program includes a comprehensive prep guide with a list of recommended foods & supplies to get before you begin in order to make following our system as easy & painless as possible!
Does T.A.S. have a positive psychology component?
Yes! Ultimately our brand & our program focuses on metabolic science paired with positive psychology, community, and mindset, and emphasizes zero deprivation. We encourage self-reflection, and we view this as a lifestyle, not a diet. It's about empowering women to love their bodies by eating delicious and nourishing food.
Can plant-based protein replace meat in your recipes?
Yes! In fact when Ruth first started this program she was a pescatarian and saw results using plant-based meat replacements—you'll just need to be vigilant in paying attention to labels and tracking the macros with these ingredients.
Will this help with inflammation?
Yes! Oh my goodness, YES! It's clinically proven that one of the benefits of a low-carb diet is lower inflammation, along with improved cardiovascular health, lower rate of auto-immune disease, arthritis, and tons and tons more health benefits.
What if I don't eat dairy?
There are definitely many dairy-free alternatives that will work within this program and you can certainly follow our guidelines, but you may need to be a little creative to make it work for you.
So there you have it, we hope this has answered any questions you may have had about the Thin Adapted System. If you have any other questions, feel free to contact us at hello@thinlicious.com and our team is standing by to help!
Get our FREE guide to finally fix your metabolism!
Losing weight & getting healthy is never easy, but lately you might feel like it's suddenly become impossible.
Our Flip the Switch guide will help you clearly understand what's been going on, as well as exactly what you can do to get your metabolism working again so that you can look and feel your best—it's easier and more simple than you think!