These are the best meal prep containers that will help you make enough meals for an entire week, stress-free!
Meal-prepping is one way that you can make sure you will eat healthy the entire week. The very first step is to make sure you have enough of the best meal prep containers.
This guide will look at popular brands and help you pick out the ones that will work the best for you. Some are more suited for salads and others give you the option of an entire meal.
Save time and money by knowing which are the best kitchen gadgets for healthy eating and the best healthy lunchbox gadgets too.
Ready to lose weight and get healthy for life without dieting, drugs or making yourself miserable?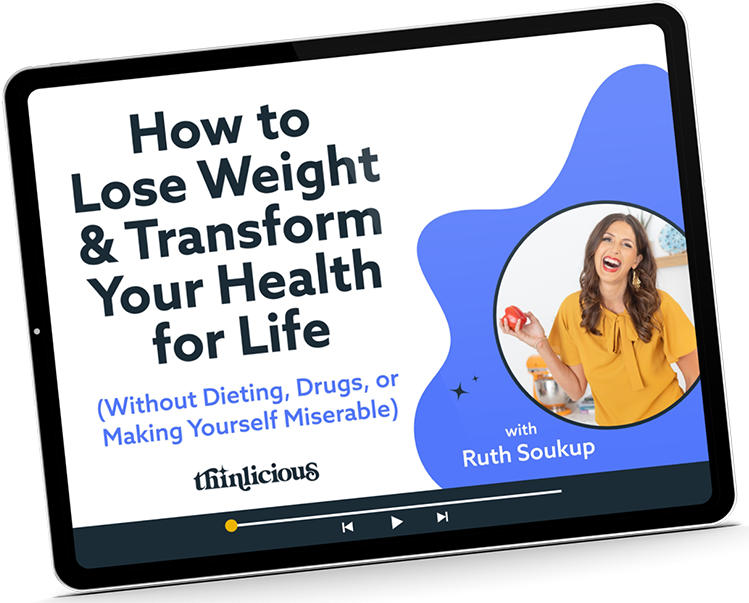 Our free on demand video training will help you understand why it's been so hard and what do to about it.
What Is Meal Prep?
Meal prepping is the act of creating and organizing recipes for the entire week. When you meal prep, you will create a menu, buy the food, and then cook all the meals for the week. Then, you will store each meal in its own container.
This way, when you are ready to eat a meal, you just have to grab one container, heat it up, and enjoy your meal!
Why Is Meal Prep Good For Keto Dieting?
When you meal prep, you will be less likely to grab unhealthy meals or fast food. It saves you so much time and mental energy because all of your meals are already made and waiting for you.
Meal prep is almost essential for eating a low-carb diet because it takes all thoughts out of the equation when it's mealtime. Instead of trying to figure out what to eat when you are hungry, your healthy meal is already there and ready to eat.
Best Meal Prep Containers
As you can see, meal prep containers are essential to your low-carb or keto lifestyle.
There are so many options out there it can feel a bit overwhelming. I looked at all the options and picked out the best of each type.
Rubbermaid Food Storage
If your budget is limited, the best value for your money is the versatile set of 30 Rubbermaid food storage containers. It comes with 5 different sized containers, each able to store a different part of your meal:
1/2-cup – Salad Dressings
2-cup – Snacks
3-cup – Sides
5-cup- Main Course
7-cup – Prepped Cooked Meats
These containers are all BPA-free and come with matching lids. They are all microwave and dishwasher-safe.
Bayco Glass Food Storage Containers
If you can swing it, however, I much prefer glass storage containers, particularly if reheating in them—we'll talk more about that below. The best ones on the market are from Bayco.
This set comes with a 12-piece set (24 if you include the lids). The lids snap-down and create a leak-proof seal. It comes in a variety of shapes and sizes so you have options to store anything you prepare.
Fair warning: the only downside to this set is that the lids are not microwave or dishwasher-safe.
Prep Naturals 2-Compartment Meal Prep Containers
The Prep Naturals containers are split up into two compartments. This is fantastic if you want to keep your main course and side all in the same container. These containers are also freezer-safe, so you can even prep foods for months in advance.
These containers seal completely but keep in mind that the two compartments are not sealed off from each other.
SimpleHouseware 3-Compartment Food Storage
A fantastic buy for the money is the 3-compartment set from SimpleHouseware. It comes with a set of 10 plastic containers. They are all BPA-free, freezer, dishwasher, and
microwave-safe. They are not made to store anything liquid but they are a fantastically low price and a great value.
1-Quart Mason Jars
Finally, if you want a leak-proof option that will outlast all these on this list, use good ol' mason jars. They efficiently store stews and soups and you can even meal prep salads in them. You can also use them to carry smoothies with you on the go.
They are some of my personal favorite meal prep containers because they are so safe and last forever.
Questions About Meal Prep Containers
These are the most common questions people ask about choosing the best meal prep containers for their lifestyle.
Why Are Glass Meal Prep Containers Better Than Plastic?
Glass meal prep containers have a few things about them that make them better than plastic. Glass containers will outlast plastic ones. Plus, plastic containers might contain BPA – which is unsafe for food containers. Always look for the "BPA-free" label if you buy plastic ones.
Additionally, glass containers will not become stained or hold smells like plastic containers do. If you have ever stored spaghetti sauce in a plastic container only to have it become permanently orange, you know what I mean!
Glass containers are also always microwave and dishwasher-safe, but not all plastic ones are. If you will be reheating food in the microwave, I always recommend you do so in glass, not plastic.
Where Can I Buy Meal Prep Containers?
You can find meal prep containers online on Amazon. You can also purchase them at most retailers like Walmart, The Warehouse, or K-mart. Basically, if it is a store that sells food storage, you will find meal prep containers.
How Long Do Meal Prep Containers Last?
As long as you care for them properly and wash them regularly, meal prep containers should last you quite a while. Glass containers will last longer than plastic. They handle heat and freezing temperatures better than plastic ones.
Meal Prep Tips & Ideas
If you are struggling with what to include in your meal plan, I have a free keto weekly meal plan you can grab. Sometimes, just a few ideas can help you find even more recipes and make your own plan.
Another idea that will help you is if you join my 10-Day Meal Planning Challenge. In this challenge, you'll learn the value of batch cooking and how to prep veggies. You'll also gain access to the Facebook group where you can join other meal preppers and learn from their wisdom.
When you meal prep, it's easier to batch prep with just one or two types of meat for the week. These low-carb ground beef meal prep recipes are all very different but allow you to buy the meat in bulk and use it up all at once.
If you are trying to stick to a low-carb meal plan without cheating, then meal planning should be one of your habits. It will save you so much time and effort and keep you on track when you don't know what to eat.
Picking out the best meal prep containers depends on how you intend to use them. If you want something that will last a long time, choose a glass container. If you want the entire meal in one container, choose one with multiple compartments.
No matter which one you choose, just having your meals all prepped for the week will help you stay on track with your diet. You really can't go wrong!
Get our FREE guide to finally fix your metabolism!
Losing weight & getting healthy is never easy, but lately you might feel like it's suddenly become impossible.
Our Flip the Switch guide will help you clearly understand what's been going on, as well as exactly what you can do to get your metabolism working again so that you can look and feel your best—it's easier and more simple than you think!